A Mesmerising Wooden Puzzle Experience
Begin your journey with this vibrant Wooden Puzzle as it unfolds the beauty of Red parrots against the stunning backdrop of a cascading waterfall. Delight in the intricate details of fluttering butterflies and delicate flowers, creating a scene that resonates with nature enthusiasts and aficionados alike.
Unparalleled Craftsmanship
Hailing from Poland, a member of the European Union, our dedication to precision and quality is evident in every piece. Each element boasts its unique shape, ensuring that every assembly is a journey of discovery. As you explore further, be enchanted by larger formative items, whether they be animals or landmarks, corresponding to the theme. This not only adds to the allure but also makes the assembly process even more engaging.
A Perfect Gift for Every Occasion
Are you in search of a memorable gift? Parrot Island 500 stands out as an impeccable choice. Whether it's a birthday, anniversary, or a 'just because' moment, this breathtaking scene promises hours of fun and a sense of accomplishment for both kids and adults alike. Gift the joy of piecing together a world filled with vivid colors, nature's marvels, and a touch of European craftsmanship.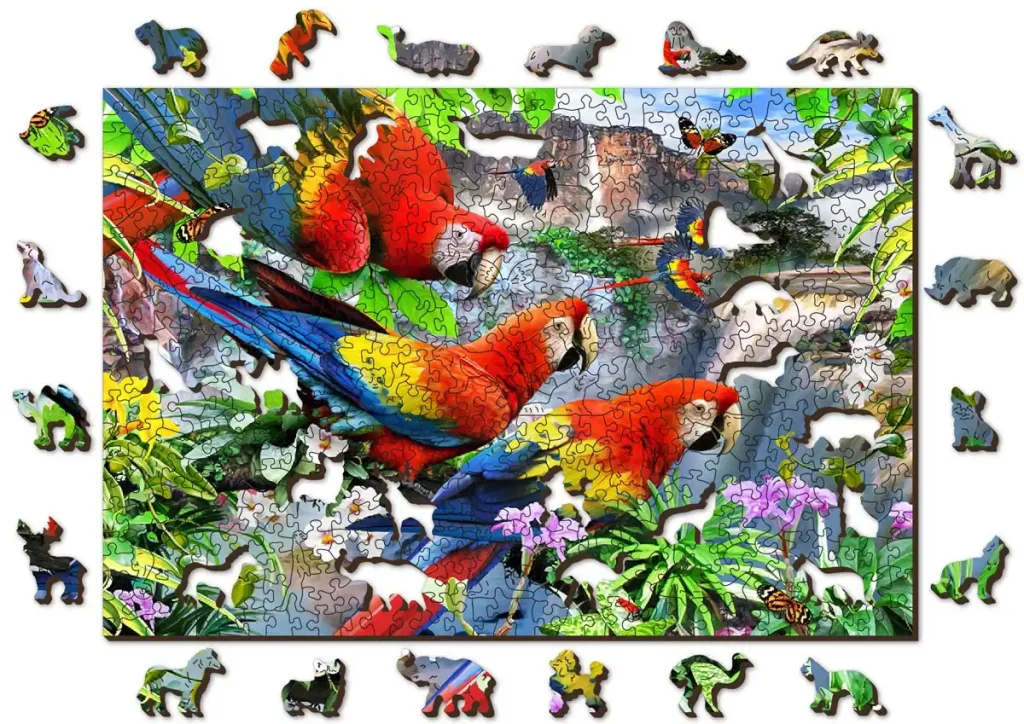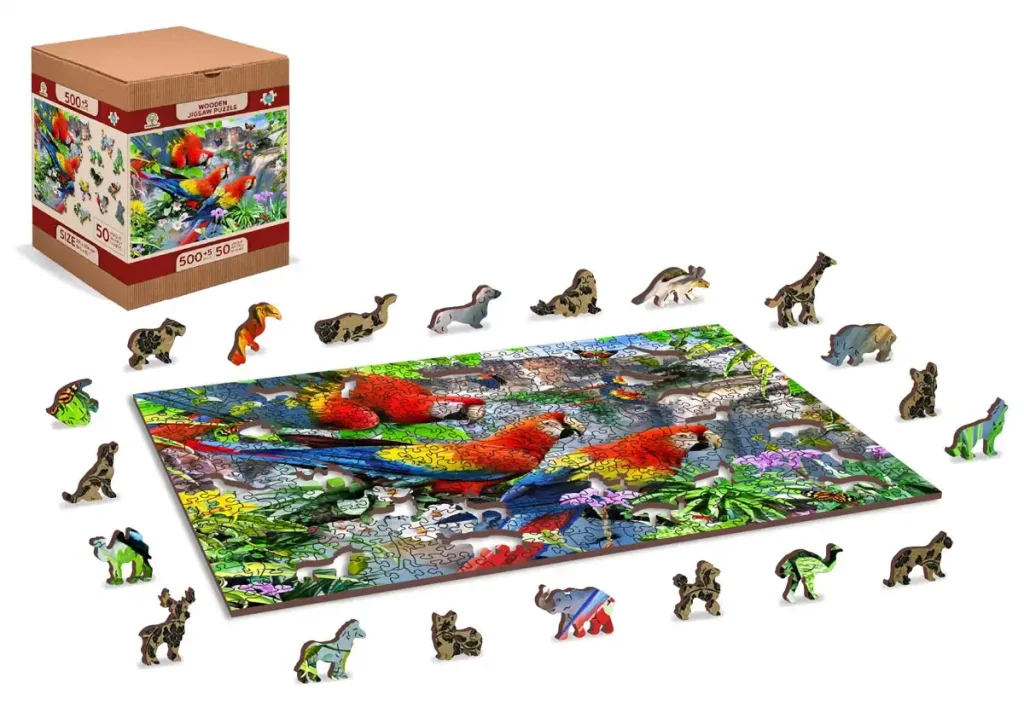 Decorative and Functional
Beyond the joy of assembly, this piece transforms into a striking work of art. Once completed, its radiant colors and intricate details make it a perfect decorative addition to any living space. Imagine the pride in showcasing your achievement – a picturesque view of Parrot Island – on your wall, adding charm to your decor.
Quality Family Time
Assembling this masterpiece is more than just a pastime; it's an opportunity to create cherished memories. Engage with loved ones in an activity that promises hours of shared laughter, challenges, and a collective sense of accomplishment.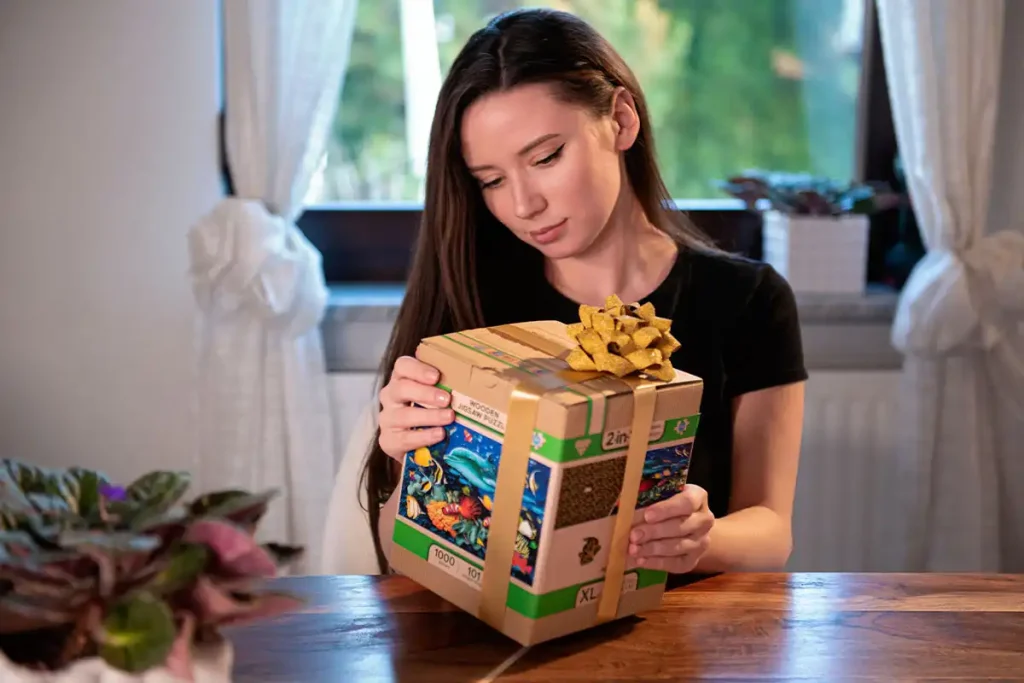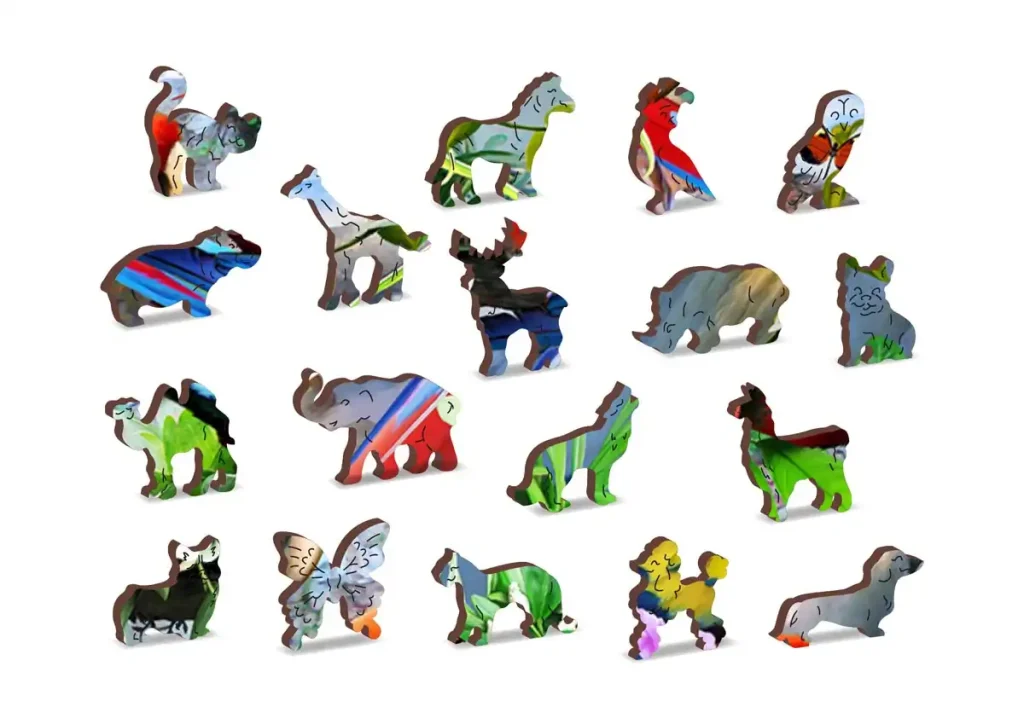 Thematic Precision
Every piece we craft resonates with its theme. In animal-themed sets, expect unique animal-shaped elements. For travel-themed ones, discover distinctive landmarks from various countries. This thematic cut ensures an enriched experience, allowing you to delve deeper into the subject with each piece you fit.
Double the Fun
Adding to the uniqueness, each item is double-sided. The reverse side features a pattern that assists in the assembly process, catering to both novices and seasoned enthusiasts.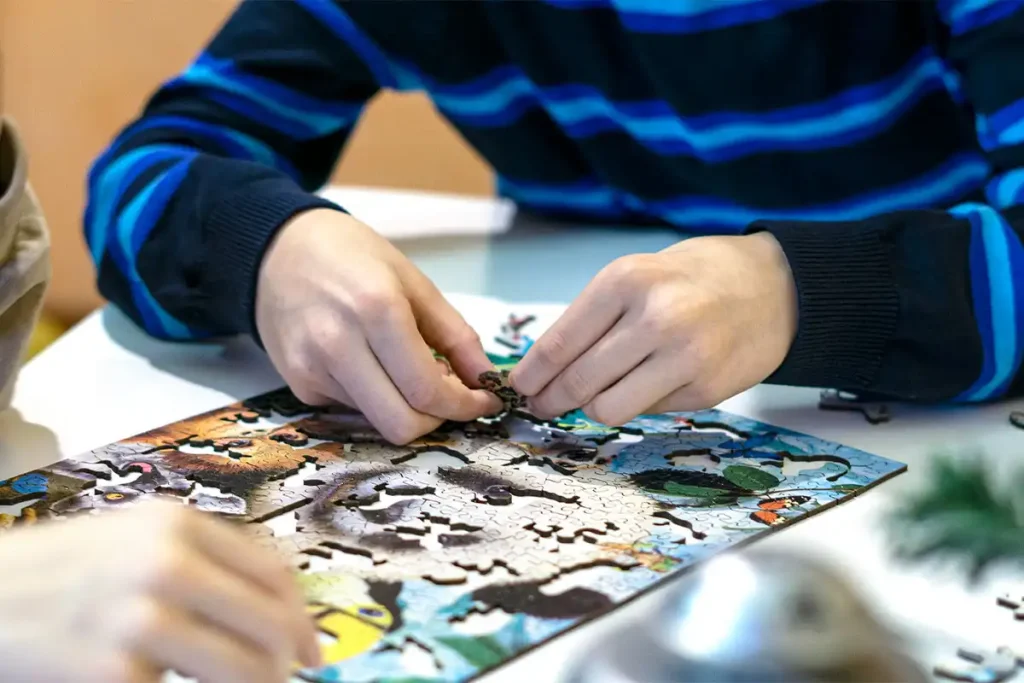 Characteristics
Series/Article
EX 505-0007-L
Age
10+
Number of elements
500 pcs
Number of whimsies
50 pcs
Assembled size
H: 14,76"(37,5 cm)
W: 10" (25,4 cm)
Packaging size
H: 5,98" (15,2 cm)
W: 4,92" (12,5 cm)
D: 4,92" (12,5 cm)
Packaging weight
0,66 lb (0,3 kg)
Puzzle thickness
0.12″ (0,3 cm)
Assembly time
6 h
Artist
Howard Robinson
Type of Cut
Animal
Back side
In conclusion
Parrot Island 500 is not just an ordinary set; it's a portal to a vibrant world of nature's wonders, a testament to European craftsmanship, and a source of treasured moments. Embark on this journey, and let every piece you fit enrich your experience and decor