Experience the Wooden Puzzle Artistry
The Animal Postcards Wooden Puzzle unravels a universe where creativity meets craftsmanship. With every piece you interlock, a vibrant scene springs to life, filled with an array of animals from the farmyard to the savannah.
A Captivating Journey
With 1000 pieces, each carrying its unique shape, the journey of completing this masterpiece becomes even more exhilarating. The incorporation of distinct animal-themed elements and even travel landmarks ensures a delightful assembly experience that you won't forget.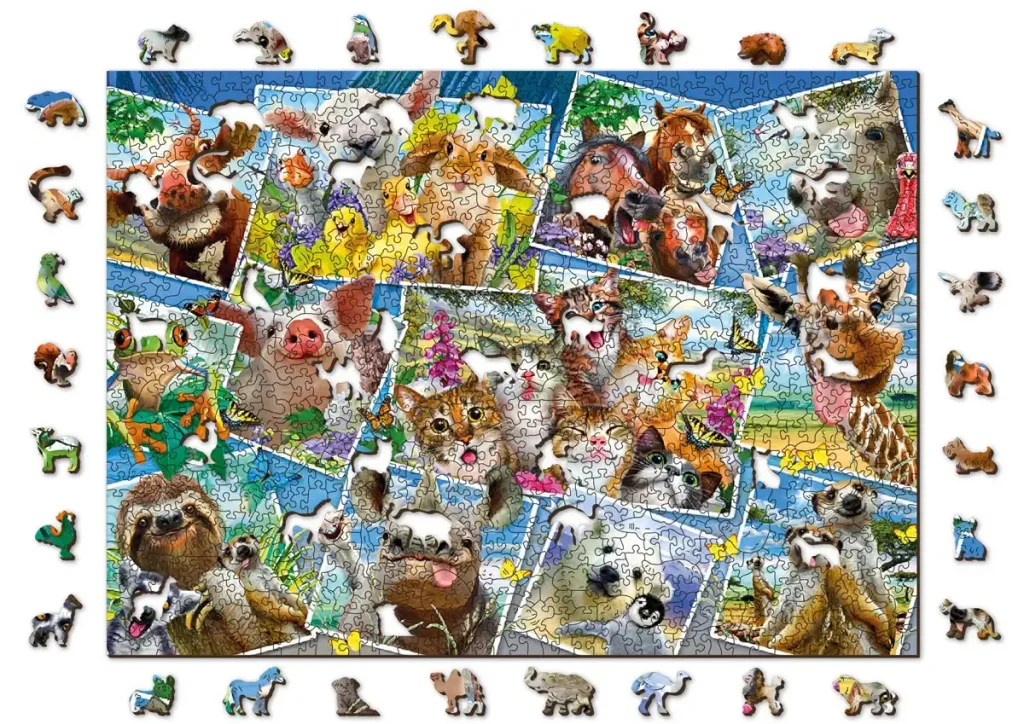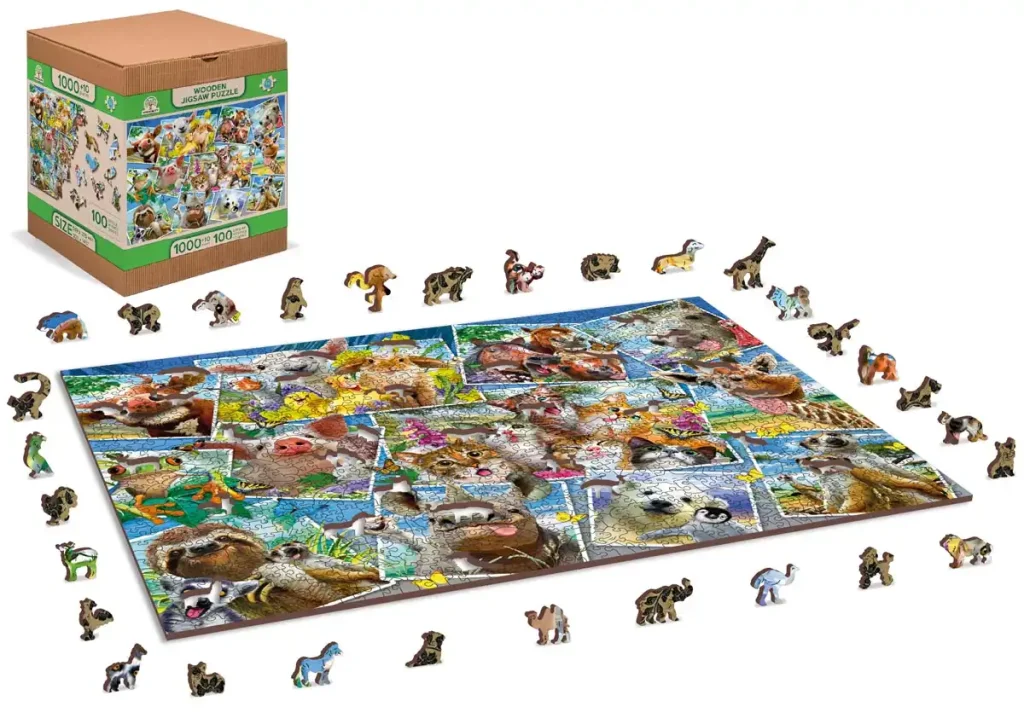 Family Bonding Time
Piecing it together provides an excellent opportunity to bond with loved ones. Spending quality moments, fitting these intricate shapes together, ignites conversations, laughter, and challenges, making it a perfect way to engage with family and create lasting memories.
A Thoughtful Gift
Searching for a gift that resonates? Look no further. This artwork serves as an impeccable choice for both adults and teenagers above 14. It's not just a toy but a testament to art, precision, and love for nature, making it a present that would be treasured for years to come.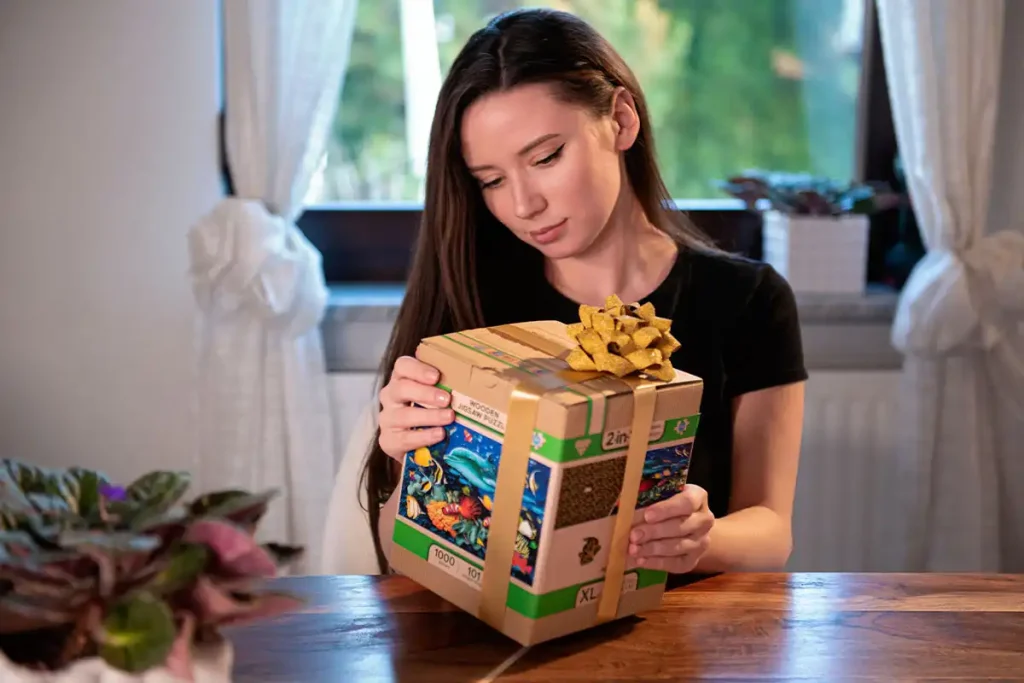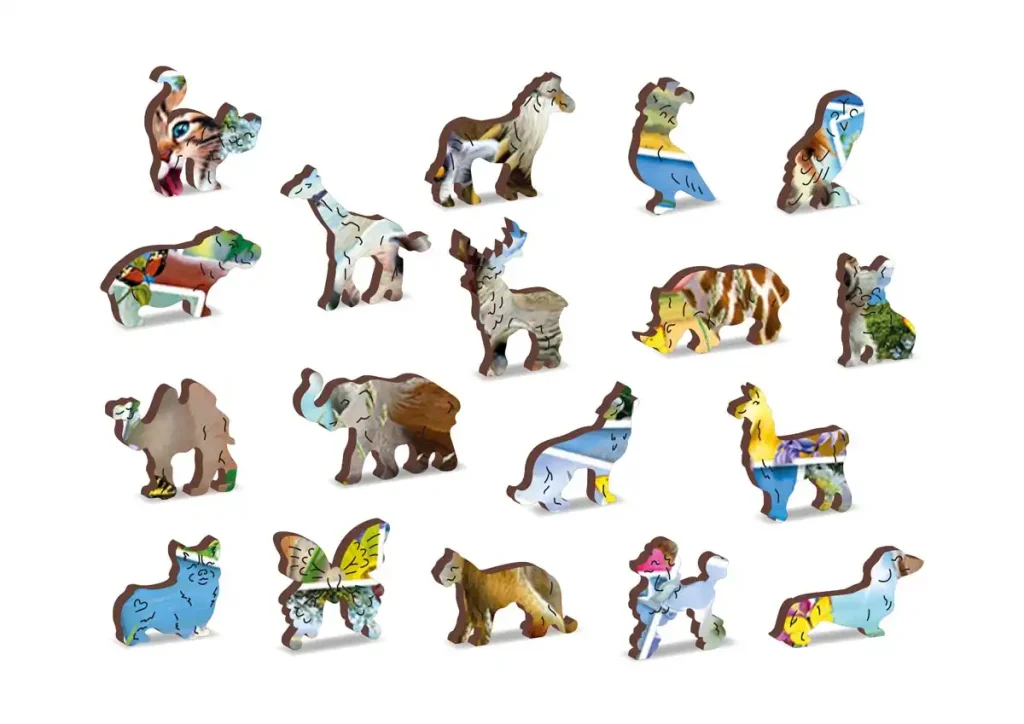 More Than Just A Pastime
Upon completion, this vibrant tableau doesn't need to be stowed away. Its colorful allure and intricate details can transform it into an exquisite wall piece, adding a touch of elegance and wonder to any room's decor.
Discover the Other Side
Interestingly, the magic doesn't end at the front. Turn any piece, and you're greeted with intricate patterns on the reverse side, providing clues and adding another dimension to the solving process.
Each theme-specific cut, whether it's animals or travel landmarks, is evidence of the detail-oriented approach, ensuring that it stands out in its league.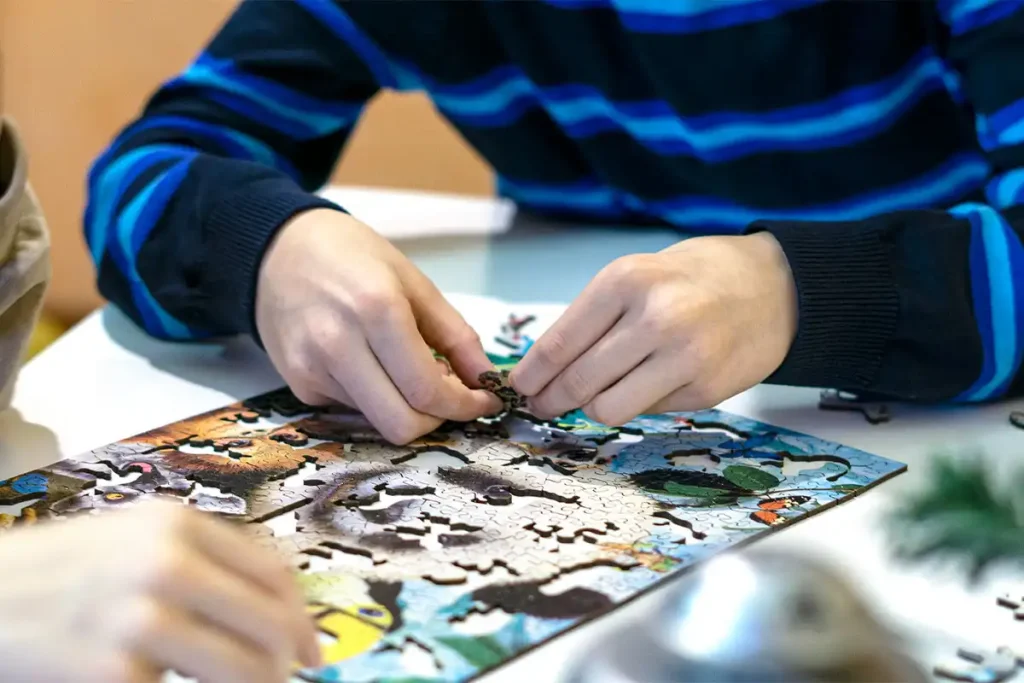 Characteristics
Series/Article
AN W 1010-0070-XL
Age
14 +
Number of elements
1000 pcs
Number of whimsies
100 pcs
Assembled size
H: 20.43" (51,9 cm)
W: 14.76" (37,5 cm)
Packaging size
H: 7.87" (20 cm)
W: 6.57" (16,7 cm)
D: 6.57" (16,7 cm)
Packaging weight
1,34 lb (0,61 kg)
Puzzle thickness
0.12″ (0,3 cm)
Assembly time
13h
Artist
Howard Robinson
Type of Cut
Animal
Back side
In summary
The "Animal Postcards" is more than a simple pastime. It's an exploration, a story, an artwork, and a testimony to nature's magnificence. Dive in, let your curiosity guide you, and find joy in the pieces of this enchanting world.