Rediscover the Joy of Assembling a Wooden Puzzle
The essence of this Wooden Puzzle lies in its unique depiction. A captivating visual awaits, where funny animals are presented
Embarking on a Unique Journey
Every piece promises an adventure. Unlike conventional sets, each element here boasts its distinct form. The thematic cuts introduce you to animals or world landmarks, depending on the theme. Such distinctive pieces not only provide a fresh challenge but also make the assembly process an immersive experience.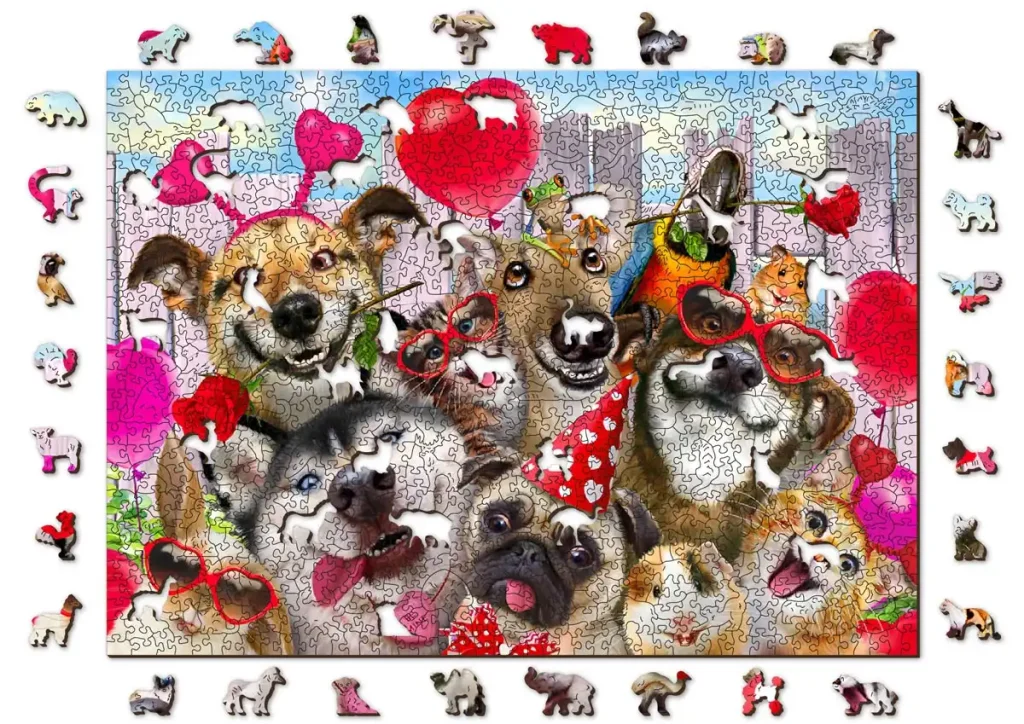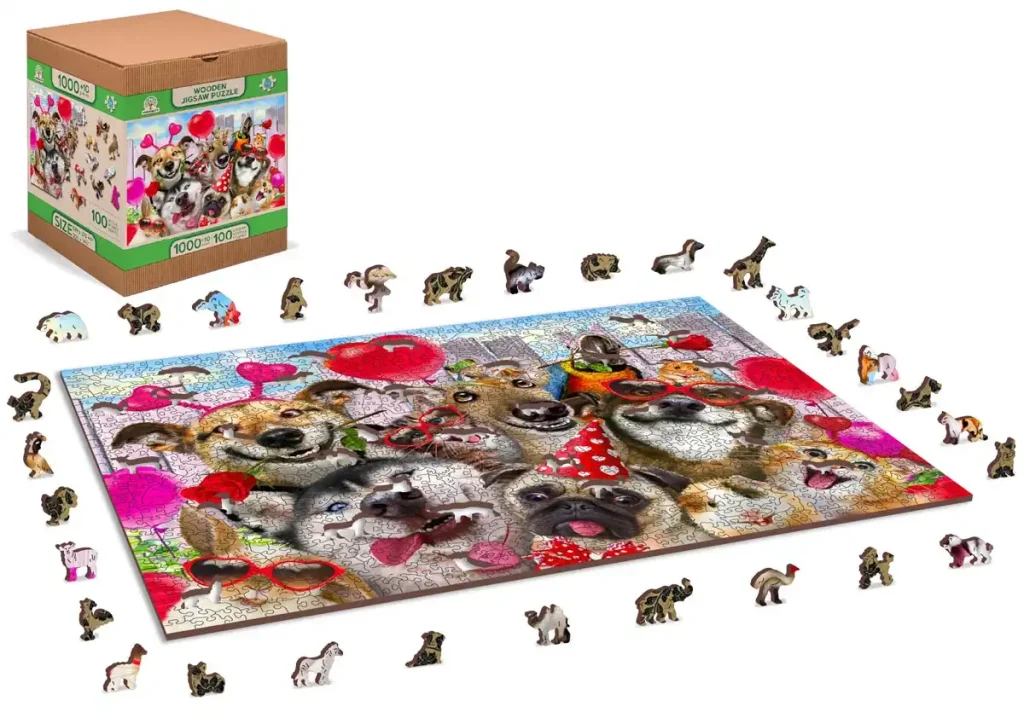 More Than Just Pieces Coming Together
It's not just about forming an image; it's about crafting memories. Assembling this masterpiece provides an exceptional opportunity to bond with family. Those moments of collaborative effort, discussion, and mutual admiration make it a perfect pastime for both adults and children over 14 years.
Double Delight Awaits
Here's the twist – the set is double-sided. On the reverse of each piece, a unique pattern reveals itself, potentially guiding your next move. This dual nature not only adds to the challenge but also enriches the experience.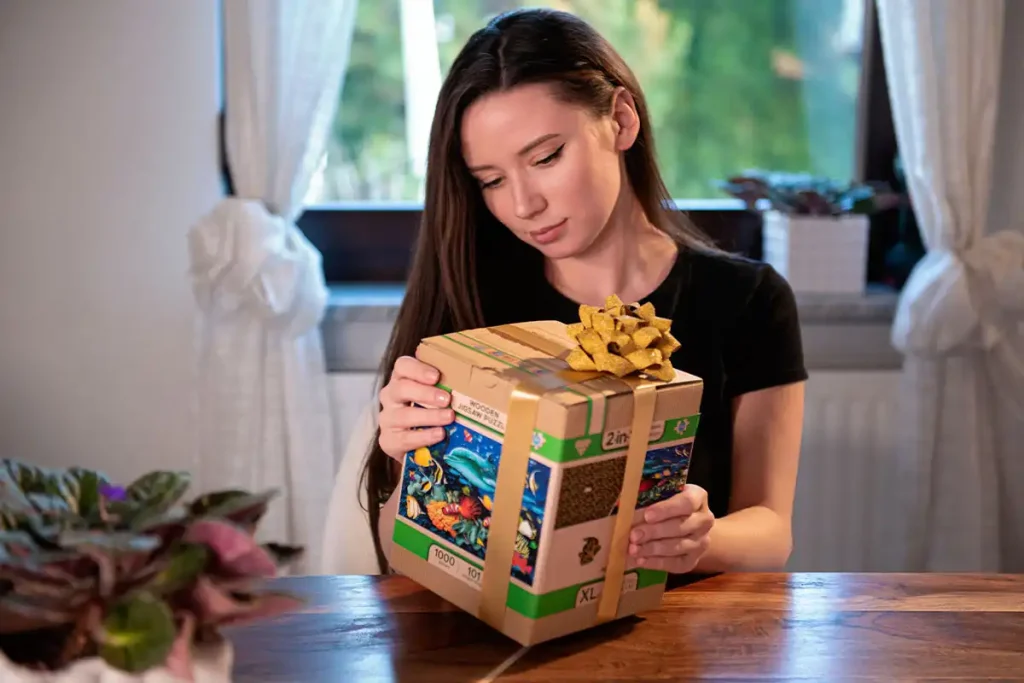 A Gift that Resonates
If you've been in search of a present that blends fun with creativity, look no further. Whether it's a birthday, an anniversary, or just a day you want to make special, this piece promises to be a memorable gift.
Characteristics
Series/Article
AN 1010-0002-XL
Age
14 +
Number of whimsies
100 pcs
Assembled size
H: 20.43" (51,9 cm)
W: 14.76" (37,5 cm)
Packaging size
H: 7.87" (20 cm)
W: 6.57" (16,7 cm)
D: 6.57" (16,7 cm)
Packaging weight
1,34 lb (0,61 kg)
Puzzle thickness
0.12″ (0,3 cm)
Assembly time
13h
Artist
Howard Pirola
Type of Cut
Animal
Back side
Not Just a Game, But an Art
Once the journey concludes and the final piece finds its place, what you have isn't merely a completed set. It's a piece of art, ready to adorn your walls, elevating the décor of any room it graces.
In conclusion, the Party Time 1000 isn't just about the thrill of finding the next piece. It's about the stories each piece holds, the memories forged in the process, and the lasting beauty it bestows upon completion.