Embrace the Artistry of the Wooden Puzzle
The Bear Paradise 1000 is not just another jigsaw; it's a journey through a vibrant world. From selfies animals each piece tells a story, painted with brilliant hues that bring every character to life.
More than Just Assembling
Every piece has its unique shape, its essence. As you delve deeper, you'll discover large form elements, be it animals for nature-themed sets or landmarks for travel-themed ones. Such intricacies ensure that the assembling process is always engaging and thrilling.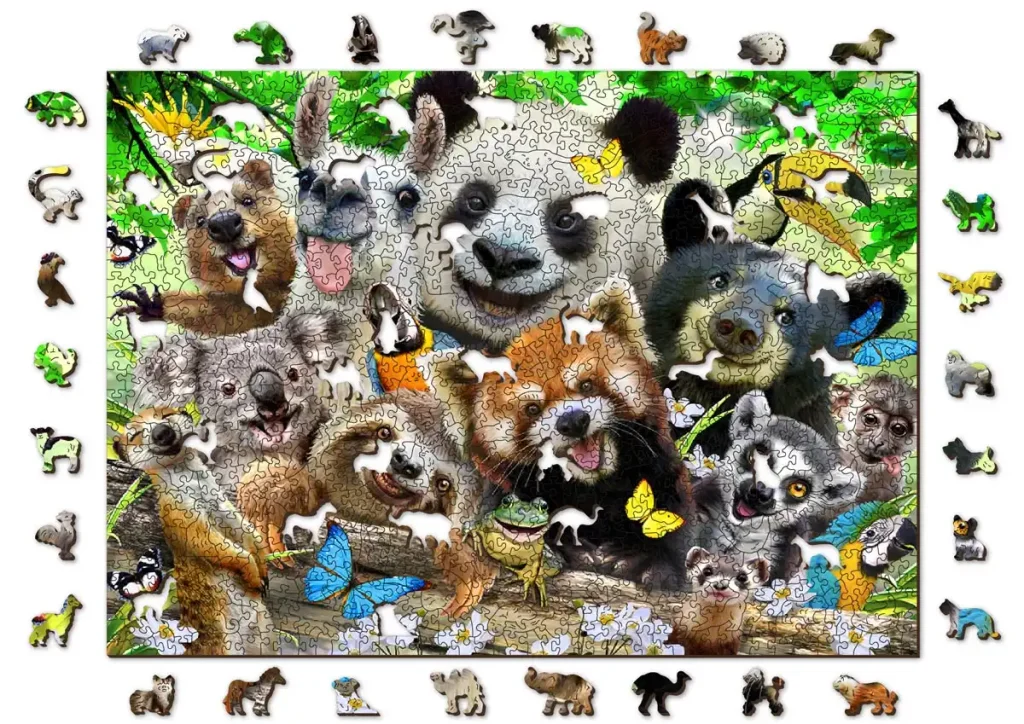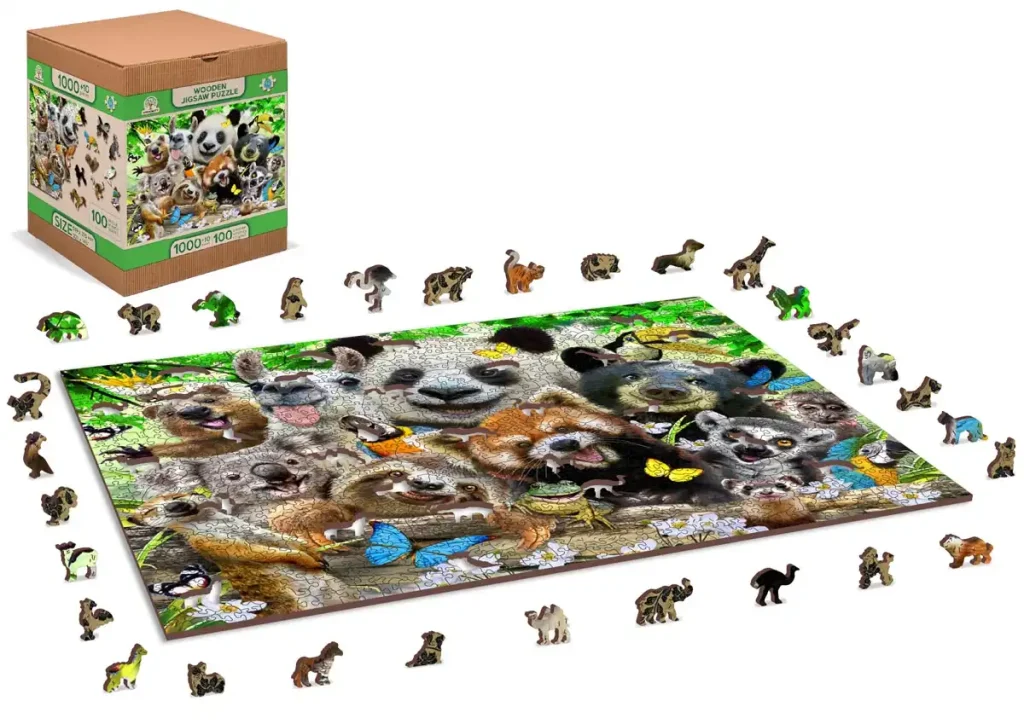 A Family Affair
Gathering around the table to fit these pieces together is a delightful way to bond with your loved ones. It's not just about building an image; it's about creating memories, stories, and sharing laughter. A perfect pastime for both adults and youngsters above 14.
A Gift That Echoes
Searching for that perfect gift? The Bear Paradise 1000 holds the answer. Bestow upon someone the joy of piecing together memories, challenges, and vibrant tales of the animal kingdom. It's a present that resonates, one that brings people closer.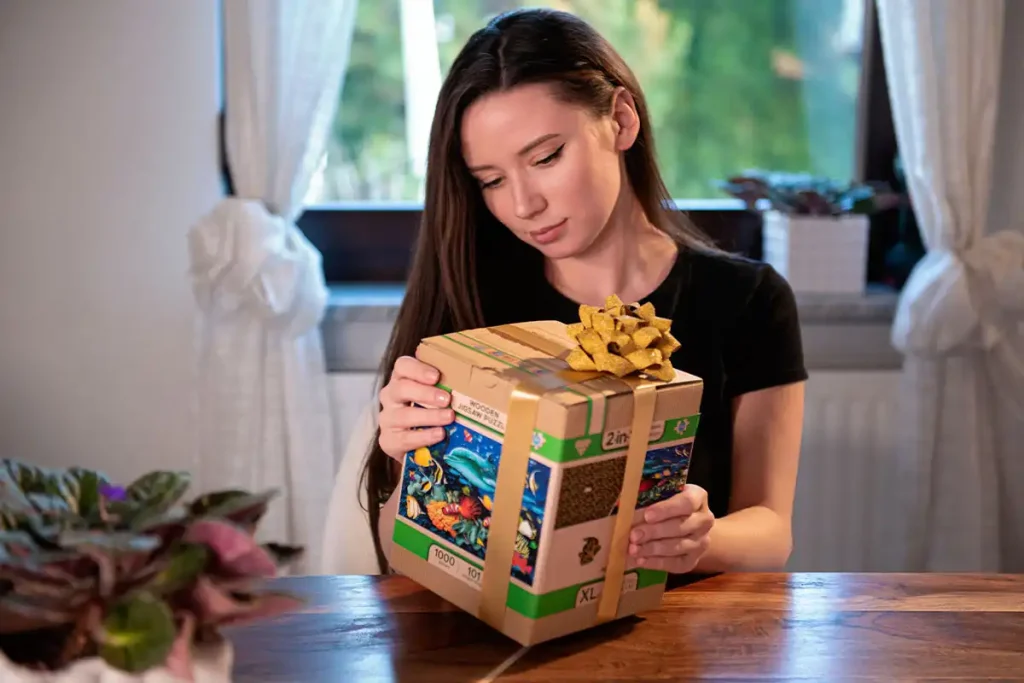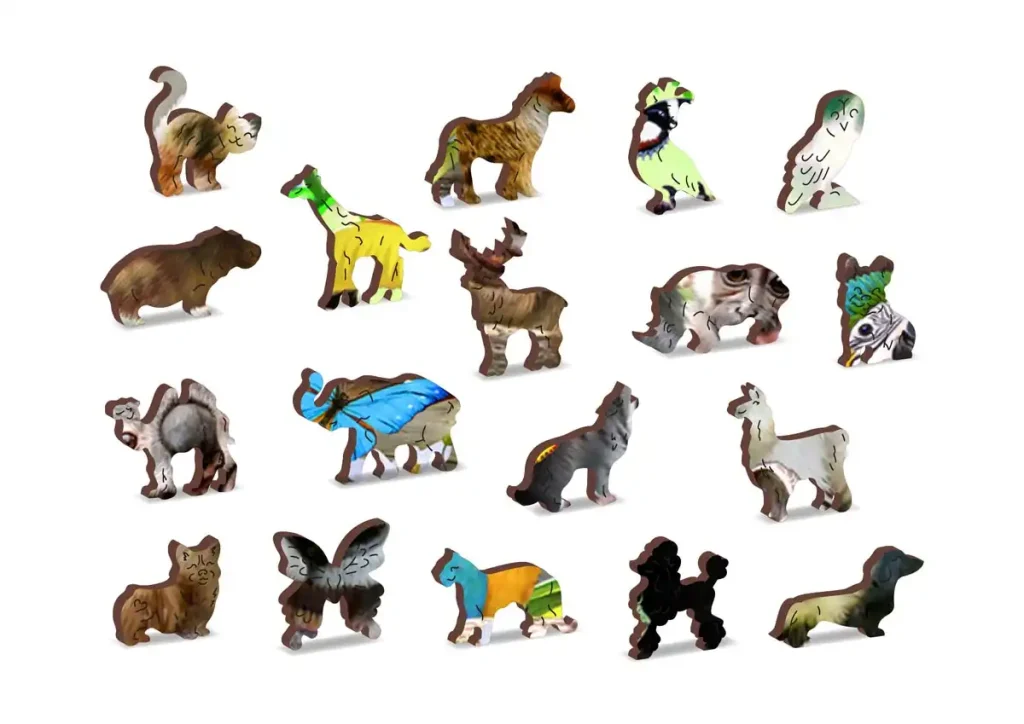 Twist in the Tale
And here's a surprise – it's double-sided! On the flip side of each piece, you'll find a pattern, acting as a guiding light, making the process more intriguing. It's like embarking on two adventures at the price of one!
An Artistic Décor
Once the masterpiece is complete, it doesn't have to be boxed. It stands as an art piece, ready to adorn your walls, amplifying the aesthetics of your space. A conversation starter, a reminiscence of the time spent, and the stories woven.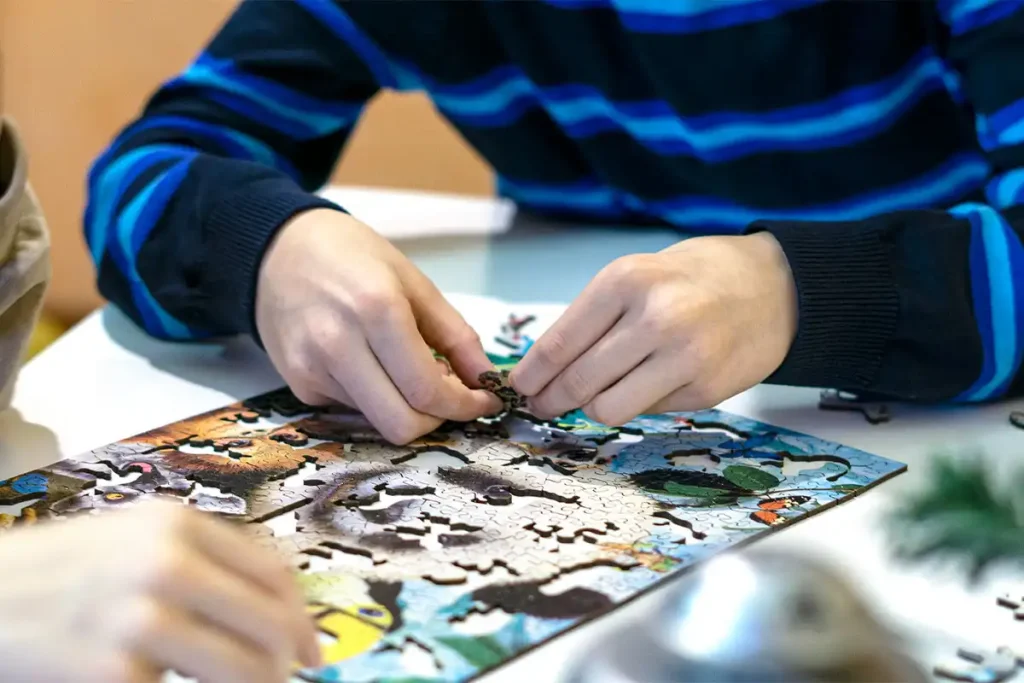 Characteristics
Series/Article
EX 1010-0016-XL
Age
14 +
Number of elements
1000 pcs
Number of whimsies
100 pcs
Assembled size
H: 20.43" (51,9 cm)
W: 14.76" (37,5 cm)
Packaging size
H: 7.87" (20 cm)
W: 6.57" (16,7 cm)
D: 6.57" (16,7 cm)
Packaging weight
1,34 lb (0,61 kg)
Puzzle thickness
0.12″ (0,3 cm)
Assembly time
13h
Artist
Howard Robinson
Type of Cut
Animal
Back side
In conclusion
The Bear Paradise 1000 goes beyond its pieces. It's about the moments spent, the challenges overcome, and the beautiful end product that can grace your home. Dive into this mesmerizing experience and create stories that last.