A Summertime Wooden Puzzle Adventure
This Wooden Puzzle unfolds a romantic evening by the sea. As you embark on the assembly, a yacht sails gracefully across the water, seabirds sauntering on the shore, and the serene atmosphere of the wooden gazebo comes to life.
Distinctive Elements in Every Piece
Our pieces stand out with unmatched attention to detail. Every segment boasts a unique shape, ensuring a seamless fit and a fulfilling assembly experience. Larger thematic components, such as animals or landmarks, enhance the experience, depending on the theme.
Perfect Gifting Option
Seeking a thoughtful present? Our creation is an impeccable choice. Ideal for adults and children above 14, it offers hours of engagement, challenges, and a memorable bonding opportunity.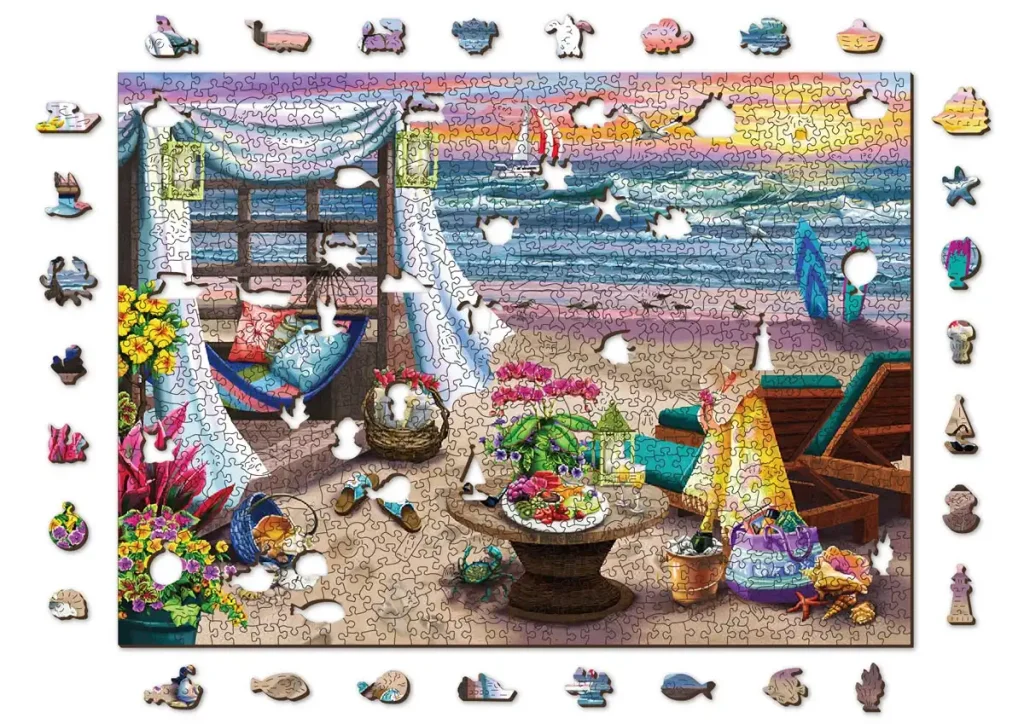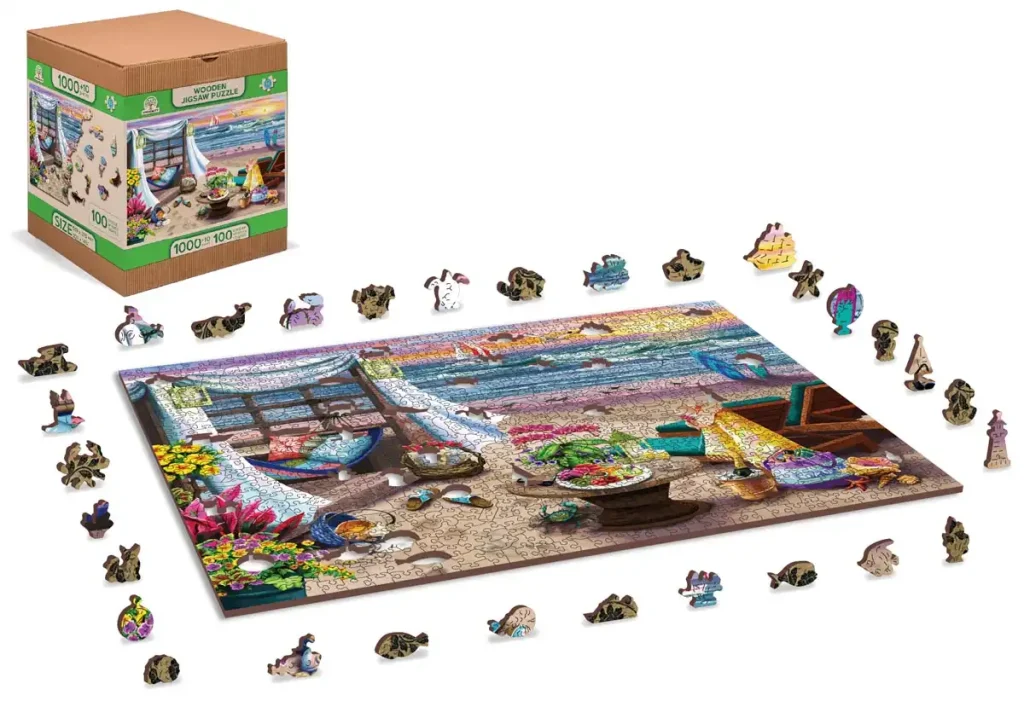 A Family Engagement Activity
Assembling this picturesque scene offers a splendid way to bond with loved ones. The process fosters collaboration, discussions, and shared moments of discovery, cementing memories that last a lifetime.
Double the Intrigue
Each piece carries a design on its reverse, adding another layer of curiosity. This dual design aids in assembly and offers a refreshing challenge for enthusiasts.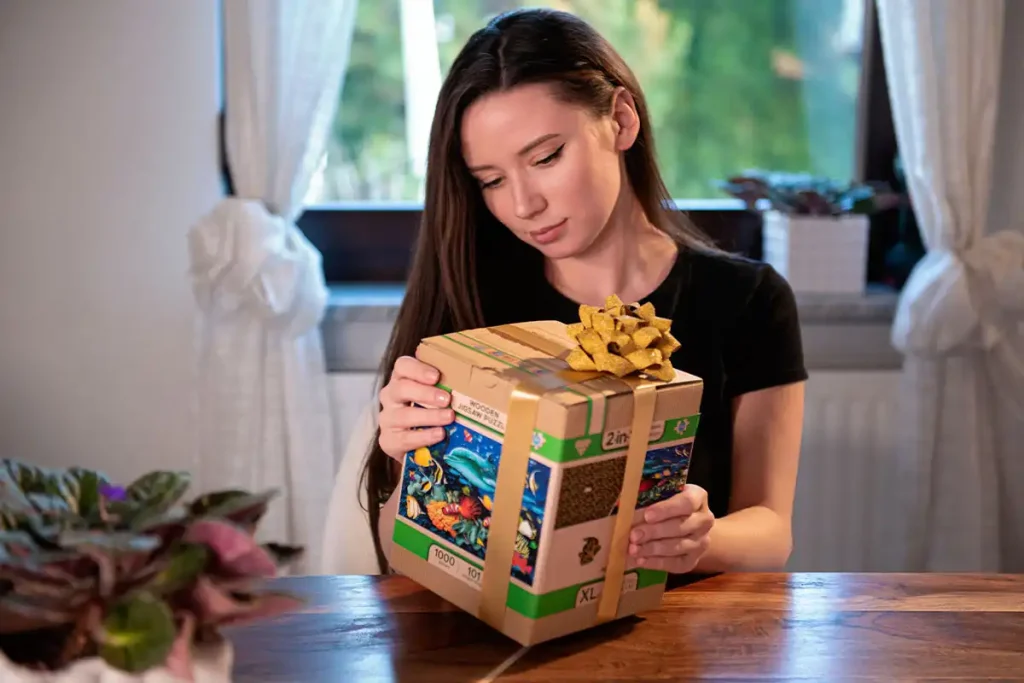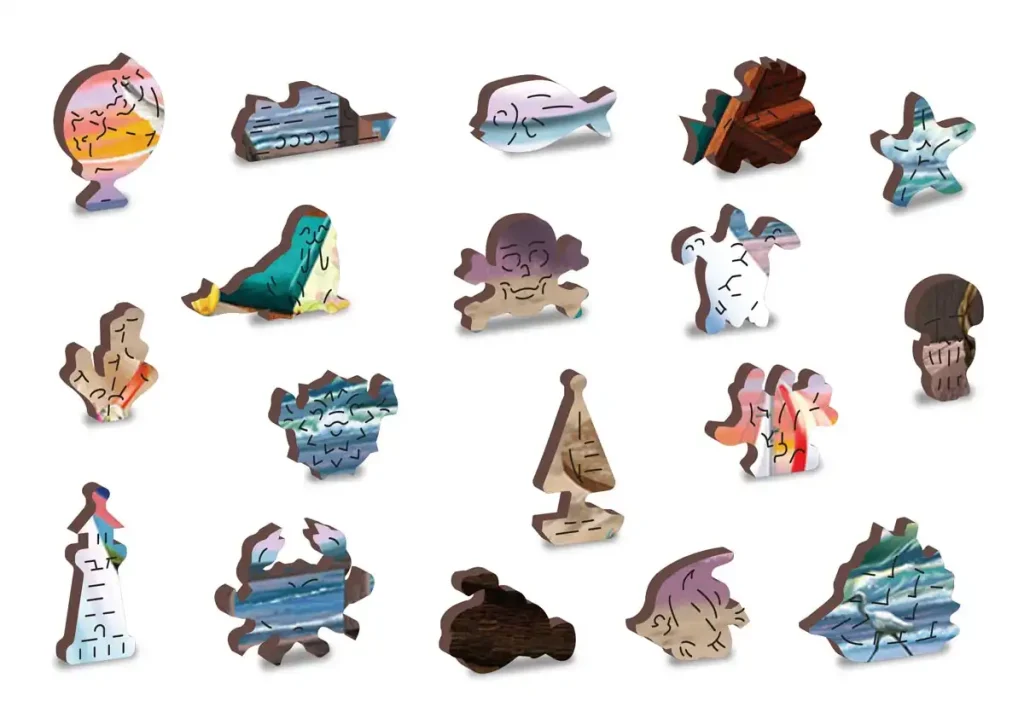 Themes Tailored with Precision
Our dedication to theme-centric designs ensures each set provides a unique adventure. Animal themes contain wildlife components, while travel-themed sets spotlight landmarks from different countries.
An Art Piece for Display
Once completed, this masterpiece serves not just as a testament to patience and skill but also as a vibrant decor element. Hang it on your wall and relive the memories of a beautiful seaside evening.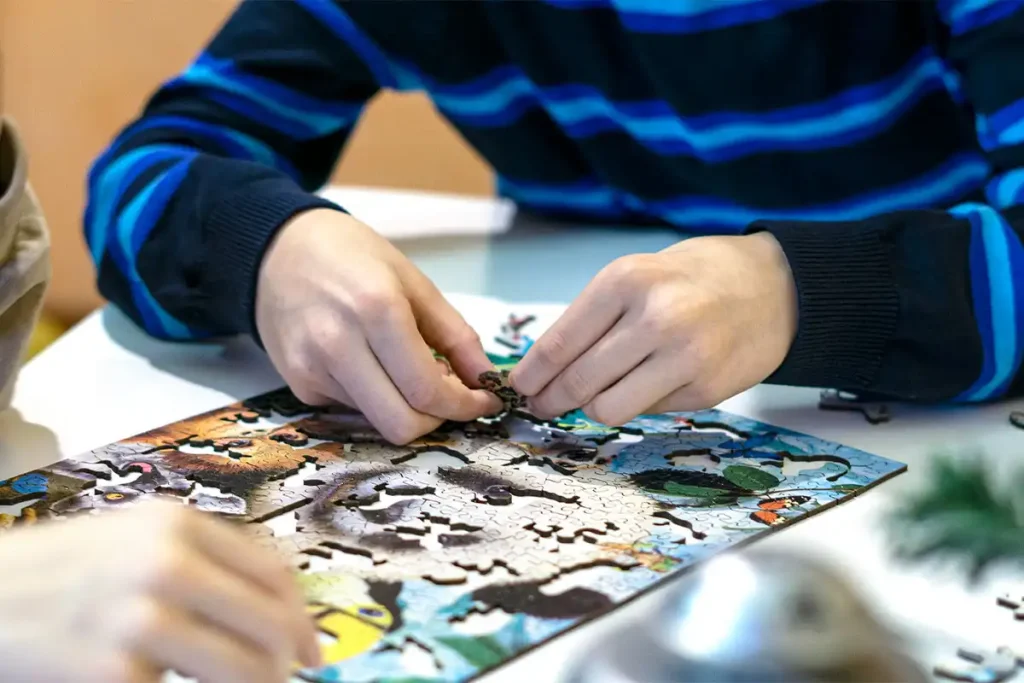 Characteristics
Series/Article
OC W 1010-0061-XL
Age
14 +
Number of elements
1000 pcs
Number of whimsies
100 pcs
Assembled size
H: 20.43" (51,9 cm)
W: 14.76" (37,5 cm)
Packaging size
H: 7.87" (20 cm)
W: 6.57" (16,7 cm)
D: 6.57" (16,7 cm)
Packaging weight
1,34 lb (0,61 kg)
Puzzle thickness
0.12″ (0,3 cm)
Assembly time
13h
Artist
Nancy Wernersbach
Type of Cut
Ocean
Back side
In conclusion
The Summertime 1000 isn't just a set of pieces; it's an immersive story, a family bonding opportunity, and a captivating tale of a summery seaside evening waiting to be explored. Dive into the challenge and cherish the moments.