Exquisite Craftsmanship of Our Wooden Puzzle
Straight from the heart , this Wooden Puzzle exemplifies the pinnacle of European craftsmanship. Each distinct piece, shaped with precision, promises an enchanting journey of assembly.
Traversing Through Time
The vibrant depiction of a bygone world map invites enthusiasts to navigate through continents, oceans, and epochs. The myriad knights standing sentinel over their domains add layers of fascination and narrative.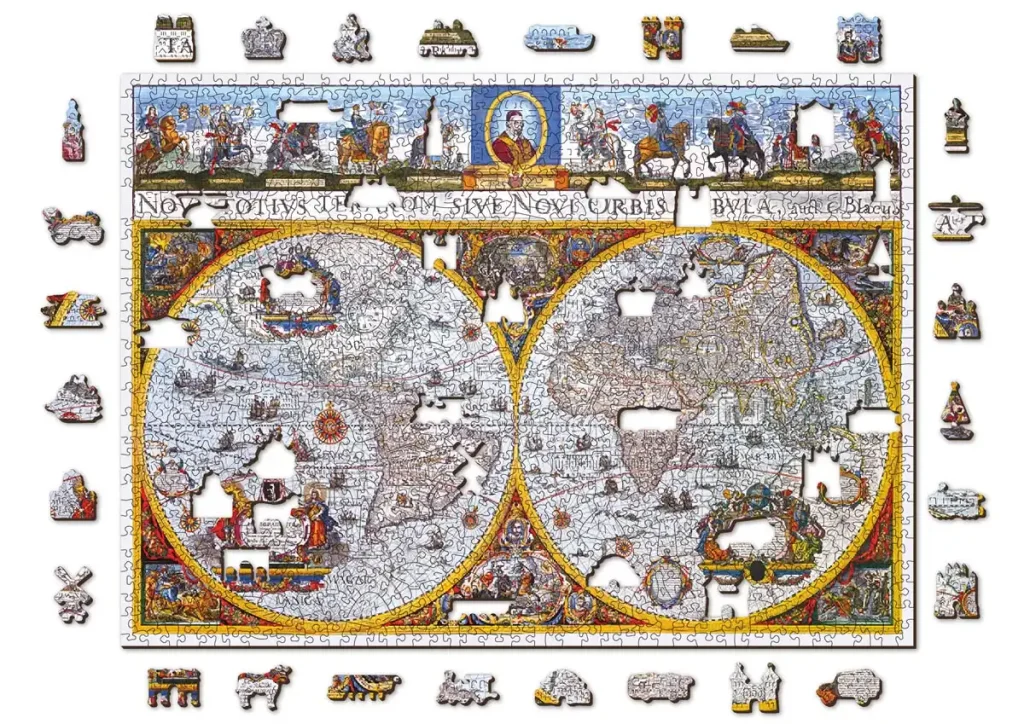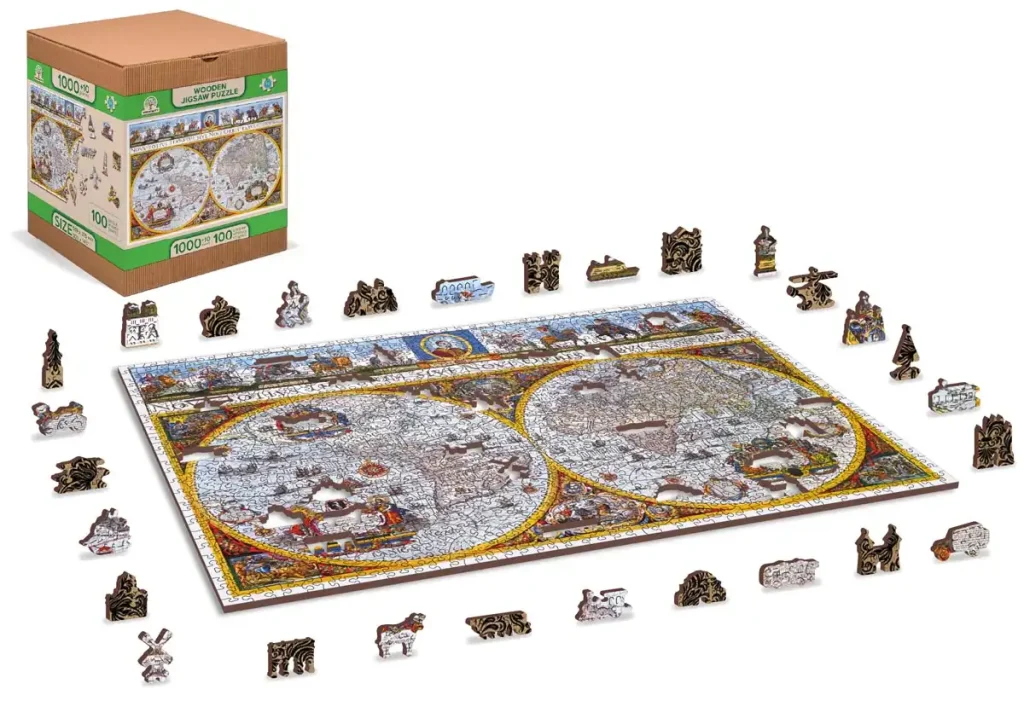 Artistry in Every Piece
Beyond the central theme, each element carries a story, characterized by thematic cuts. Be it wildlife-focused sets with animal shapes or travel-centric ones with globally renowned landmarks, there's a tale to tell.
A Double-Sided Experience
Adding depth to the challenge, each intricately crafted piece showcases patterns on its reverse side. These patterns can either aid or mystify, depending on your approach, making the assembly even more compelling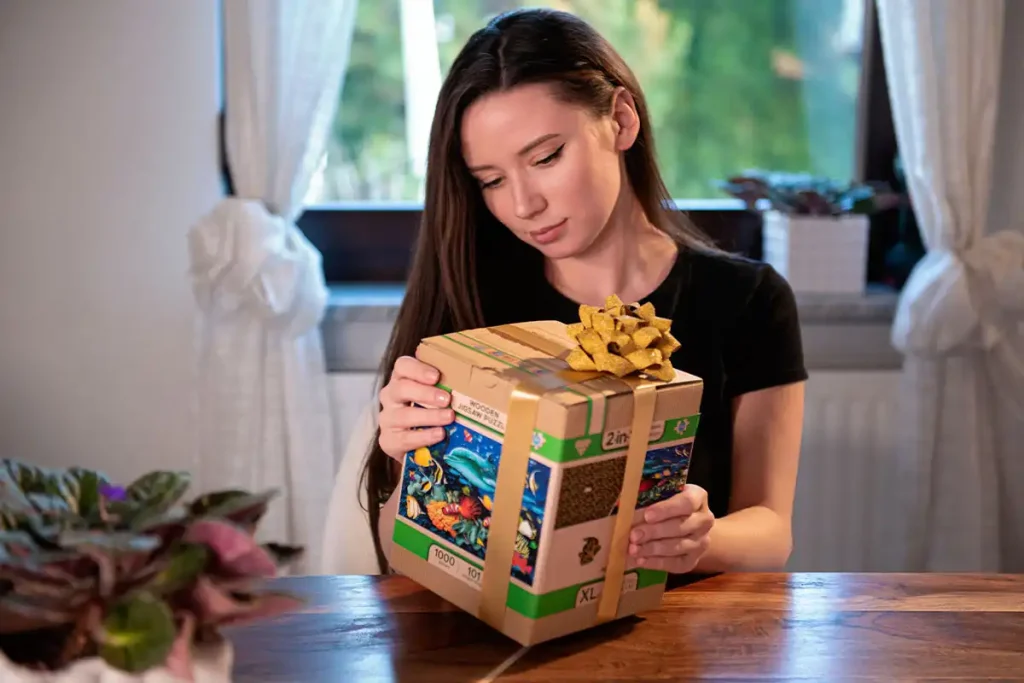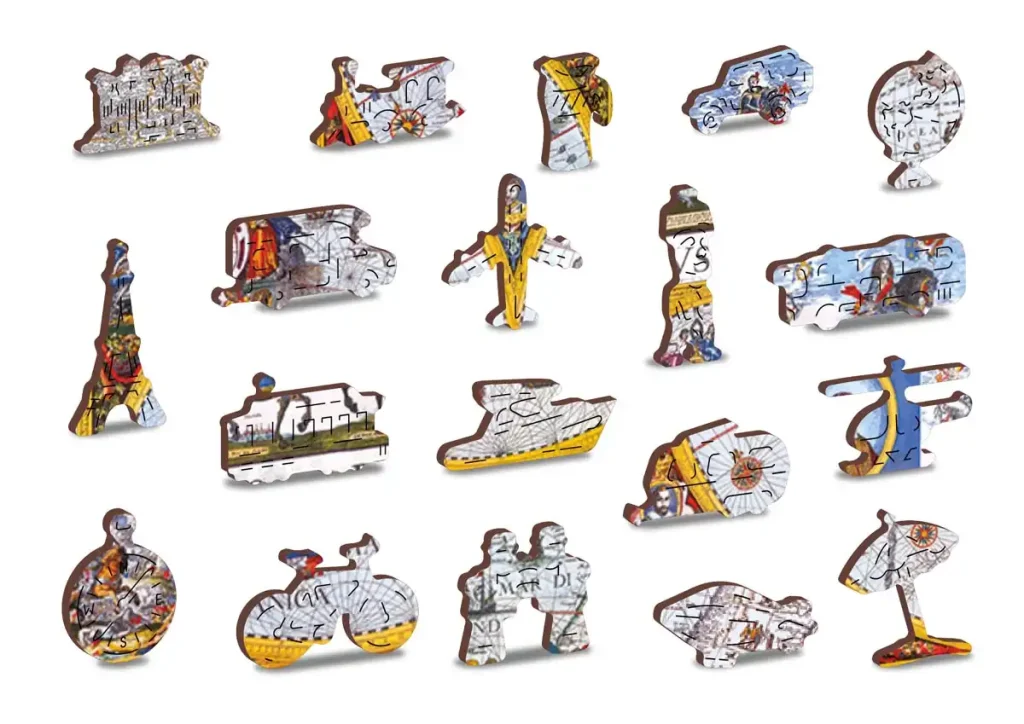 Unforgettable Moments with Loved Ones
Bringing this masterpiece to life offers a unique avenue for family bonding. It becomes a stage for collaboration, dialogue, and creativity—a precious way to create lasting memories.
Not Just a Pastime
Upon completion, this emblem of patience and determination can adorn your walls, adding a touch of historical elegance to your interiors.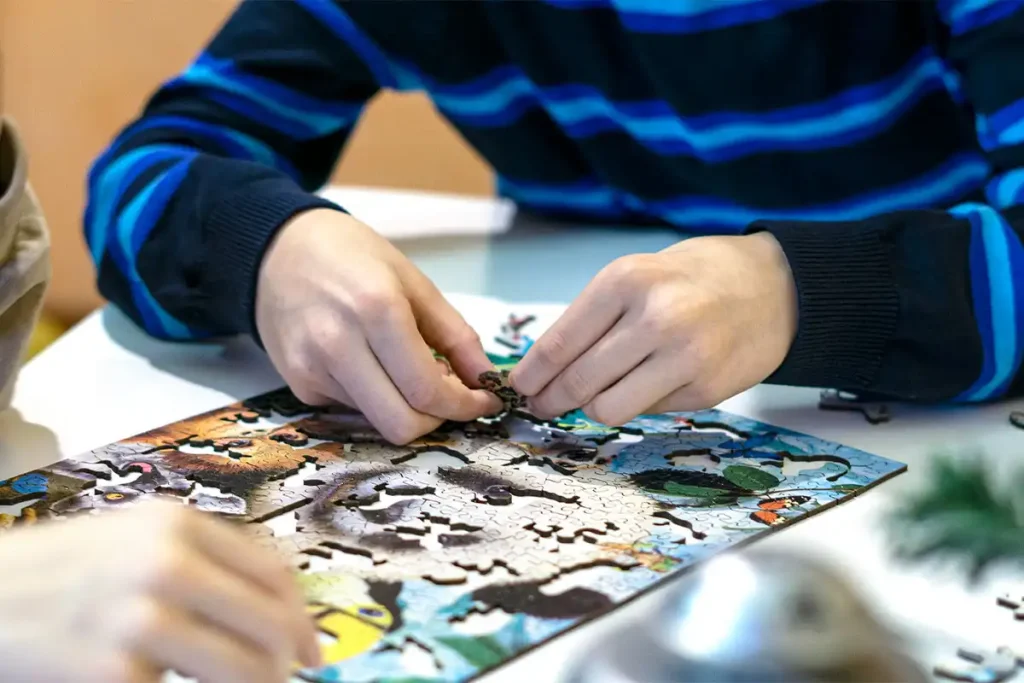 An Ideal Gift Selection
Packaged in its thematic opulence, the Nova Terrarum stands as a brilliant gifting choice. Whether for enthusiasts, history admirers, or someone seeking an immersive experience, it's an unmatched treasure.
Characteristics
Series/Article
TR 1010-0102-XL
Age
14 +
Number of elements
1000 pcs
Number of whimsies
100 pcs
Assembled size
H: 20.43" (51,9 cm)
W: 14.76" (37,5 cm)
Packaging size
H: 7.87" (20 cm)
W: 6.57" (16,7 cm)
D: 6.57" (16,7 cm)
Packaging weight
1,34 lb (0,61 kg)
Puzzle thickness
0.12″ (0,3 cm)
Assembly time
13h
Artist
Interlitho Licensing GmbH
Type of Cut
Travel
Back side
In summation
The Nova Terrarum Antique Map is more than a mere diversion. With its detailed intricacies, dual-sided allure, and potential as a decorative masterpiece, it delivers not just engaging hours but cherished memories.