A Unique Wooden Puzzle Journey
Discover the beauty of assembling the Wooden Puzzle as it showcases a plethora of sailing ships. From the majestic galleons of the Atlantic to the swift dhows of the Indian Ocean, every piece transports you to a different maritime realm.
Stunning Imagery and Craftsmanship
Each of the 1000 segments is meticulously crafted to fit seamlessly. The vibrant hues of the sails against the backdrop of deep blue waters promise an aesthetic treat. Furthermore, certain segments mimic the shapes of animals, landmarks, and other attractions relevant to the theme, making the assembly process all the more captivating.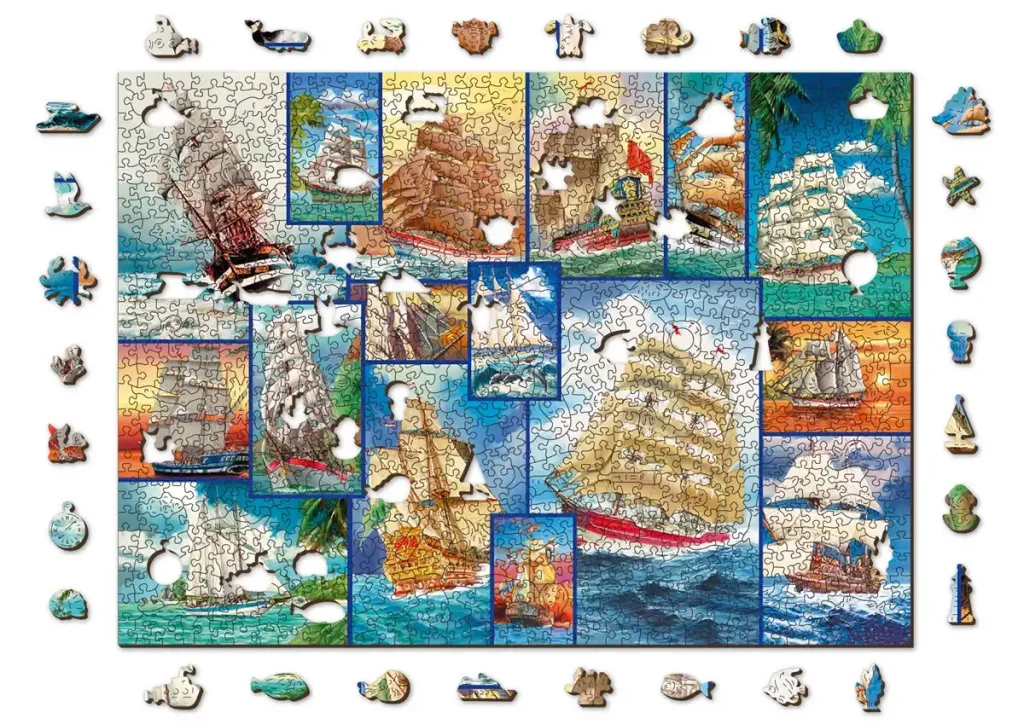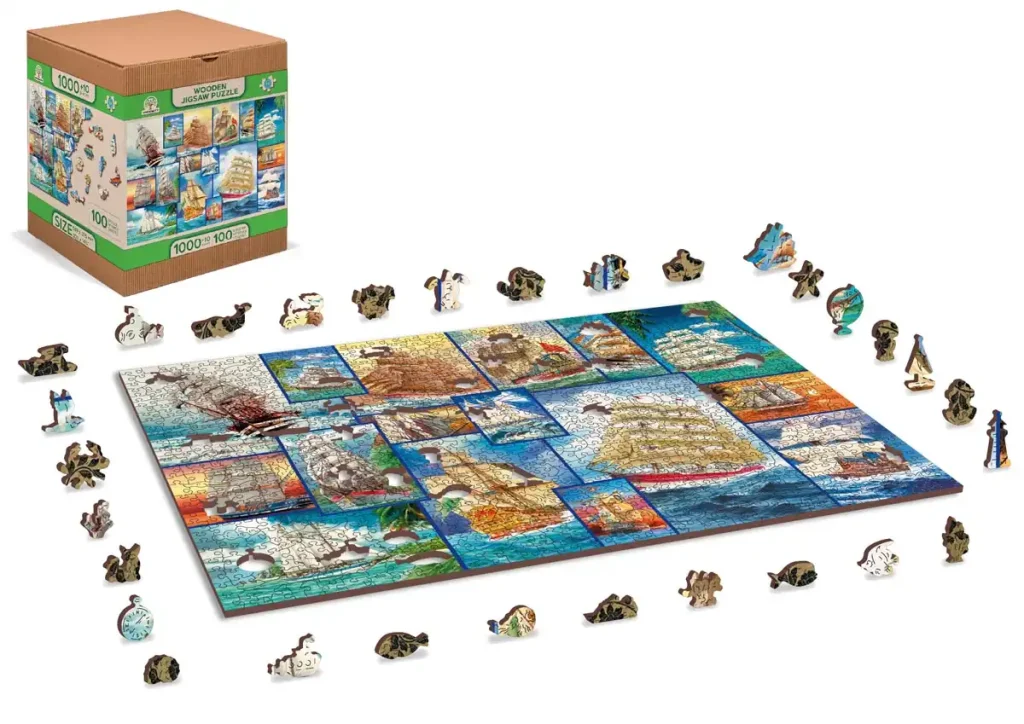 The Perfect Gift Choice
Looking for a gift that combines challenge, beauty, and craftsmanship? This item serves as an ideal present for both adults and children above 14 years. It's not just a pastime; it's an experience waiting to be unveiled.
An Exquisite Decor Piece
Once assembled, this masterpiece doubles as a stunning decor item. The completed scene of the ships, with the precision of wooden craftsmanship, can elegantly adorn any wall, turning a simple space into a maritime exhibit.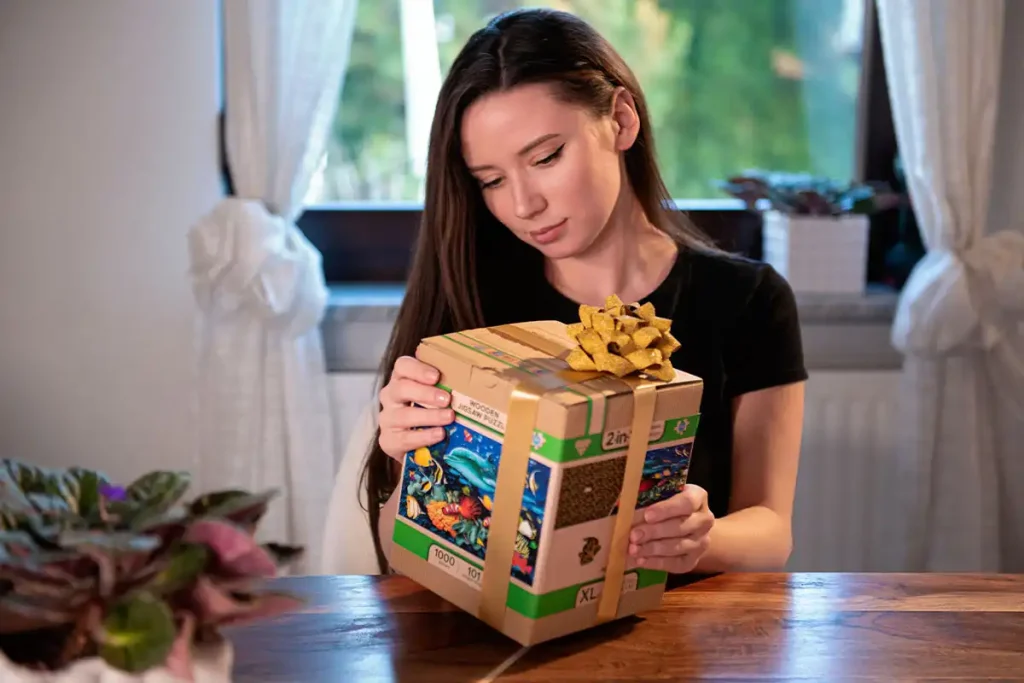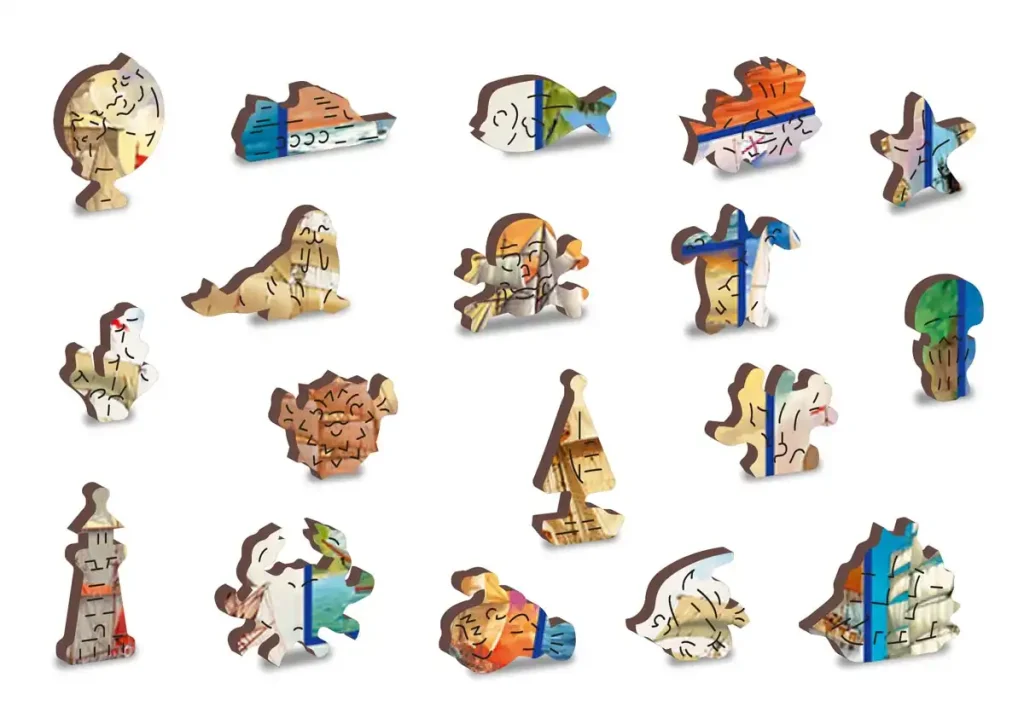 Shared Moments with Family
Piecing together this marvel provides an excellent opportunity for families to bond. The time spent connecting each segment, discussing strategies, and appreciating the growing image is a memory-making activity that spans generations.
Thematic Precision in Every Cut
Every item in our collection boasts a thematic cut. While the marine-themed sets come with unique aquatic segments, those representing travels feature iconic landmarks from various countries. Such intricate details ensure that each set, regardless of its theme, offers a unique and exciting challenge.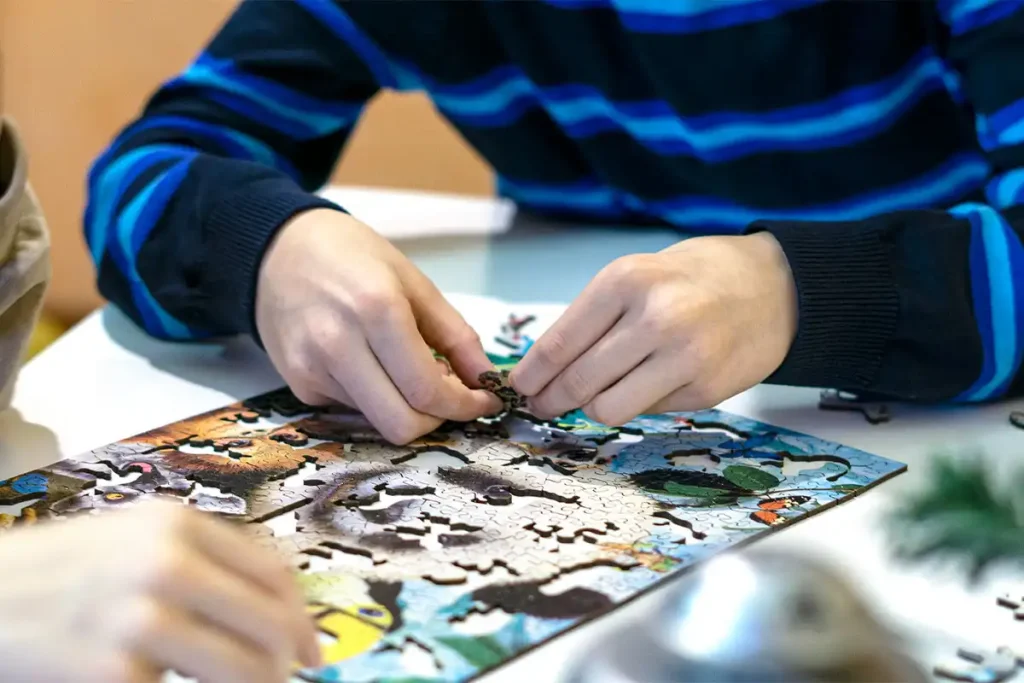 Two-Sided Magic
Adding a twist to the conventional, every segment has a pattern on its reverse side. This not only aids in the assembly but also provides a secondary layer of challenge for those seeking an extra thrill.
Characteristics
Series/Article
OC W 1010-0054-XL
Age
14 +
Number of elements
1000 pcs
Number of whimsies
100 pcs
Assembled size
H: 20.43" (51,9 cm)
W: 14.76" (37,5 cm)
Packaging size
H: 7.87" (20 cm)
W: 6.57" (16,7 cm)
D: 6.57" (16,7 cm)
Packaging weight
1,34 lb (0,61 kg)
Puzzle thickness
0.12″ (0,3 cm)
Assembly time
13h
Artist
Alberto Rossini
Type of Cut
Ocean
Back side
In conclusion
the "Sailing Ships 1000" is not just a set of pieces; it's an art piece, a memory maker, and a tale of adventures on the high seas. Dive into the challenge, cherish the shared moments, and bask in the glory of a job well done once the last segment fits into its perfect spot.