Experience the Beauty of Halong Bay with this Wooden Puzzle
This Wooden Puzzle transports you to the ethereal landscape of Halong Bay. Visualize a picturesque island surrounded by numerous tiny ships, with towering stone hills adding a dramatic backdrop. The vibrantly colored pieces bring the scene to life, promising a visually stunning assembly experience.
Distinct Craftsmanship for an Unforgettable Journey
Every element stands out with its own distinctive shape, ensuring that no two pieces are alike. As you delve into this masterpiece, you'll uncover large thematic cuts – from remarkable animals to iconic landmarks, depending on the theme. Such details enhance the assembly process, making it an absorbing endeavor.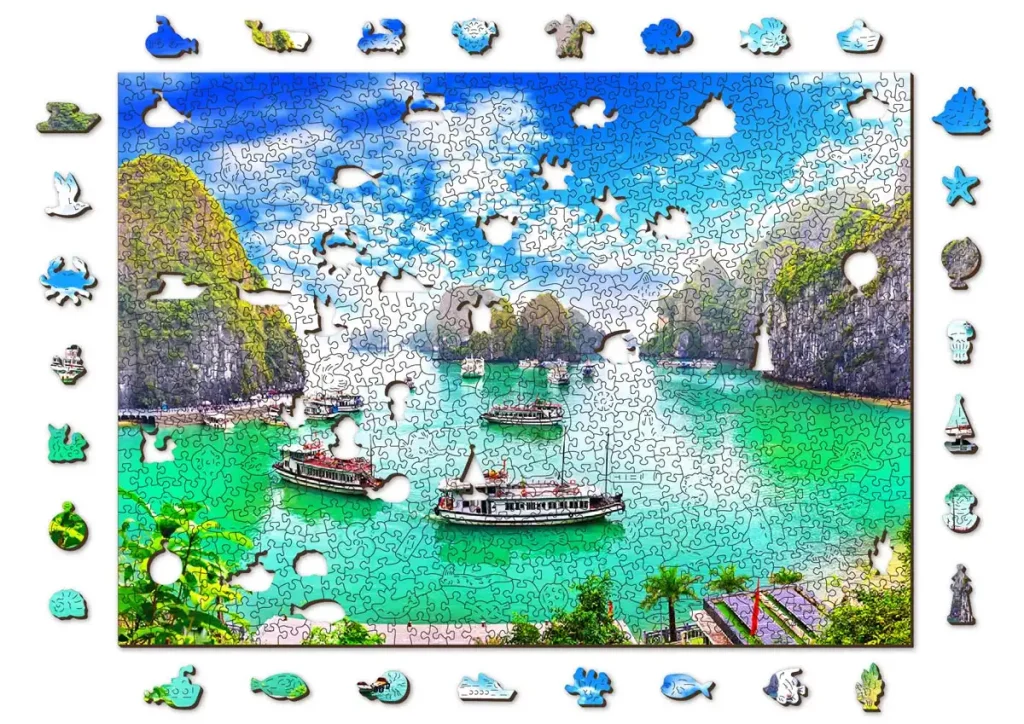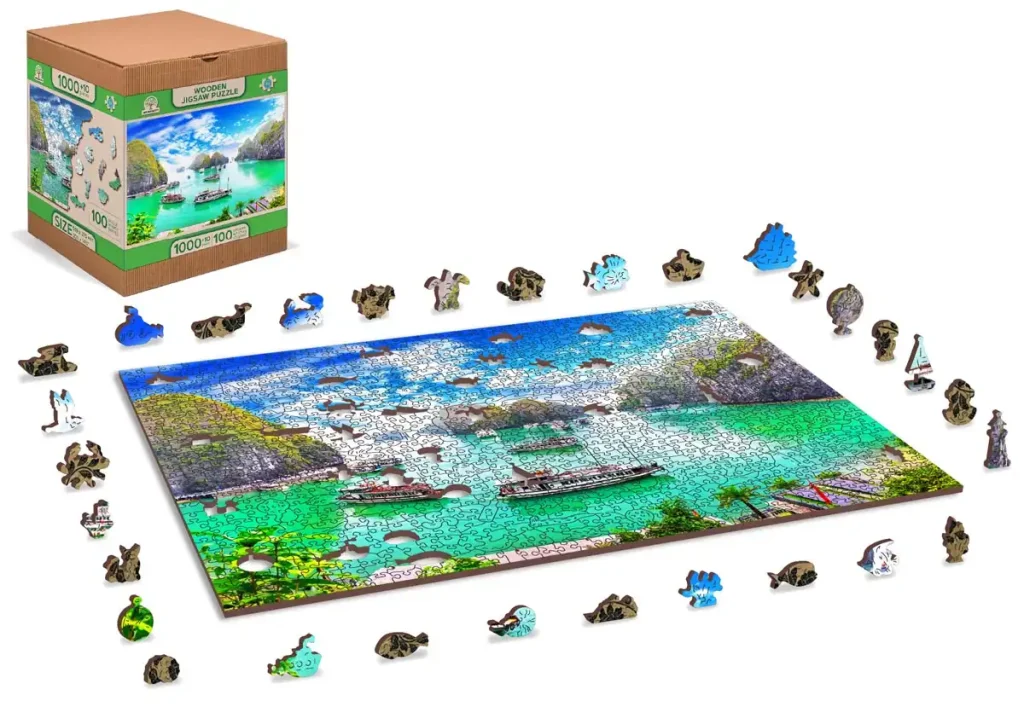 A Thoughtful Gift for the Inquisitive
Searching for a memorable present? Look no further. Ideal for adults and youngsters over 14, this set not only challenges the mind but also offers hours of engaging fun. It's more than just a leisure activity; it's a token of affection.
Two Sides to Every Story
Each piece holds a secret. Turn it around to reveal a unique pattern on its reverse side, offering hints to assist your assembly. Such two-sided intricacies add an extra layer of fascination to your journey.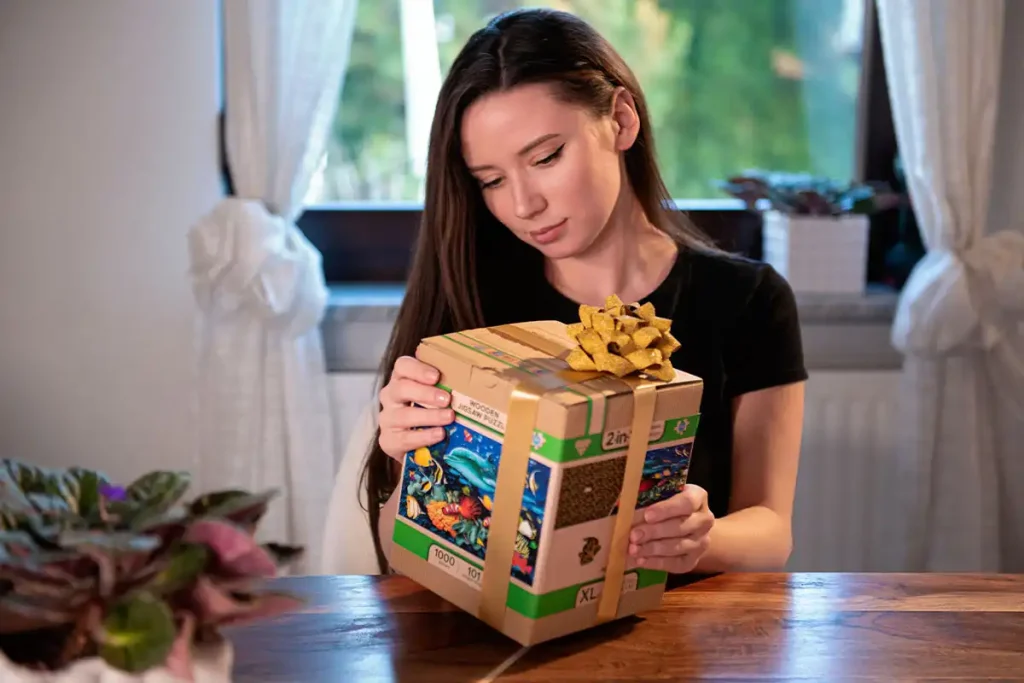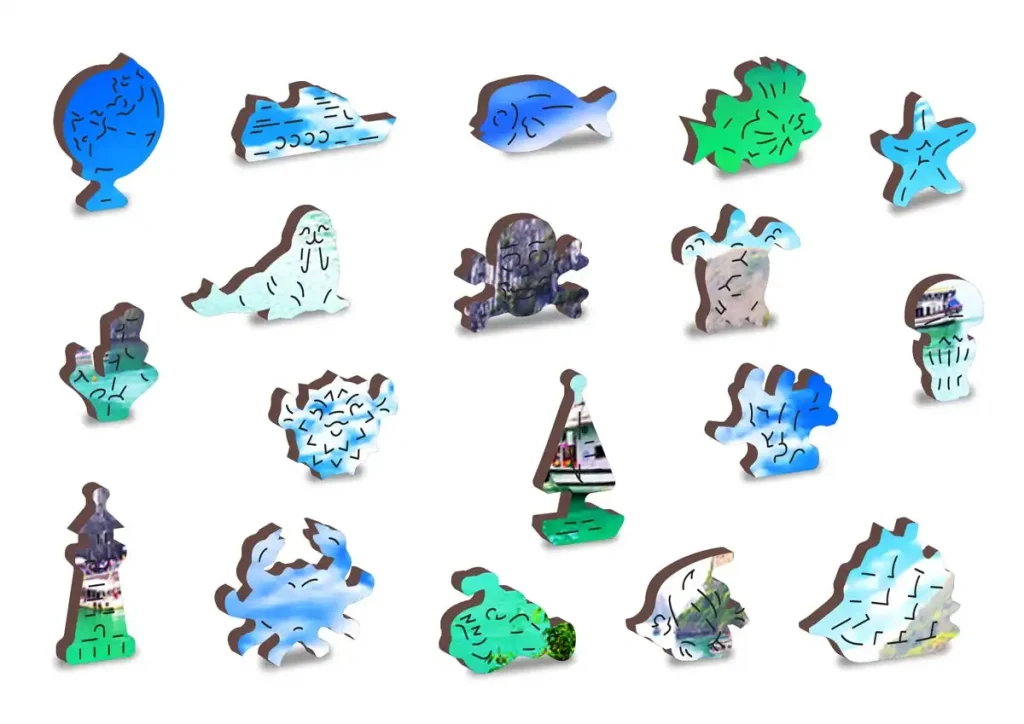 Beyond Entertainment: An Artistic Appeal
Upon completion, the allure of Halong Bay beckons you to showcase it. Consider framing and hanging it on a wall. Beyond its entertaining facets, it transforms into a charming piece of decor, encapsulating the essence of Vietnam's natural marvel.
Fostering Family Ties, One Piece at a Time
Engaging with this set is an excellent way to bond with family. As each unique piece finds its place, it fosters conversations, ignites laughter, and weaves lasting memories. It's not just about forming a picture; it's about building stronger ties.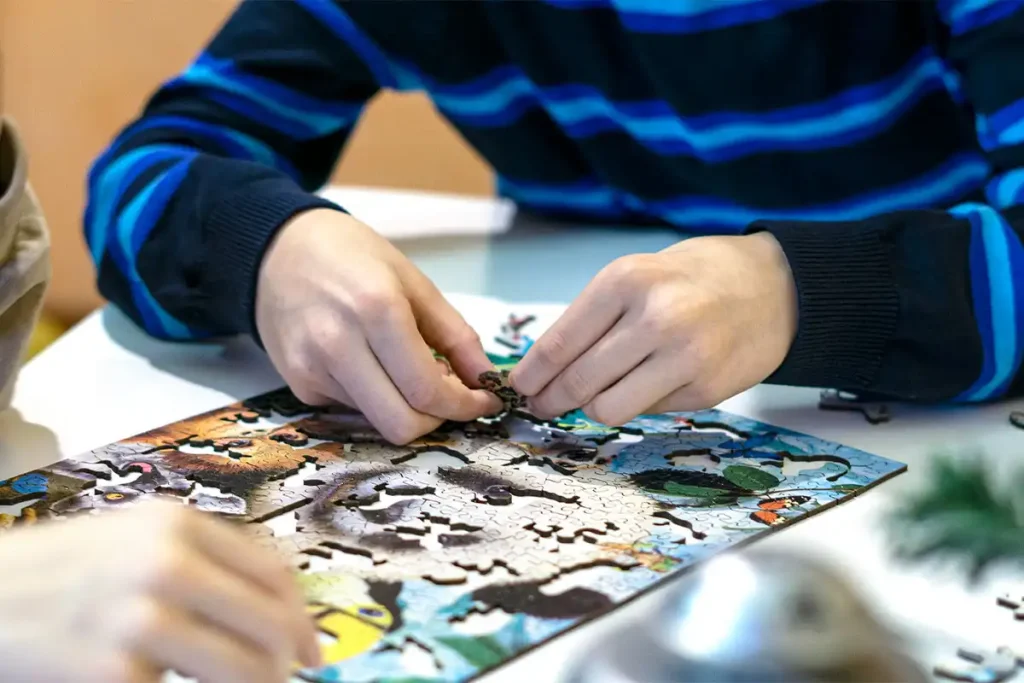 Characteristics
Series/Article
OC 1010-0119-XL
Age
14 +
Number of elements.
1000 pcs
Number of whimsies
100 pcs
Assembled size
H: 20.43" (51,9 cm)
W: 14.76" (37,5 cm)
Packaging size
H: 7.87" (20 cm)
W: 6.57" (16,7 cm)
D: 6.57" (16,7 cm)
Packaging weight
1,34 lb (0,61 kg)
Puzzle thickness:
0.12″ (0,3 cm)
Assembly time
13h
Artist
Adobe Stock
Type of Cut
Ocean
Back side
Dive into a World of Thematic Cuts
Our commitment to detail shines through every set's thematic cuts. Animal-themed ones will surprise you with unique fauna elements. In contrast, travel-focused sets introduce you to landmarks from different corners of the world.
In conclusion, the "Halong bay, Vietnam 1000" is more than a mere assembly challenge. It's a narrative, a memory, and a reflection of Vietnam's beauty. Embark on this journey, and let each piece craft a story, culminating in a mesmerizing visual delight.