Experience the Enchantment of the Coral Reef 1000 Wooden Puzzle
The moment you lay your eyes on this product, its rich and dazzling colors promise to take you on a journey beneath the waves. Imagine yourself swimming alongside exotic marine life, feeling the magic of the underwater realm.
Designed for the Curious Minds
Intended for both adults and young enthusiasts above 14, this item is more than just a recreational activity. It's an invitation to explore, to challenge oneself, and to marvel at the wonders of nature.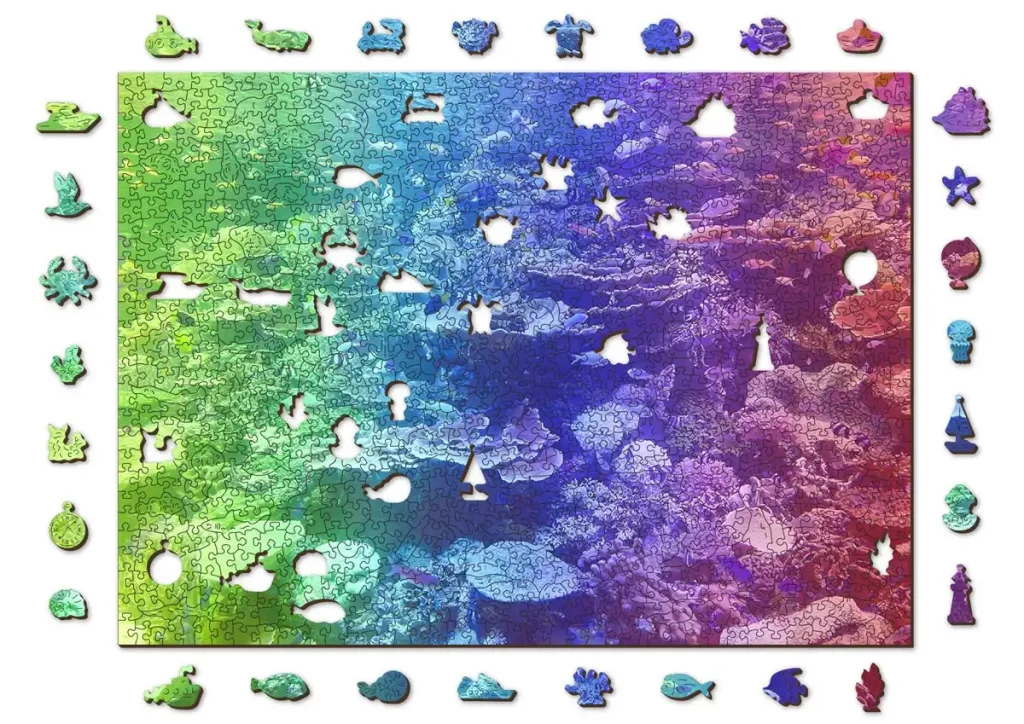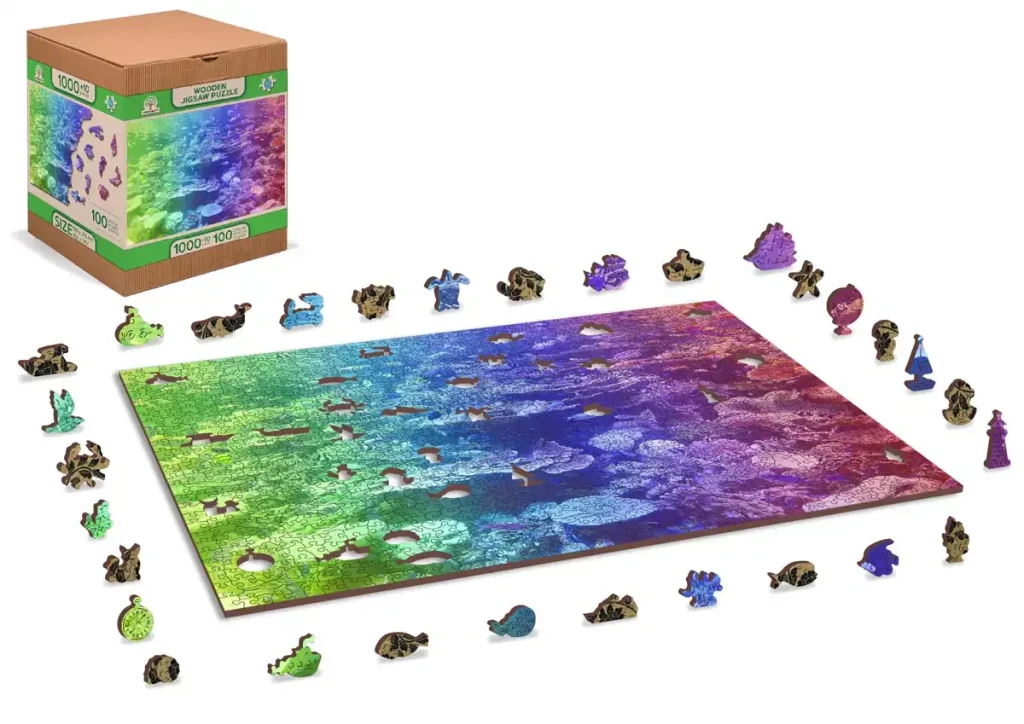 Artistry in Every Detail
No two pieces are alike. Each boasts its unique shape, meticulously cut to ensure a flawless fit. Large formative elements resembling animals or landmarks, tailored to the theme, make the assembly process even more captivating.
The Perfect Gift Choice
Be it for birthdays, anniversaries, or just a surprise for a loved one, it serves as a thoughtful present. It not only entertains but also educates, fostering patience, concentration, and a sense of achievement.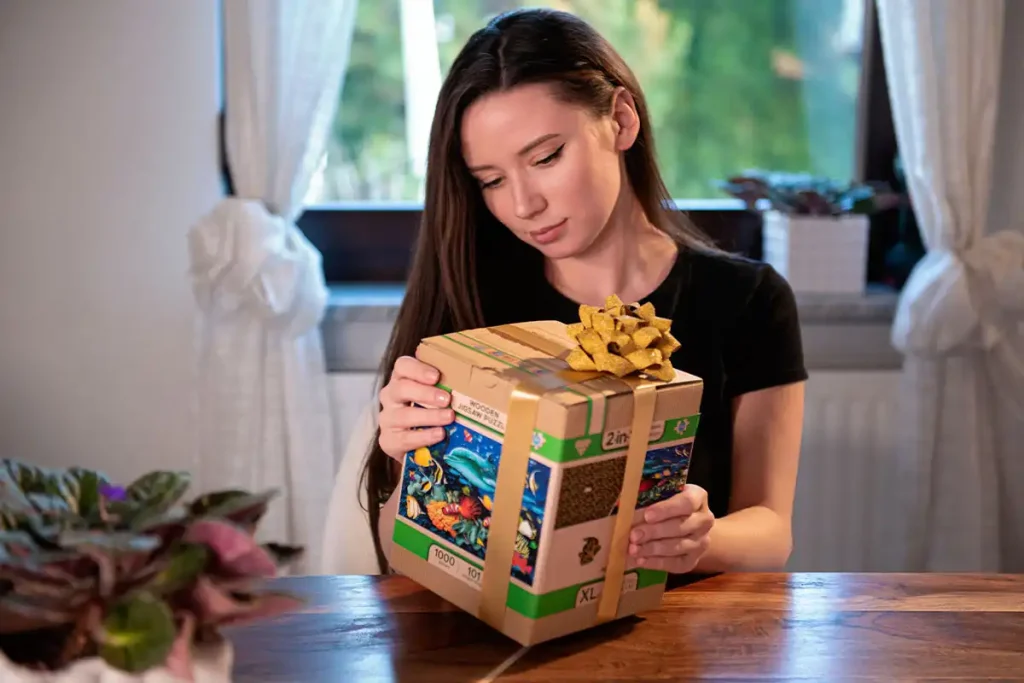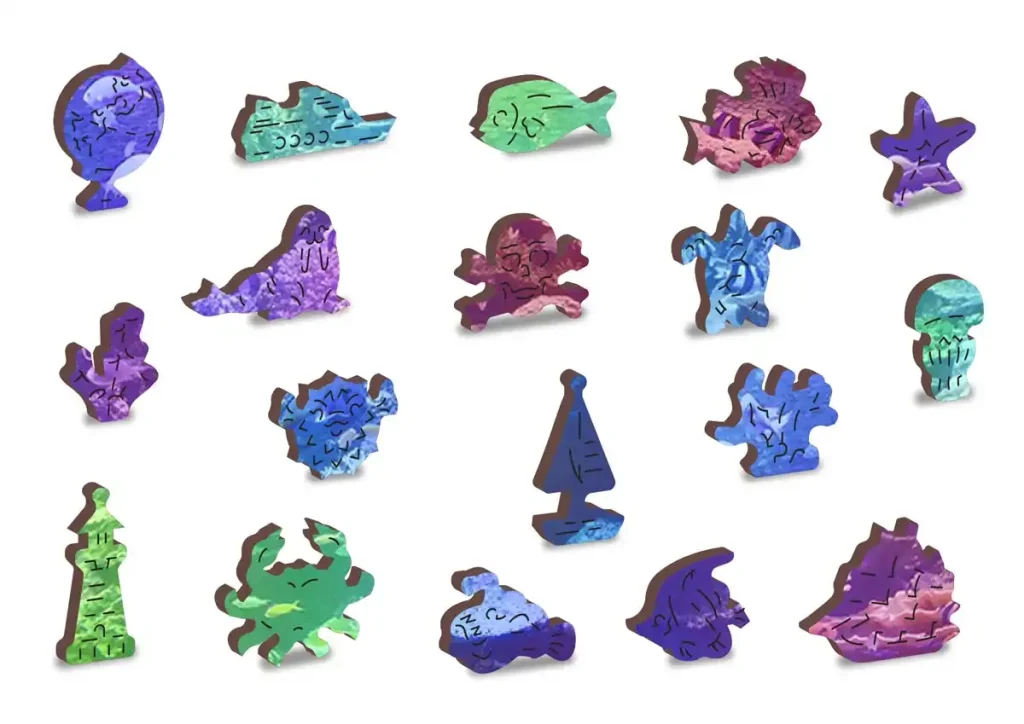 A Distinctive Decorative Element
Once completed, the Coral Reef 1000 becomes a beautiful piece of art. It effortlessly transforms any space, making it an exquisite wall decoration that narrates tales of the deep blue sea.
Unleash the Power of Togetherness
Assembling this item is a wonderful way to spend quality time with family. The shared joy of finding the right pieces and witnessing the picture come to life creates cherished memories.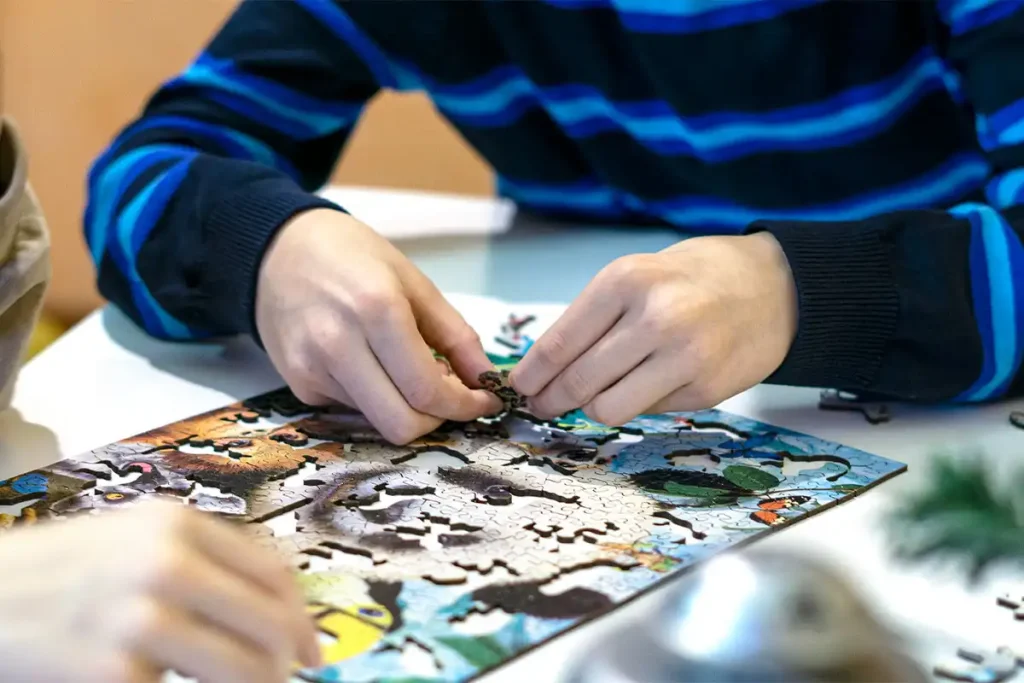 Immersive Thematic Designs
Each product we produce has a thematic design, amplifying the essence of the subject. While animal-themed ones exhibit unique animal elements, our travel-themed ones celebrate landmarks from various countries.
A Two-sided Adventure
Adding to the excitement, our items are two-sided. The reverse side of each piece has a pattern that might aid in its assembly, offering an extra layer of challenge for the keen-eyed.
Characteristics
Series/Article
OC 0033-XL
Age
14 +
Number of elements
1000 pcs
Number of whimsies
100 pcs
Assembled size
H: 20.43" (51,9 cm)
W: 14.76" (37,5 cm)
Packaging size
H: 7.87" (20 cm)
W: 6.57" (16,7 cm)
D: 6.57" (16,7 cm)
Packaging weight
1,34 lb (0,61 kg)
Puzzle thickness
0.12″ (0,3 cm)
Assembly time
13h
Artist
Wooden.city
Type of Cut
Ocean
Back side
In conclusion
The Coral Reef 1000 is not just a pastime; it's a journey, an art piece, and a bond forged with loved ones. Dive in and let the aquatic symphony serenade your senses.