The Artistic Journey of a Wooden Puzzle
The Wooden Puzzle experience promises more than just a challenge; it narrates a tale of beauty, intricacy, and nature. Adorning the surface are numerous butterflies, each shimmering in a rainbow hue, ready to be pieced together by you.
Immerse in Vivid Colors
Delight your eyes with the vivid colors that lie within each piece. These shades aren't mere illustrations but representations of the real beauty that nature has to offer.
Unique Shapes Await Your Touch
Every single piece boasts a distinctive shape, ensuring the assembly process remains thrilling from start to finish. Moreover, each set includes large thematic elements – from majestic animals to renowned landmarks, depending on the chosen theme. These elements bring an added layer of fascination and excitement.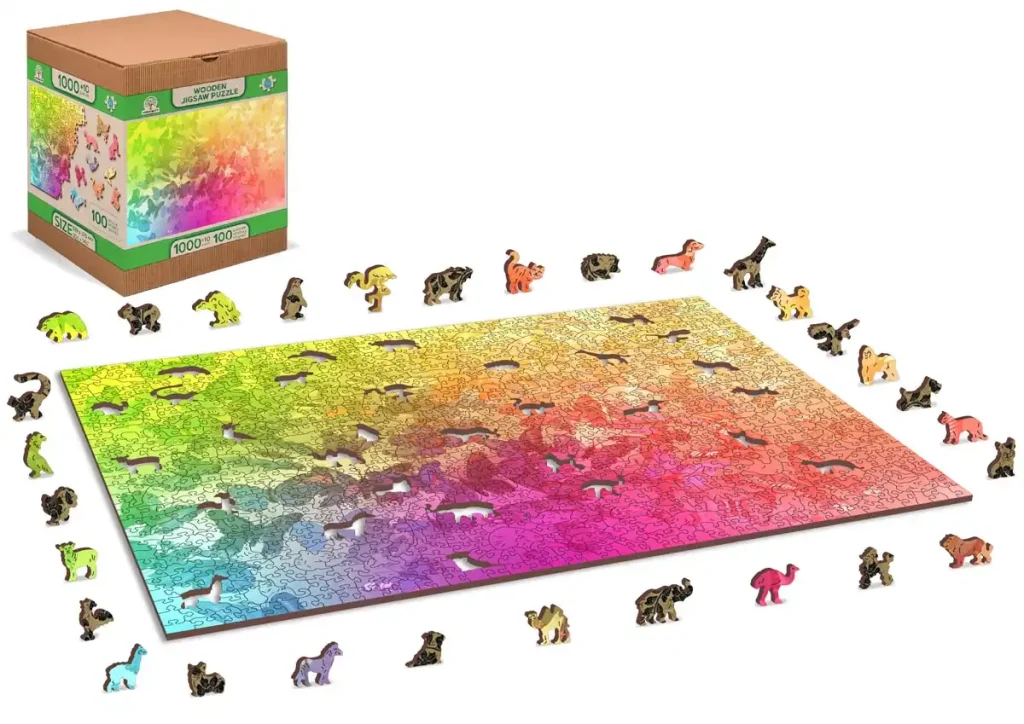 Perfect for Cherished Family Moments
Assembling this set is an excellent way to bond with your family. It's suitable for both adults and teenagers over the age of 14, making it a great activity to relish together, fostering connection and teamwork.
An Ideal Gift Choice
Looking for a memorable gift? The mesmerizing design, coupled with the intricacy of the theme, makes it a cherished present for anyone. Gift it, and watch the recipient dive into hours of captivating entertainment.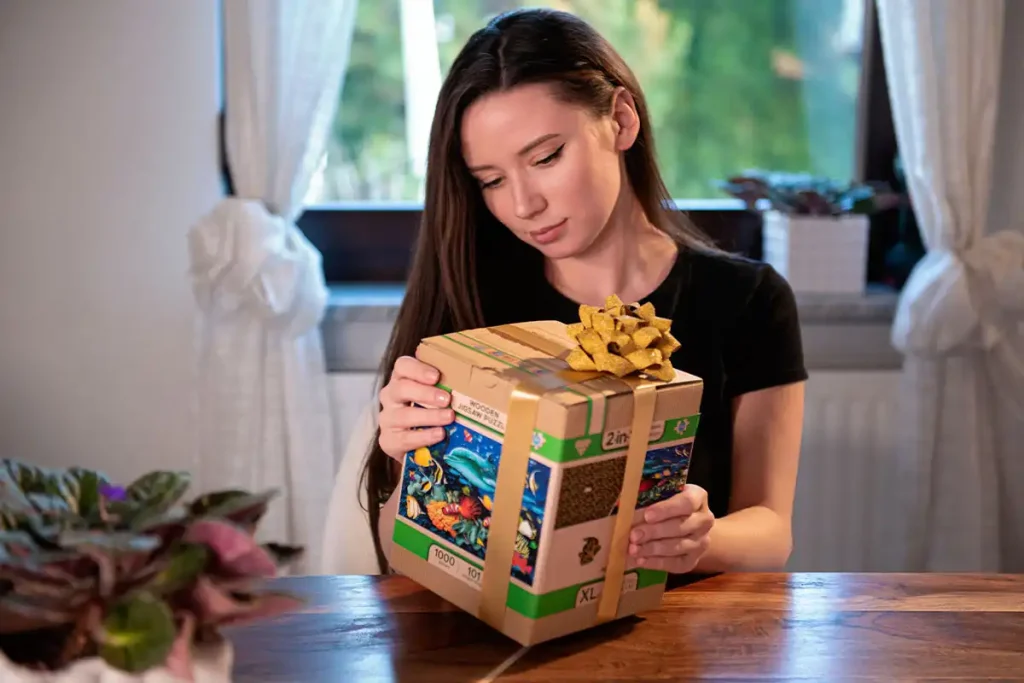 A Dual-Sided Experience
To aid your assembly journey, each piece is two-sided. The reverse showcases a unique pattern, offering both assistance and a hint of challenge. It's like navigating through two worlds in one experience.
Themes Beyond Imagination
Every set is a narrative of its own. If it's about animals, expect fauna-shaped elements. Travel-themed sets will surprise you with landmarks from across the globe, allowing you to traverse the world, piece by piece.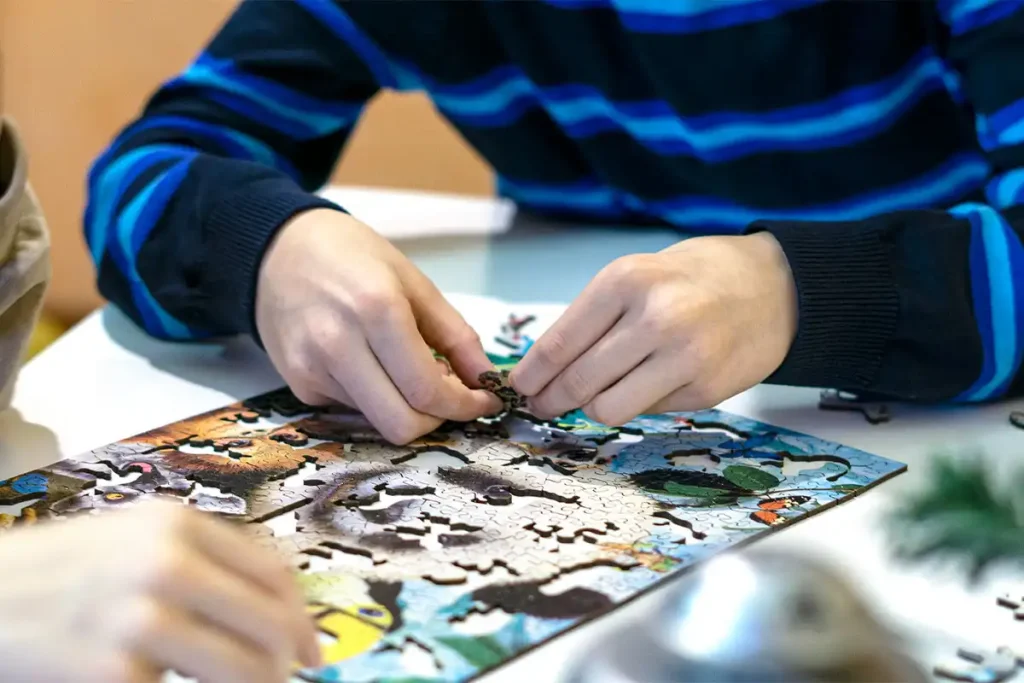 From Assembly to Artistry
Once your masterpiece is complete, it doesn't have to be boxed away. It's designed to be displayed, making it a perfect wall décor. Let your assembled artwork narrate tales of butterflies and dreams, adding charm to your living space.
Characteristics
Series/Article
EX 1010-0030-XL
Age
14 +
Number of elements.
1000 pcs
Number of whimsies
100 pcs
Assembled size
H: 20.43" (51,9 cm)
W: 14.76" (37,5 cm)
Packaging size
H: 7.87" (20 cm)
W: 6.57" (16,7 cm)
D: 6.57" (16,7 cm)
Packaging weight
1,34 lb (0,61 kg)
Puzzle thickness:
0.12″ (0,3 cm)
Assembly time
13h
Artist
Wooden.City
Type of Cut
Animal
Back side
Conclusion
The Butterfly Dreams 1000 is not just a pastime, but a harmonious blend of art, challenge, and storytelling. Through each piece, you not only assemble a picture but also create lasting memories. Dive in, piece together, and let the dance of the butterflies engulf your senses.