Embark on a journey into this Wooden Puzzle masterpiece and marvel at a butterfly with gracefully painted wings, awash with a spectrum of colors. This butterfly-shaped assembly is not just an ordinary feat; it's a vivid tableau of nature's elegance and brilliance.
Unique in Every Way
Every piece of Royal Wings 250 tells a story. With distinct forms and no two pieces alike, you're in for a captivating experience. Depending on the theme, some pieces reveal larger narratives, such as figures of animals or iconic global landmarks, making your assembly journey an exploration filled with wonder.
An Unforgettable Gift
Seeking a memorable present? The Royal Wings 250, with its intricate butterfly depiction, is not only a visual delight but also promises hours of shared joy. Suitable for both adults and children above ten, it offers an engaging challenge, perfect for creating lasting bonds.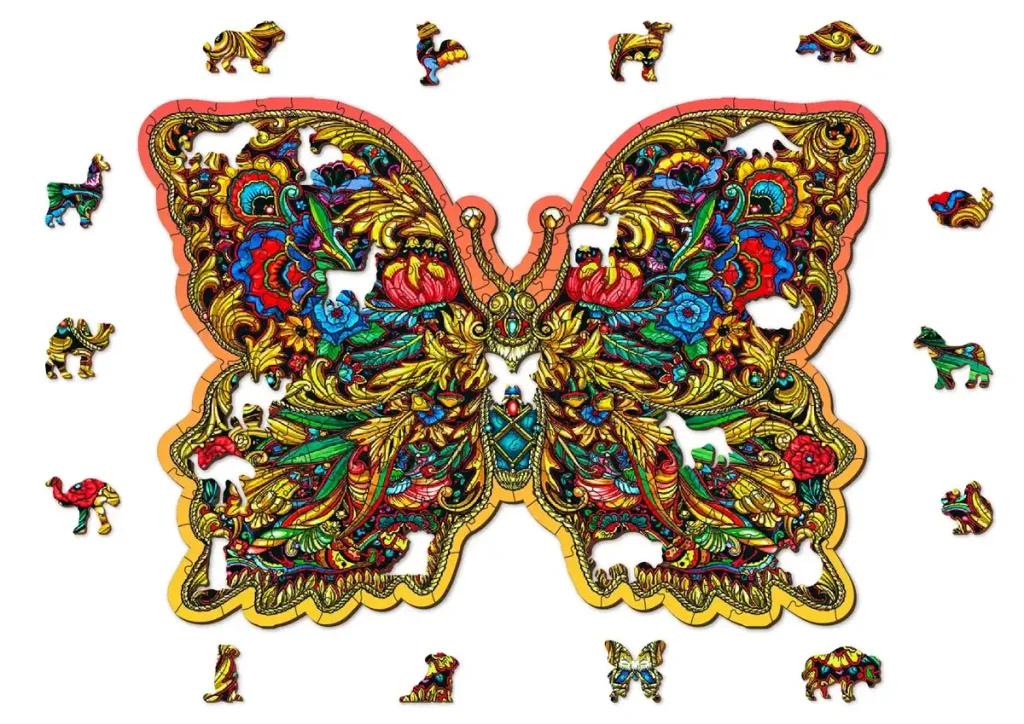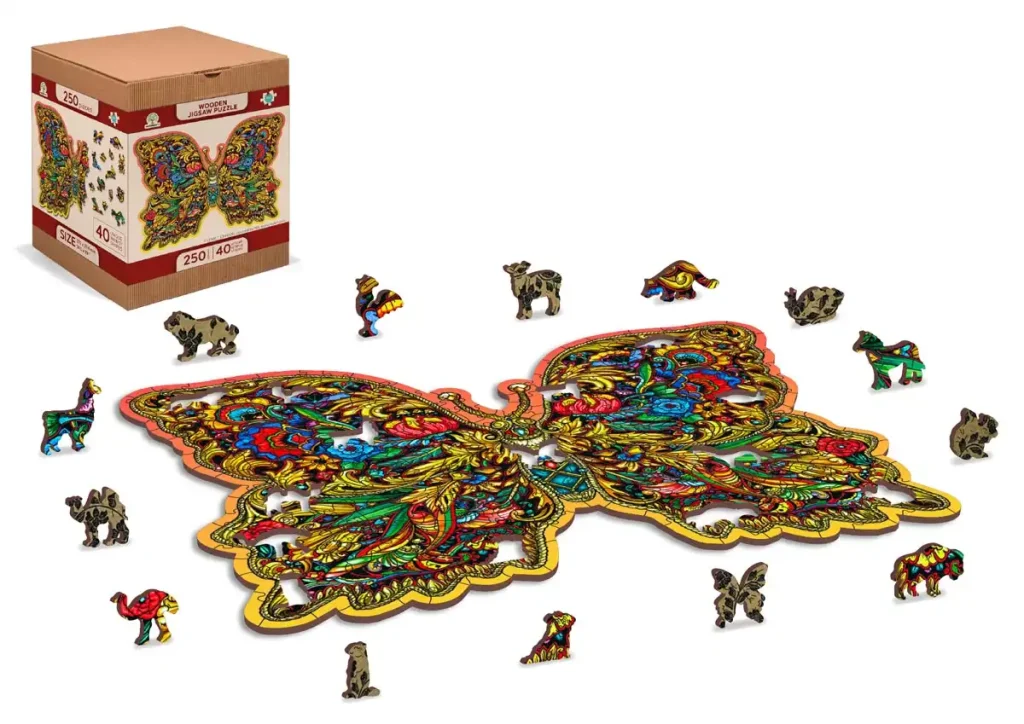 Double the Intrigue
This assembly isn't just a single-layered experience. Each piece flaunts an ornate pattern on its reverse, providing assistance in the assembly process and introducing another layer of fascination.
From Creation to Artistic Display
Once pieced together, Royal Wings 250 doesn't confine itself to a box. Instead, it evolves into a display-worthy piece of art, representing its inherent elegance and the cherished memories it embodies.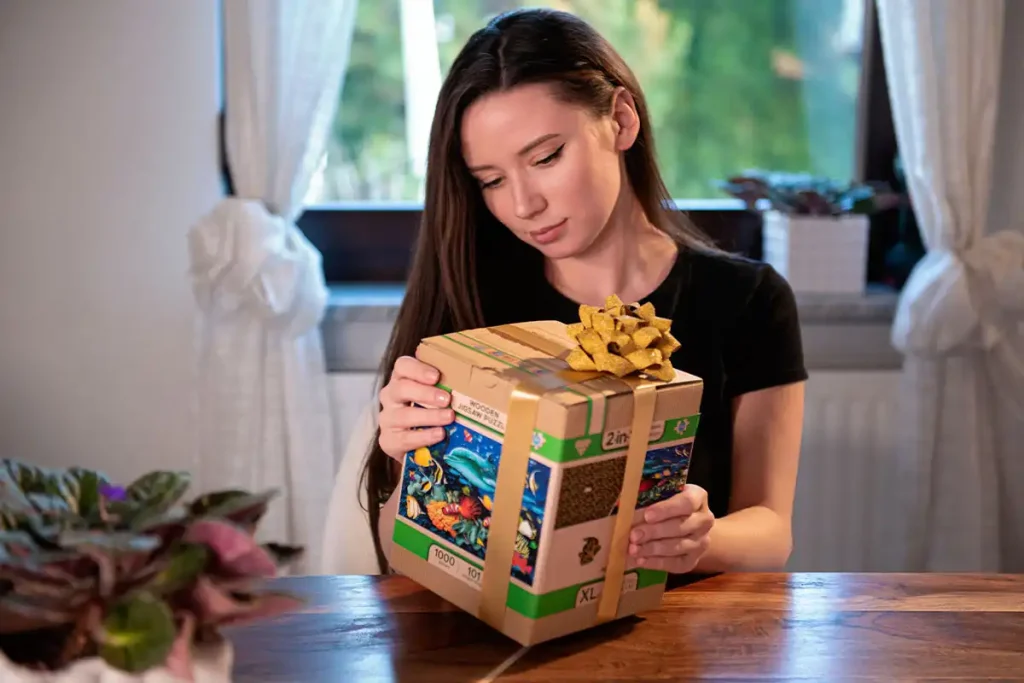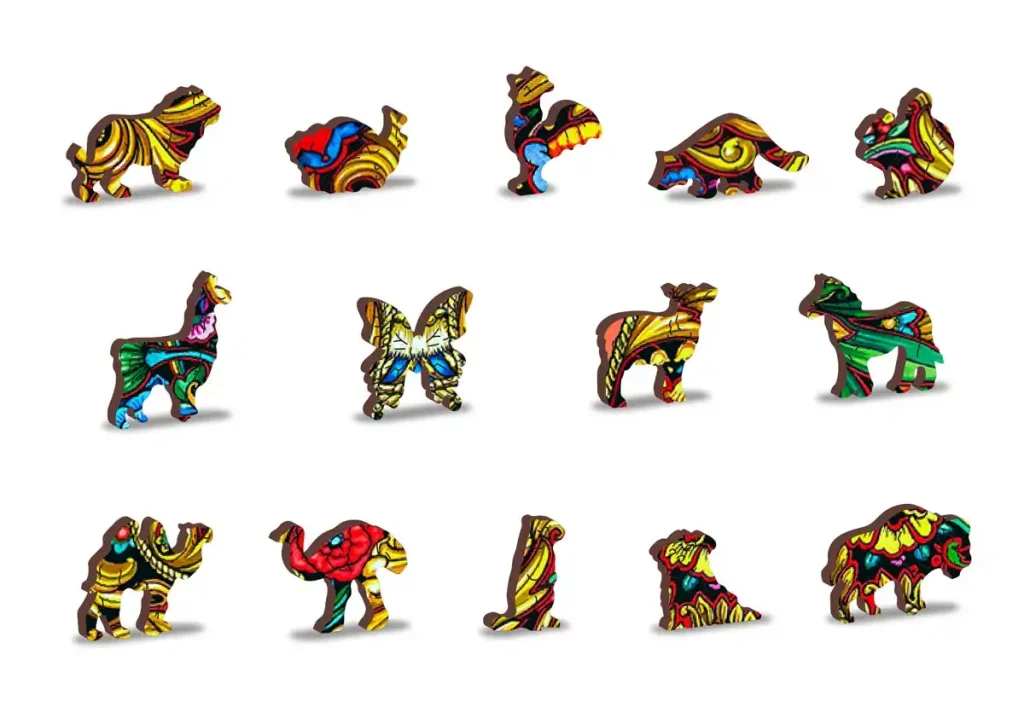 A Family Bonding Experience
Piecing together the Royal Wings 250 goes beyond just connecting parts. It's about creating narratives, indulging in laughter, and crafting memories that will be reminisced for years to come.
Thematic Adventures
Every Royal Wings 250 carries a tale within. Be it wildlife or global journeys, you'll find pieces mirroring these themes, ensuring each assembly experience is uniquely enchanting.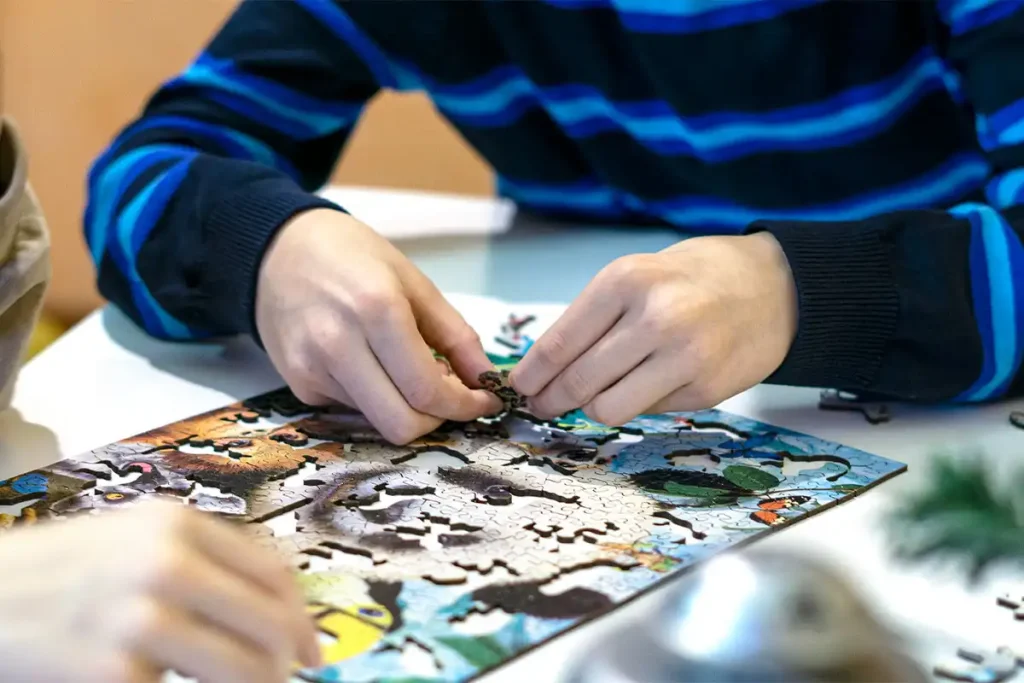 Characteristics
Series/Article
HE 0151-L
Age
10+
Number of elements
250pcs
Number of whimsies
40pcs
Assembled size
H: 14.76" ( 37,5cm)
W: 10" ( 25,4cm)
Packaging size
H: 5.98" (15,2 cm)
W: 4.92" (12,5 cm)
D: 4.92" (12,5 cm)
Packaging weight
0,89 lb (0,405 kg)
Puzzle thickness
0.12″ (0,3 cm)
Assembly time
3h
Artist
Lewis T Johnson
Type of Cut
Animal
Back side
In conclusion
Royal Wings 250 is not merely a pastime. It's an adventure, a collective experience, and a celebration of tales waiting to be unraveled. Every piece is a commitment to discovery and wonder, creating a treasured experience for families to relish together.