Discovering The Wooden Puzzle World
Experience this unique wooden puzzle as you delve into a heartwarming scene of a florist's shop. A young woman meticulously arranges a bouquet of roses for a gentleman, while on the floor, a sleepy cat luxuriates in the quiet ambiance. Nearby, another lady tends to the plants, ensuring their vibrant health. The hues of the scene are breathtaking, capturing the essence of retro nostalgia, children's wonder, and the gentle charm of flowers.
Thematic Intricacy
Each product, including "The Florist's 500", boasts its own thematic cuts. Animal-themed sets might surprise you with specially crafted pieces resembling various creatures. Similarly, travel-inspired sets could contain pieces shaped like iconic landmarks, making the assembly process even more enchanting.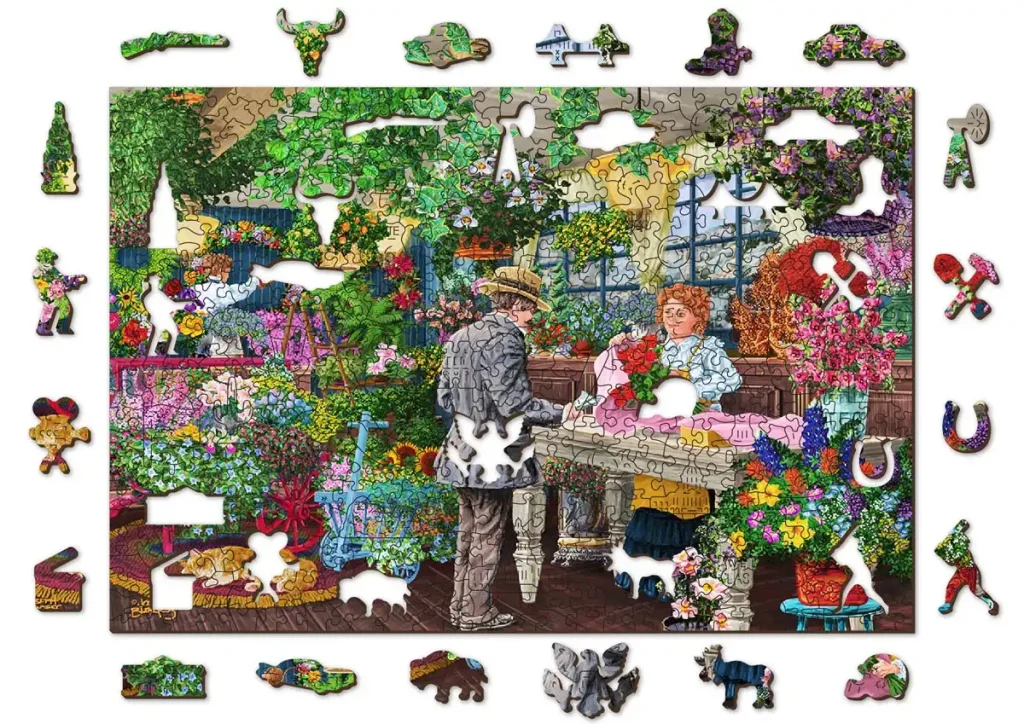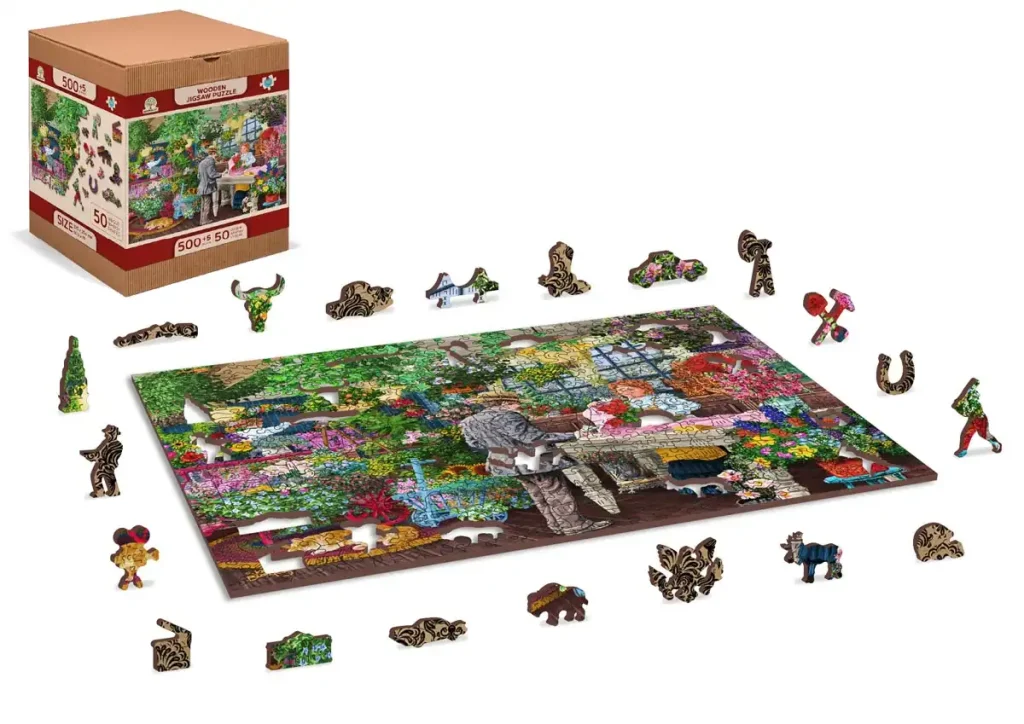 A Two-Sided Journey
The fun doesn't just end on the front side. Each piece is dual-sided, adorned with a unique pattern on the reverse, designed to assist and add a twist to the assembly process. This additional touch ensures an engaging experience, offering hints and challenges as you piece together the narrative.
The Perfect Gift
Searching for an endearing gift for a loved one? This portrayal of a quaint floral shop, interwoven with stories of love, feline antics, and nature's beauty, is an ideal present for both adults and children aged 10 and above. It's not just a pastime, but a shared experience waiting to unfold.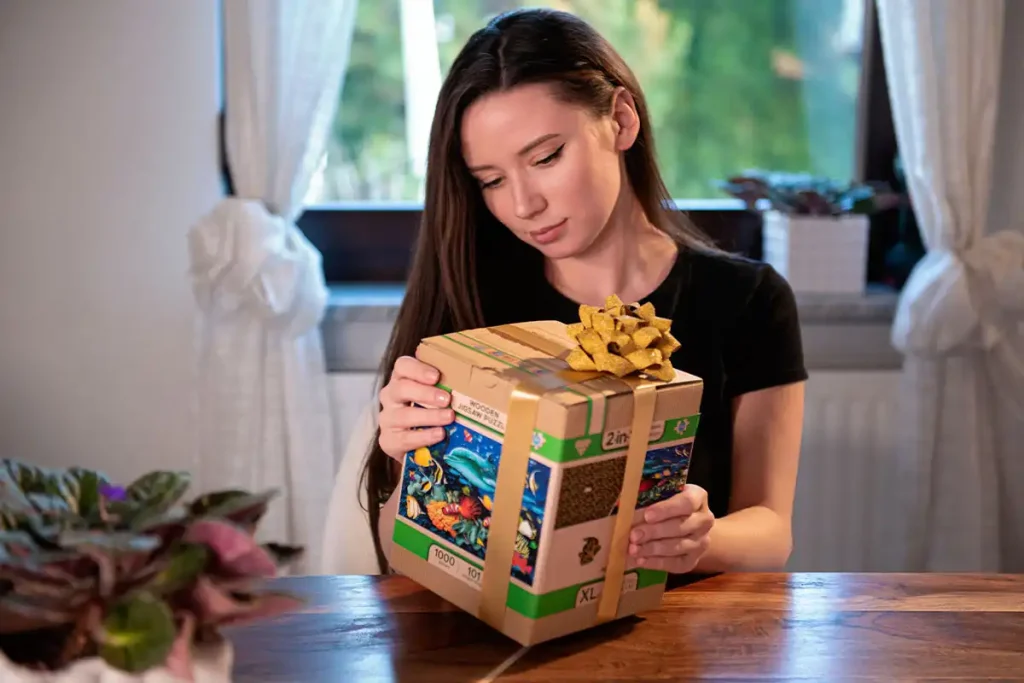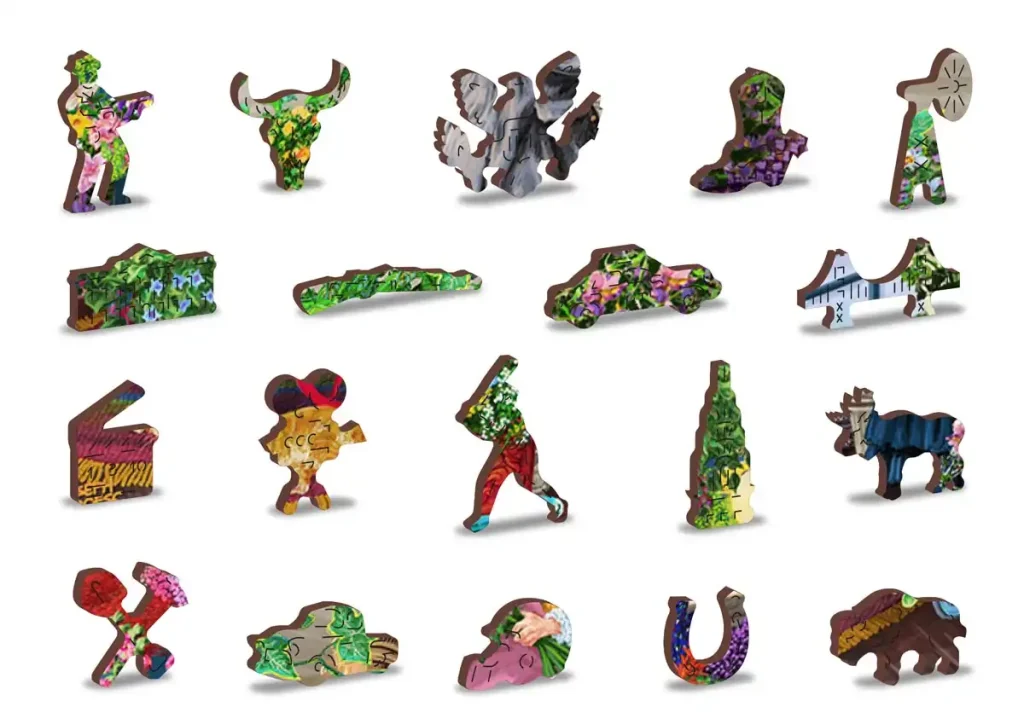 An Artistic Decor
Beyond the joy of assembly, "The Florist's 500" stands as an artistic masterpiece that could grace any wall. Its rich colors and intricate details make it not only a fun activity but also a decorative piece, capturing a moment of serenity, love, and everyday beauty.
Quality Family Time
The process of assembling this beautiful imagery offers a golden opportunity for families to bond. It becomes more than just connecting pieces; it's about building memories, sharing stories, and celebrating collaborative achievements.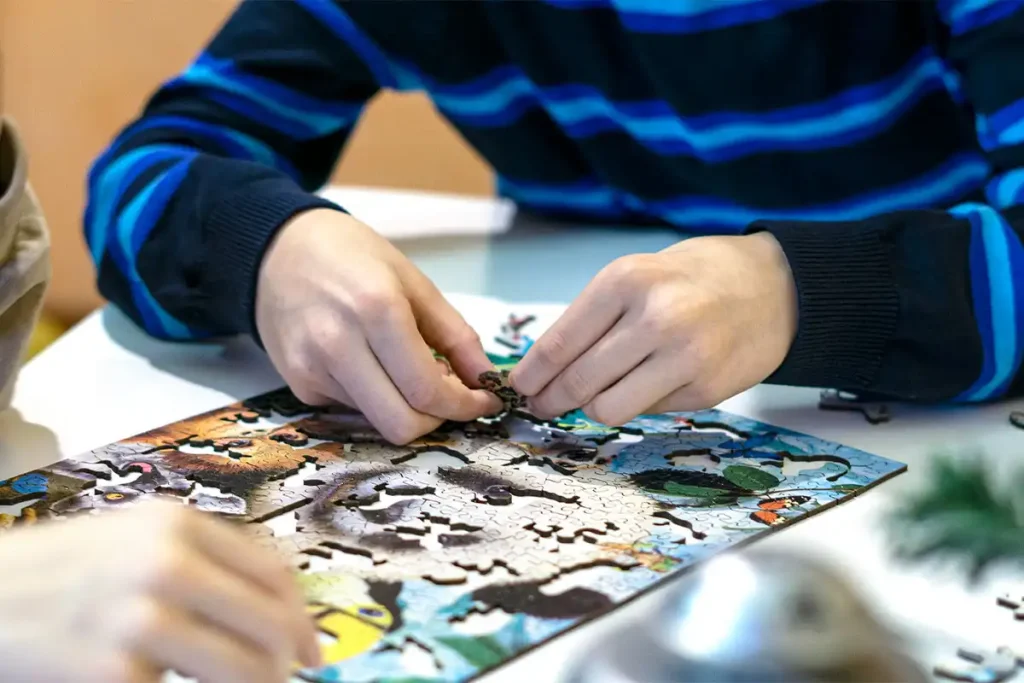 Characteristics
Series/Article
US 505-0042-L
Age
10+
Number of elements
500 pcs
Number of whimsies
40 pcs
Assembled size
H: 14,76"(37,5 cm)
W: 10" (25,4 cm)
Packaging size
H: 5,98" (15,2 cm)
W: 4,92" (12,5 cm)
D: 4,92" (12,5 cm)
Packaging weight
0,66 lb (0,3 kg)
Puzzle thickness
0.12″ (0,3 cm)
Assembly time
6 h
Artist
Joseph Burgess
Type of Cut
USA
Back side
In conclusion
"The Florist's 500" is more than just a pastime. It's an adventure into a tale of love, care, and nature, capturing the essence of the simple joys of life. Whether you're gifting, decorating, or seeking quality family time, this creation is sure to provide an unmatched experience.