Wooden Puzzle
Our Victorian Mansion 1000 Wooden Puzzle is a masterpiece suitable for both adults and teenagers aged 14 and above. The vibrant colors of this puzzle are sure to captivate your imagination. What sets this puzzle apart are its uniquely shaped pieces, each crafted with precision. You'll find large, distinctive elements, including animals and landmarks, depending on the puzzle's theme, making the assembly process even more engaging.
Perfect Gift
This puzzle makes for an excellent gift choice, perfect for any occasion. Whether you're giving it to a puzzle enthusiast or someone who appreciates fine craftsmanship, it's sure to bring joy and satisfaction to the recipient.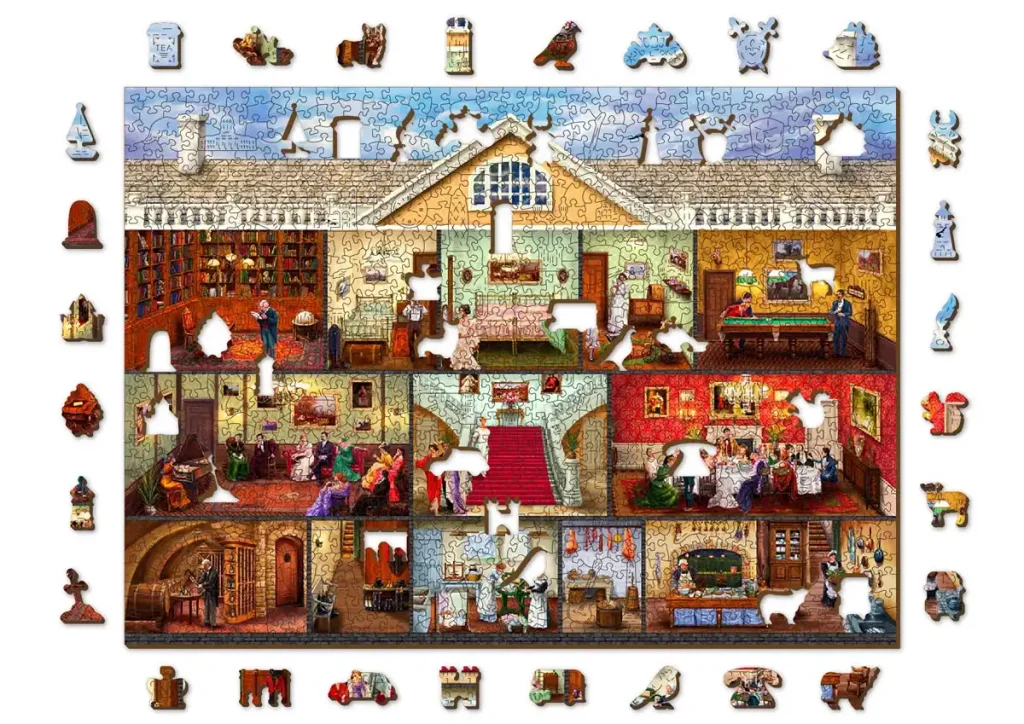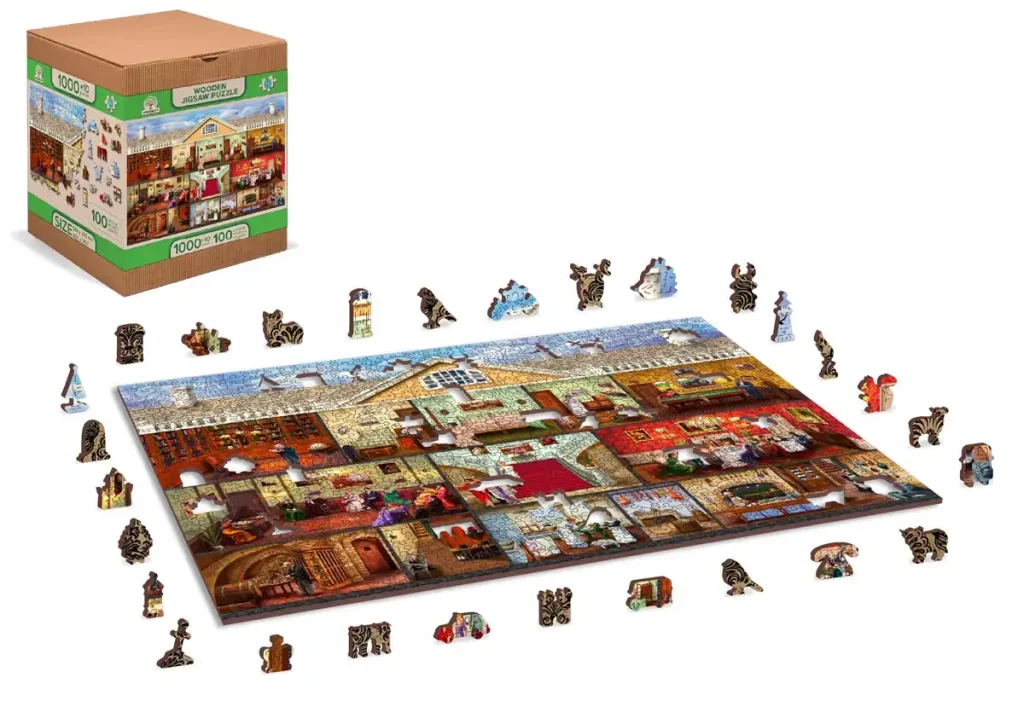 Stylish Decor
Once completed, the Victorian Mansion 1000 Wooden Puzzle doubles as a stylish decor piece. You can proudly display it on your wall, showcasing your accomplishment and adding a touch of sophistication to your living space.
Each puzzle features thematic cutouts
With puzzles depicting animals boasting unique animal-shaped pieces and travel-themed puzzles showcasing iconic landmarks from around the world. This adds an extra layer of intrigue to the assembly process.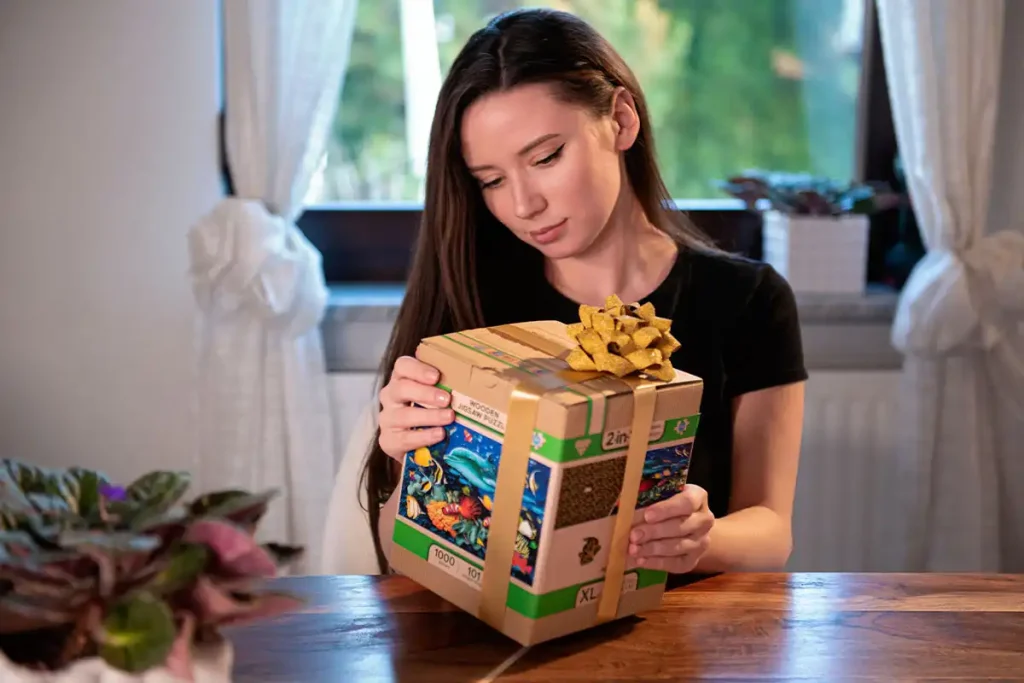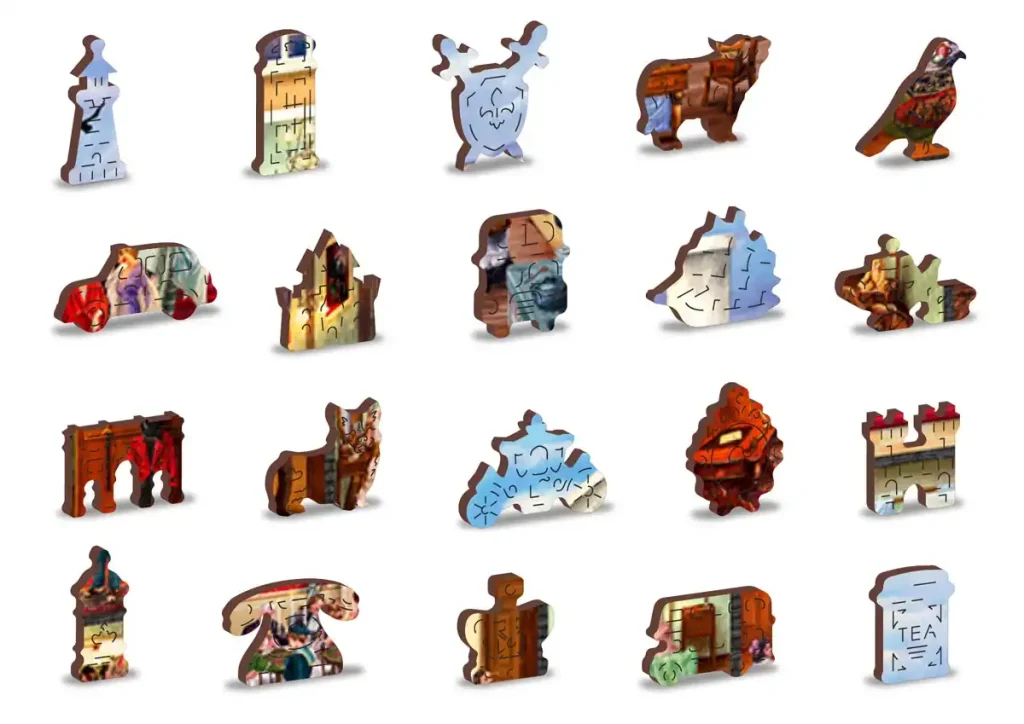 Don't forget that this puzzle is double-sided!
On the reverse side of each piece, you'll find a pattern that can assist you during assembly, ensuring an enjoyable and rewarding experience.
Characteristics
Series/Article
BR W 1010-0052-XL
Age
14 +
Number of elements
1000 pcs
Number of whimsies
100 pcs
Assembled size
H: 20.43" (51,9 cm)
W: 14.76" (37,5 cm)
Packaging size
H: 7.87" (20 cm)
W: 6.57" (16,7 cm)
D: 6.57" (16,7 cm)
Packaging weight
1,34 lb (0,61 kg)
Puzzle thickness
0.12″ (0,3 cm)
Assembly time
13h
Artist
Marcello Corti
Type of Cut
Travel
Back side
In conclusion
The Victorian Mansion 1000 Wooden Puzzle is not just a puzzle; it's a journey through time and a work of art. Its vibrant colors, intricate details, and thematic cutouts make it a must-have for puzzle enthusiasts and anyone seeking an engaging and visually stunning pastime.