The Artistry of the Wooden Puzzle
The Spring Cottage Wooden Puzzle captures a serene moment in time: a quaint house nestled beside a bounteous tree, blooming with vibrant spring flowers.
A Family Bonding Experience
Assembling this masterpiece is an excellent way to spend quality time with family. Working on each piece, you'll uncover the story of the Spring Cottage, creating memories that will last a lifetime.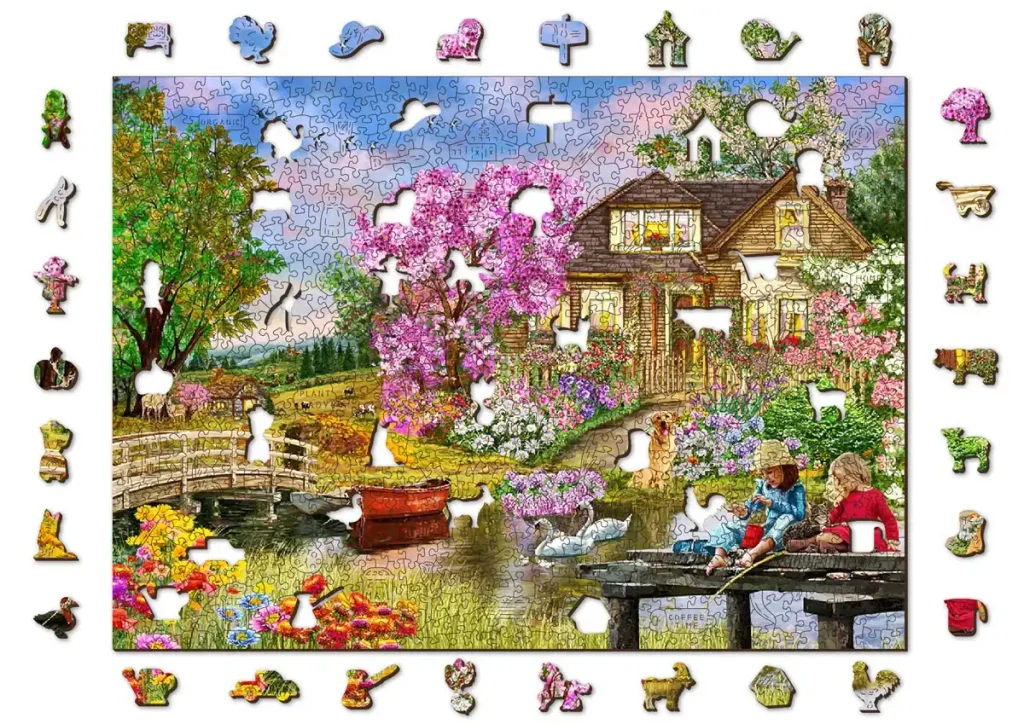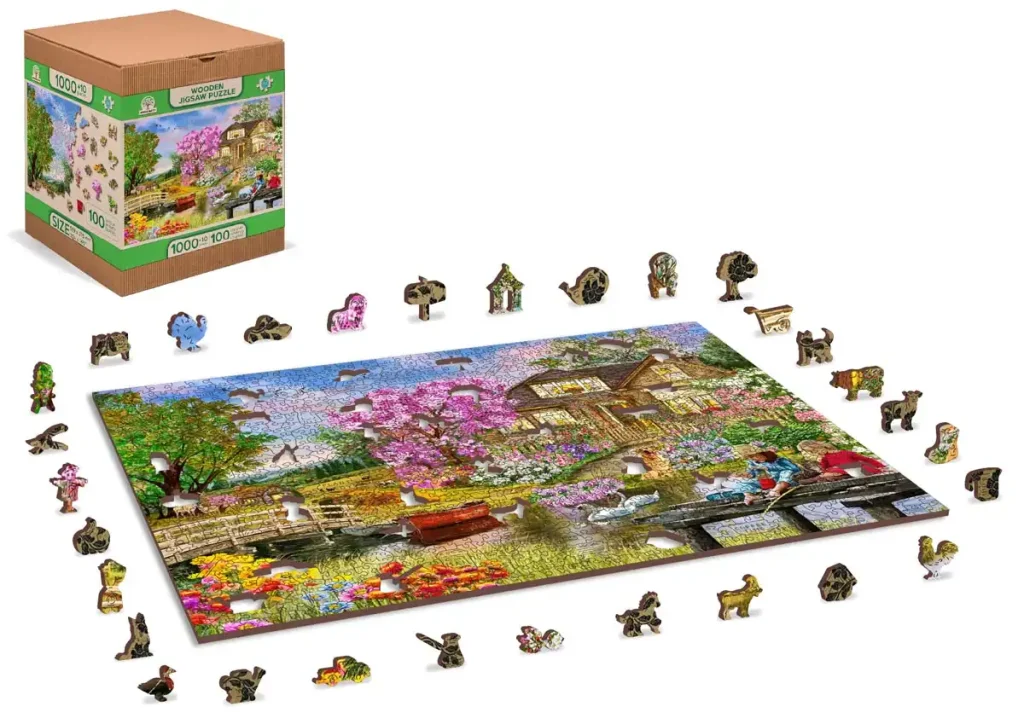 Unique in Every Way
Every piece of this jigsaw has its own distinctive shape, making the assembly process truly unique. Depending on the theme, be it animals or landmarks, you'll find large thematic elements intricately cut into the pieces, further enhancing the assembling adventure.
An Ideal Gift
Searching for a perfect gift? This piece stands out as an exquisite choice, blending challenge with beauty, suitable for both adults and those aged 14 and up.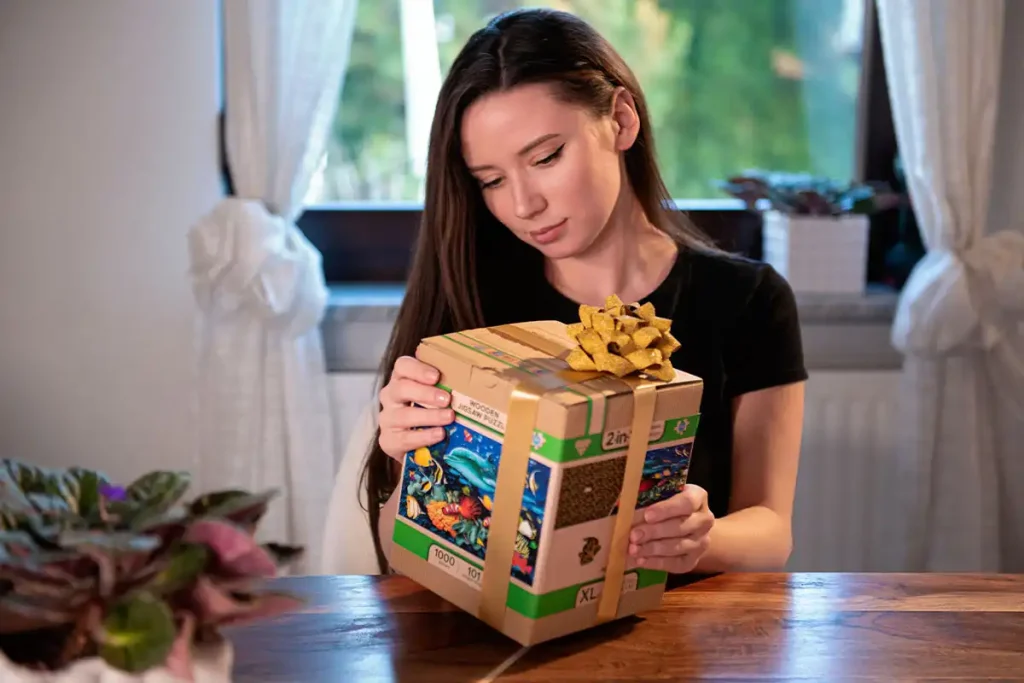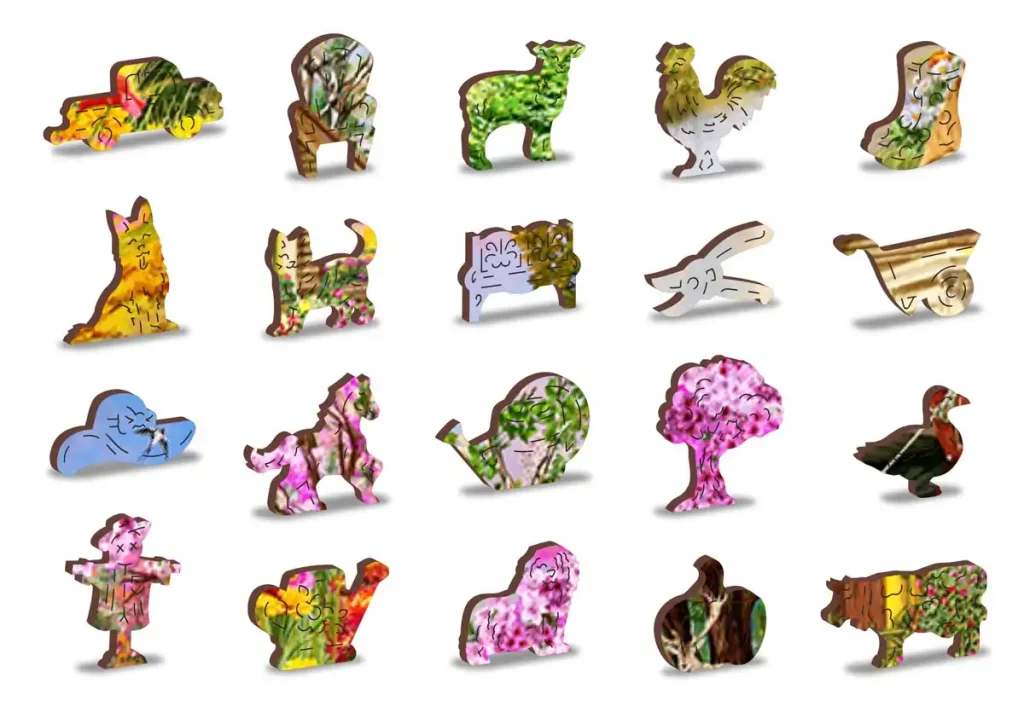 Two-sided Intricacy
To aid and intrigue the assembler, each piece features a pattern on the reverse side. This dual design provides guidance while simultaneously intensifying the challenge.
A Decorative Testament
Once completed, the Spring Cottage stands as a symbol of effort, patience, and accomplishment. It's more than just a pastime; it's a work of art, ready to adorn any wall, evoking tales of springtime magic.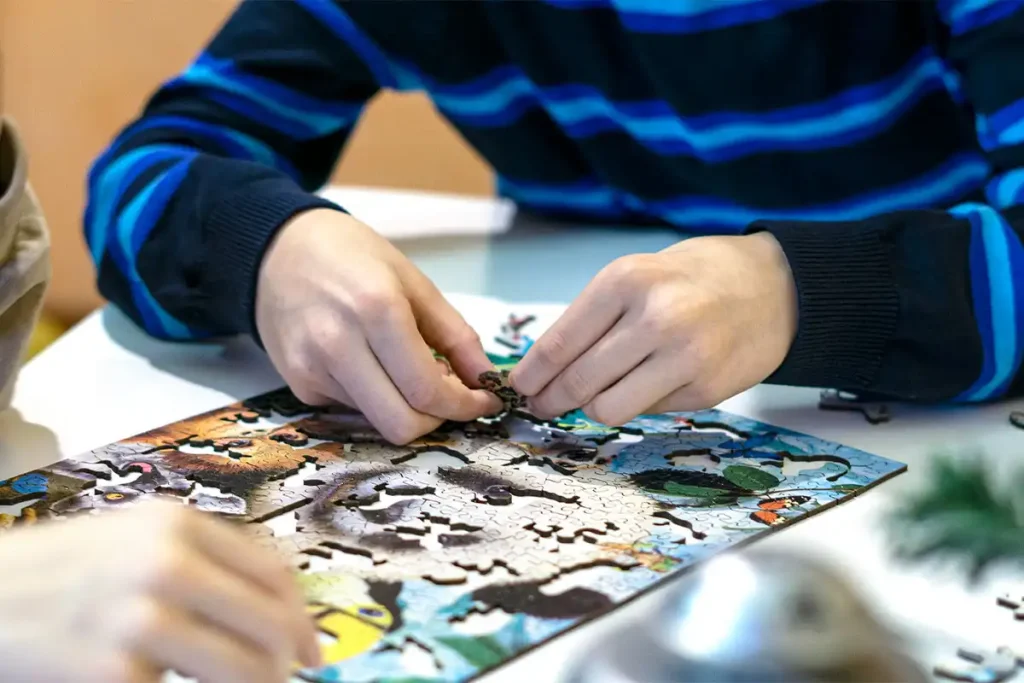 Characteristics
Series/Article
CS W 1010-0053-XL
Age
14 +
Number of elements
1000 pcs
Number of whimsies
100 pcs
Assembled size
H: 20.43" (51,9 cm)
W: 14.76" (37,5 cm)
Packaging size
H: 7.87" (20 cm)
W: 6.57" (16,7 cm)
D: 6.57" (16,7 cm)
Packaging weight
1,34 lb (0,61 kg)
Puzzle thickness
0.12″ (0,3 cm)
Assembly time
13h
Artist
Franco Zappa
Type of Cut
Countryside
Back side
In conclusion
We want to say that this creation promises not only an exciting activity, but also history, experience and a decorative masterpiece worthy of careful treatment. Embark on this journey, piece by piece, and discover the enchantment that awaits.