Dive into the Enigma of our Wooden Puzzle
Starting your Puzzle journey, you're greeted by the picturesque beauty of a fall forest, golden leaves cascading around a secluded cottage, inviting you into its warm embrace.
Rich Hues and Distinct Design
Lose yourself in the vibrant colors that capture the essence of autumn – the fiery reds, the golden yellows, and the soothing browns. Every piece in this set is a testament to unique craftsmanship. Not just mere pieces, but an ensemble of uniquely shaped components, each telling its own story.
Engaging Elements
To add a thrilling twist to your assembly experience, discover large, thematic pieces in the mix. From majestic wild creatures that call the woods their home to iconic landmarks, depending on the puzzle's theme, these elements are sure to add excitement to your endeavor.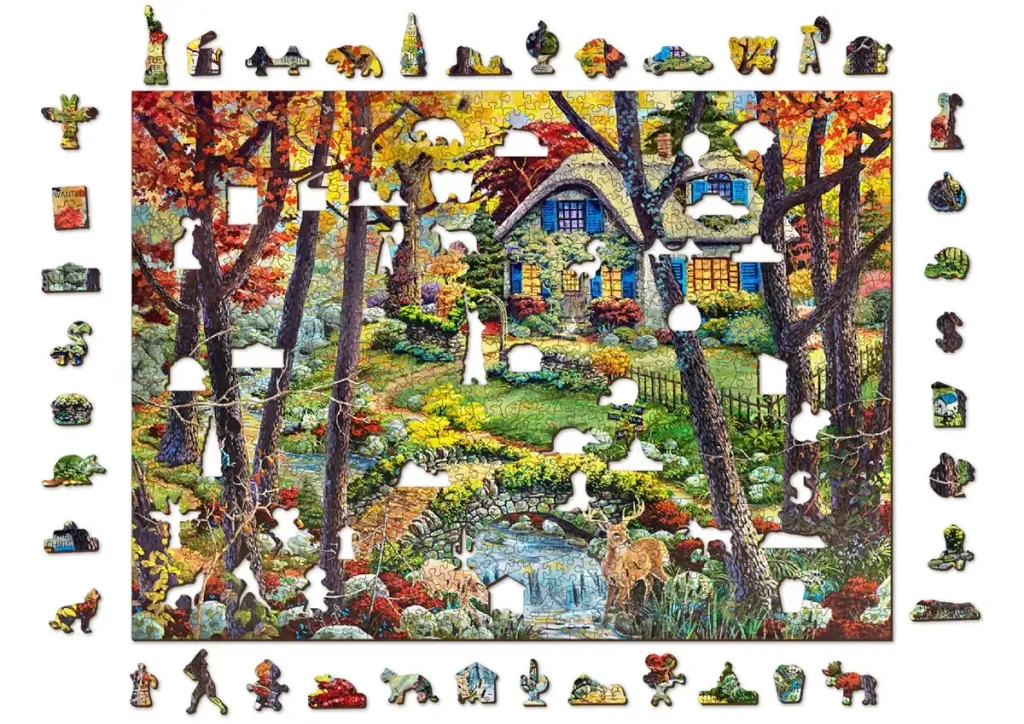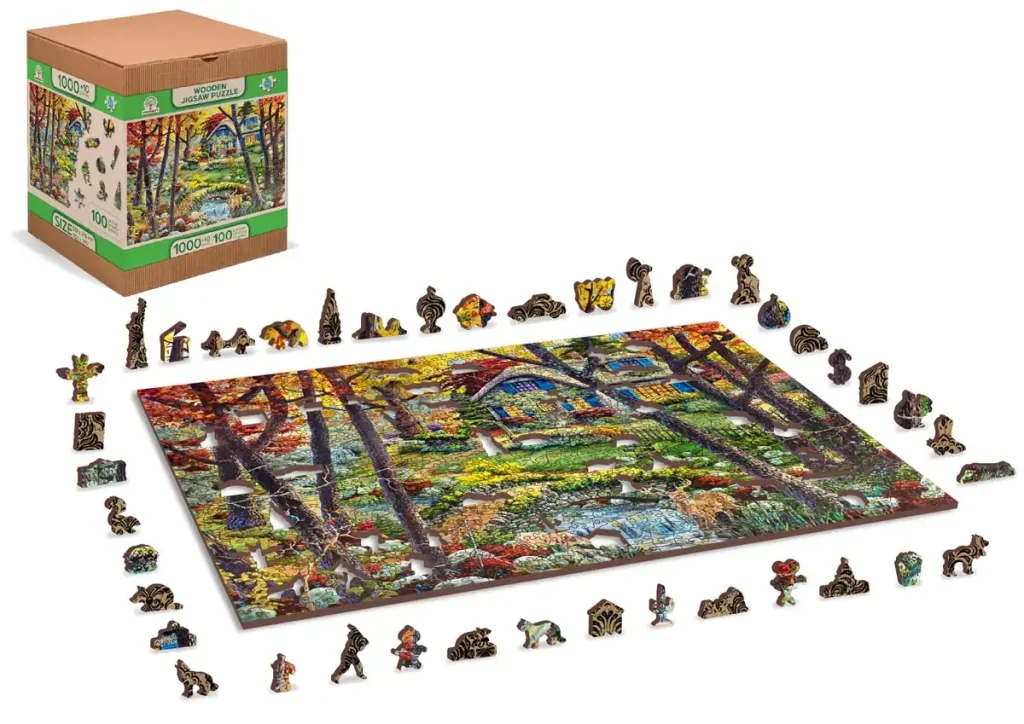 For All Above 14
This puzzle is designed keeping in mind the interests of both adults and young enthusiasts aged 14 and above. It's not just a challenge, but an experience, a trip through the mesmerizing woods.
More Than Just Fun
Every puzzle in our collection boasts of thematic precision. Whether delving into the wild with animal elements or traveling the world with iconic landmarks, each puzzle is its own universe.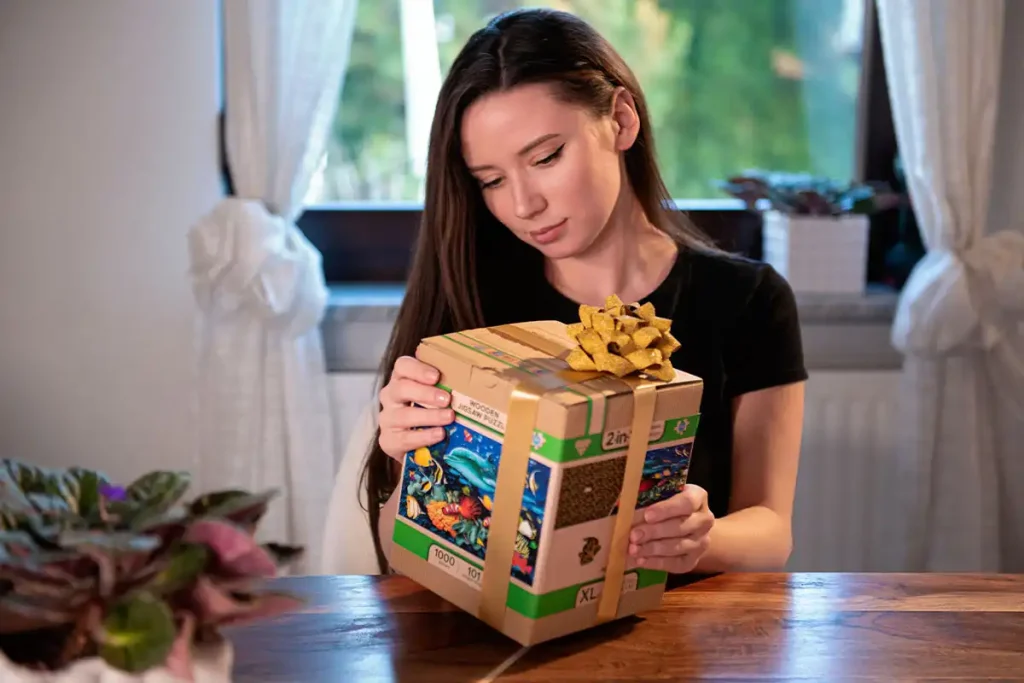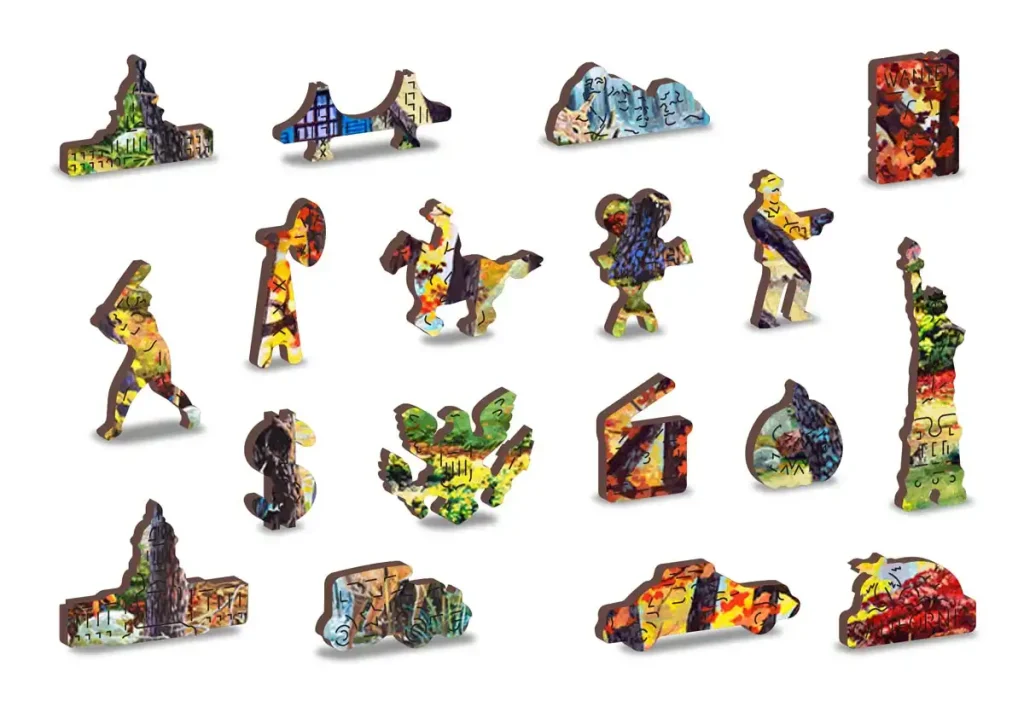 Double-Sided Delight
Enhancing the intrigue, each piece flaunts a pattern on its reverse side, acting as an aid and adding a layer of fun to the puzzle-solving journey.
From Gameplay to Wall Art
Once you've pieced together this beautiful scene, it doesn't just have to lie in a box. It can grace your walls, serving as a beautiful reminder of your journey through the woods and the tales spun around the cottage.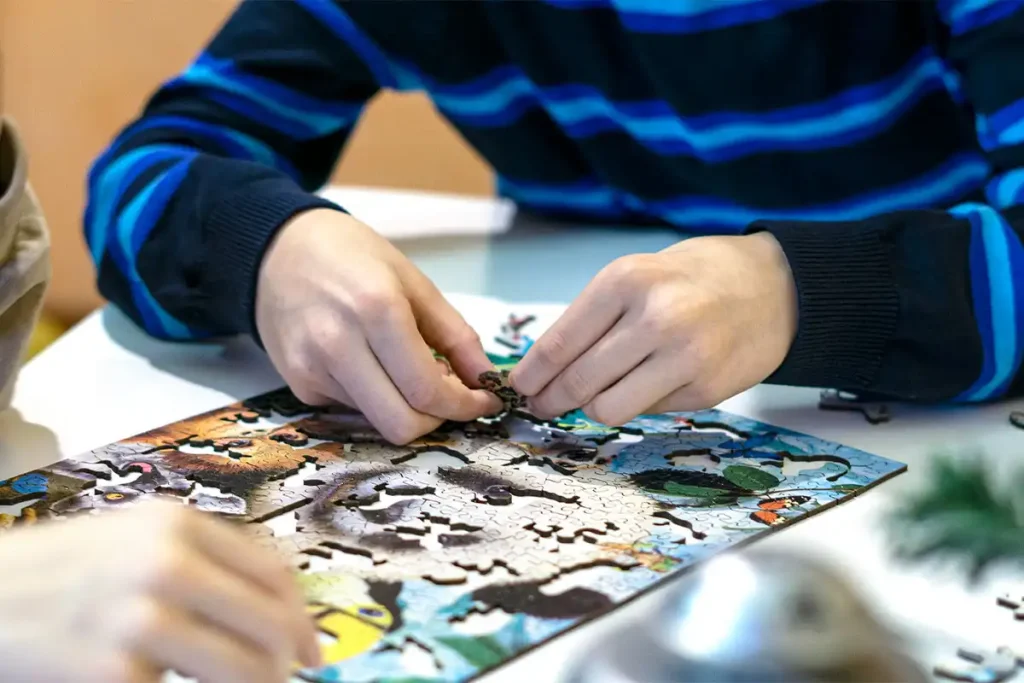 Characteristics
Series/Article
US 0040-XL
Age
14 +
Number of elements
1000 pcs
Number of whimsies
100 pcs
Assembled size
H: 20.43" (51,9 cm)
W: 14.76" (37,5 cm)
Packaging size
H: 7.87" (20 cm)
W: 6.57" (16,7 cm)
D: 6.57" (16,7 cm)
Packaging weight
1,34 lb (0,61 kg)
Puzzle thickness
0.12″ (0,3 cm)
Assembly time
13h
Artist
Joseph Burgess
Type of Cut
USA
Back side
Concluding
This puzzle is not merely a pastime but a passage to a picturesque realm. It's an excellent way to bond with family, making memories as the cottage in the woods comes alive. Its versatility promises endless hours of fun and an art piece to adorn your house.