Discover the Elegance of the Garden Five O'clock Wooden Puzzle
Embrace the challenge of this Wooden Puzzle that captures a picturesque home scene. Amidst the lush flora, a delightful tableau unfolds, showcasing a house, an inviting table, a mesmerizing fountain, all surrounded by blooming flowers and towering trees
Unique Elements Await
Revel in the delight of unearthing the distinct shapes of each piece. No two are alike, making your assembly journey even more thrilling. Moreover, some of these unique pieces are cleverly crafted in the shapes of animals or landmarks, based on the theme. With every piece you fit, a story comes alive, making the assembly process even more captivating.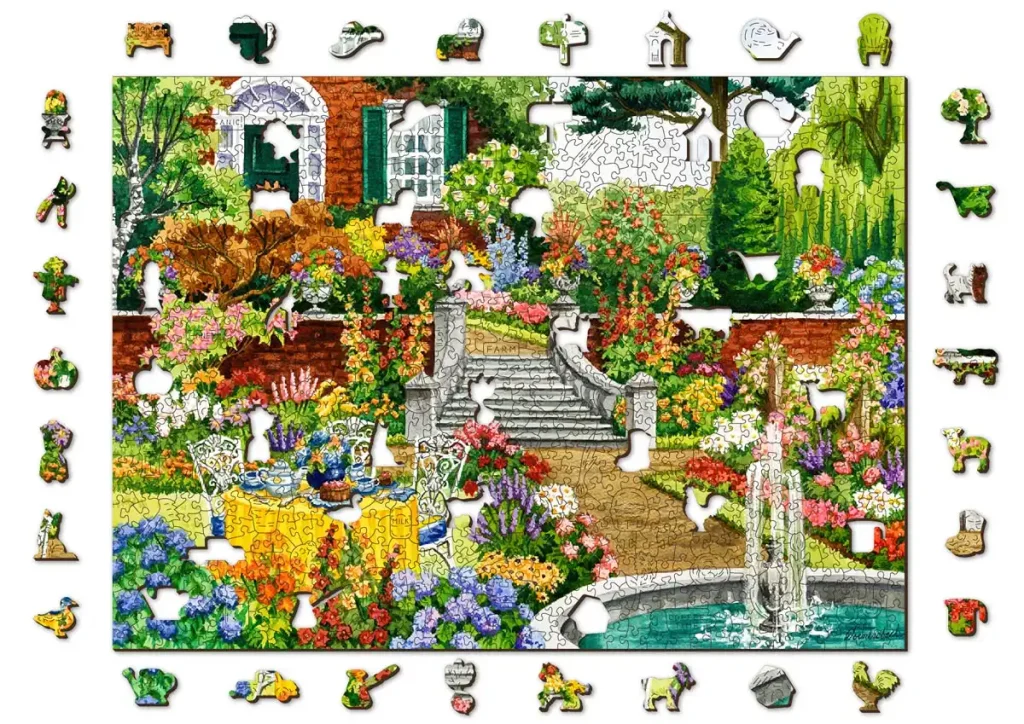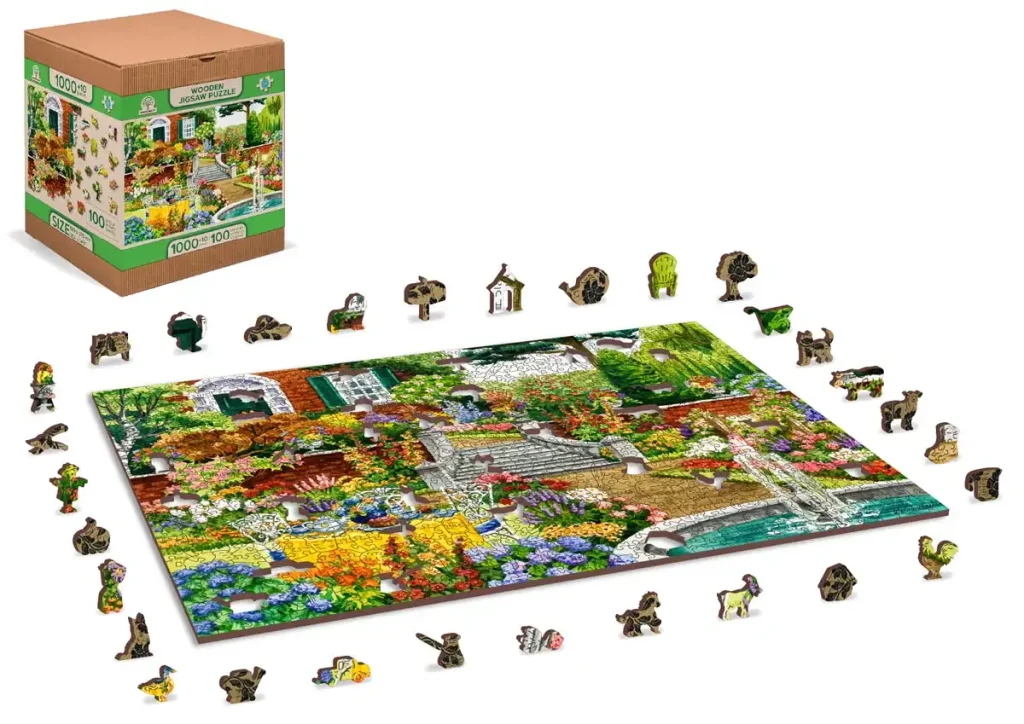 The Ideal Present
Searching for a gift that stands out? This offering is an impeccable choice. Suitable for adults and kids above 14 years, it promises hours of collective family fun. Whether for a birthday, anniversary, or any special occasion, it's bound to be cherished.
More Than Just A Visual Treat
The charm of the completed picture extends beyond mere accomplishment. With its vibrant hues and intricate details, it can easily transform into a striking wall piece, enhancing the aesthetics of any room.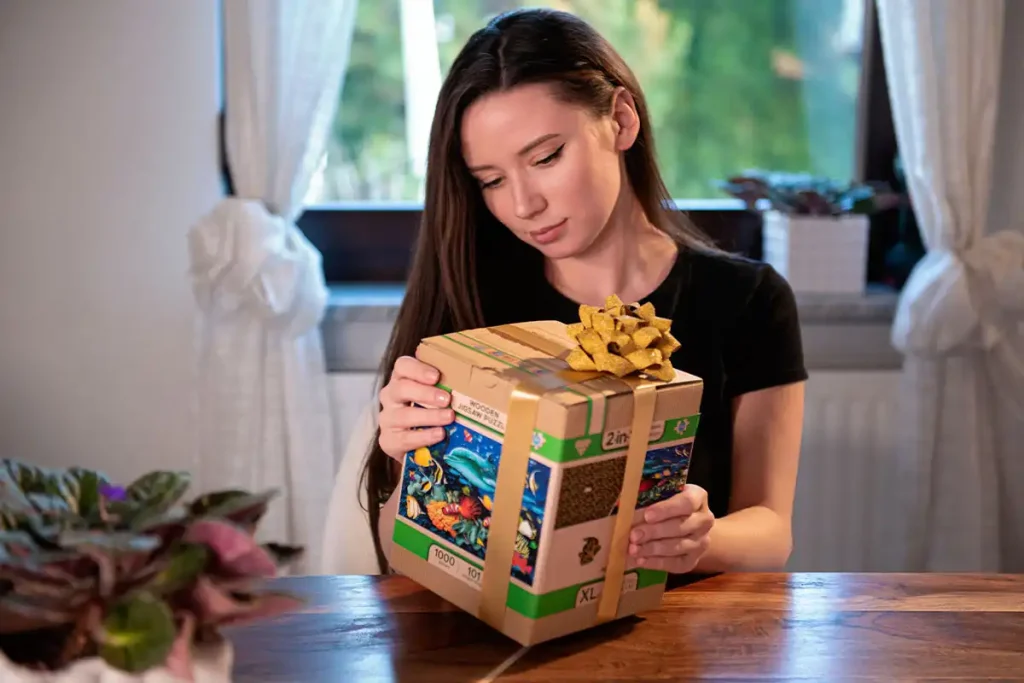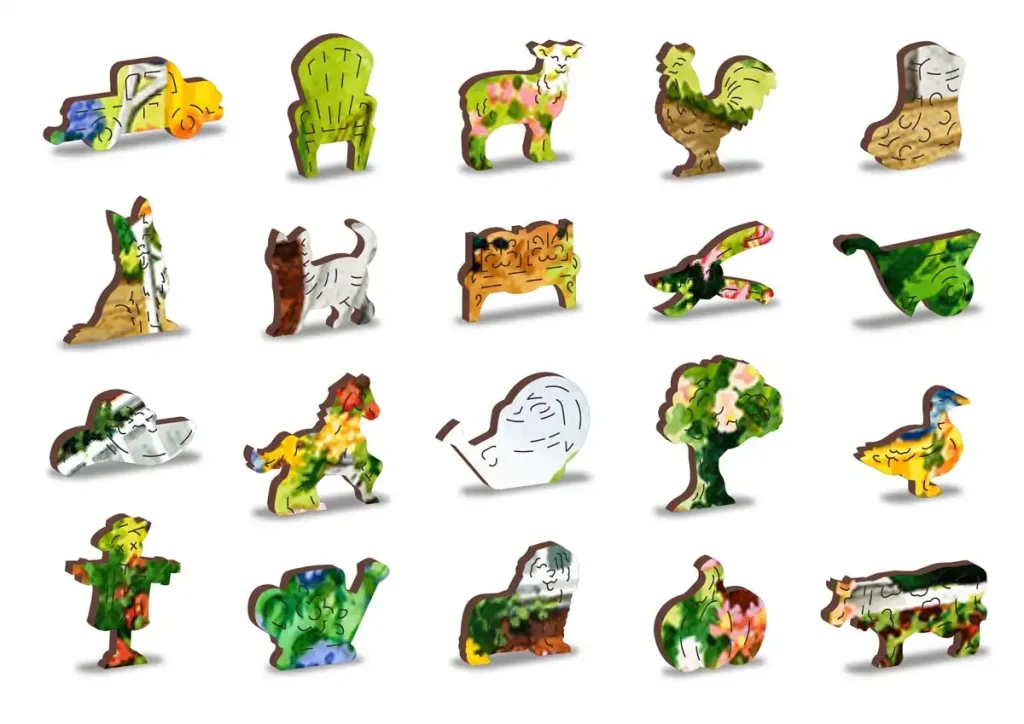 A Two-sided Wonder
Turn over any piece, and you'll discover a unique pattern on the reverse side. These patterns can serve as clues, aiding in your assembly process, and adding an extra layer of excitement.
Crafting this artwork is not just about creating an image
It's about building memories. The thematic designs ensure that with animals, you get distinct animal-shaped elements, while travel-themed ones might have landmark elements. It's these little details that make it exceptional. What's more, assembling it is a splendid way to bond with loved ones, sharing tales, challenges, and joys.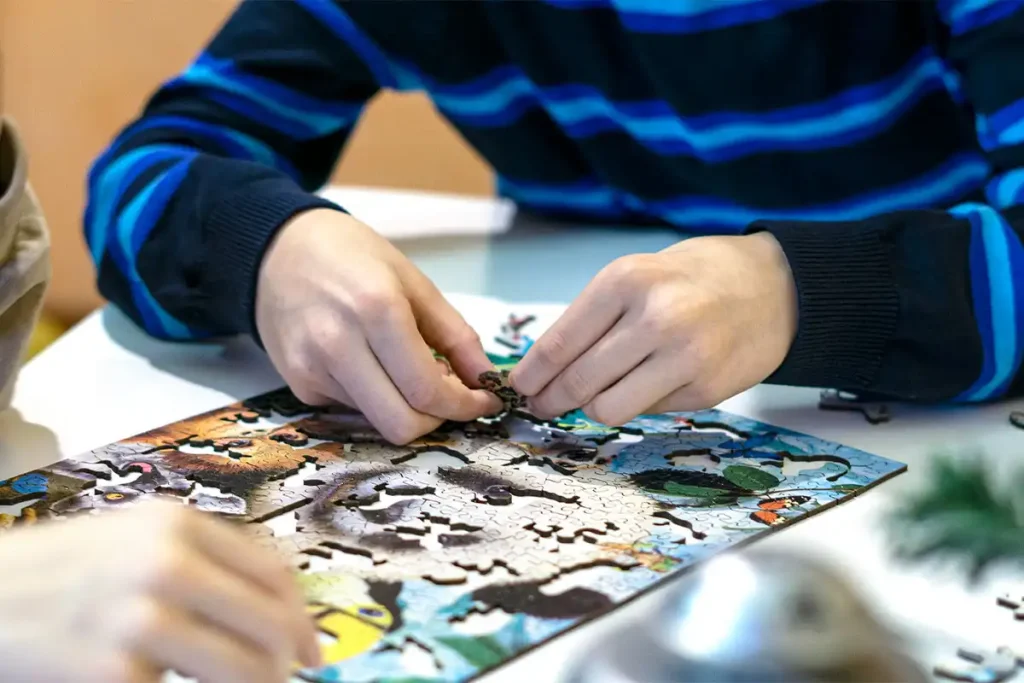 Characteristics
Series/Article
CS W 1010-0064-XL
Age
14 +
Number of elements
1000 pcs
Number of whimsies
100 pcs
Assembled size
H: 20.43" (51,9 cm)
W: 14.76" (37,5 cm)
Packaging size
H: 7.87" (20 cm)
W: 6.57" (16,7 cm)
D: 6.57" (16,7 cm)
Packaging weight
1,34 lb (0,61 kg)
Puzzle thickness
0.12″ (0,3 cm)
Assembly time
13h
Artist
Nancy Wernersbach
Type of Cut
Countryside
Back side
In conclusion
The "Garden Five O'clock" provides more than a mere pastime. It's an adventure, an artwork, and a tale of exploration. Dive in, and let the enchantment begin.