Unveiling the Elegance of the Wooden Puzzle Artistry
This masterpiece not only presents a magnificent portrayal of nature's gentle giant but also emphasizes the luminous beauty of a nocturnal moon.
A Display of Brilliance
The real charm is in the radiant hues that bring the night scene to life, with each color telling its own part of the tale.
Distinctiveness in Every Piece
Every fragment of this creation is singular in design, ensuring a perfect fit. Embellished with large thematic elements – from wildlife to landmarks – each puzzle crafted offers a distinctive assembly adventure.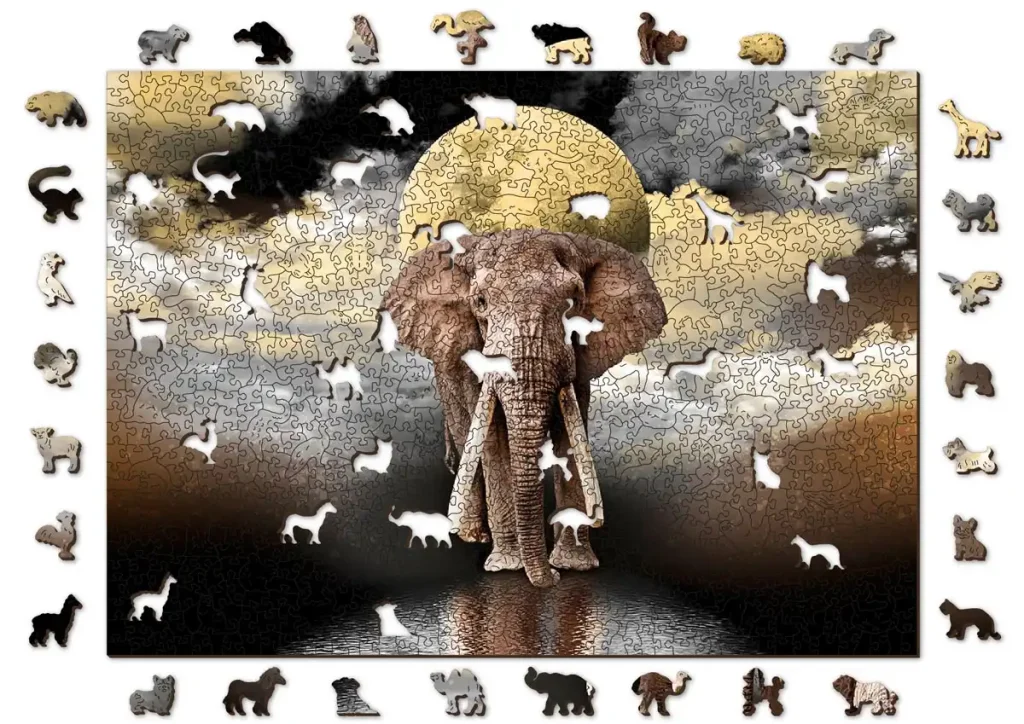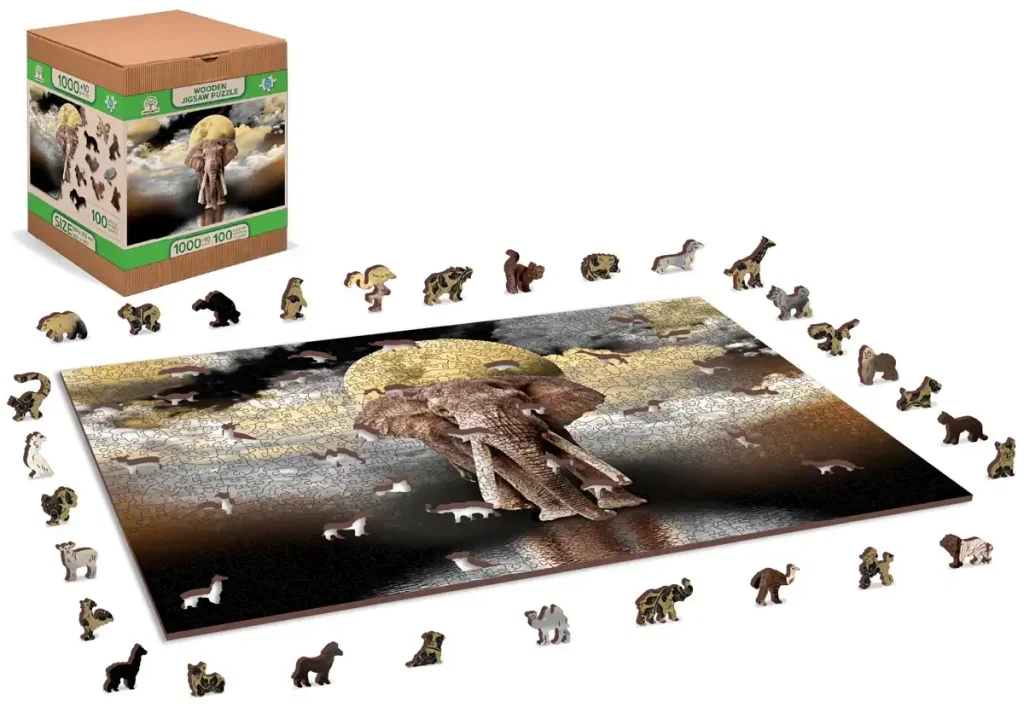 Building Memories Together
Engaging with this artistic creation is an exquisite way to connect with loved ones. It's a journey of collaboration, joy, and shared moments of accomplishment.
The Perfect Gift Choice
In search of a gift that blends aesthetics with challenge? Look no further. This handcrafted work ensures hours of delightful engagement, culminating in a feeling of achievement.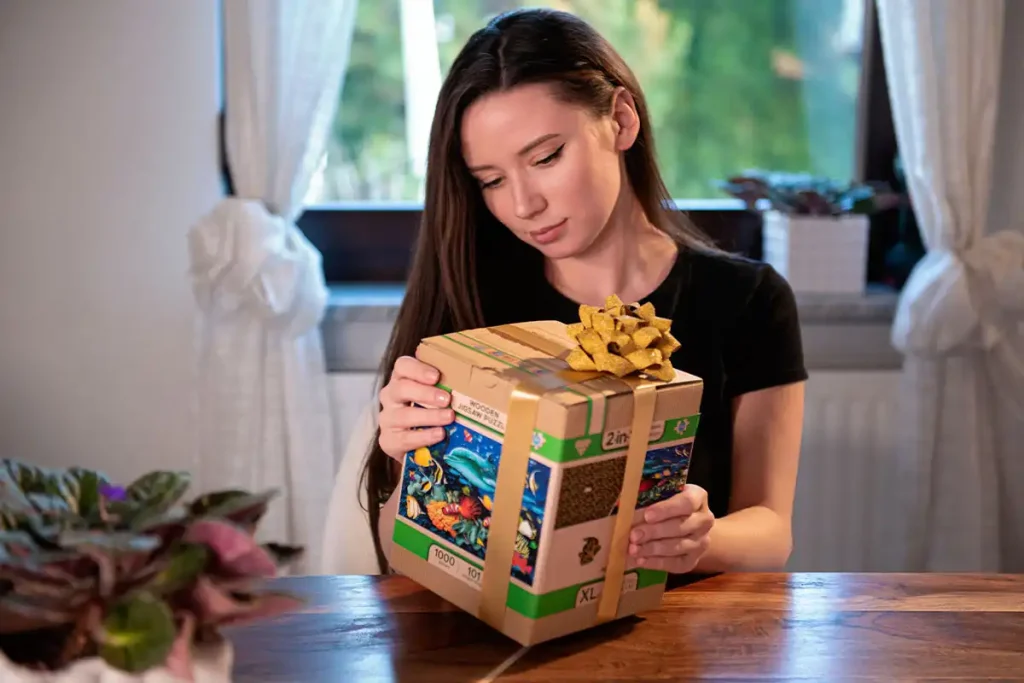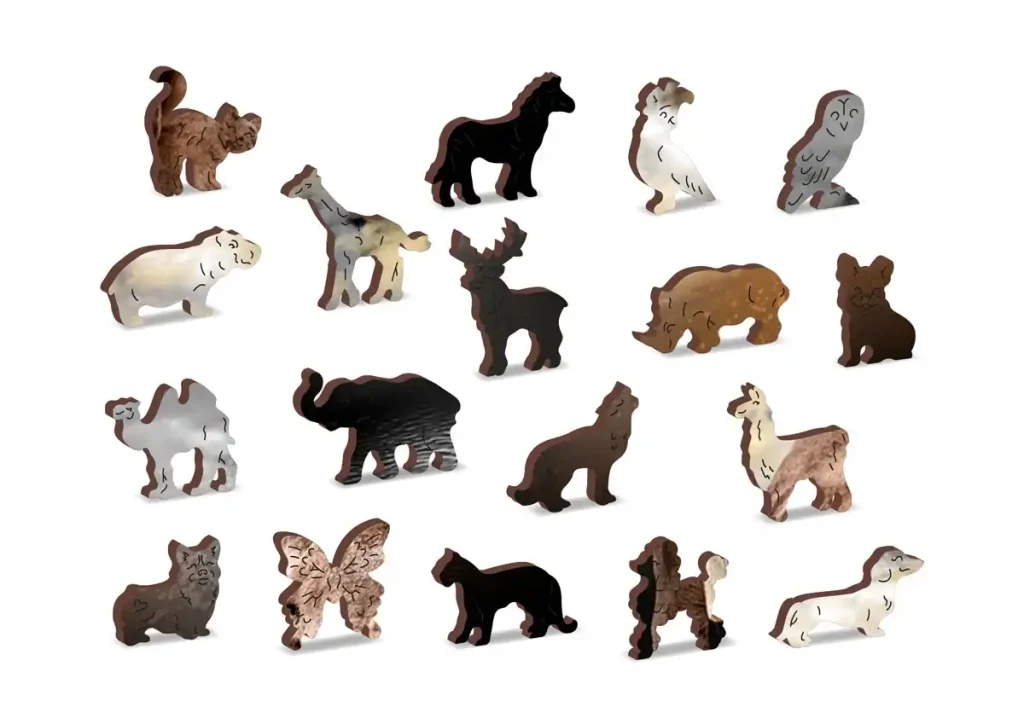 Two-sided Complexity
For enthusiasts seeking an extra layer of intricacy, each piece is patterned on the reverse, offering both guidance and added challenge during assembly.
More Than Just Entertainment
Once pieced together, the Elephant Dreams 1000 stands as a testament to your effort, transforming into a decorative piece that adds character to any space.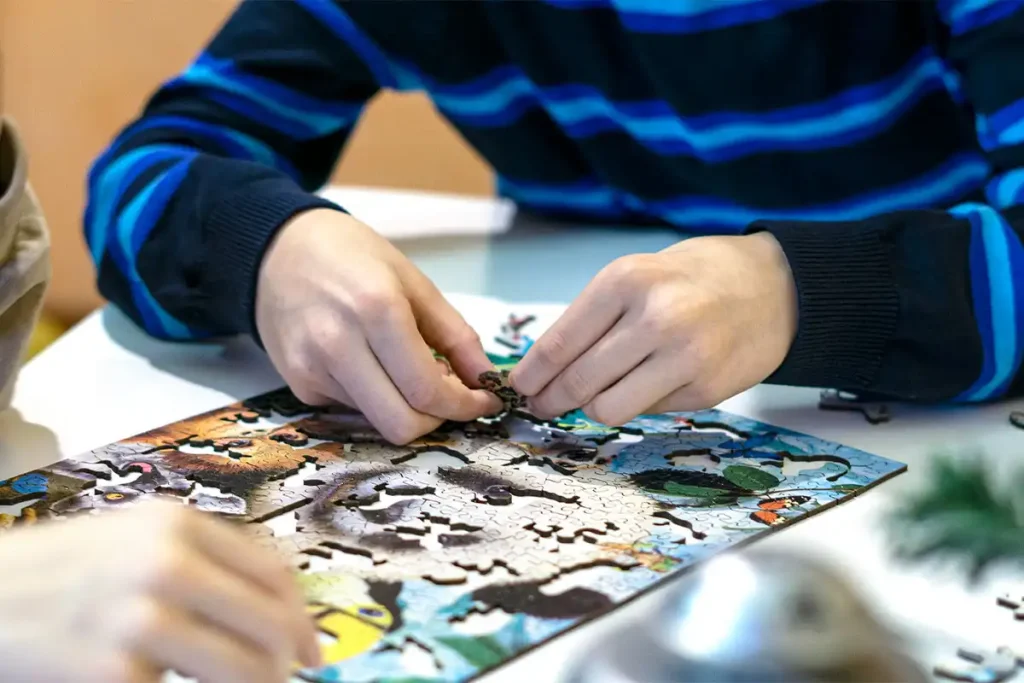 European Craftsmanship
This European masterpiece is unmatched in precision, quality and detail.
Characteristics
Series/Article
EX 1010-0034-XL
Age
14 +
Number of elements
1000 pcs
Number of whimsies
100 pcs
Assembled size
H: 20.43" (51,9 cm)
W: 14.76" (37,5 cm)
Packaging size
H: 7.87" (20 cm)
W: 6.57" (16,7 cm)
D: 6.57" (16,7 cm)
Packaging weight
1,34 lb (0,61 kg)
Puzzle thickness
0.12″ (0,3 cm)
Assembly time
13h
Artist
Wooden.city
Type of Cut
Animal
Back side
In closing
This is not merely a collection of interlocking pieces. It signifies a voyage, an experience, and a narrative waiting to unfold. Tailored for enthusiasts above 14 and adults, it delivers not just an immersive activity but a timeless piece of art that could gracefully adorn your interiors, echoing tales of the majestic elephant and the mystic moon.