Dive into the Art of the Wooden Puzzle Experience
Holding this exquisite piece, you're not just grasping a simple assembly challenge but stepping into a world of intricate artistry. Witness the depiction of a vibrant elephant, painted with captivating Indian motifs and floral designs, revealing a beautiful fusion of cultural craftsmanship.
Every Side Tells a Story
What makes this piece unique is its duality. Beyond the mesmerizing front lies a distinctive pattern on its reverse, providing guidance during your assembly journey.
For All Ages
Intended for adults and young minds above 10, the Magic Elephant 250 is not just a challenge but an opportunity. Engage in collaborative assembly, cherishing moments and creating memories.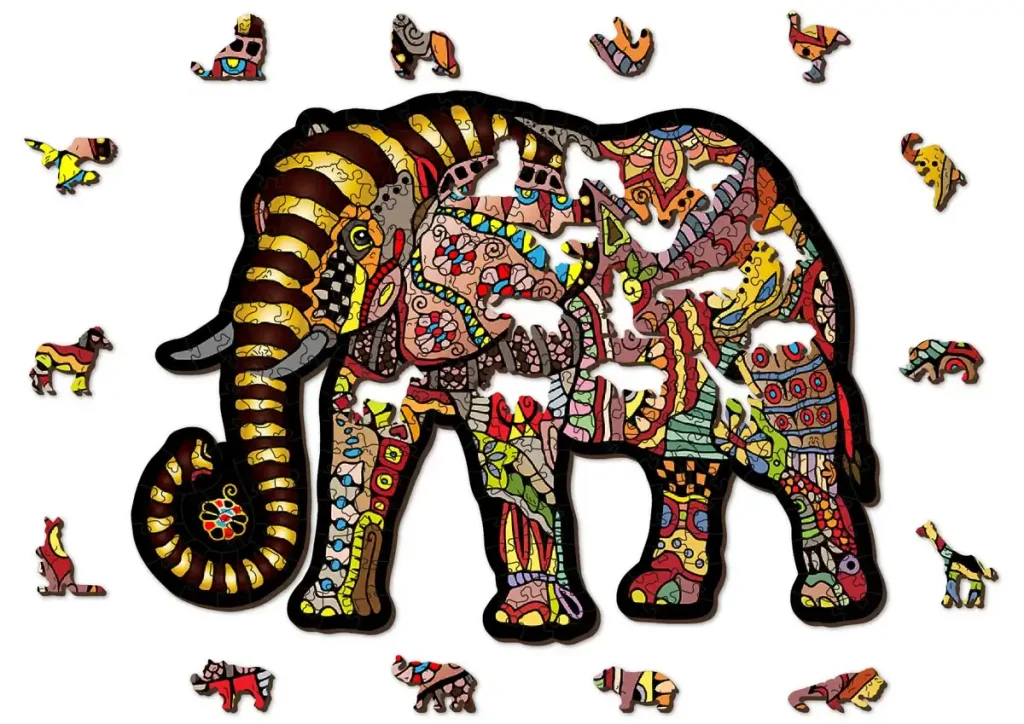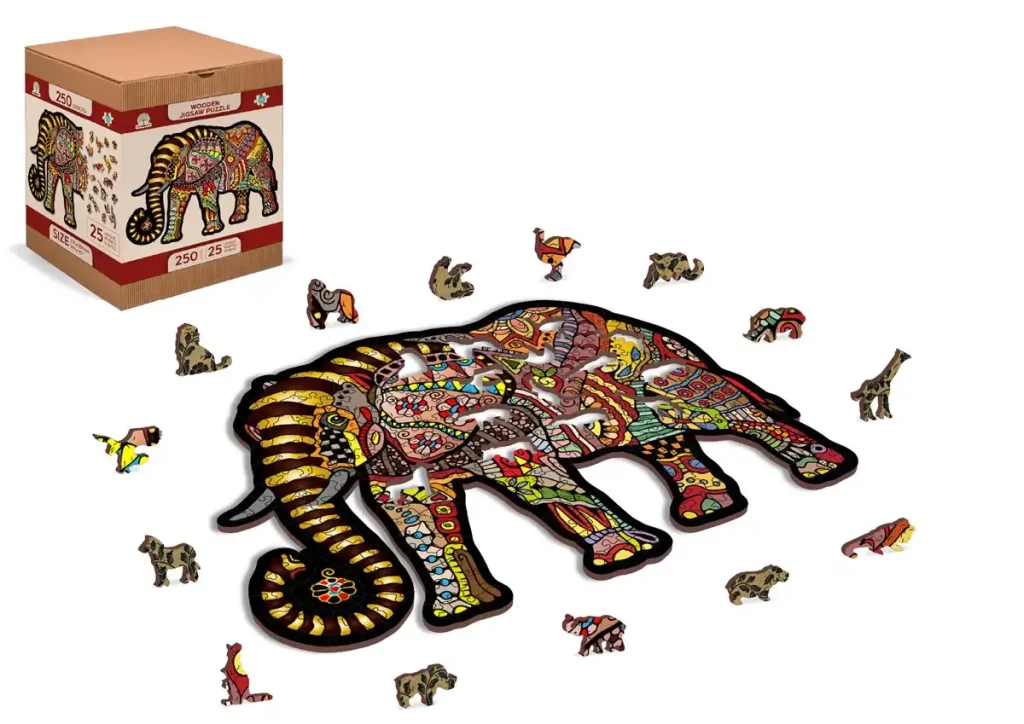 Distinctiveness at Its Best
With no repetition, each fragment is an embodiment of uniqueness. Depending on its theme, you might come across large, thematic shapes, whether they echo nature's animals or echo the landmarks from adventures across continents.
More than Just a Gift
On the lookout for a meaningful present? The Magic Elephant 250 stands out. It's not just visually compelling but symbolizes patience, collaboration, and an appreciation for diverse cultures.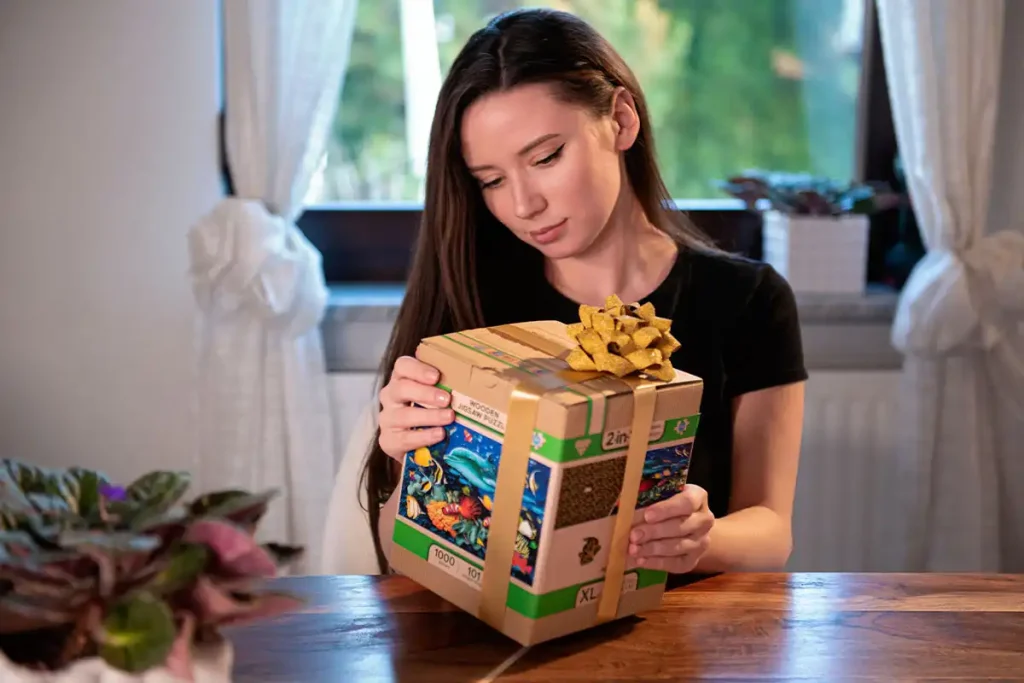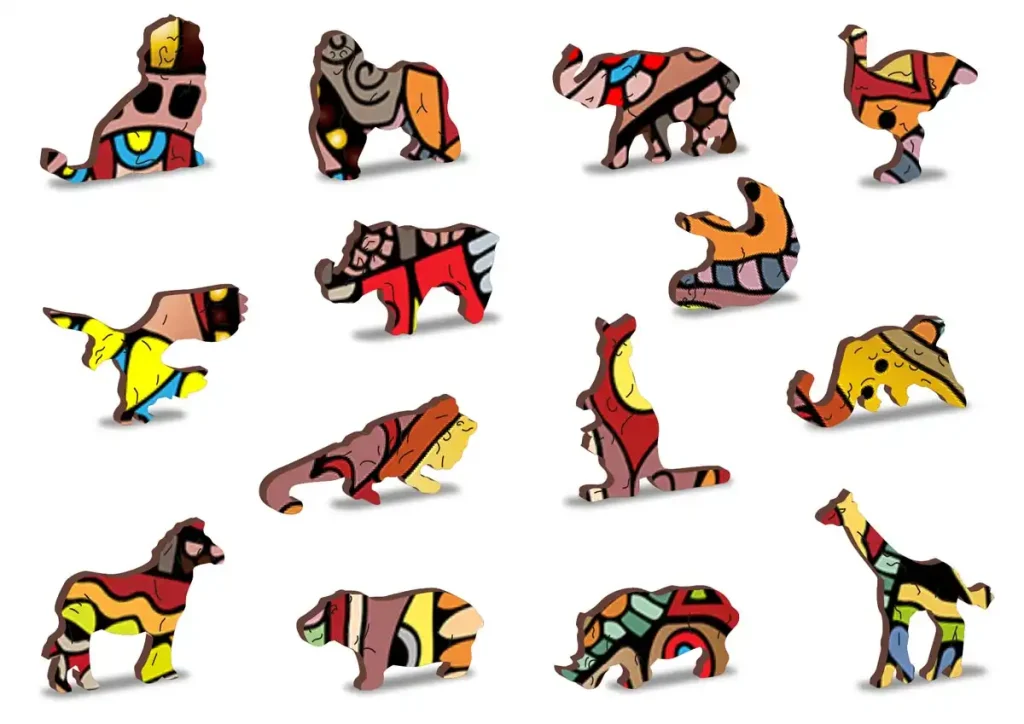 Not Limited to Leisure
After the assembly, the allure doesn't fade. Transform your space by placing this masterpiece as a decorative element. Whether mounted on a wall or gracing a tabletop, it's bound to be a conversation starter.
Thematic Excellence
Each set is themed, curating a unique journey for its assembler. If it's about the animal kingdom, anticipate fragments shaped like the wild. And if it's about voyages, prepare for fragments shaped like iconic landmarks.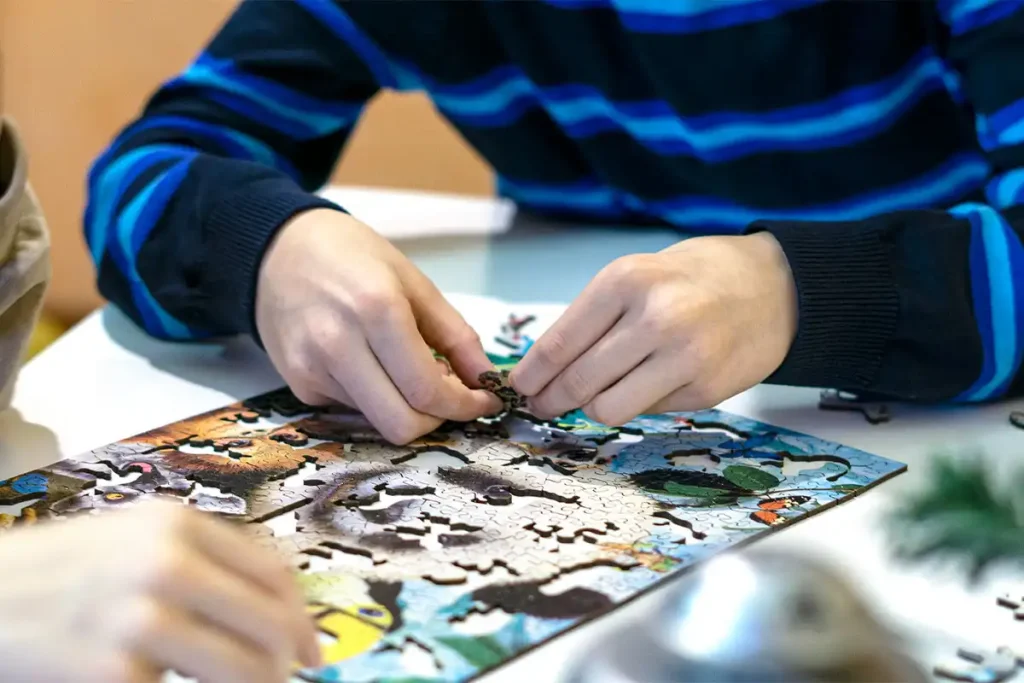 Cherished Moments
Embarking on the Magic Elephant 250 journey isn't merely about connecting pieces; it's about forging bonds and creating lasting memories with those dear to you.
Characteristics
Series/Article
HE 0037-L
Age
10+
Number of elements
250pcs
Number of whimsies
25pcs
Assembled size
H: 14.76" ( 37,5cm)
W: 10" ( 25,4cm)
Packaging size
H: 5.98" (15,2 cm)
W: 4.92" (12,5 cm)
D: 4.92" (12,5 cm)
Packaging weight
0,89 lb (0,405 kg)
Puzzle thickness
0.12″ (0,3 cm)
Assembly time
3h
Artist
shutterstock
Type of Cut
Animal
Back side
To wrap up
The Magic Elephant 250 is more than a work of art; it's a journey through European craftsmanship, art, cultures, and bonding. Engage, and let this magic enrapture you and your loved ones.