Experience the Artistry of Elegant Elephant 250 Wooden Puzzle
Immerse yourself in the mesmerizing world of the Elegant Elephant 250 Wooden Puzzle. This 250-piece masterpiece features uniquely shaped components, elevating your interactive experience.
Distinctive Pieces for an Immersive Experience
In this set, you won't find ordinary, interchangeable parts. Each piece has a unique shape, adding an extra layer of challenge and excitement. Moreover, this set includes special "shape pieces" such as animals or landmarks, tailored to the theme, to make your assembly experience even more captivating.
Breathtaking Colors to Enhance Your Journey
From the moment you unbox this set, you'll be struck by its vivid color palette. Designed to bring the hippie elephant to life, the colors make assembling this work of art an aesthetically pleasing experience.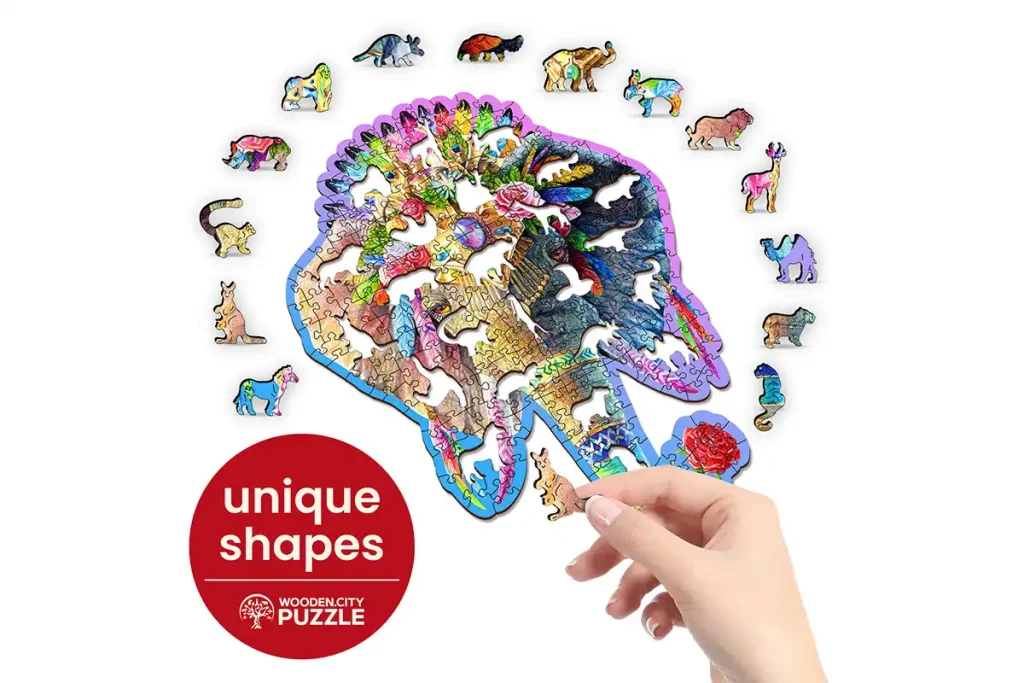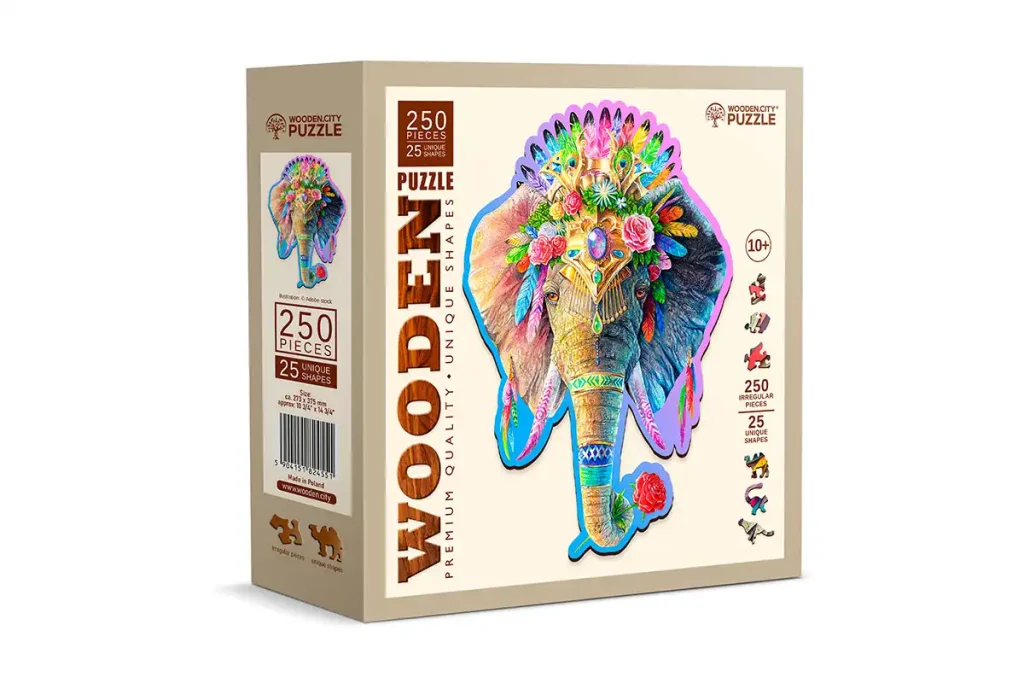 Quality Time with Loved Ones
Engaging and suitable for ages 10 and above, this set provides a wonderful opportunity for family bonding. It's not just a challenge—it's a way to bring people together and make lasting memories.
The Perfect Gift for Any Occasion
If you're looking for a unique gift, this set is an excellent choice. It promises not just an engaging activity but a work of art that can adorn any wall, providing both a challenge and a beautiful result.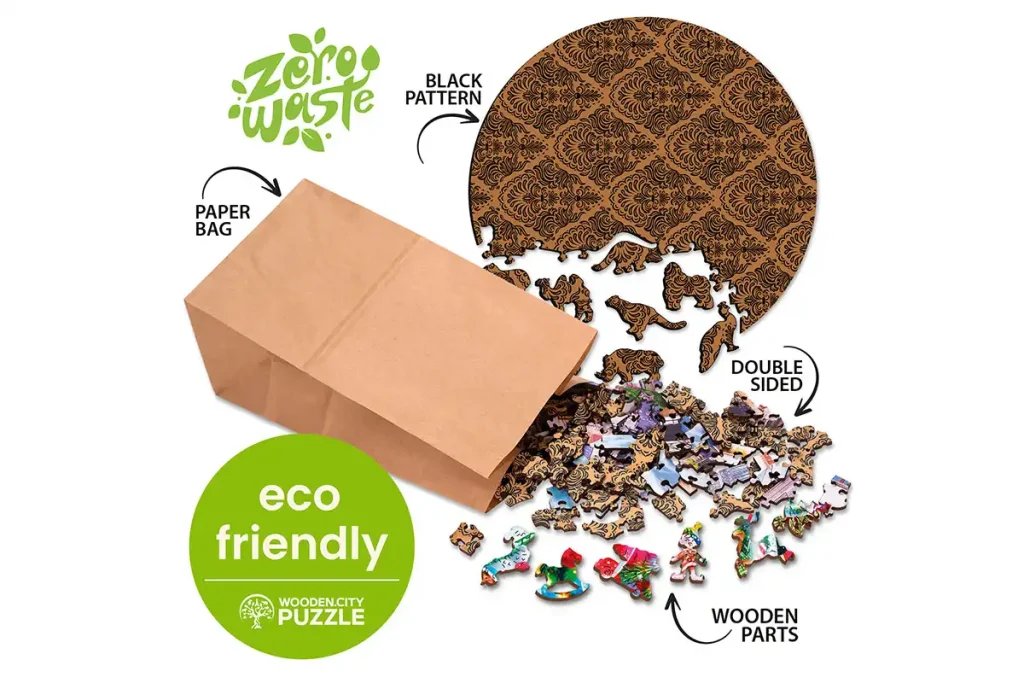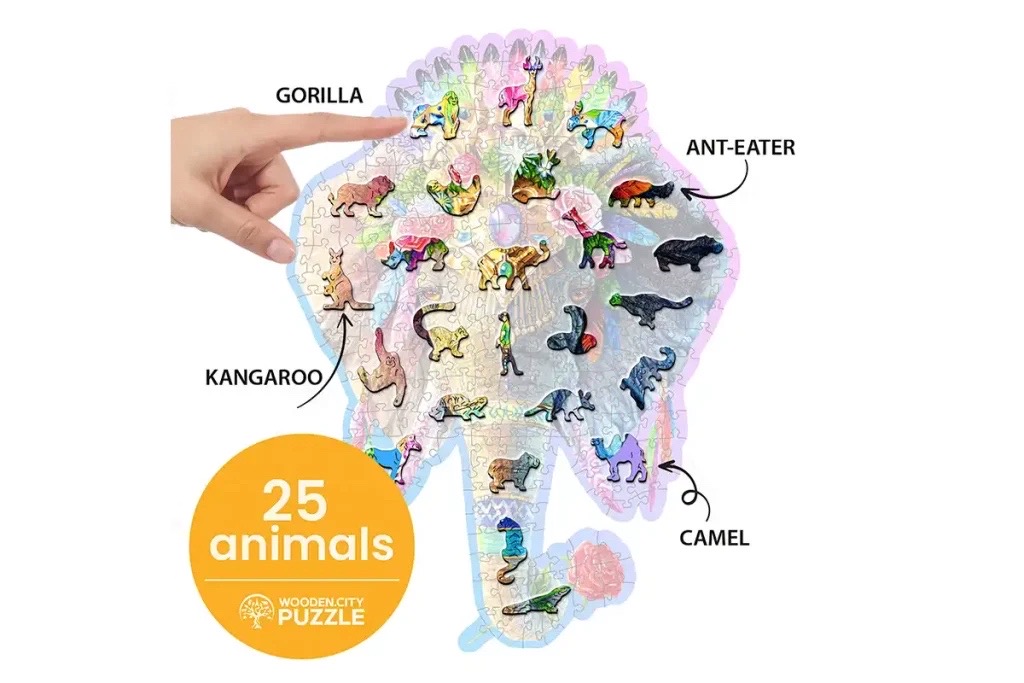 Double-Sided Components for Added Intrigue
Did you know that each piece in this set is double-sided? The reverse side features intricate patterns that can serve as either clues or additional challenges, making each assembly session a new adventure.
Transforming Leisure Time into Art
After you've put together all the pieces, you're left with more than just a sense of accomplishment. You'll have an exquisite piece of wall art to showcase, adding a unique touch to your living space.
Characteristics
Series/Article
HE 0174-L
Age
10+
Number of elements
250 pcs
Number of whimsies
25 pcs
Assembled size
W: 10,75'' ( 27,3 cm)
H: 14,75'' ( 37,5 cm)
Packaging size
H: 7.8'' (20 cm)
W: 7.8'' (20 cm)
D: 2.24'' ( 5,7 cm)
Packaging weight
0,88lb (0,4 kg)
Puzzle thickness
0,12" (3 mm)
Assembly time
4h
Artist
Carrie Edwards
Type of Cut
Animal
To sum it up, the Elegant Elephant 250 offers an engaging, family-friendly experience that goes beyond mere entertainment. It challenges, unites, and results in a stunning piece of art that can be proudly displayed in your home. Are you ready for this unforgettable journey?