An Exquisite Wooden Puzzle Adventure
Step into the vibrant world of this unique masterpiece, where you're greeted with a delightful 'SELPHIE' of farm animals. Imagine cows, a donkey, chicken, rooster, horse, goat, piglet, and goose posing against the backdrop of serene nature, just for you.
A Vivid Tapestry of Farm Life
Designed for adults and children above the age of 10, its colorful shades promise to bedazzle the assembler. Every piece of this product is a testament to the craftsmanship from the heart of Poland, the European Union.
Unique in Every Sense
No two pieces are alike; each has its distinct shape, making your assembly process intriguing. Depending on the theme, be ready to encounter large form pieces—animals for this farm-themed masterpiece or iconic landmarks for travel-themed ones. These special pieces add an element of surprise, ensuring an engaging and delightful experience.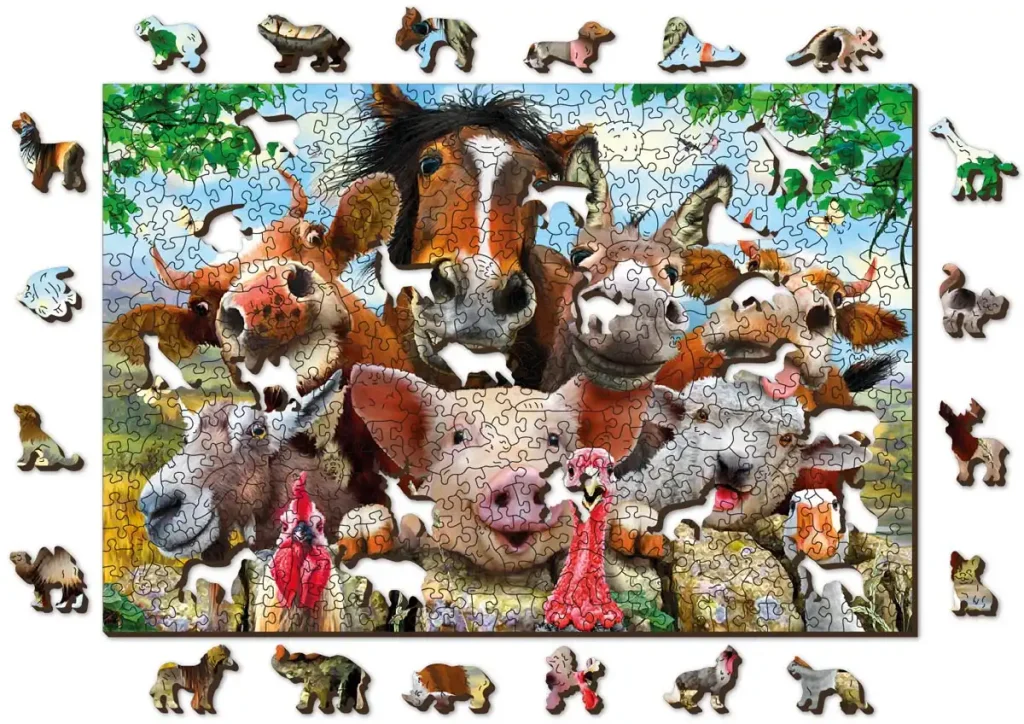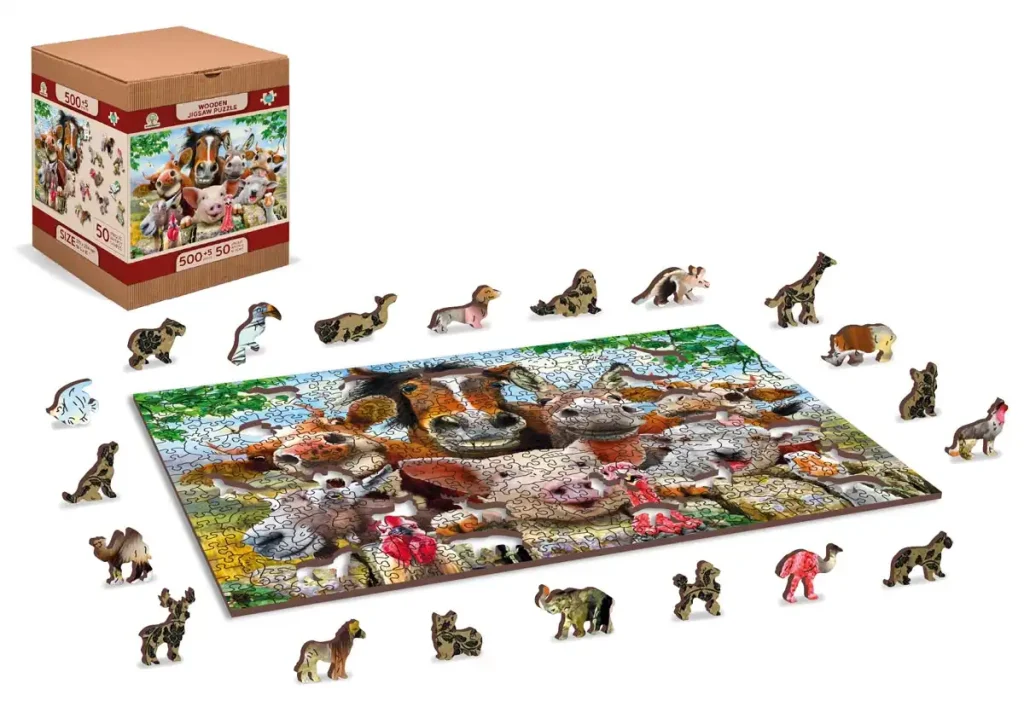 More than Just Assembly
Turn this activity into quality family time. Piecing together this depiction is an opportunity to bond, laugh, and create memories. It's more than just a leisurely activity; it's a way to connect with your loved ones.
The Perfect Gift
Looking for a memorable present? This portrayal of farm life serves as an ideal gift. Its intricate design and theme will captivate the heart of both the young and the elderly, ensuring hours of immersive fun.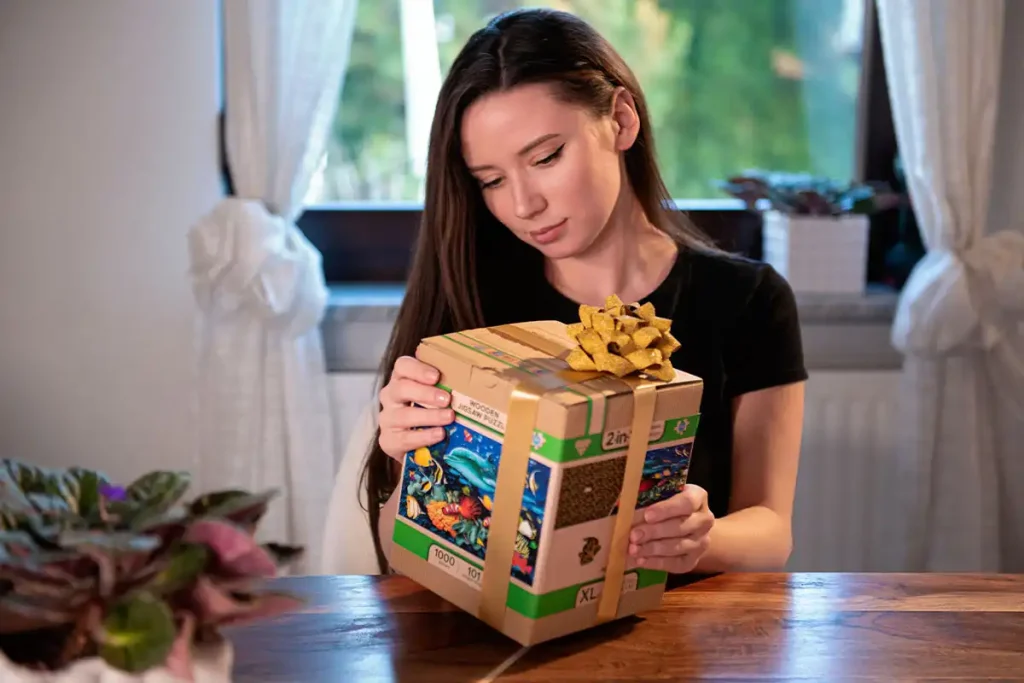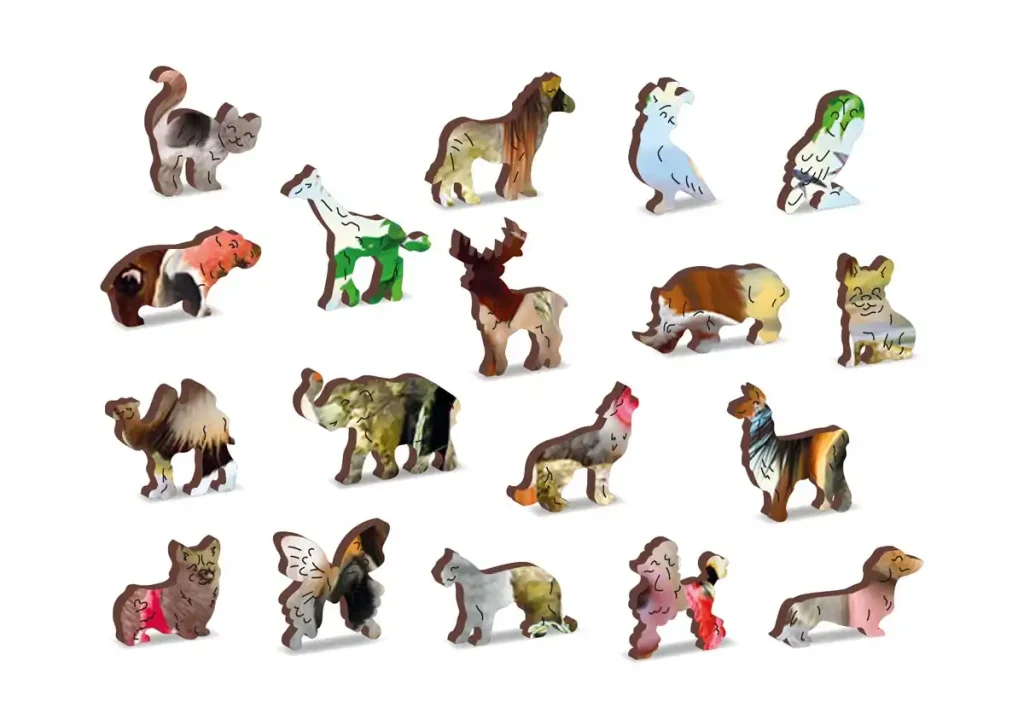 Double the Fun with Dual Sides
What makes it stand out is its two-sided nature. The reverse of each piece is adorned with a unique pattern, assisting and challenging you simultaneously. This added touch brings an additional layer of depth to your assembly process.
From Play to Display
Once assembled, this depiction transitions from an activity to a decorative piece. Imagine the pride of having this charming farm scene on your wall, a conversation starter and a testament to your dedication.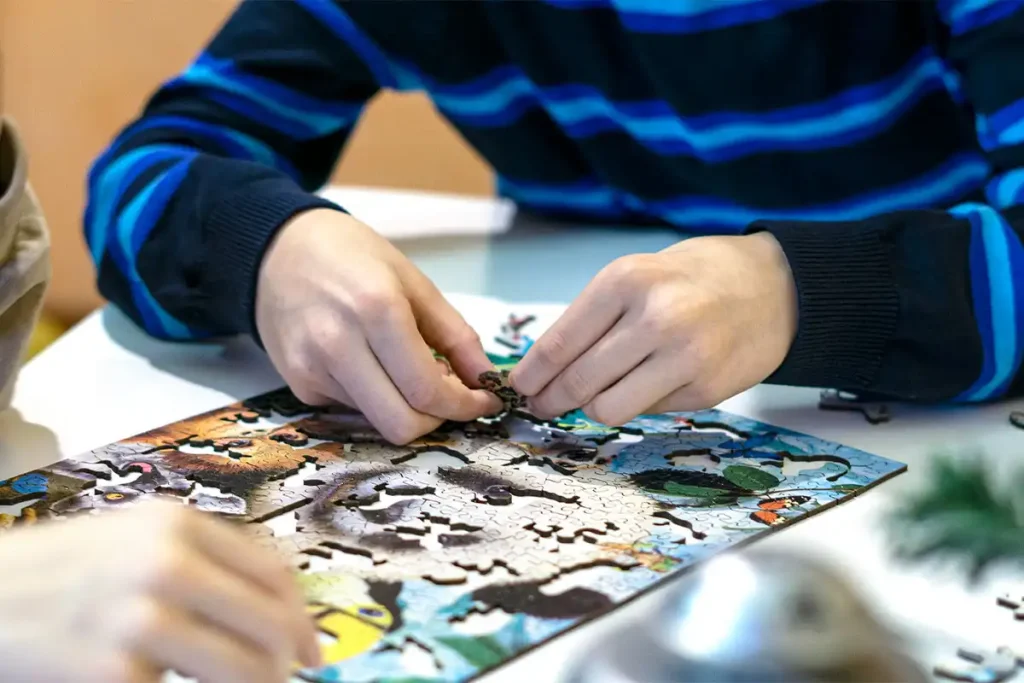 Characteristics
Series/Article
AN W 505-0066-L
Age
10+
Number of elements
500 pcs
Number of whimsies
50 pcs
Assembled size
H: 14,76"(37,5 cm)
W: 10" (25,4 cm)
Packaging size
H: 5,98" (15,2 cm)
W: 4,92" (12,5 cm)
D: 4,92" (12,5 cm)
Packaging weight
0,66 lb (0,3 kg)
Puzzle thickness
0.12″ (0,3 cm)
Assembly time
6 h
Artist
Howard Robinson
Type of Cut
Animal
Back side
In conclusion
The "Farm Life 500" is more than just an item; it's a journey. It offers a gateway to rural tranquility, a medium to strengthen family ties, and a canvas that transforms into art. A genuine treasure for every enthusiast.