Experience the Wooden Puzzle Magic in a Shaped Design
Delve into the world of shaped designs and marvel at the intricate artwork of the hippie-styled lion head. This creation is not just an ordinary pastime; it's a symbol of art, tradition, and family bonding.
Portrayal of a Hippie Lion
Immerse yourself in the vibrant depiction of a lion, emblematic of strength and freedom, portrayed with a twist – the colorful and unrestrained spirit of the hippie era. Every detail, every hue, resonates with the ethos of this spirited time.
Unique Design Elements
No piece is similar to another. Every single component boasts its distinct form, ensuring an engaging and challenging experience. Discover large thematic elements, from wild creatures to iconic landmarks, depending on the theme, making the assembly journey ever more fascinating.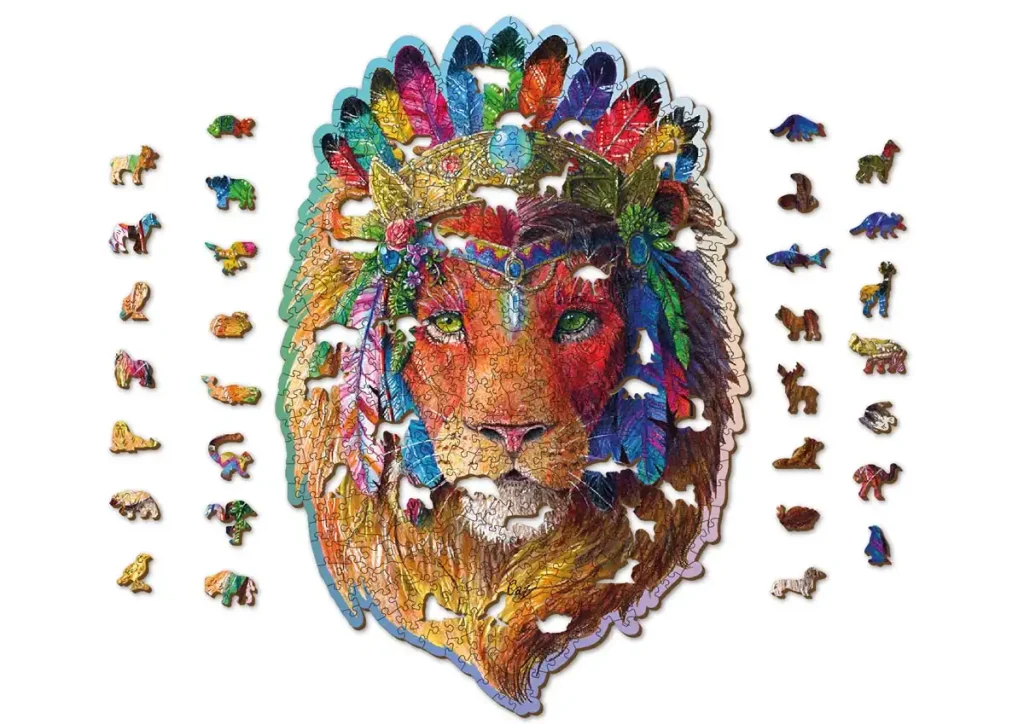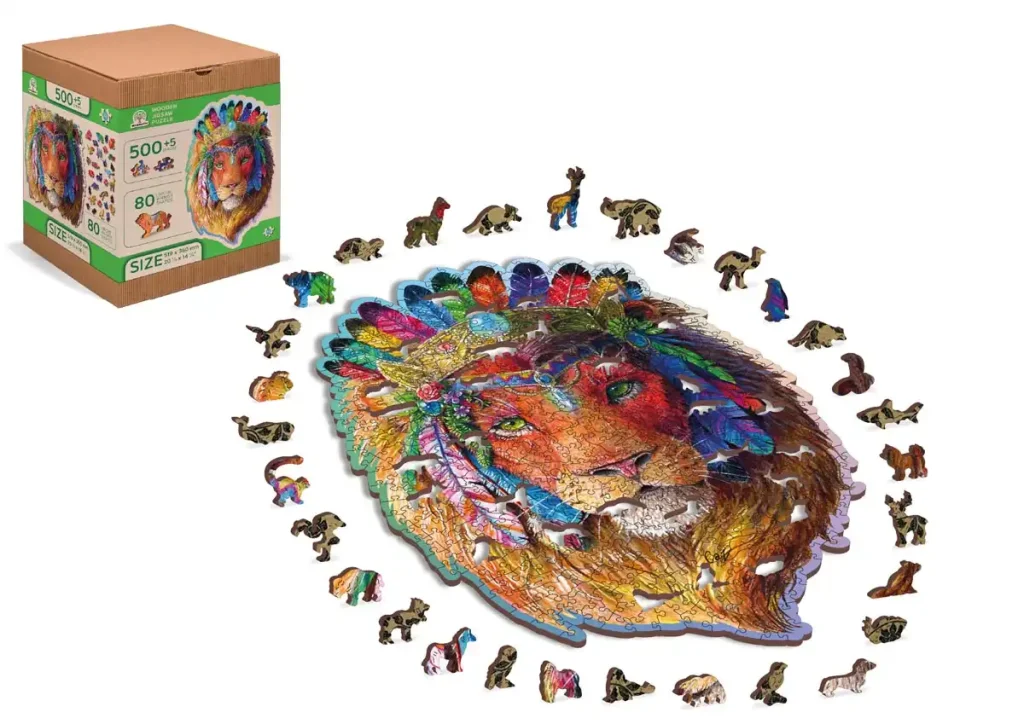 Double the Intrigue
Turn the pieces, and you'll find another world. Each piece is double-sided, with patterns on the reverse side that not only aid in assembly but also add to the allure of the experience.
A Gift Beyond Ordinary
Searching for a memorable present? The Mystic Lion 500 is an ideal choice, blending cognitive stimulation with relaxation. It's a perfect gift for the curious, the artistic, and those seeking quality time with loved ones.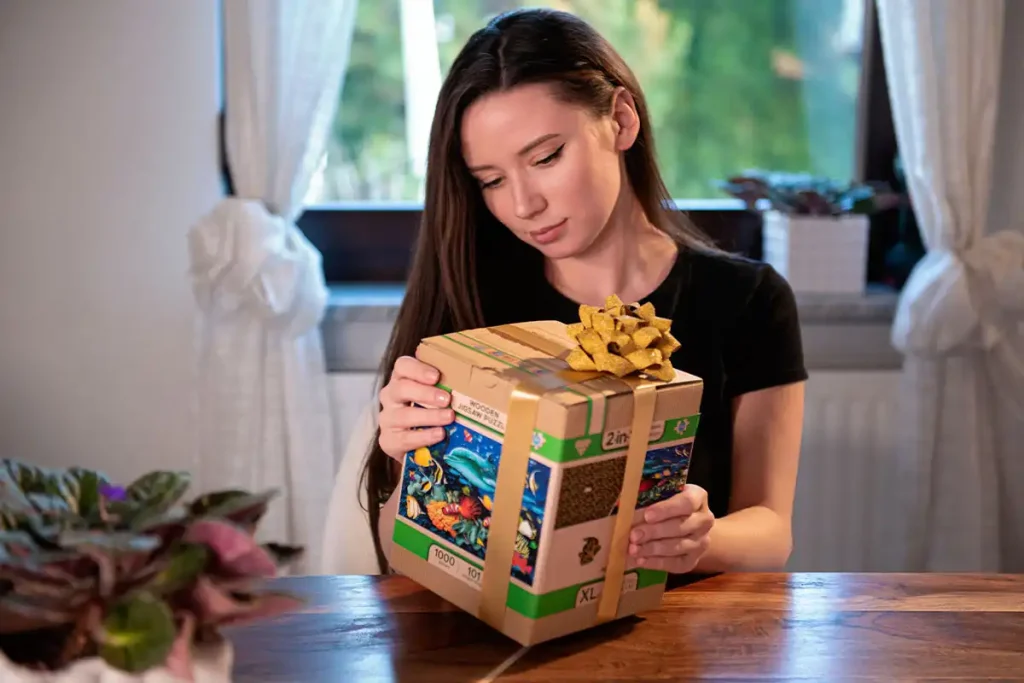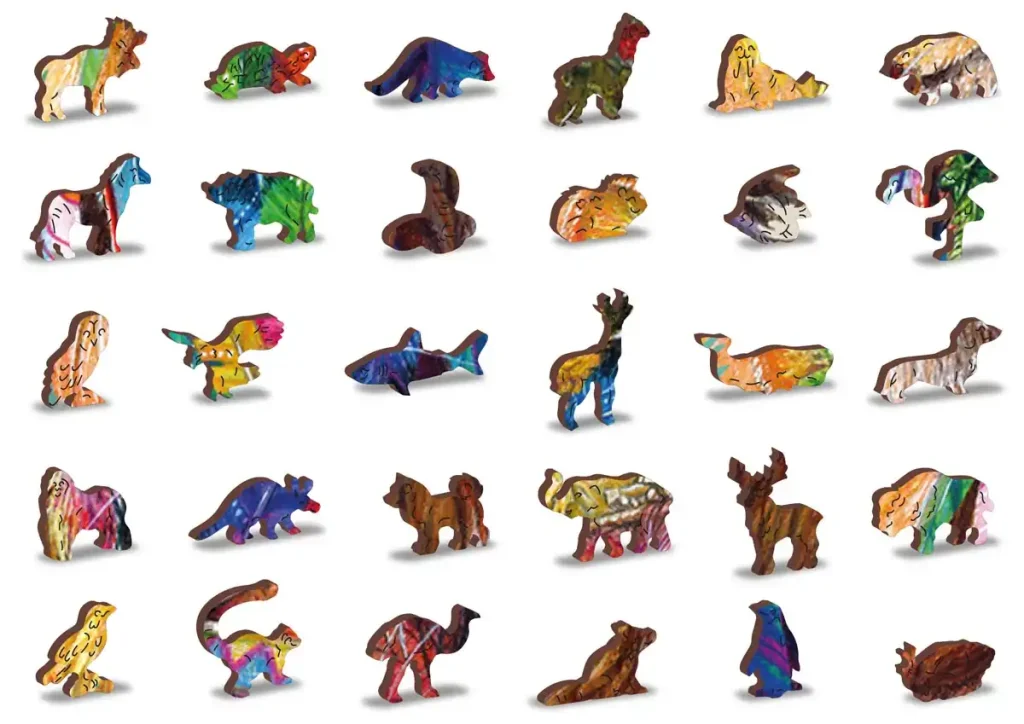 Perfect for Family Bonding
Whether you're an adult or a teenager, this challenge promises hours of shared joy. It's an excellent way for parents and children, aged 12 and up, to bond, collaborate, and create lasting memories.
Not Just a Game, but a Decor
Once the lion's majestic visage is complete, it doesn't have to be packed away. This work of art can adorn your walls, becoming a conversation starter and testament to your patience and skill.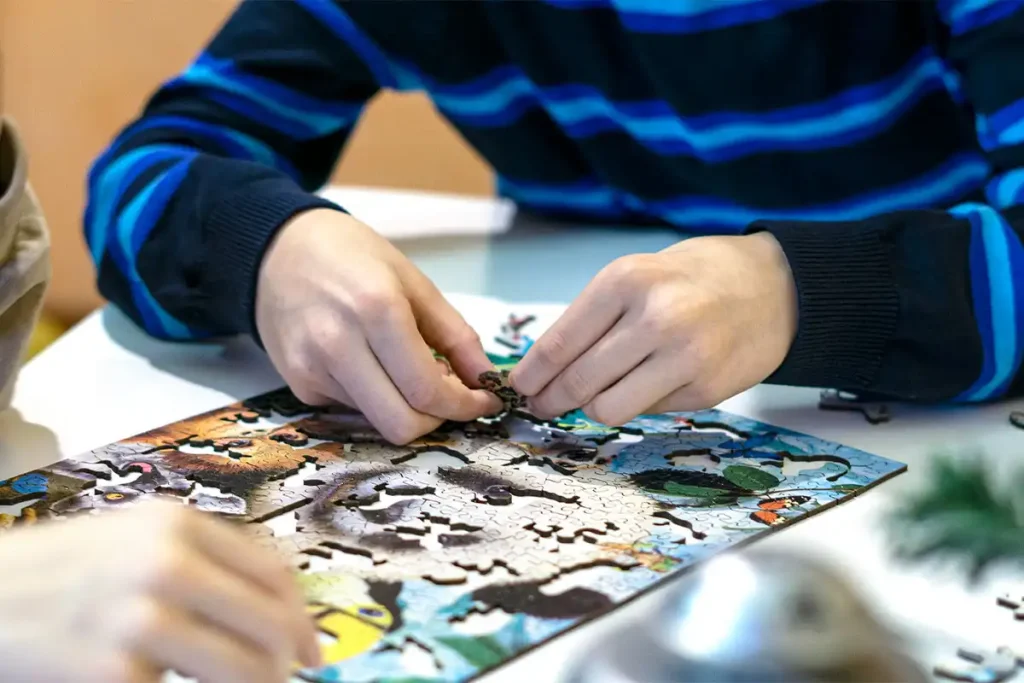 Theme-Based Cuts
Every set has its thematic flair. Animal-themed ones will surprise you with unique fauna elements, while travel-based ones will offer snippets of world landmarks, ensuring that every assembly journey is fresh and exciting.
Characteristics
Series/Article
HE 0095-XL
Age
12+
Number of elements
505pcs
Number of whimsies
80pcs
Assembled size
H: 14.76" ( 37,5cm)
W: 10" ( 25,4cm)
Packaging size
H: 5.98" (15,2 cm)
W: 4.92" (12,5 cm)
D: 4.92" (12,5 cm)
Packaging weight
0,89 lb (0,405 kg)
Puzzle thickness
0.12″ (0,3 cm)
Assembly time
6h
Artist
Carrie Edwards
Type of Cut
Animal
Back side
In conclusion
The Mystic Lion 500 is not just a product; it's an experience, a journey. It's about spending meaningful time with family, embracing the beauty of European craftsmanship, and cherishing the stories that each piece narrates. Embrace the challenge, savor the art, and let the Mystic Lion 500 be a testament to your perseverance and love for beauty.