Embark on a Wooden Puzzle Journey
Dive deep into the narrative that this Wooden Puzzle unfolds. A girl, her head transformed into a gramophone, releases a plethora of radiant colors, while another dances with abandon. A piano-shaped stand filled with books sets the stage for this musical tapestry.
The Rhythmic Imagery
A captivating tableau of musical fantasy awaits. With the gramophone-head girl pouring forth vibrant colors and a dancer moving to an unseen tune, the scenery is further enriched by a piano stand that intriguingly harbors books within.
For Whom the Art Calls
Perfect for adults and teenagers above 14 years, this creation promises quality moments. Delve into it with family, assembling each artistic detail, resulting in a harmonious masterpiece.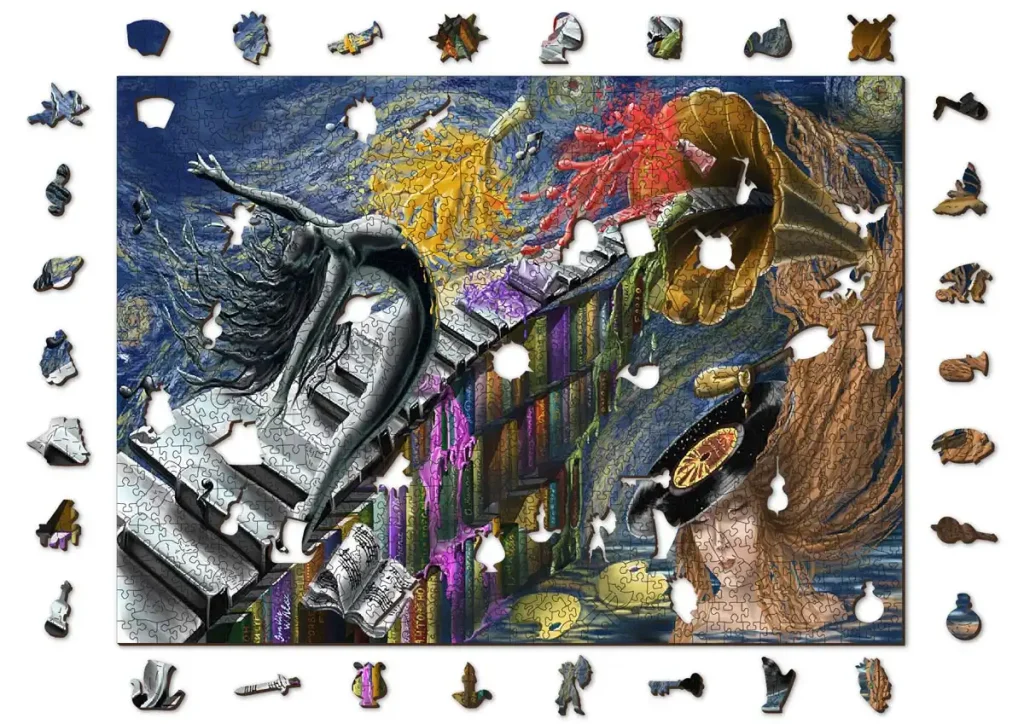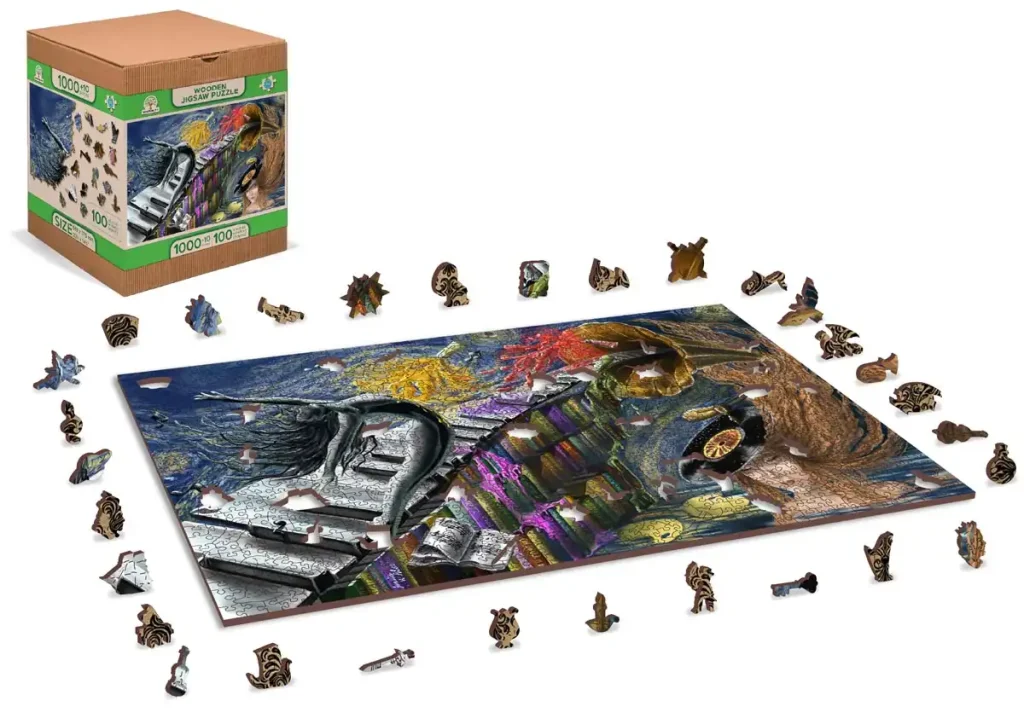 Unique, Tailored Pieces
Every piece stands out with its distinct shape. Whether themed around animals, landmarks, or other motifs, these larger elements make the assembly journey even more captivating.
Experience Dual Artistry
Not just one, but two visual treats greet you. Each fragment is double-sided, with the reverse bearing patterns that guide in your assembly journey.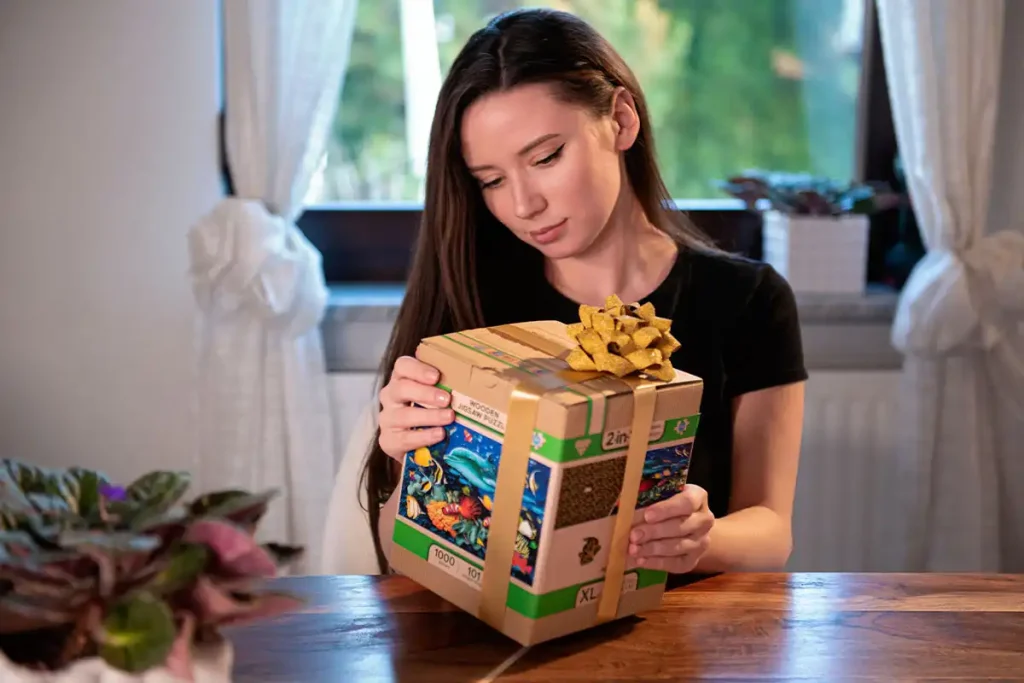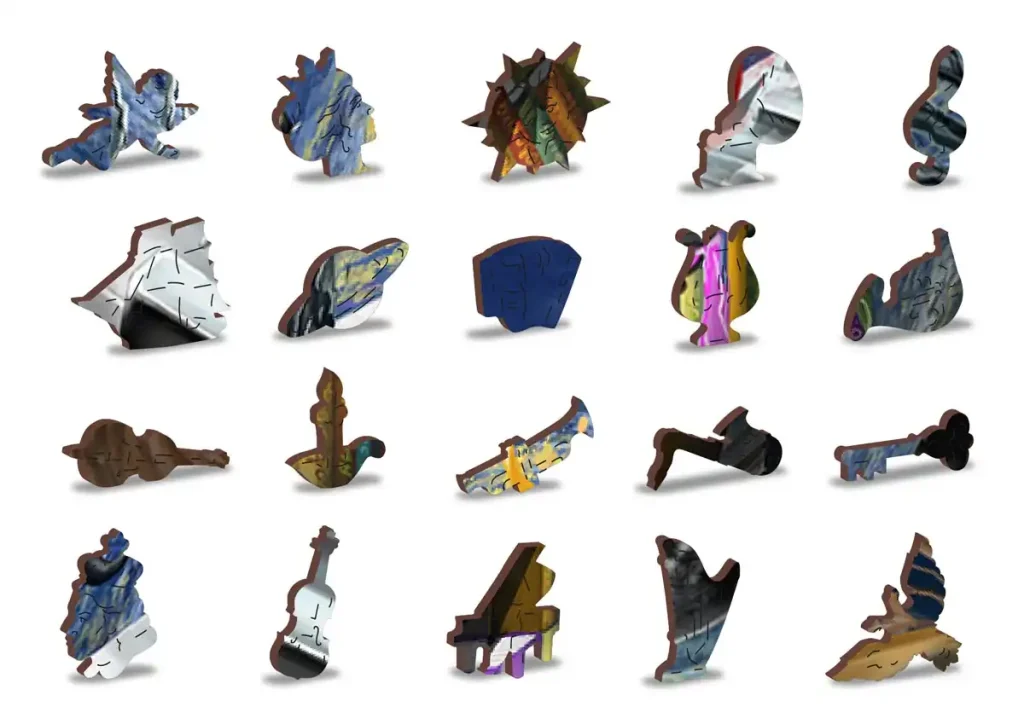 An Exquisite Gift
In search of a memorable present? Bestow this blend of art and music, and see the recipient lose themselves in hours of engaging, immersive exploration.
From Creation to Decor
Once pieced together, this artwork needn't be stored away. Instead, let it grace your walls, becoming a visual tale in your living or workspace.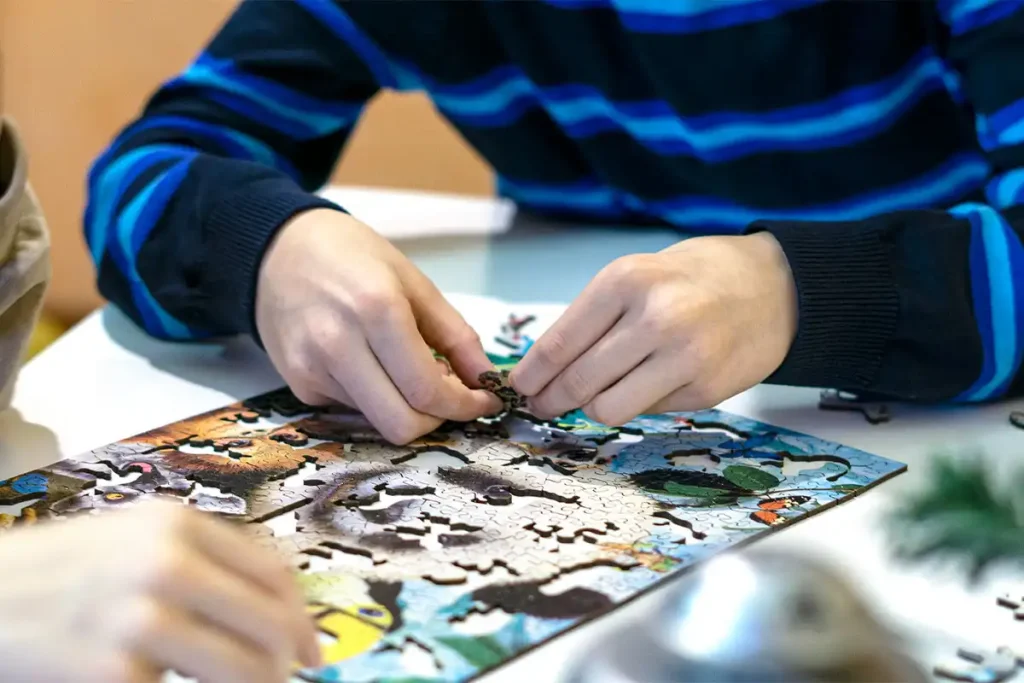 Themes Brought to Life
Distinctive cuts for every theme. If it revolves around animals, expect unique animal fragments; if travel, anticipate iconic landmarks from different corners of the globe.
Characteristics
Series/Article
LB 1010-0158-XL
Age
14 +
Number of elements
1000 pcs
Number of whimsies
100 pcs
Assembled size
H: 20.43" (51,9 cm)
W: 14.76" (37,5 cm)
Packaging size
H: 7.87" (20 cm)
W: 6.57" (16,7 cm)
D: 6.57" (16,7 cm)
Packaging weight
1,34 lb (0,61 kg)
Puzzle thickness
0.12″ (0,3 cm)
Assembly time
13h
Artist
J. Golub
Type of Cut
Library
Back side
Conclusion
The Musical Fantasy 1000 transcends simple assembly. It's about crafting a narrative, cherishing moments with dear ones, and manifesting a tangible blend of art and emotion. Dive in, assemble, and let the visual symphony enrapture you.