Discover the Essence of Art and Music with this Violin Music Desk 500 Wooden Puzzle
Embrace the unique experience that takes you to an artist's desk filled with creative chaos. On this captivating scene, you'll find musical notes, a graceful violin, an array of vintage books, the statue head of a woman, candles set on ornate holders, an antique globe, a compass, and vintage maps adorning the wall.
An Ideal Experience for All Ages
Designed for adults and children over the age of 10, this engaging product promises to delight with its vibrant colors and intricate details. Its unique pieces, some shaped like animals or landmarks according to the theme, provide an added level of fascination, making the assembly process even more enjoyable.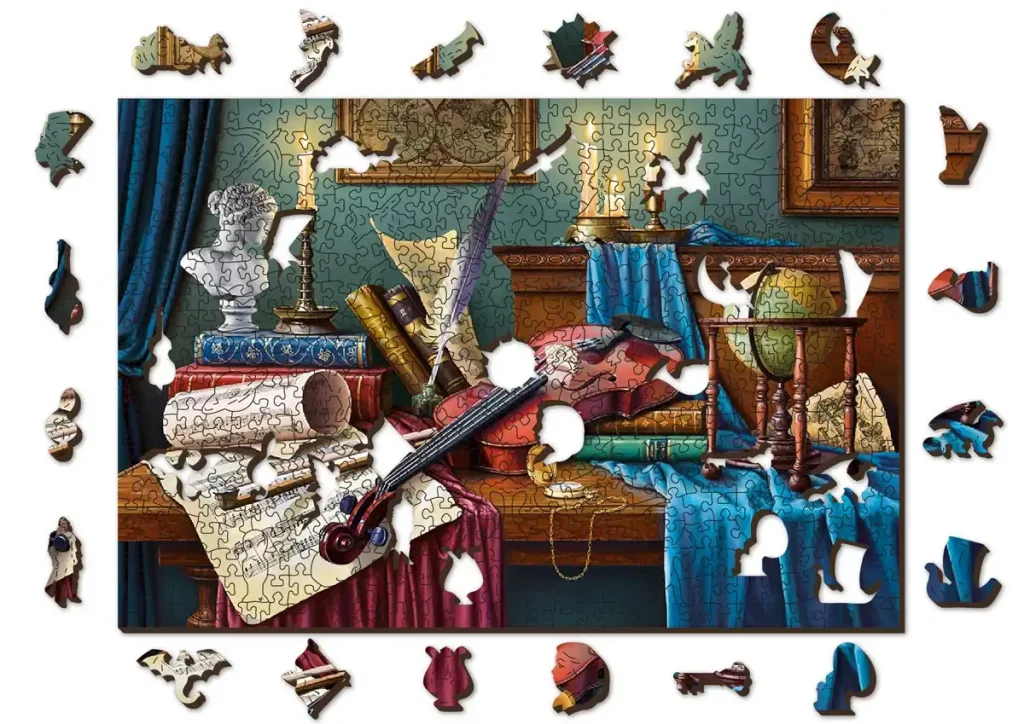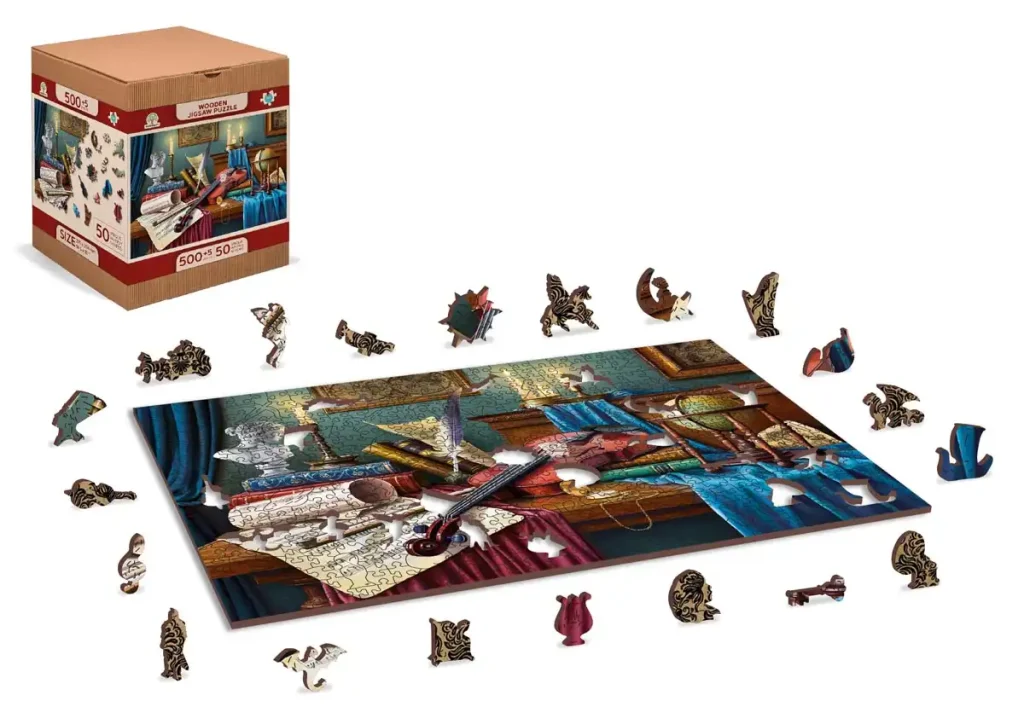 Uniquely Crafted Pieces
Each piece of the 500-piece set possesses its unique shape. The presence of large thematic cuts such as animals or landmarks, depending on the theme, will make the process more engaging and fascinating, truly a masterpiece from our European Union production house in Poland.
A Perfect Gift for Loved Ones
Looking for a thoughtful and creative present? This magnificent portrayal of an artist's life can be a perfect gift that symbolizes elegance, intellect, and artistic taste.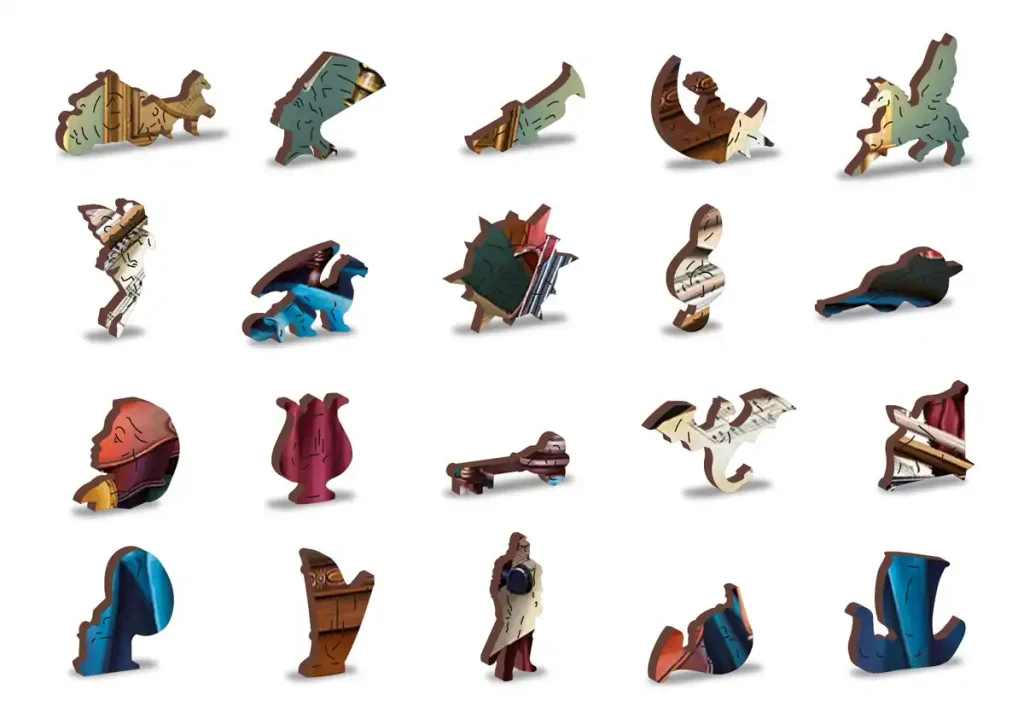 Two-Sided Pieces for Assistance
The item also features two-sided pieces. The patterns on the back can assist in the assembly, offering a helping hand to those delving into this engaging world of interlocking artistry.
Thematic Cuts for Unique Experience
Every item from our collection exhibits thematic cuts. With products focusing on animals, unique animal elements are integrated, while travel-themed ones feature distinctive landmarks of different countries.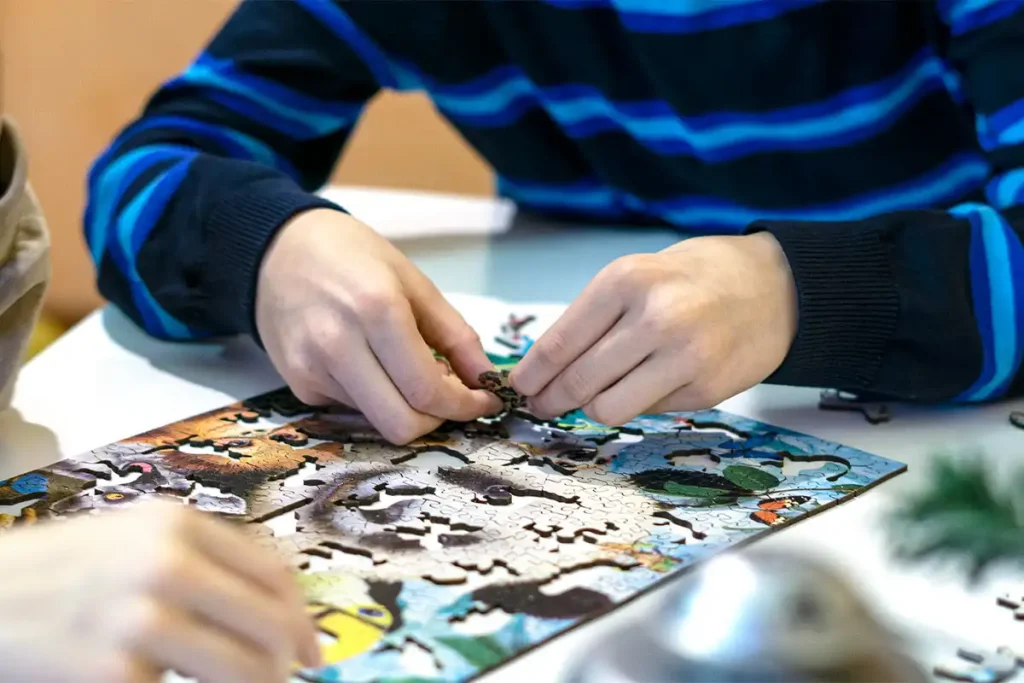 A Beautiful Addition to Your Home Decor
Upon completion, this artistic creation can be proudly displayed on your wall, adding a touch of vintage charm to your living space. The complex details of the notes, violin, books, and more can bring elegance to any room.
Characteristics
Series/Article
LB 505-0149-L
Age
10+
Number of elements
500 pcs
Number of whimsies
50 pcs
Assembled size
H: 14,76"(37,5 cm)
W: 10" (25,4 cm)
Packaging size
H: 5,98" (15,2 cm)
W: 4,92" (12,5 cm)
D: 4,92" (12,5 cm)
Packaging weight
0,66 lb (0,3 kg)
Puzzle thickness
0,12" (3 mm)
Assembly time
6h
Artist
Artworld
Type of Cut
Library
Back side
Family Time Well Spent
Assembling this product is a fantastic way to spend quality time with your family. It's not just an activity; it's a chance to bond, communicate, and create lasting memories together. In conclusion, the Violin Music Desk 500 encapsulates a world where art, history, and music intertwine. Its unique pieces, thematic elements, and vivid portrayal make it more than just an activity. It's a journey into the artistic realm, a meaningful gift, a family bonding experience, and a timeless piece of home decor. Experience the artistic charm today!