Unravel the Intricacy of this Unique Wooden Puzzle
Crafted with expertise, this Wooden Puzzle offers enthusiasts an exquisite challenge. It's not just about the pieces; it's about the story that unfolds as each piece finds its place.
A Tale Captured in Timber
Designed in the silhouette of a gramophone, each element tells a tale. Some bring the comforting notes of a piano to life, while others echo with the soft whispers of people engrossed in music. Every piece, unique in its shape, complements the bigger picture.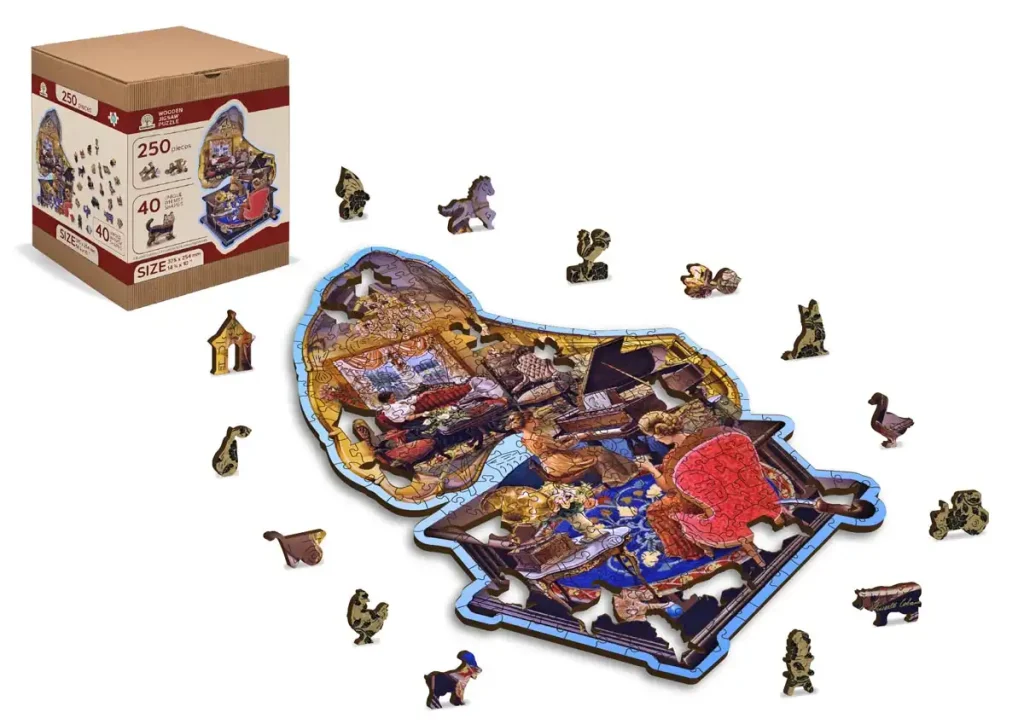 Details that Intrigue
Pay close attention, and you'll find more than just a room and a piano. Discover intricate form-fitting elements of animals and landmarks, a signature touch to our collection, making the assembly journey more exciting and engaging.
Gift the Joy of Assembling
Presenting the perfect gift for those who appreciate fine craftsmanship and a good challenge. It's not just an activity; it's a gateway to memories, an artifact that embodies the essence of timeless music.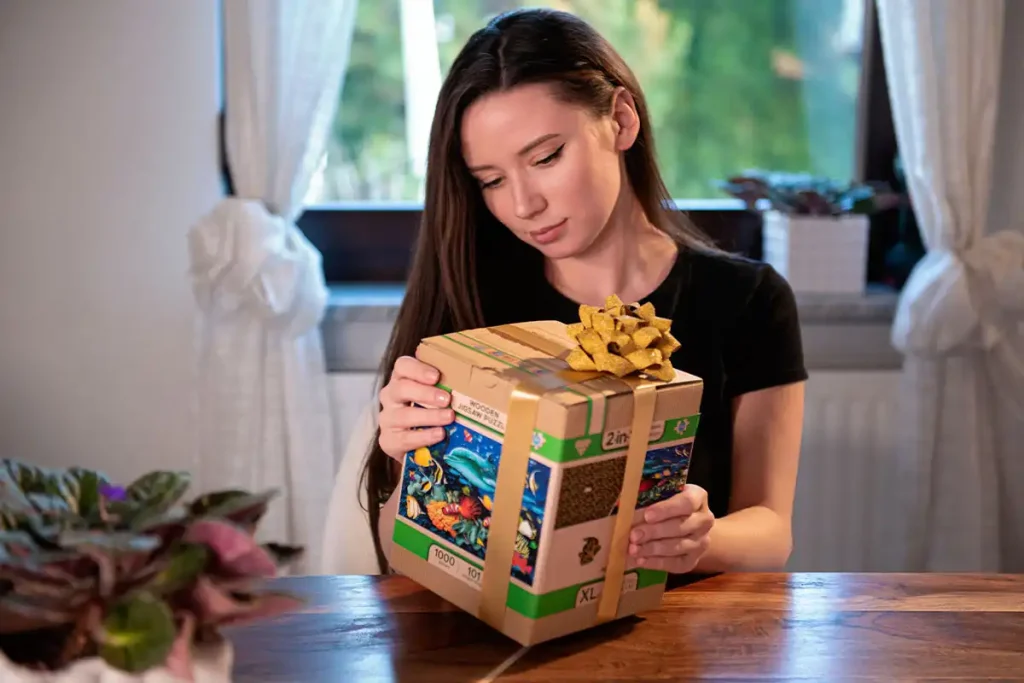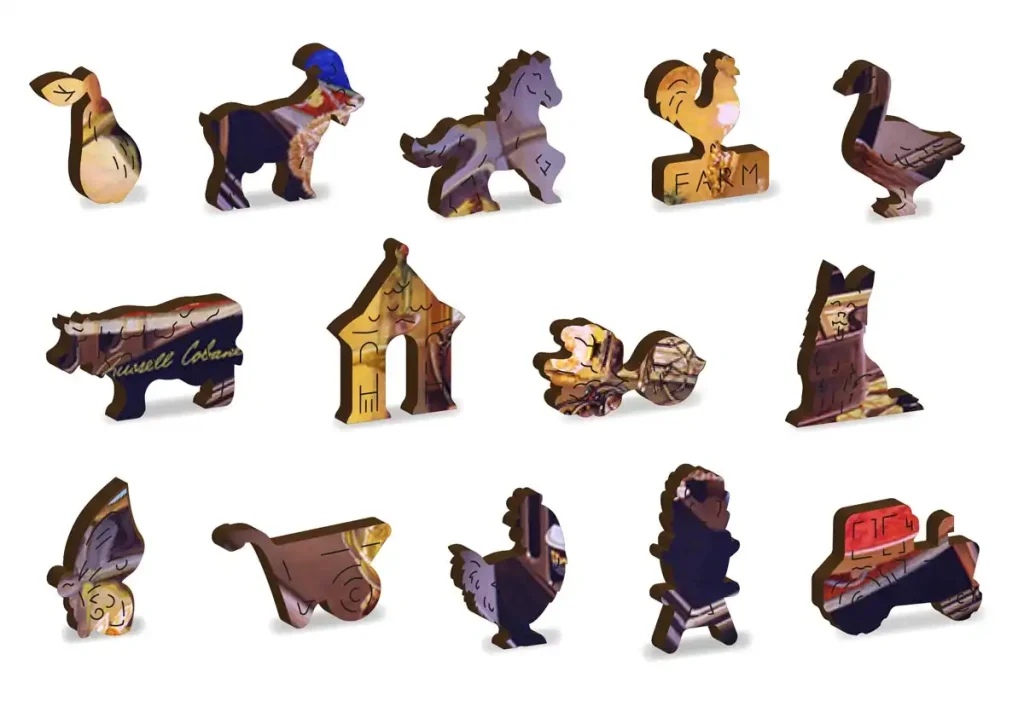 More Than Just a Challenge
Every element boasts a detailed pattern on its reverse side, aiding in its assembly. And once the challenge is conquered, it stands as a testament to patience and dedication, ready to adorn any wall, adding a touch of vintage charm to your décor.
Characteristics
Series/Article
HE 0154-L
Age
10+
Number of elements
250pcs
Number of whimsies
40pcs
Assembled size
H: 14.76" ( 37,5cm)
W: 10" ( 25,4cm)
Packaging size
H: 5.98" (15,2 cm)
W: 4.92" (12,5 cm)
D: 4.92" (12,5 cm)
Packaging weight
0,89 lb (0,405 kg)
Puzzle thickness
0.12″ (0,3 cm)
Assembly time
3h
Artist
Russell Cobane
Type of Cut
Countryside
Back side