Explore the Intricacies of the Eye of the Universe 500 Wooden Puzzle
Embark on an enthralling journey as you assemble the Eye of the Universe 500. Specifically designed for both adults and children over the age of 10, the vibrant colors of each piece are bound to captivate your imagination.
The Ideal Present for All Ages
Searching for a gift that goes beyond the ordinary? This captivating masterpiece makes a wonderful gift for birthdays, anniversaries, or special occasions, offering not just fun but also a challenging and rewarding experience. Suitable for various age groups, this artwork serves as both an emotional and intellectual investment.
Distinctive, Thematic Elements
Every individual piece of this circular wonder boasts its own unique shape. Depending on the theme—be it animals or travel—the set includes large, specially shaped components, such as wildlife or landmarks, that add an additional layer of intrigue to the assembly process.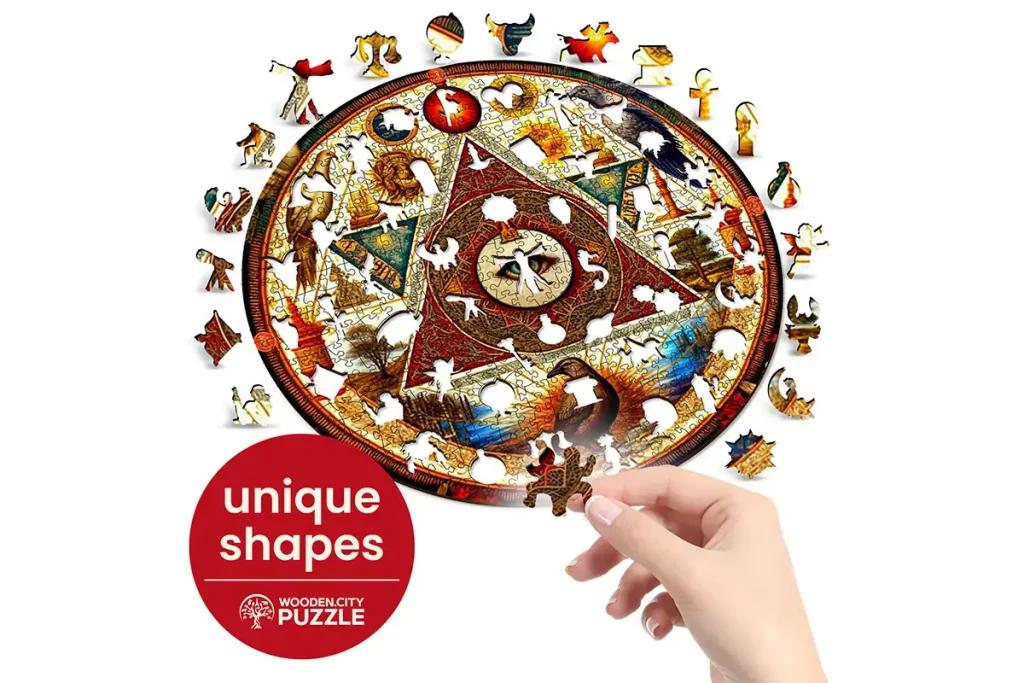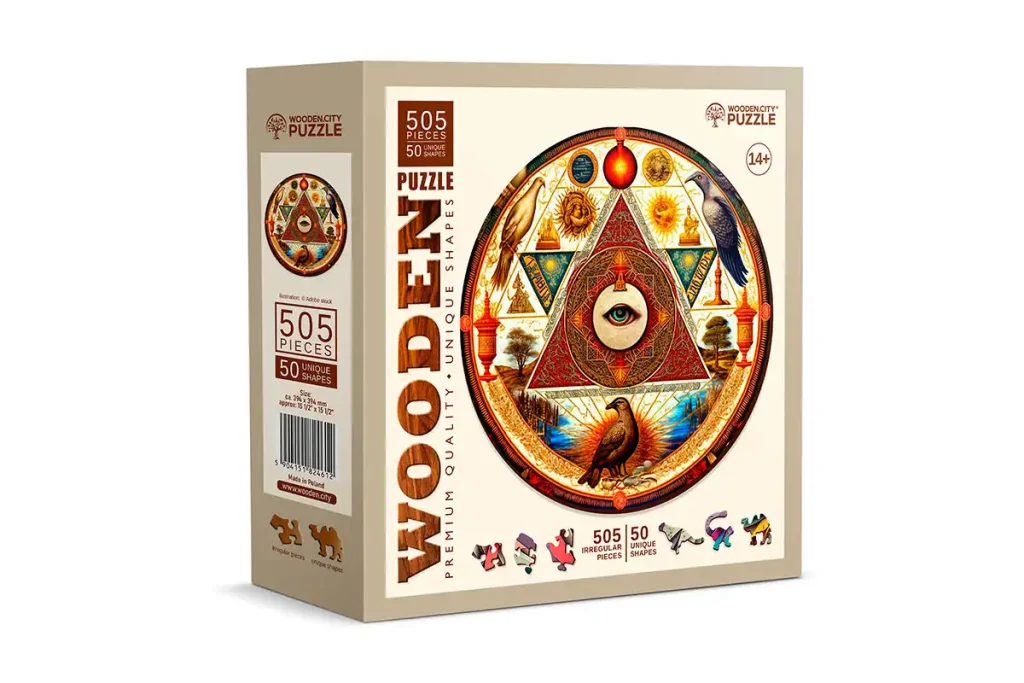 Unique Features on Both Sides
Not just a one-sided affair, each piece carries a pattern on the reverse that could be instrumental in completing the assembly. This is particularly helpful for both beginners and experts, enhancing the joy of piecing it all together.
A Lasting Piece for Your Home
Upon completion, this circle of complexity becomes more than just a challenging activity. Its beauty and intricacy qualify it as a piece of art, making it a suitable decorative item that could become the focal point in any room.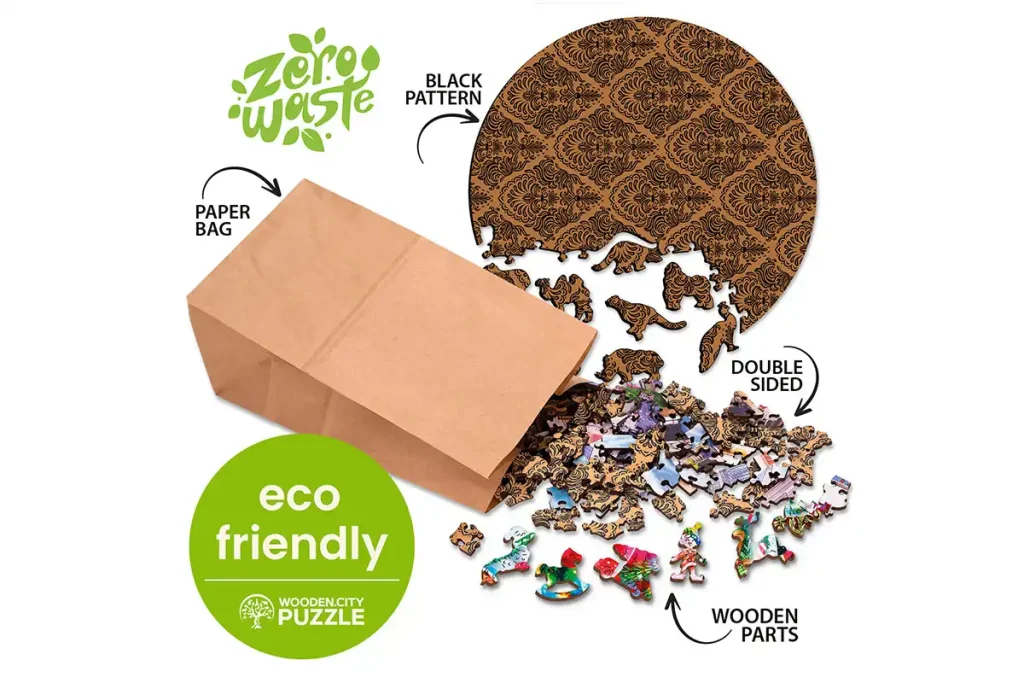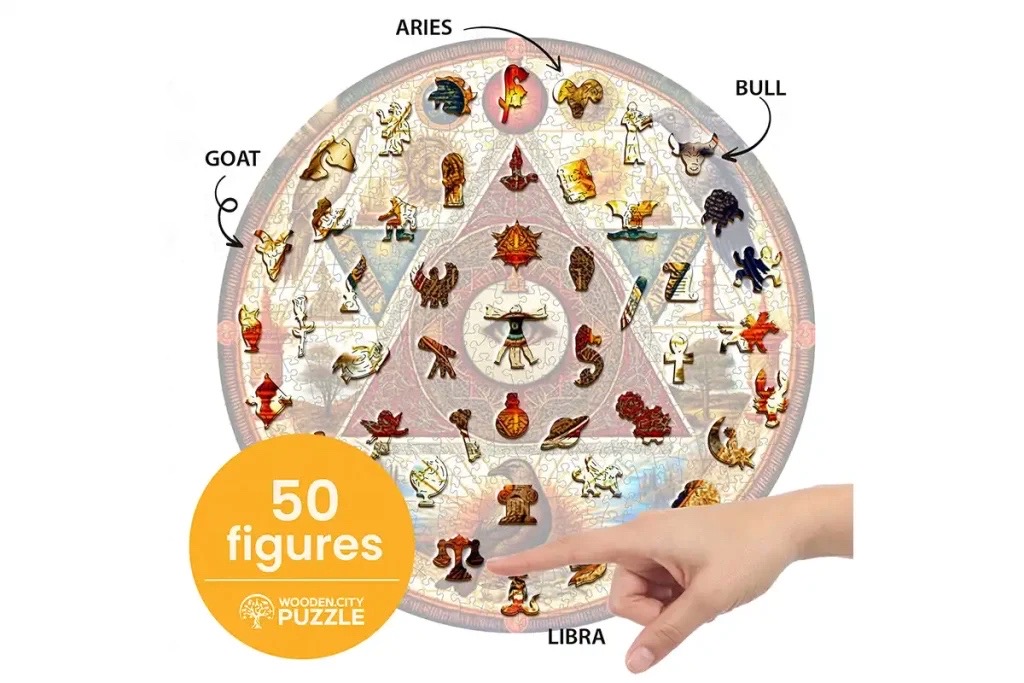 A Family Affair
Working on this captivating piece provides an excellent opportunity for family bonding. It's not just a challenge, but also a shared journey of discovery that can serve as an ideal way to spend quality time together.
Themes That Enrich the Experience
Each set is carefully themed, incorporating elements that match its core subject matter. For instance, an animal-themed set would include animal-shaped components, while a travel-themed set would feature pieces resembling landmarks from around the world.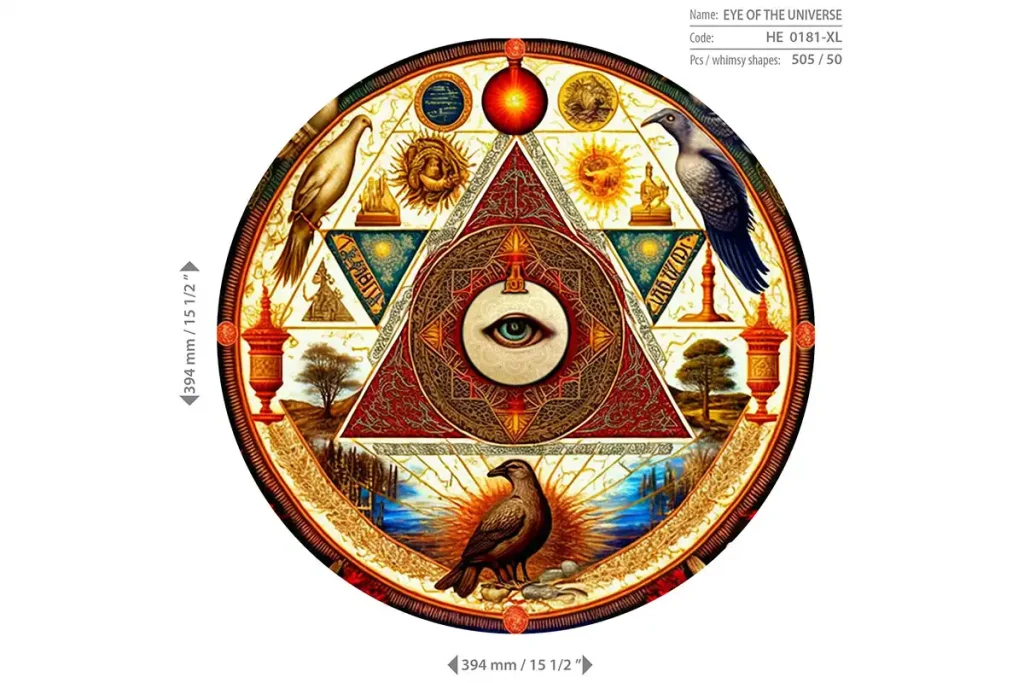 Characteristics
Series/Article
HE 0181-XL
Age
14+
Number of elements.
500pcs
Number of whimsies
50 pcs
Assembled size
H: 15.51″ ( 39,4 cm)
W: 15.51″ ( 39,4 cm)
Packaging size
H: 8.66'' ( 22 cm)
W: 8.66'' ( 22 cm)
D: 2.75'' ( 7 cm)
Packaging weight
1.65 lb (0,75 kg)
Puzzle thickness:
0,12" (3 mm)
Assembly time
13h
Artist
Adobe Stock
Type of Cut
Animal
In conclusion, the Eye of the Universe 500 is more than an activity. It serves as an educational journey, a wonderful gift, a piece of art, and a perfect family bonding experience. Offering unique thematic elements, it promises not just an engaging assembly process but a lifetime of cherished memories.