The Ultimate Exploration with a Wooden Puzzle
The Wooden Puzzle presents all the signs of the zodiac against a mesmerizing cosmic backdrop. Zodiac Montage come together in a striking assembly, filled with colorful shades.
A Journey Through the Zodiac
From Aries to Pisces, each sign is depicted with meticulous detail and vivid colors. The unique elements of this challenge are both captivating and educational, offering a perfect blend of fun and learning.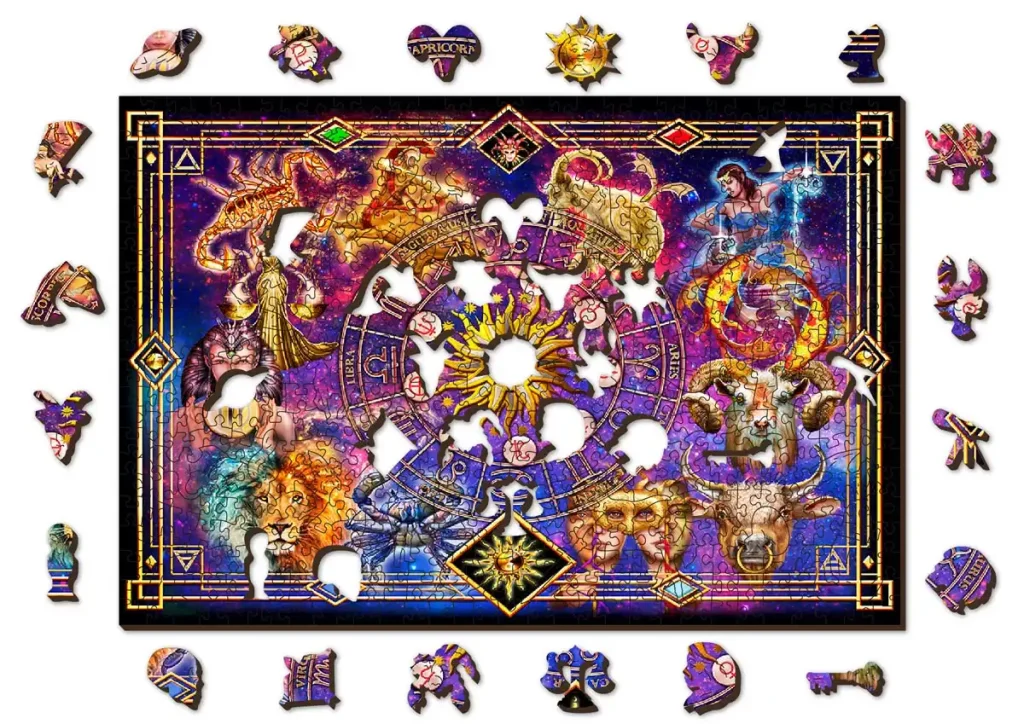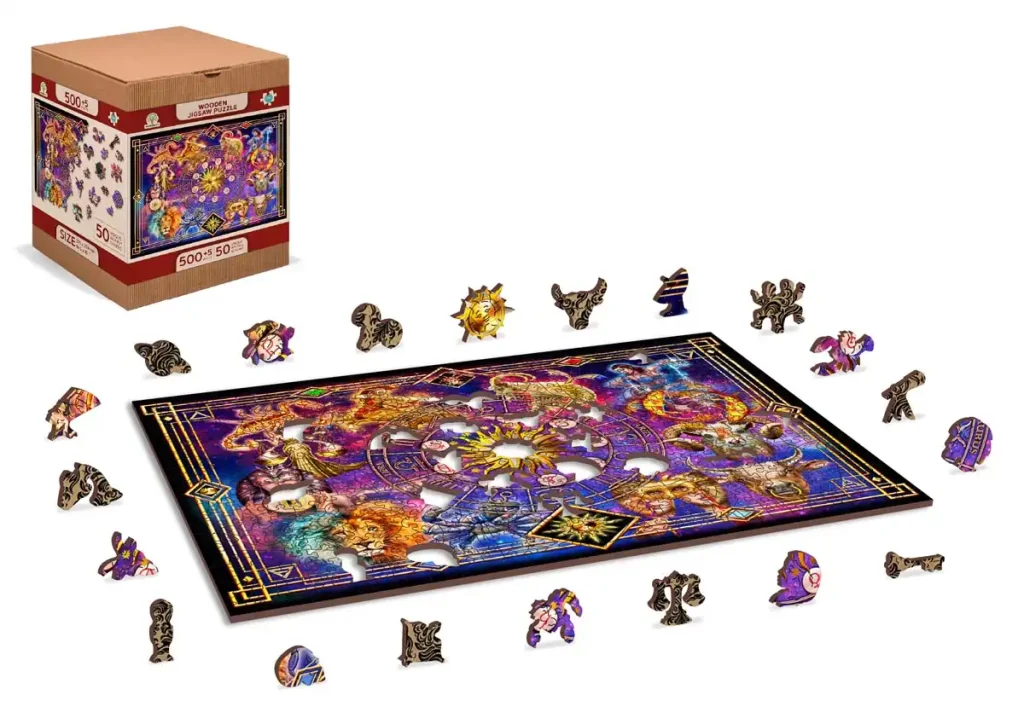 Unique Design and Themes
Each piece of this assembly carries its unique form. The presence of large shaped elements like animals or landmarks, depending on the theme, makes the process more exciting. Thematic cuts with unique elements from various countries or animals are included to enhance the assembly experience.
A Perfect Gift for Enthusiasts
Whether for a birthday, holiday, or special occasion, this product makes a thoughtful and unique gift. It's ideal for those who enjoy challenges or have an interest in astrology, zodiac, or space themes.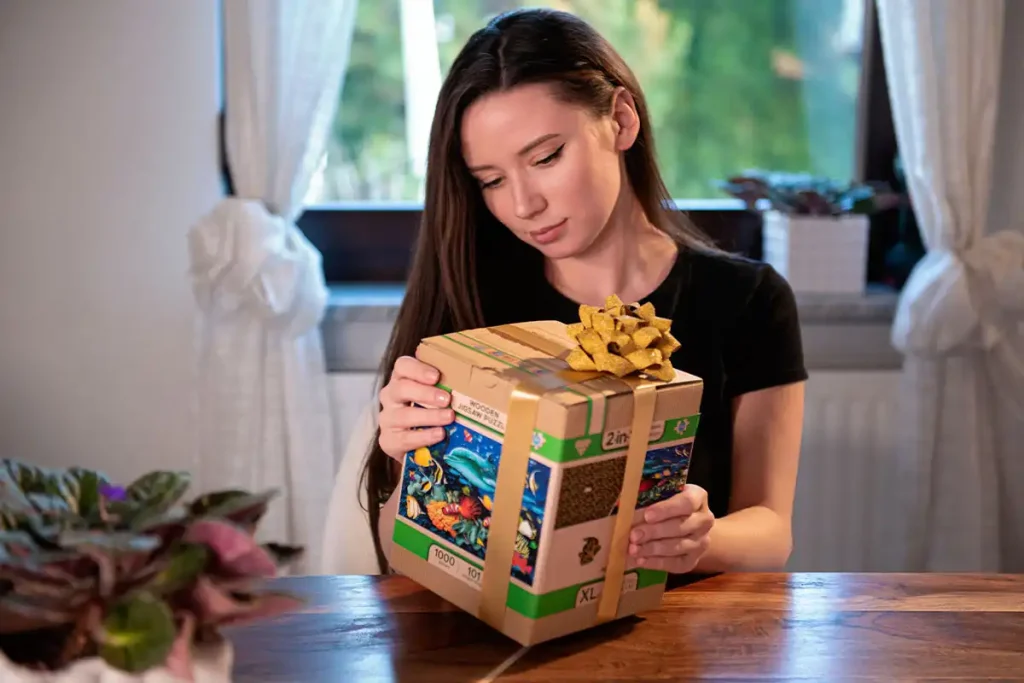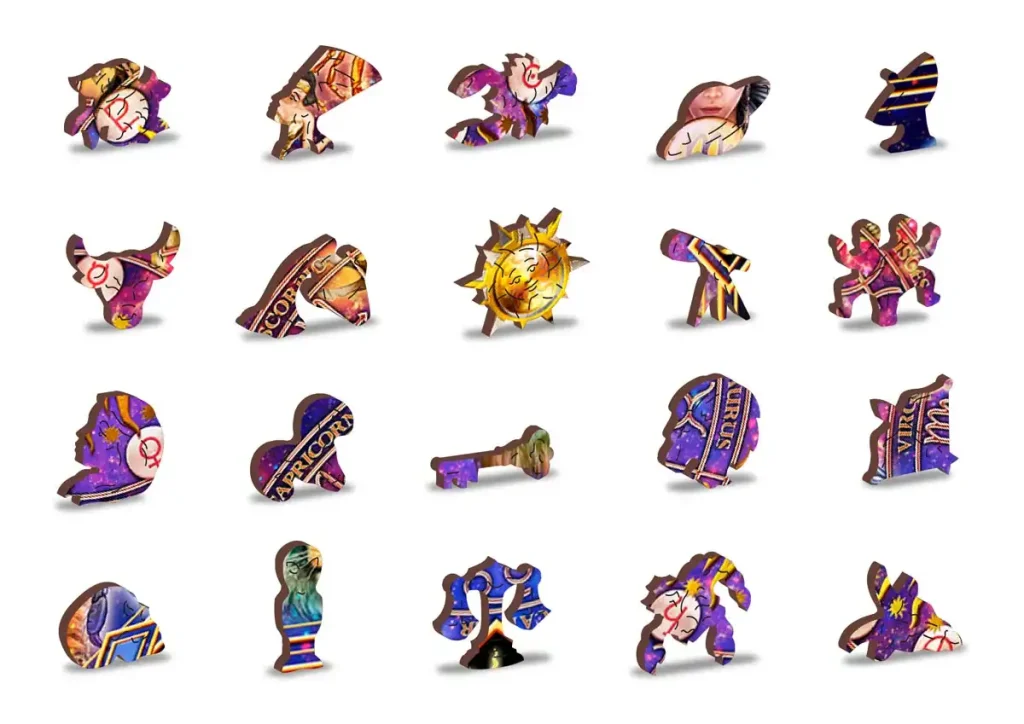 Double-Sided Assembly
With the reverse side of each piece carrying a pattern, this product offers dual-sided assembly. It's an exceptional feature that assists in the process, making it engaging for both beginners and experienced enthusiasts.
Colorful and Attractive
The vibrant colors and intricate illustrations bring the cosmic theme to life. The rich hues will certainly add a touch of beauty to your assembly experience.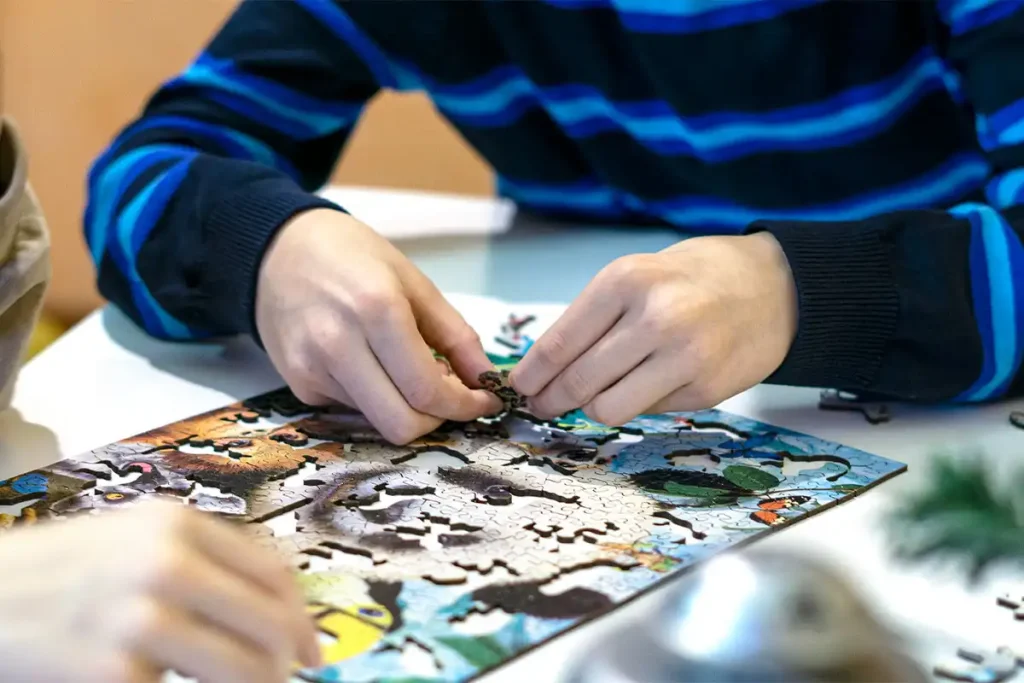 Decorative and Memorable
Once assembled, this item can be framed and hung on your wall, serving as a breathtaking piece of decor. It's more than just a leisure activity; it's an artistic statement that reflects excellence and creativity.
Characteristics
Series/Article
LB 505-0134-L
Age
10+
Number of elements
500 pcs
Number of whimsies
50 pcs
Assembled size
H: 14,76"(37,5 cm)
W: 10" (25,4 cm)
Packaging size
H: 5,98" (15,2 cm)
W: 4,92" (12,5 cm)
D: 4,92" (12,5 cm)
Packaging weight
0,66 lb (0,3 kg)
Puzzle thickness
0,12" (3 mm)
Assembly time
6h
Artist
Ciro Marchetti
Type of Cut
Library
Back side
In conclusion
The Zodiac Montage 500 offers more than just entertainment. As a unique product from Poland, European Union, it symbolizes a journey through the zodiac, a perfect blend of art and education. It's a gateway to explore astrology, bond with family, and even decorate your living space. A true masterpiece awaits your discovery.