Embrace the Enchantment of the Wooden Puzzle
Unveiling the intricacies of this captivating masterpiece is a journey in itself.
Doors That Lead to Iconic Destinations
With every piece you place, you'll open gateways leading to iconic locations such as Paris, London, Venice, and the Netherlands. Witness the Eiffel Tower, float along Venetian canals, marvel at London's historic architecture, and tiptoe through Dutch tulip fields – all within the confines of this artistic creation.
A Distinct Experience
Beyond the vibrant hues that catch your eye, each jigsaw component boasts an unparalleled shape, ensuring no two are alike. Furthermore, large silhouette components, ranging from wild animals to famous landmarks, punctuate the scene, making the assembly process even more exhilarating.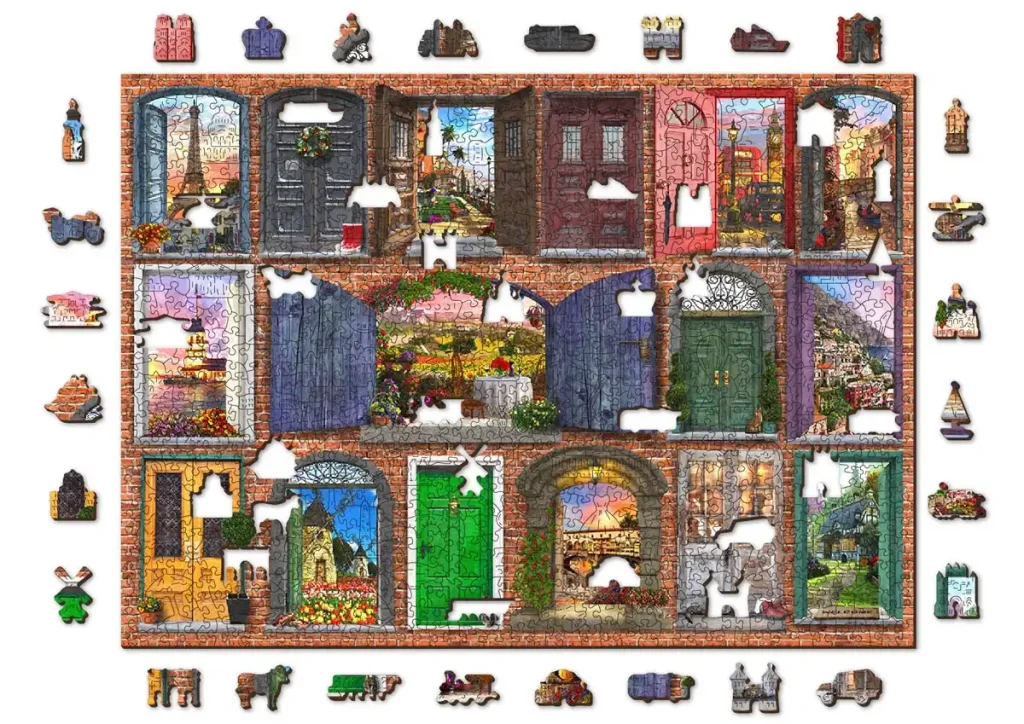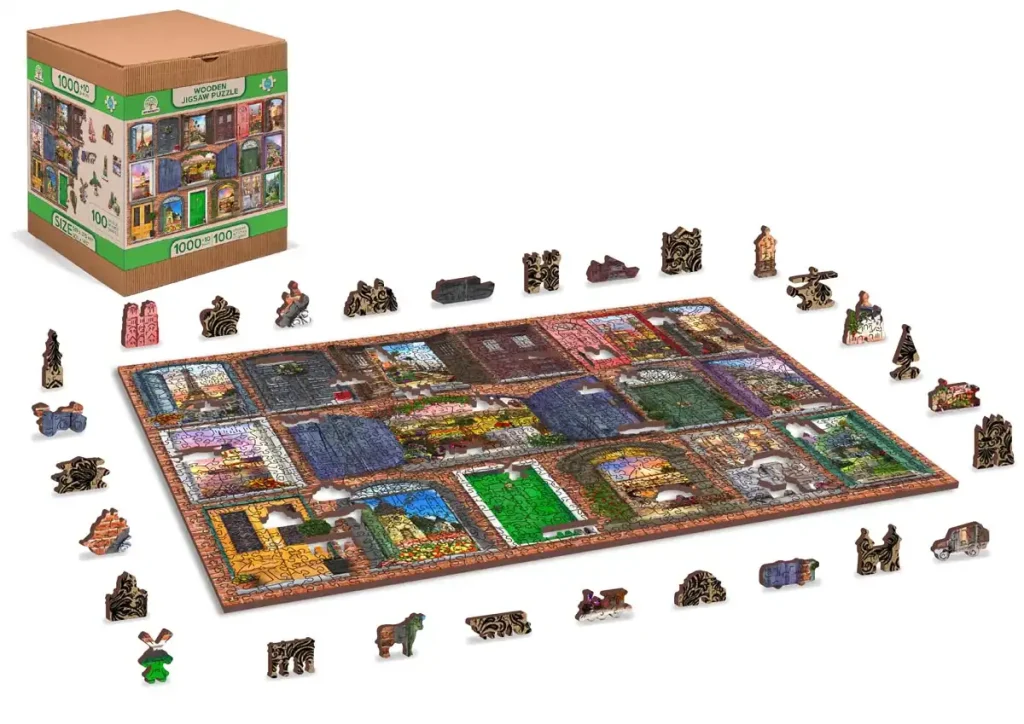 Gift of a Lifetime
Seeking the ideal present? This masterpiece isn't just for those who cherish challenges but for anyone with an appreciation for art and travel. It serves as an impeccable bonding activity for families on cozy evenings.
Transform Your Living Space
Upon completing the assembly, it stands as a testament to your dedication, serving as a gorgeous decorative piece that will surely be the conversation starter in any room.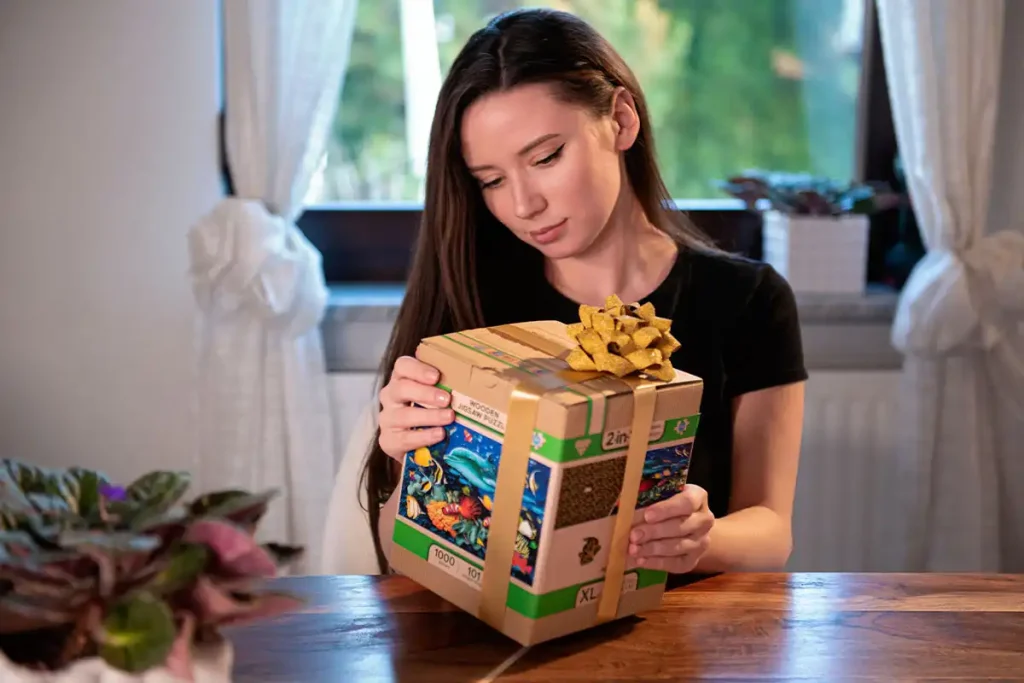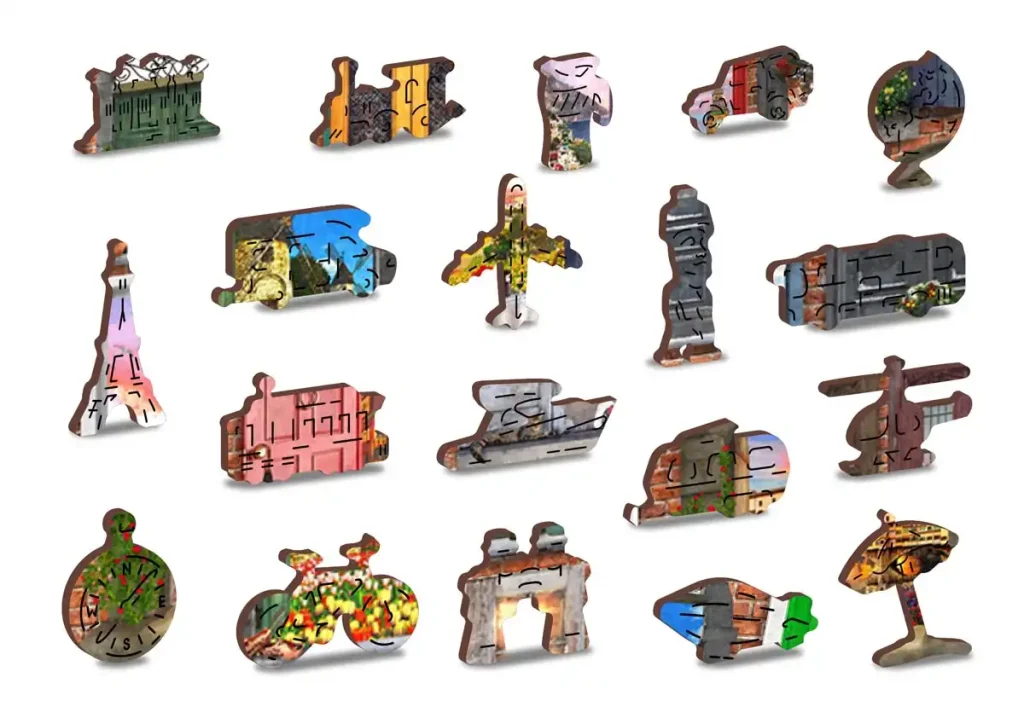 Two Sides to Every Piece
Flip the components, and a new world of patterns awaits, designed to assist during your assembly journey. The thematic cuts, from wildlife motifs to landmarks, add depth and complexity.
Shared Moments with Family
Engaging with this masterpiece provides an opportunity for quality time with loved ones, fostering connections and creating memories.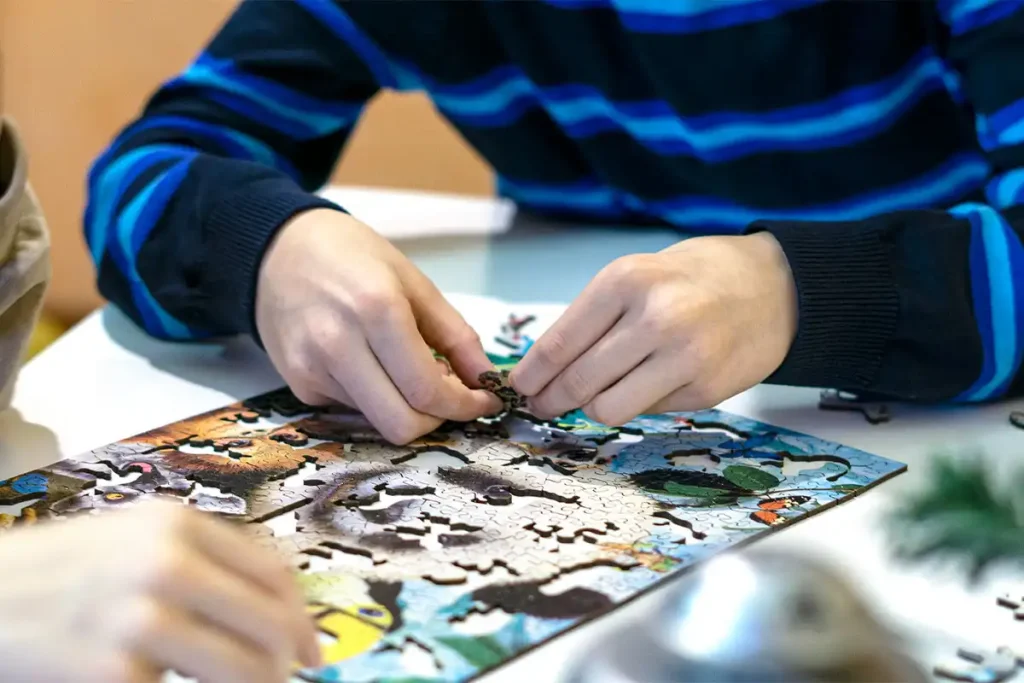 Characteristics
Series/Article
TR 1010-0138-XL
Age
14 +
Number of elements
1000 pcs
Number of whimsies
100 pcs
Assembled size
H: 20.43" (51,9 cm)
W: 14.76" (37,5 cm)
Packaging size
H: 7.87" (20 cm)
W: 6.57" (16,7 cm)
D: 6.57" (16,7 cm)
Packaging weight
1,34 lb (0,61 kg)
Puzzle thickness
0.12″ (0,3 cm)
Assembly time
13h
Artist
Dominic Davison
Type of Cut
Travel
Back side
In conclusion
The "Open and Close Doors 1000" is more than just a challenge. It's a journey, an artwork, and a memory-maker rolled into one. Dive in, piece by piece, door by door, and let the adventure begin.