A Journey Through Italy with the Wooden Puzzle
The Wooden Puzzle beckons you to embark on a journey, exploring the beauty and serenity of the Dolomites in Italy. The vivid colors painted on each piece recreate the ambiance of fall, making the assembly process a visually delightful experience.
Detailed Craftsmanship for Enthusiasts
Every piece stands out in its own right, each bearing a distinctive shape that adds to the charm of assembly. Larger thematic cuts featuring wildlife or landmarks, depending on the theme, ensure an engaging and captivating experience.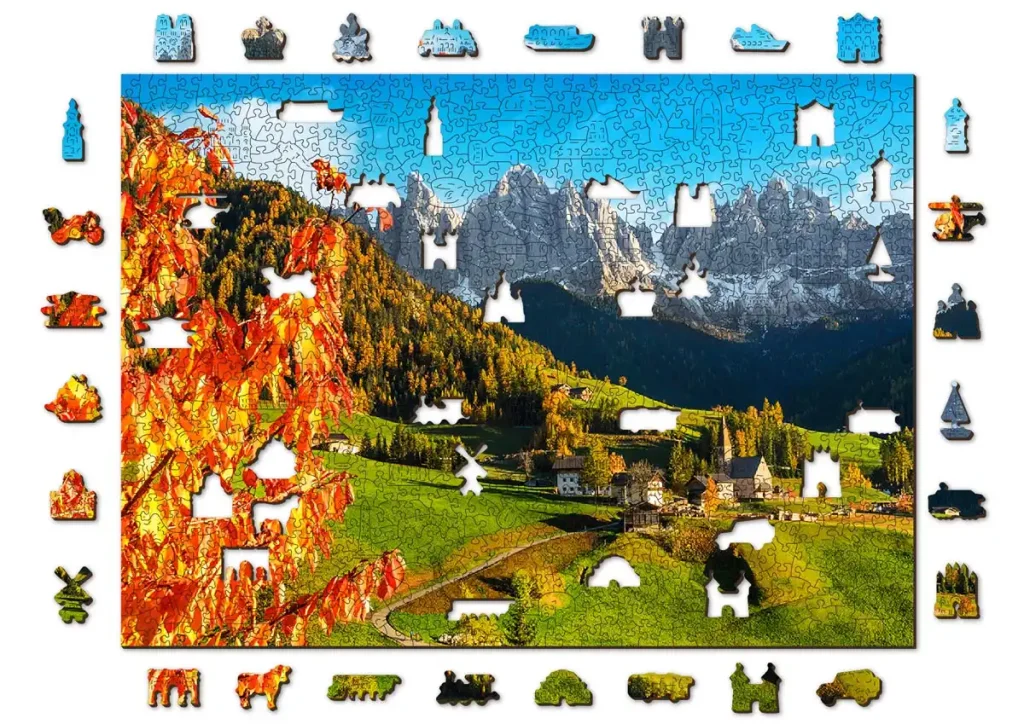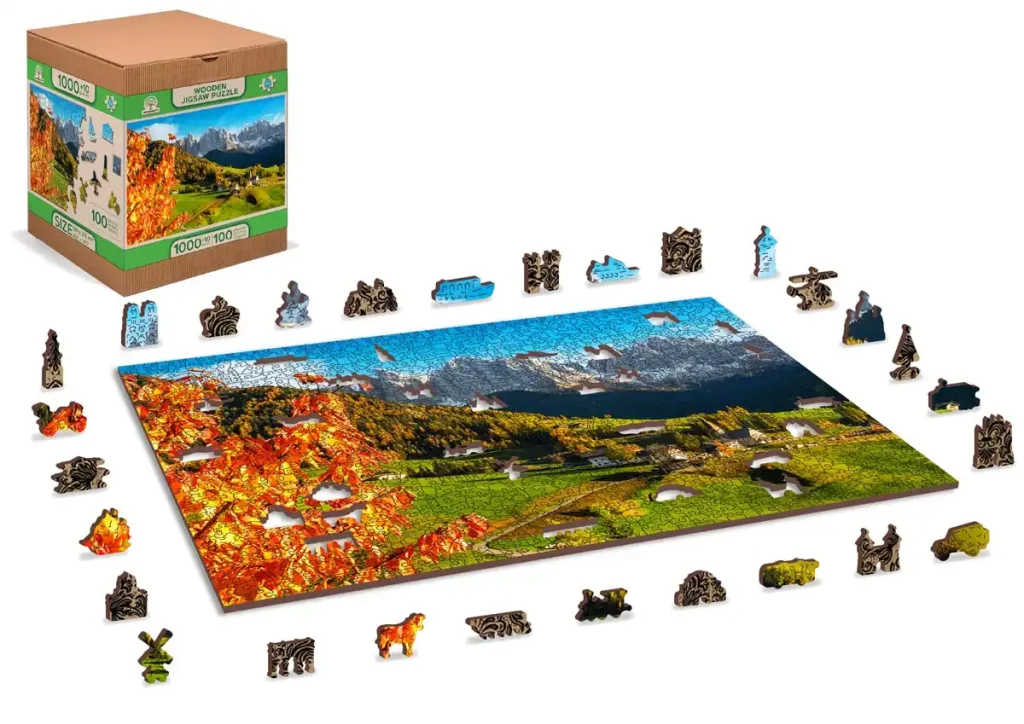 A Gift Worth Giving
Seeking a memorable present? This item emerges as a perfect choice. Suitable for both adults and youngsters aged 14 and above, it not only challenges but promises a bonding time. It's not just a pastime, but a symbol of thoughtfulness.
Enhanced with Two-sided Intricacy
Each element of this masterpiece holds a secret. When flipped, it reveals a unique pattern on its other side, guiding and assisting as you piece together this captivating vista.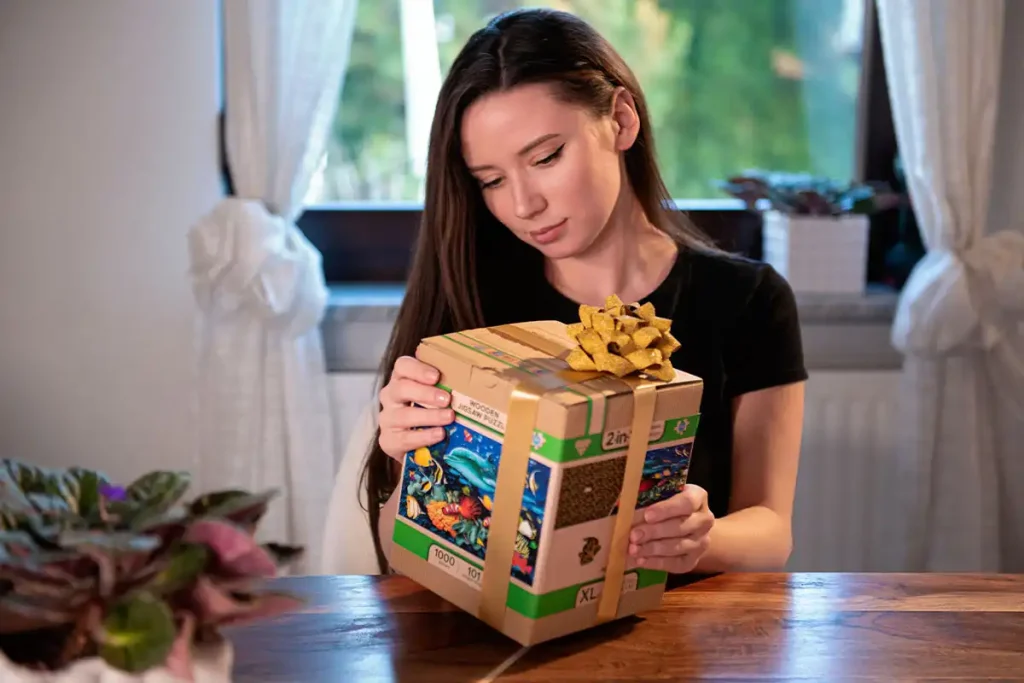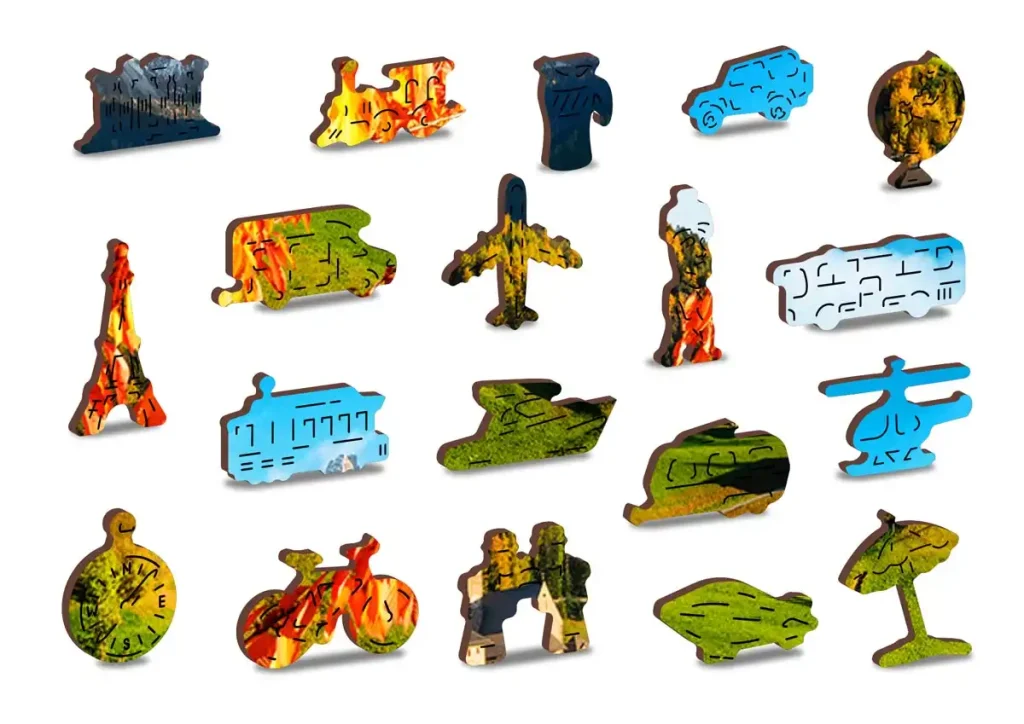 More Than Just a Challenge
The process of piecing this together is not merely a task but a journey. It's a beautiful way to spend quality time with family, making memories, and cherishing conversations. The thematic cuts, be it fauna for animal-themed ones or iconic landmarks for travel-themed ones, enrich this experience, offering a glimpse into different worlds.
Aesthetics Beyond Entertainment
Once you've pieced together the enchanting scene of the Sankt Magdalena village, you'll be compelled to showcase it. Completed, it acts as a charming decor piece, ready to be framed and adorning any wall, immortalizing the beauty of the Dolomites.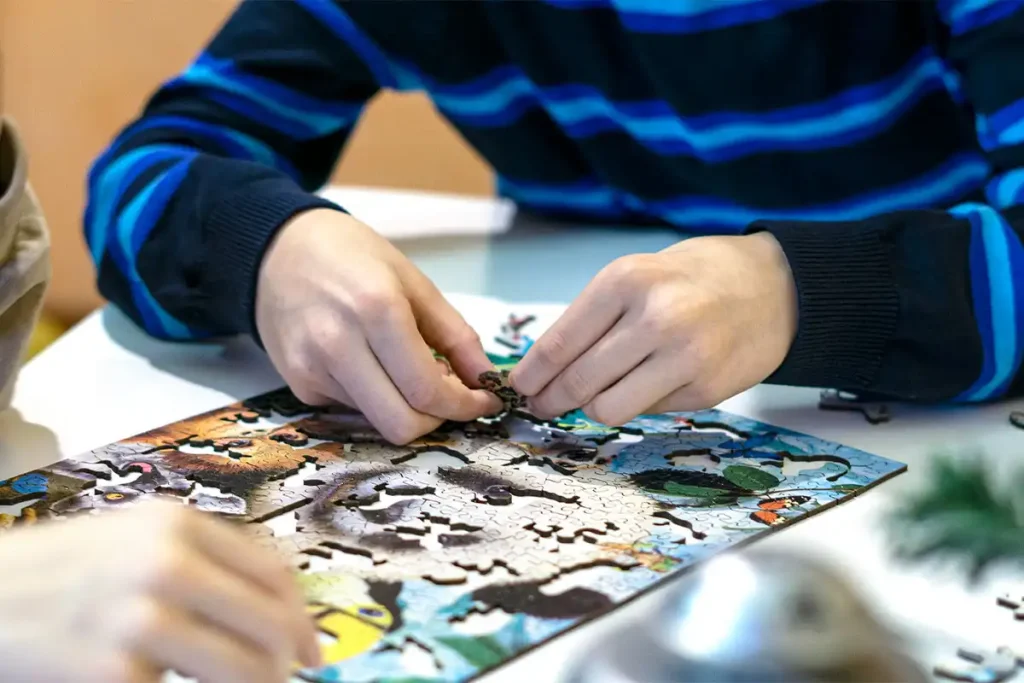 Characteristics
Series/Article
TR 1010-0120-XL
Age
14 +
Number of elements
1000 pcs
Number of whimsies
100 pcs
Assembled size
H: 20.43" (51,9 cm)
W: 14.76" (37,5 cm)
Packaging size
H: 7.87" (20 cm)
W: 6.57" (16,7 cm)
D: 6.57" (16,7 cm)
Packaging weight
1,34 lb (0,61 kg)
Puzzle thickness
0.12″ (0,3 cm)
Assembly time
13h
Artist
shutterstock
Type of Cut
Travel
Back side
In conclusioт
This item is not just about creating an image; it's about experiencing a narrative, feeling a connection, and cherishing a piece of Italy's beauty. Dive in, and let every fragment narrate a tale, concluding in a mesmerizing tableau.