The Enchantment of a Wooden Puzzle: Experience the Alpaka Shaped Adventure
Delve deep into the allure of this Wooden Puzzle, sculpted to mirror the gentle form of an Alpaca's head. Adorned with a vibrant hippie-style rainbow collar, this piece is a harmonious blend of mystery, allure, and radiant colors.
Stepping Beyond the Usual
Every element of this set is distinct, ensuring a captivating assembly experience. Find larger thematic elements within, such as animals or landmarks, according to the central theme, adding a unique layer of intrigue.
Two Sides to Every Story
Each piece showcases a dual essence. On the reverse, intricate patterns await, not only adding aesthetic beauty but also serving as guides during your assembly journey.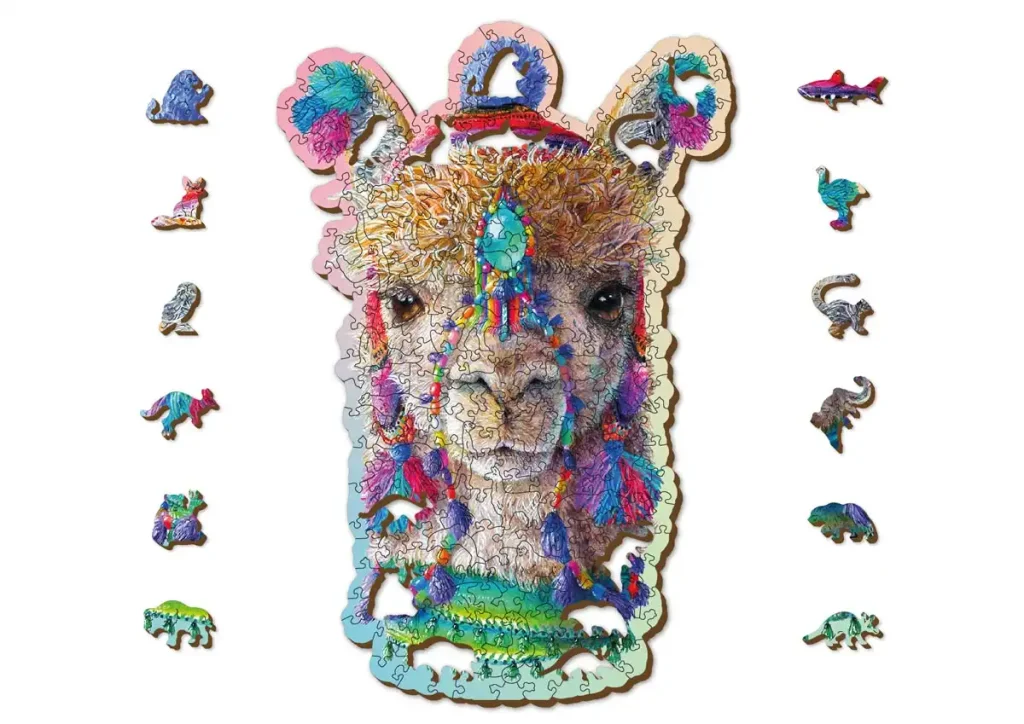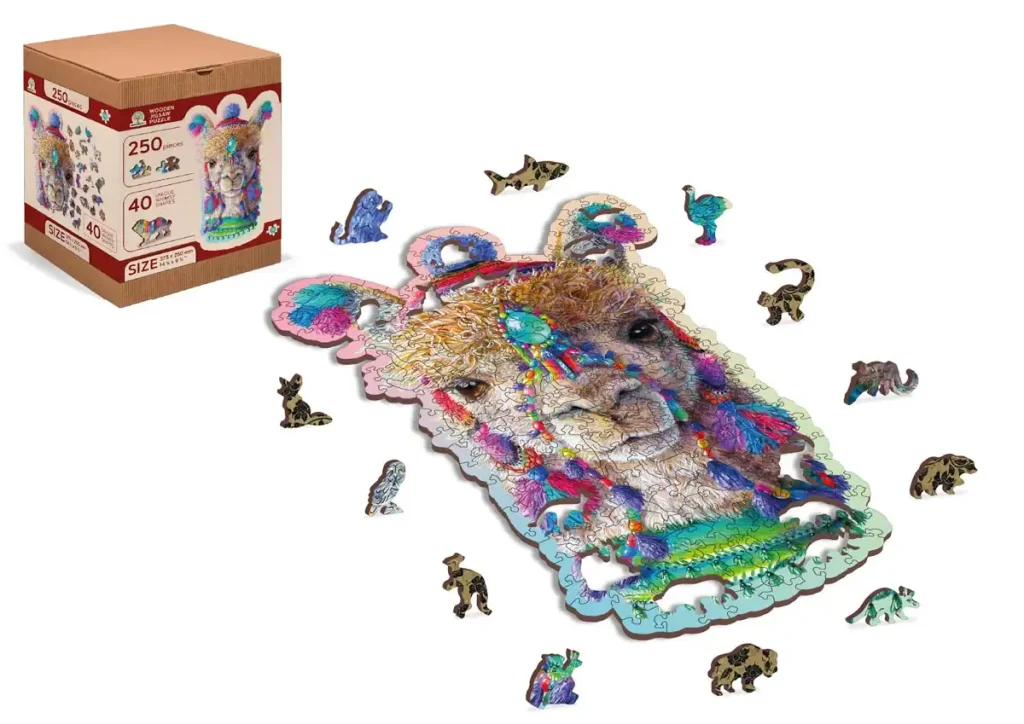 A Gift from the Heart
In search of the perfect present? This is your answer. Gift the joy of cognitive stimulation combined with relaxation. Perfect for children aged 10 and up as well as adults, it's more than a present; it's an invitation to moments of shared creativity and cherished memories.
Transforming Spaces with Art
After assembling, the beauty doesn't need to be stored away. This artwork is an elegant decor piece, ready to enhance any wall, adding an artistic touch to your space.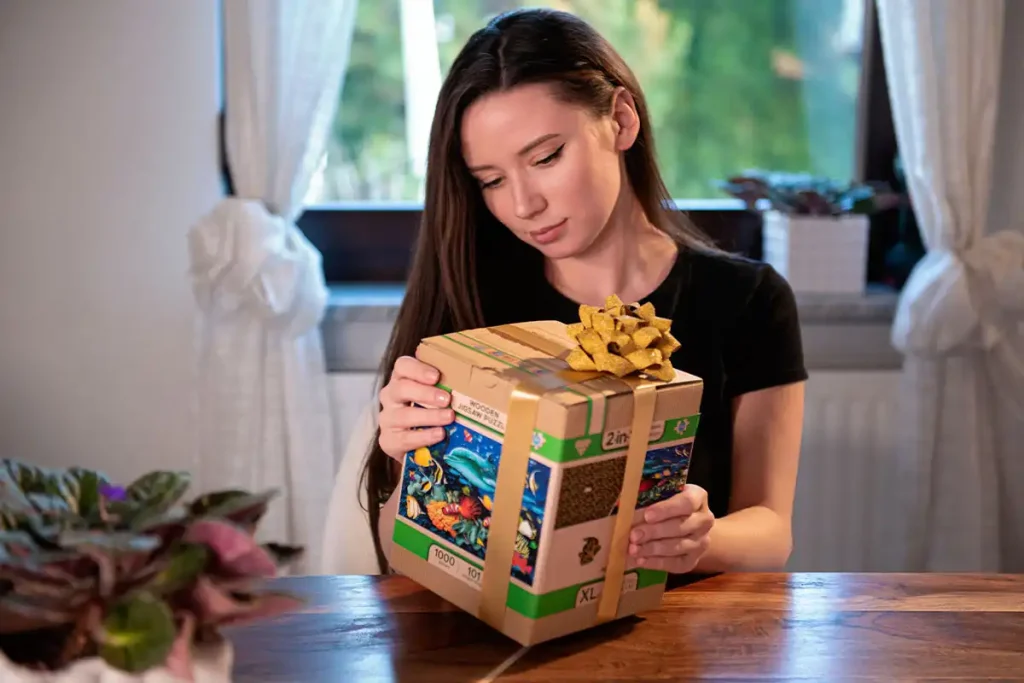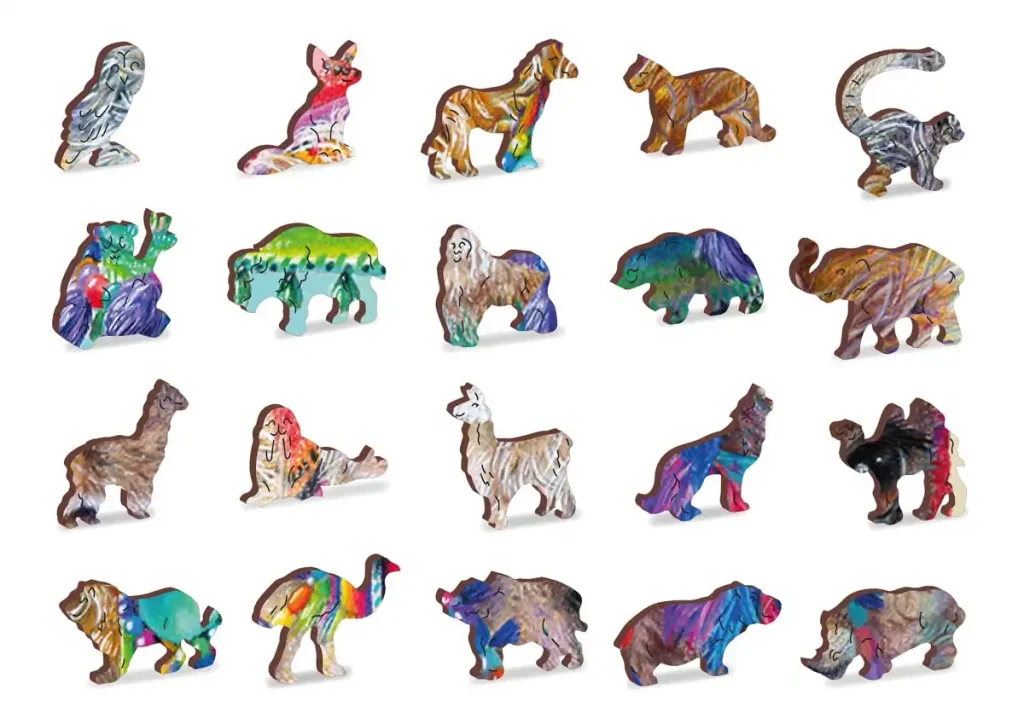 Thematic Discoveries Await
Dive into thematic intricacies. While this set captivates with animal-inspired elements, other sets in our collection whisk you away on journeys filled with notable landmarks from various corners of the world.
Quality Time, Redefined
Embarking on the Mystic Alpaka assembly is more than a mere activity. It's an invitation to quality moments, laughter, collaboration, and bonding with loved ones.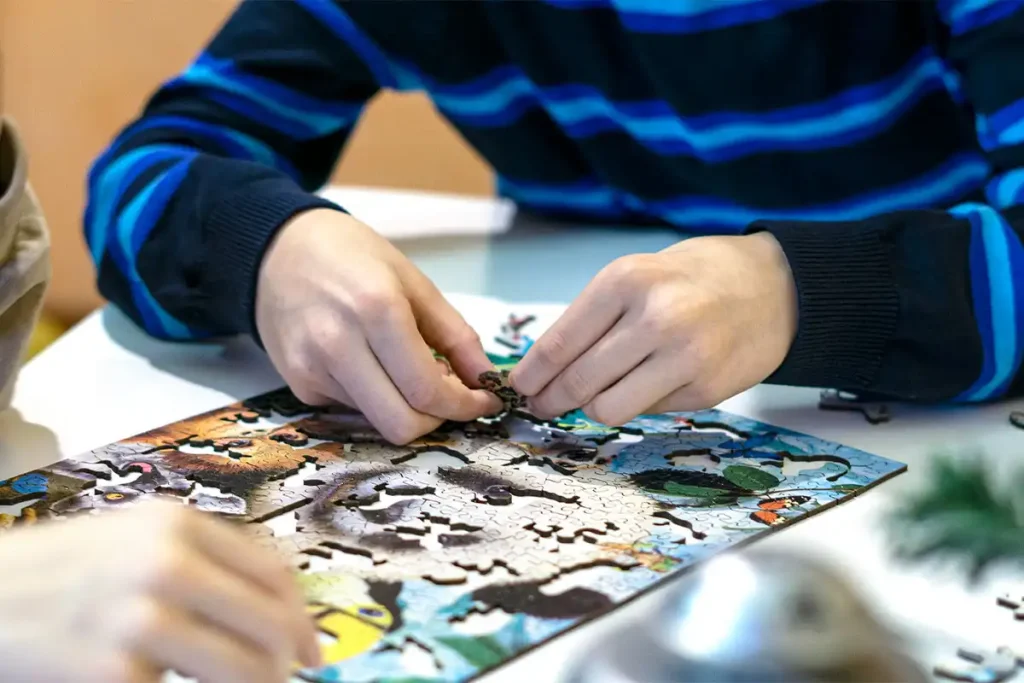 Characteristics
Series/Article
HE 0093-L
Age
10+
Number of elements
250pcs
Number of whimsies
40pcs
Assembled size
H: 14.76" ( 37,5cm)
W: 10" ( 25,4cm)
Packaging size
H: 5.98" (15,2 cm)
W: 4.92" (12,5 cm)
D: 4.92" (12,5 cm)
Packaging weight
0,89 lb (0,405 kg)
Puzzle thickness
0.12″ (0,3 cm)
Assembly time
3h
Artist
Carrie Edwards
Type of Cut
Animal
Back side
In conclusion
Mystic Alpaka 250 isn't just a collection of pieces; it's an art, a journey, and a symbol of memories waiting to be created. Dive in and let it serve as a conduit to joyous moments and a richer living experience.