Experience the Intricacy of the Wooden Puzzle
The allure of the Wooden Puzzle lies not just in its intricate details but in the very essence of its creation. Assembled from the heart of Poland, European craftsmanship shines through each unique piece. Every fragment of this masterpiece has its own distinctive shape. Further adding to the thrill are the larger thematic cuts, showcasing animals or landmarks based on the theme.
For Every Age and Stage
Perfectly suited for adults and children aged 10 and above, this creation transcends generations. The joy of piecing it together offers a shared experience between parent and child, fostering deeper bonds.
Discover Hidden Patterns
Intricately designed, each piece boasts a pattern on its reverse side. These subtle designs act as clues during the assembly process, adding an intriguing layer to the experience.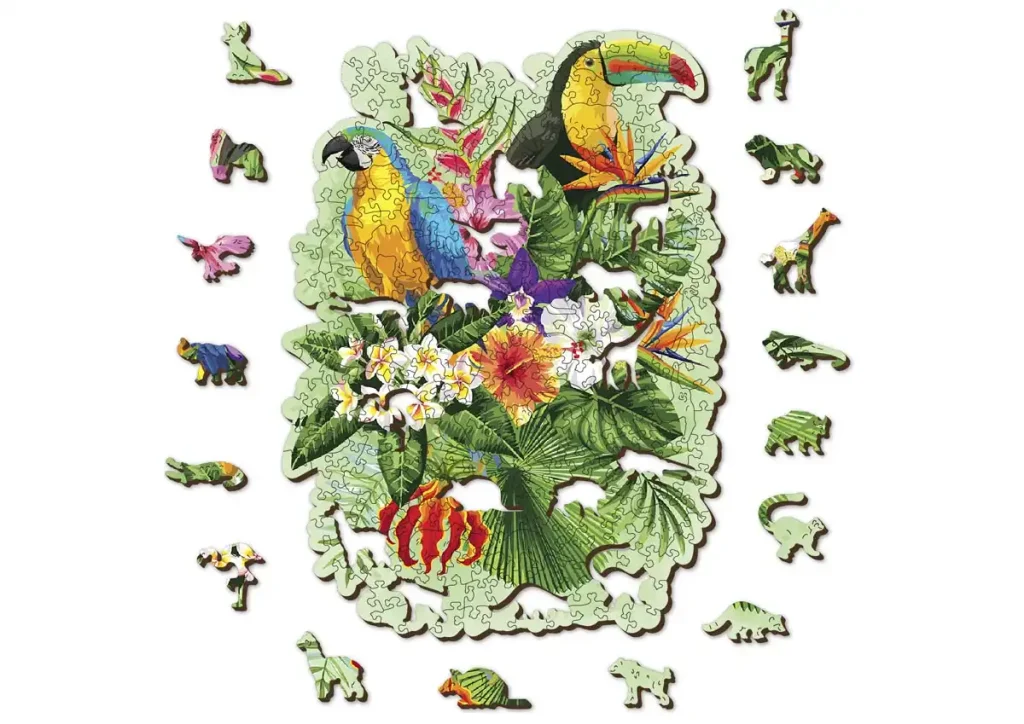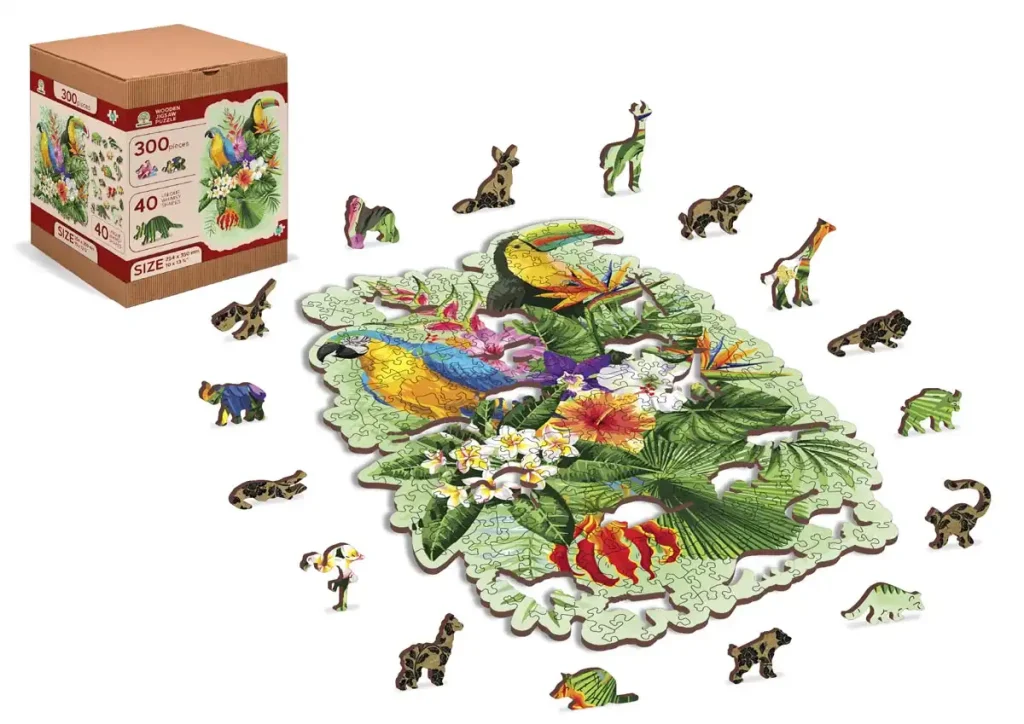 A Gift Beyond Ordinary
Seeking the quintessential present for a loved one? Look no further. Beyond mere entertainment, it offers hours of cognitive engagement, making it a gift of both fun and intellect.
Turn Spaces into Art Galleries
Beyond the pleasure of its assembly, the completed art stands as a testament to craftsmanship and aesthetics. Its vivid depiction of the Ara and Toucan amidst tropical florals can easily transform any wall into an art showcase.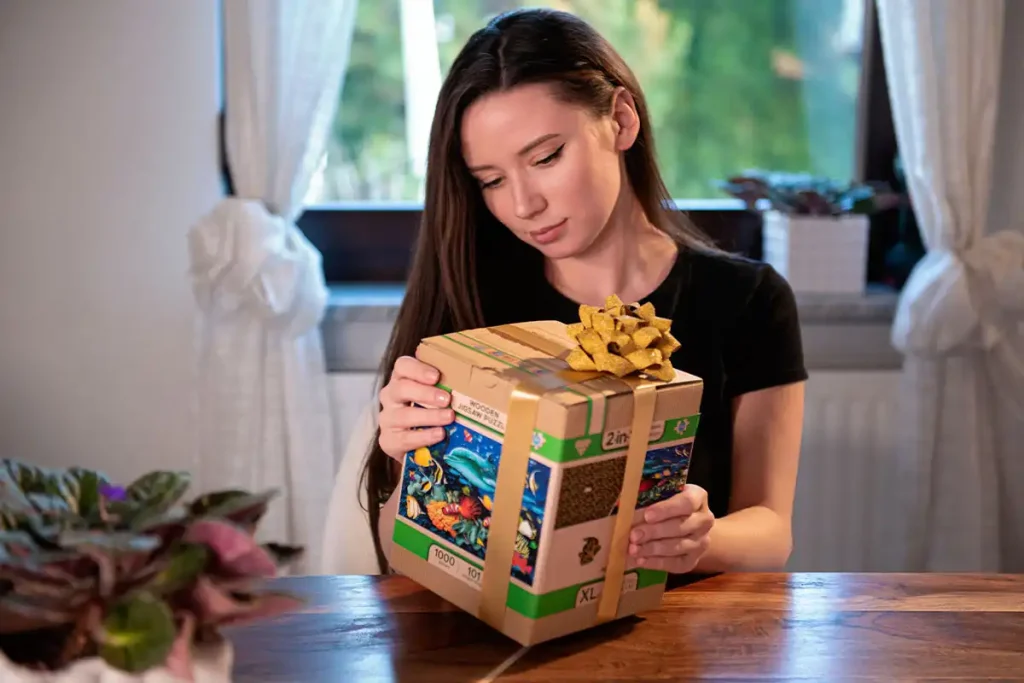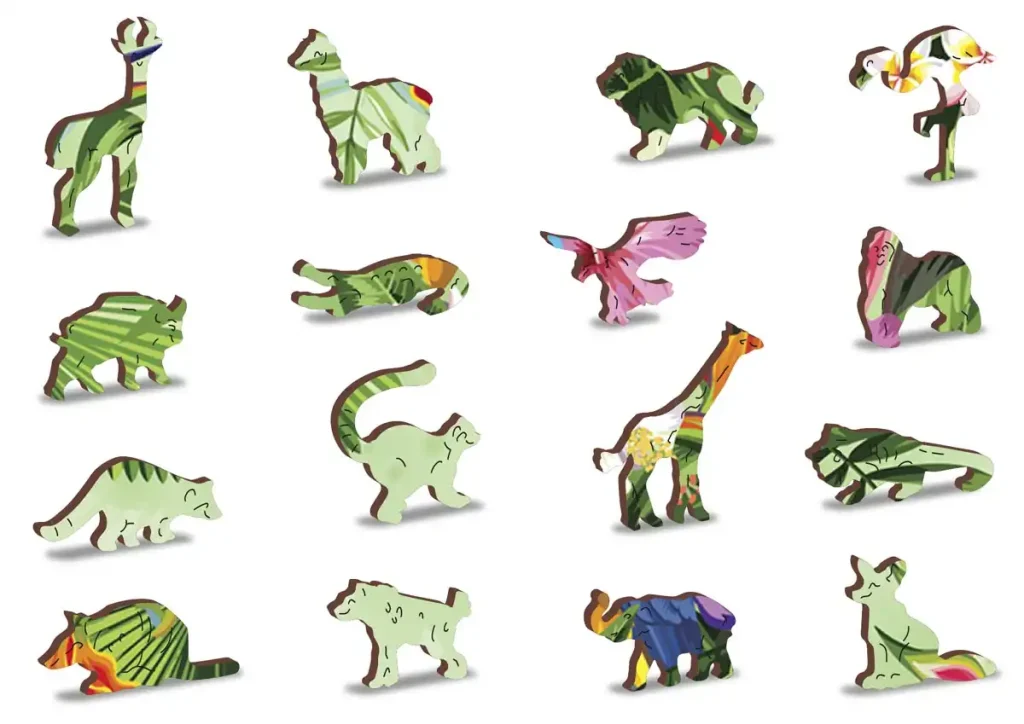 Every Theme Tells a Story
Every product carries its thematic tale. While this features the elegance of tropical birds, others may transport you around the globe, presenting you with iconic landmarks from various countries.
Time Well Spent
Assembling this masterpiece offers more than just a pastime. It's a cherished opportunity to spend quality moments with family, creating memories that linger for a lifetime.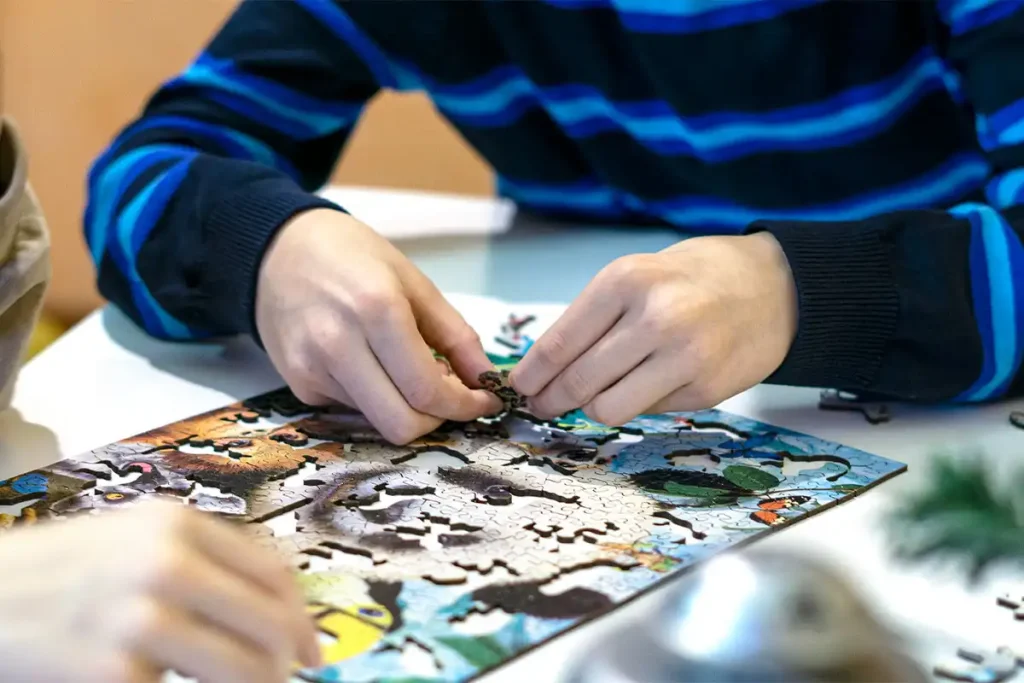 Characteristics
Series/Article
HE 0046-L
Age
10+
Number of elements
300pcs
Number of whimsies
40pcs
Assembled size
H: 14.76" ( 37,5cm)
W: 10" ( 25,4cm)
Packaging size
H: 5.98" (15,2 cm)
W: 4.92" (12,5 cm)
D: 4.92" (12,5 cm)
Packaging weight
0,89 lb (0,405 kg)
Puzzle thickness
0.12″ (0,3 cm)
Assembly time
3h
Artist
shutterstock
Type of Cut
Animal
Back side
In conclusion
The "Tropical birds 300" is more than just an assembly of pieces. It's a journey through art, culture, and bonding moments, waiting for you to embark upon. Experience the European craftsmanship, relish the thematic tales, and let it find a special place in your heart and home