Unlocking Memories with 3D Wooden Puzzle Games
Experience a fresh perspective on 3D Wooden Puzzle Games with the Brain Teaser IQ «15 puzzle». Crafted with precision in Poland, this European marvel employs the resplendent birch to redefine gaming and assembling experiences.
Compact Design, Boundless Entertainment
The globally cherished game of «15 puzzle» comes alive in this compact version. Its meticulous design ensures it fits seamlessly into your travel plans, transforming mundane journeys into riveting gaming sessions.
Unleash Your Creativity
Beyond the thrills of solving the puzzle, this model serves as a canvas for enthusiasts. Feel free to add colors and designs, making the Brain Teaser IQ «15 puzzle» an authentic piece reflecting your unique touch.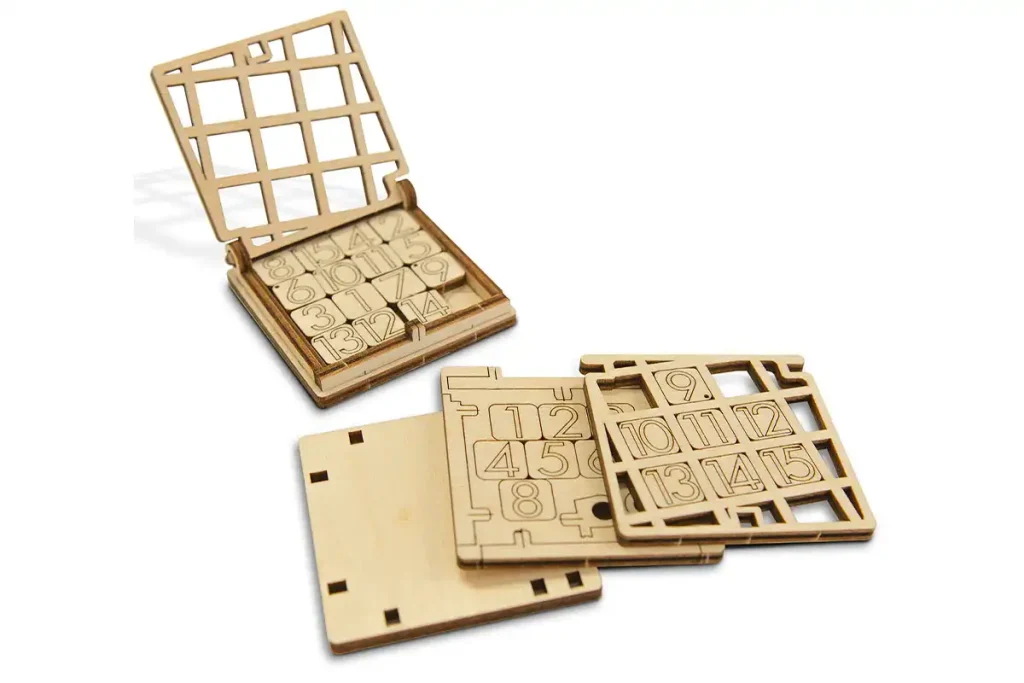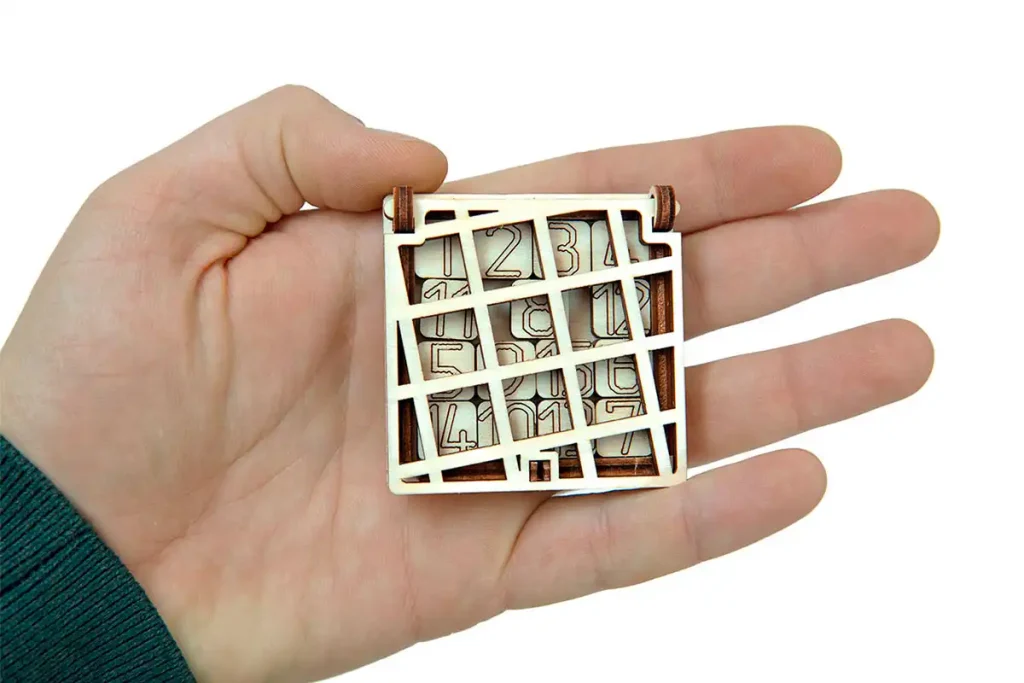 Timeless Bonding with Loved Ones
Harness the potential of this game to foster connections. It's not merely about sliding tiles; it's about laughter, strategy, and creating shared memories. Every move becomes an opportunity to bond with family, turning simple gaming sessions into cherished moments.
The Perfect Gift of Thought and Challenge
Seeking the quintessential present? This game, a blend of tradition and innovation, makes for an impeccable gift choice, be it birthdays, anniversaries, or special occasions. Its enduring allure ensures it's treasured by all, from the young to the young at heart.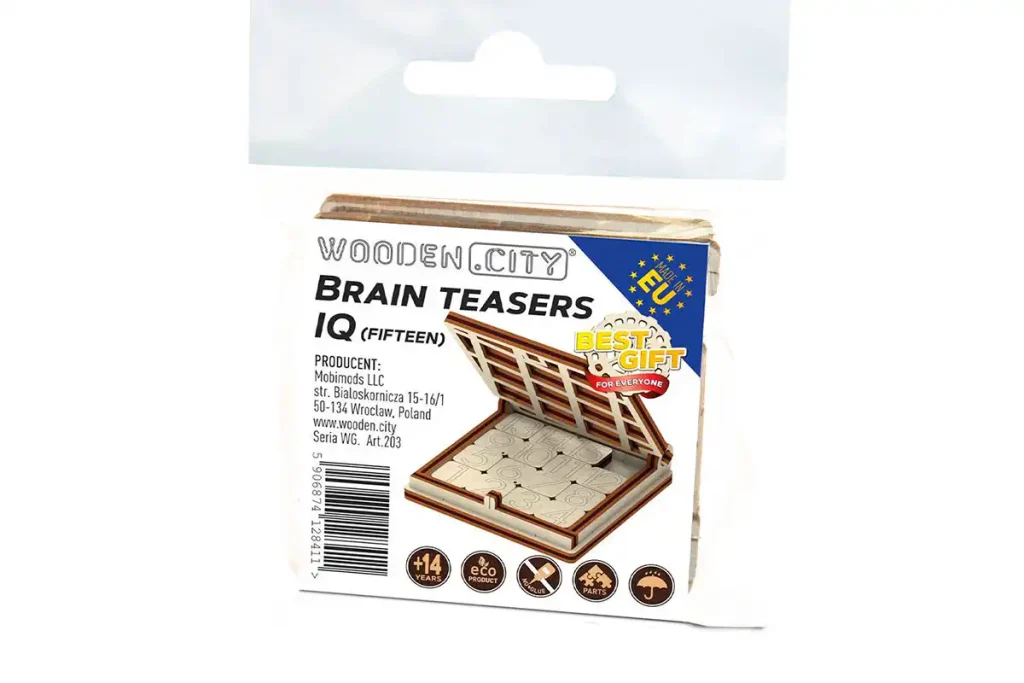 Challenge Awaits Every Mind
Dive into an intellectual adventure with the family. Brain Teasers IQ Fifteen offers hours of mind-stimulating fun, enhancing thinking prowess. Watch as generations bond, strategize, and laugh. Perfect for evenings together or weekend get-togethers. Let the games begin!
Characteristics
Series/Article
WG 203
Assembly time
5 min
Skill level
1/5
Number of parts total
24
Dimensions
H: 2.36'' (6 cm)
W: 2.36'' (6 cm)
D: 0.47'' (1,2 cm)
Packing size
H: 2.36'' (6 cm)
W: 2.36'' (6 cm)
D: 0.47'' (1,2 cm)
Can be a decor element
✔
Mini game
✔
Game board
✔
Figurines/elements for the game included
✔
Possibility of hand painting
✔
The packing box is made of wood.
Inside there is an instruction on how,
after assembling the model, you can also
assemble the box into a demonstration stand.
✔
Age
8+
Rediscover the Joys of Solving
Reengage with the mesmerizing world of the «15 puzzle». Each shuffle and slide deepens the intrigue, presenting a challenge that beckons both novices and aficionados alike. The joy of arriving at the solution, however, remains unparalleled.
Concluding, the Brain Teaser IQ «15 puzzle» offers more than meets the eye. Emanating from Poland's woodworking expertise, this game invites you to solve, paint, and above all, cherish irreplaceable moments with loved ones. Dive in, and let the games begin!