Rediscover Classic Games with 3D Wooden Puzzle Games
For those passionate about 3D Wooden Puzzle Games, this offering is more than just a game; it's an experience. Compact in design yet vast in challenge, this set brings forth a renowned duo of games in a size perfect for on-the-go entertainment.
European Excellence in Craftsmanship
Hailing from the heart of Poland, an emblematic member of the European Union, this product is a fusion of cultural tradition and meticulous craftsmanship. Sculpted from the finest birch, it exemplifies the dedication and precision Polish artisans are renowned for.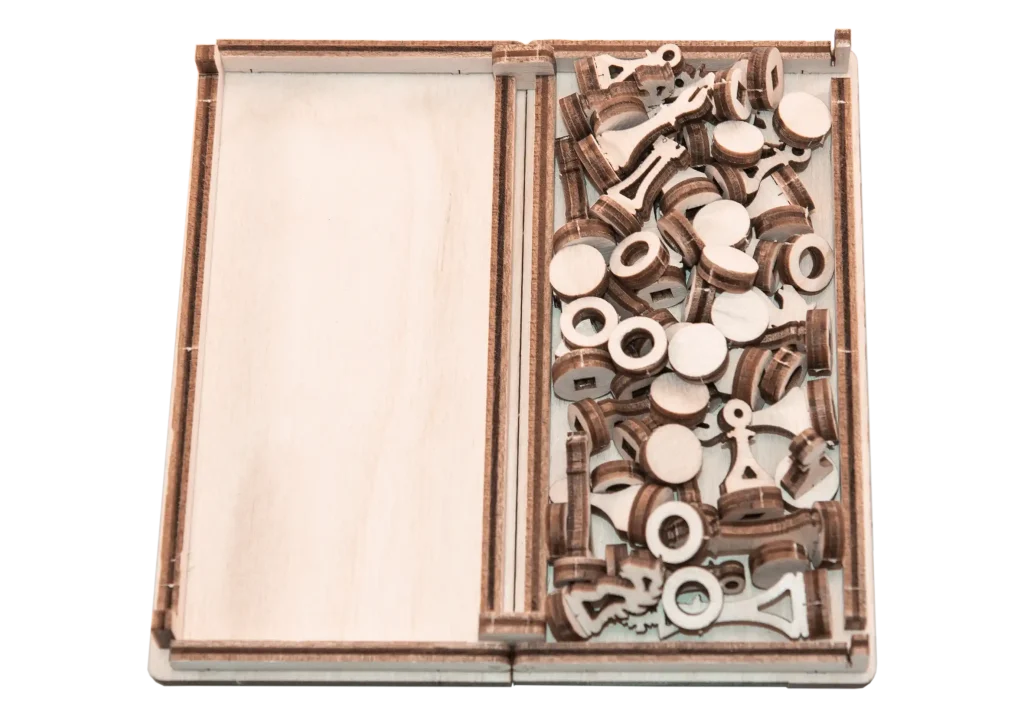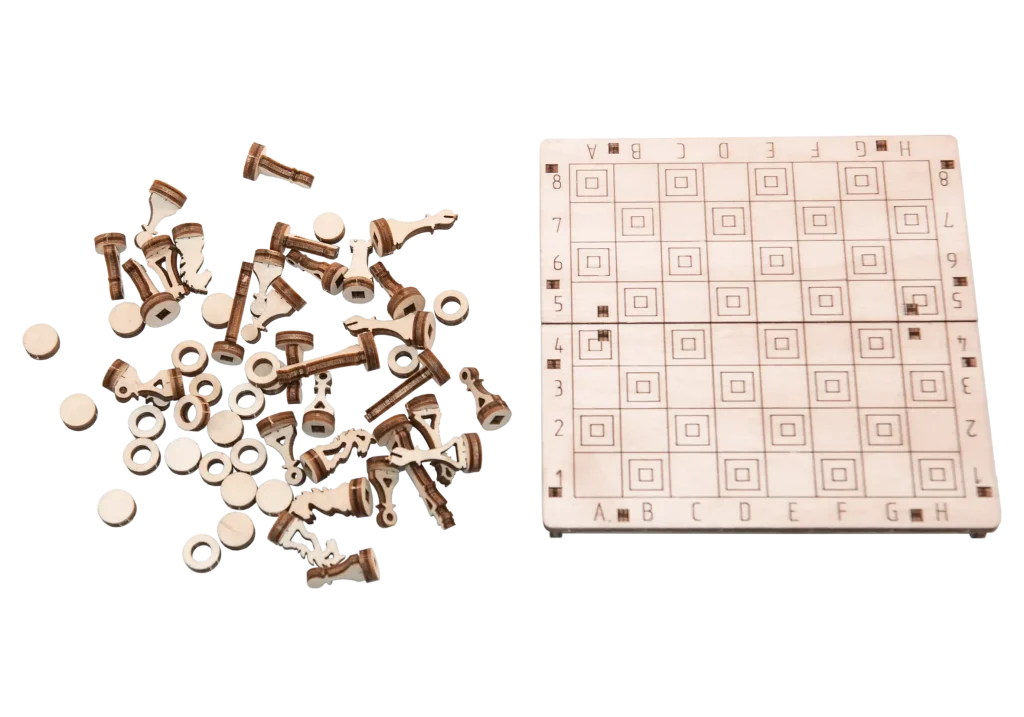 An Assembly of Fun and Function
Not just a set of games, but a constructor that provides both joy and challenge. Every piece, every slot is a testament to design proficiency, ensuring that players not only engage in the game but also appreciate the beauty of its construction. Furthermore, enthusiasts can paint or stain it, adding a personalized touch, crafting a set uniquely theirs.
A Treasured Gift
In search of the perfect present? This game set, embedded with layers of strategy, patience, and creativity, makes for an ideal gift. Be it a birthday, anniversary, or any special occasion, it promises to be a cherished possession, bringing joy to its recipients.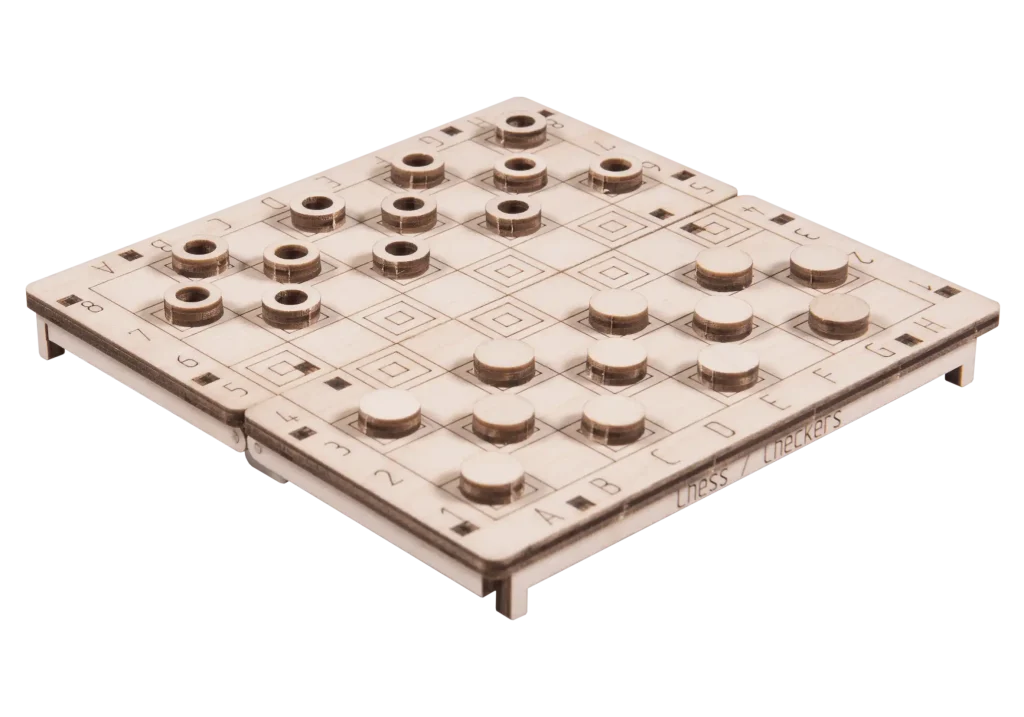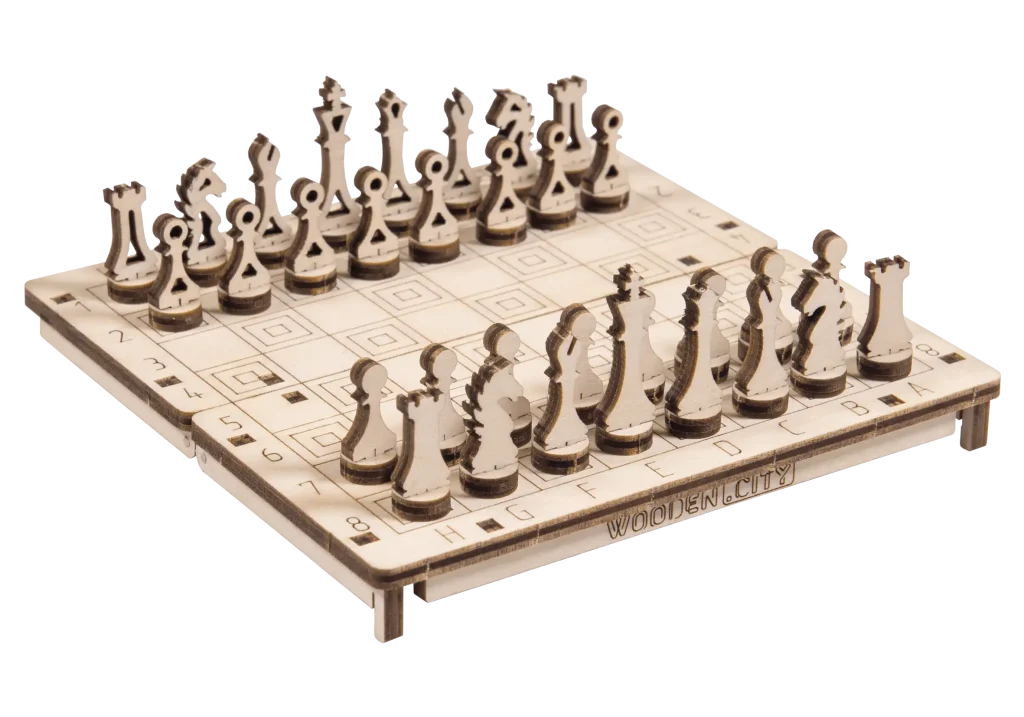 Family Time Redefined
With this set in your possession, moments with family transform. They become times of challenge, laughter, and bonding, ensuring you make memories that last a lifetime. After all, a game well-played with loved ones is time well spent.
Classic Battles, Double the Fun
Dive into strategic face-offs with our Chess and Checkers set! Gather the family for timeless gameplay, switching between the kings and pawns or crowns and discs. Challenge minds, strengthen bonds, and celebrate every victory. Dual delight for every game night!
Characteristics
Series/Article
WG 211
Assembly time
60 min
Skill level
2/5
Number of parts total
92
Dimensions
H: 5.11'' (13 cm)
W: 2.55'' (6,5 cm)
D: 0.7'' (1,9 cm)
Packing size
H: 6.77'' (17,2 cm)
W: 9.44'' (24 cm)
D: 0.1'' (0,5 cm)
Can be a decor element
✔
Multiple application scenarios
✔
Mini game
✔
Game board
✔
Figurines/elements for the game included
✔
The ability to store items for the game inside
✔
The ability to play together (more than 1 player)
✔
The packing box is made of wood.
Inside there is an instruction on how,
after assembling the model, you can also
assemble the box into a demonstration stand.
✔
Age
8+