Reviving Classics with 3D Wooden Puzzle Games
Embarking on the journey of 3D Wooden Puzzle Games, Tic Tac Toe 2 emerges from the heartlands of Poland, bringing forth European craftsmanship at its finest. Molded meticulously from the pristine birch , this game set carries a tale of tradition, innovation, and impeccable artistry.
Compact Elegance and Timeless Gameplay
Tic Tac Toe, a universally loved game, finds a new avatar in this model. Assemble the checkered battlefield and take turns to strategize with crosses and circles. Its compact design is a traveler's delight, ensuring that no journey is devoid of fun and challenge.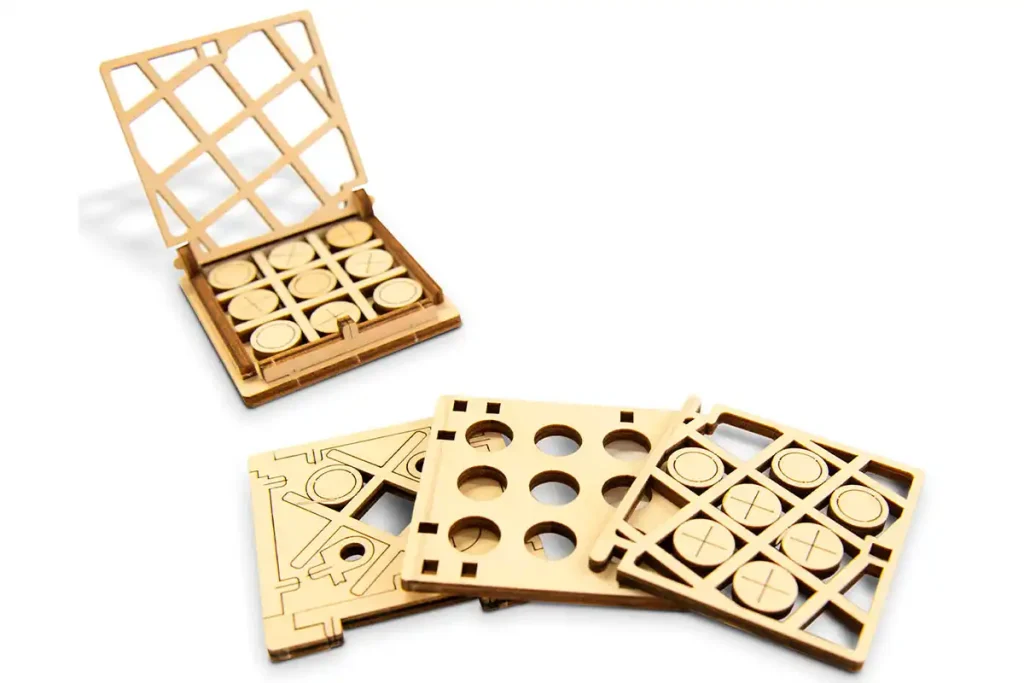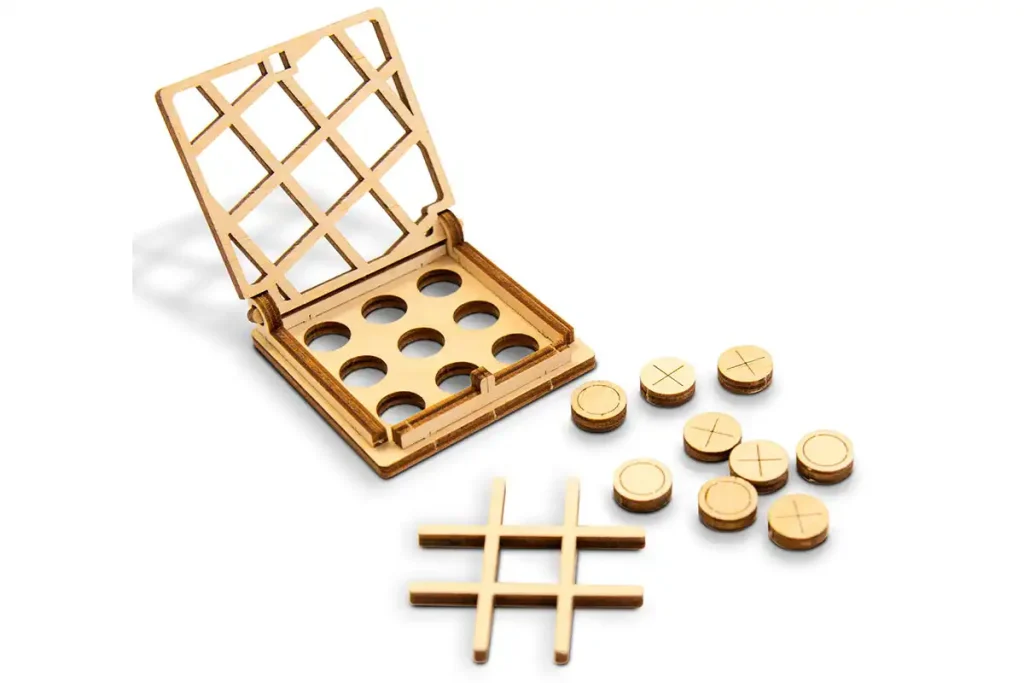 Unleash Your Inner Artist
While the Tic Tac Toe 2 stands as an excellent game, it also doubles as a blank canvas for the creative souls. The model can be painted and decorated, offering a personal touch to this time-honored game.
Quality Time with Loved Ones
This isn't just a game; it's an opportunity. An opportunity to gather your family, to reconnect, laugh, think, and create lasting memories. With every move and counter-move, you're not just playing; you're bonding.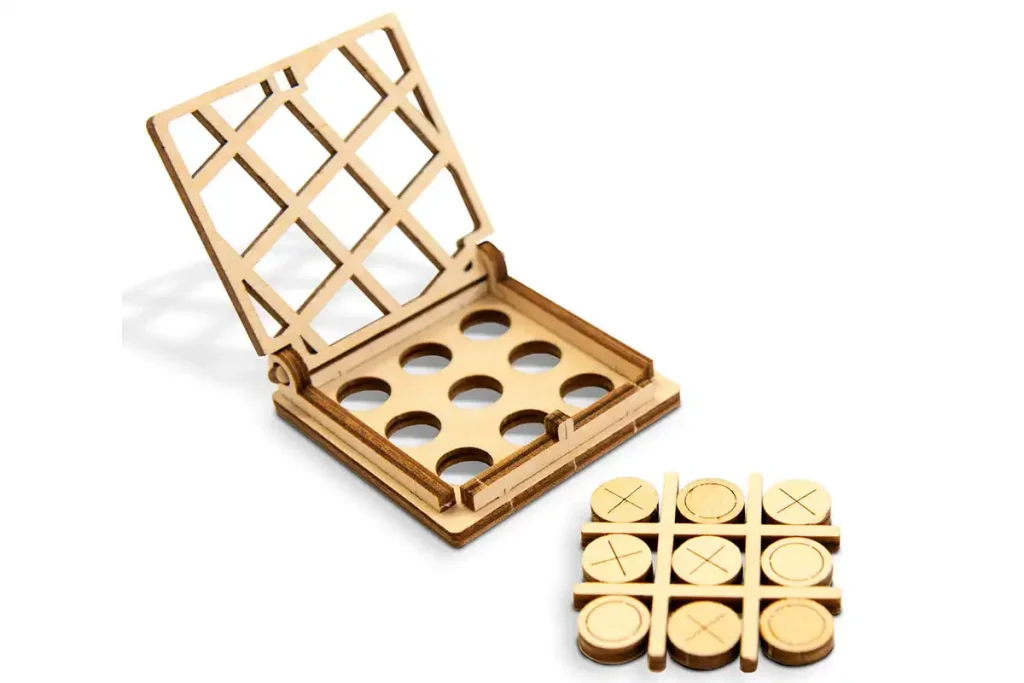 An Ideal Gifting Choice
In search of the perfect gift? This game, blending nostalgia with novelty, is an ideal choice for birthdays, anniversaries, or simply as a token of love. Its timeless appeal ensures that it is cherished across generations.
Classic Fun, Reimagined
Gather around for a timeless duel of wits with Tic Tac Toe 2. Engage in laughter, strategy, and heartwarming moments as families rekindle bonds. This classic game, given a fresh twist, guarantees hours of shared joy. Perfect for all ages and unforgettable family moments. Dive in!
Characteristics
Series/Article
WG 202
Assembly time
5 min
Skill level
1/5
Number of parts total
16
Dimensions
H: 2.36'' (6 cm)
W: 2.36'' (6 cm)
D: 0.47'' (1,2 cm)
Packing size
H: 2.36'' (6 cm)
W: 2.36'' (6 cm)
D: 0.47'' (1,2 cm)
Can be a decor element
✔
Mini game
✔
Game board
✔
Figurines/elements for the game included
✔
The ability to store items for the game inside
✔
The packing box is made of wood.
Inside there is an instruction on how,
after assembling the model, you can also
assemble the box into a demonstration stand.
✔
Age
8+
Relishing the Essence of Strategy
The beauty of this game lies in its simplicity and depth. Whether you're a novice getting acquainted with its charm or a seasoned player exploring depths of strategy, it promises hours of engagement and enjoyment.
To wrap up, the Tic Tac Toe 2 beckons you to relive memories, to strategize, to paint, and to cherish moments of togetherness. A legacy from Poland, it promises to be a prized possession in every household.