3D Wooden Puzzle: Dive into the Mesmerizing Universe of the Kinetic Picture
Our 3D Wooden Puzzle offers you an exclusive opportunity to create your own moving artwork. Made from Birch, this mechanical model will both astound and soothe you as its elements form an amazing pattern, offering an immersive and satisfying construction experience.
Design and Functionality Interwoven
The Kinetic Picture is not merely a static model; it is designed to mesmerize and captivate. Powered by a rubber motor and initiated with a starting key, the model springs to life, its elements moving in a remarkable pattern that captures the essence of kinetic art.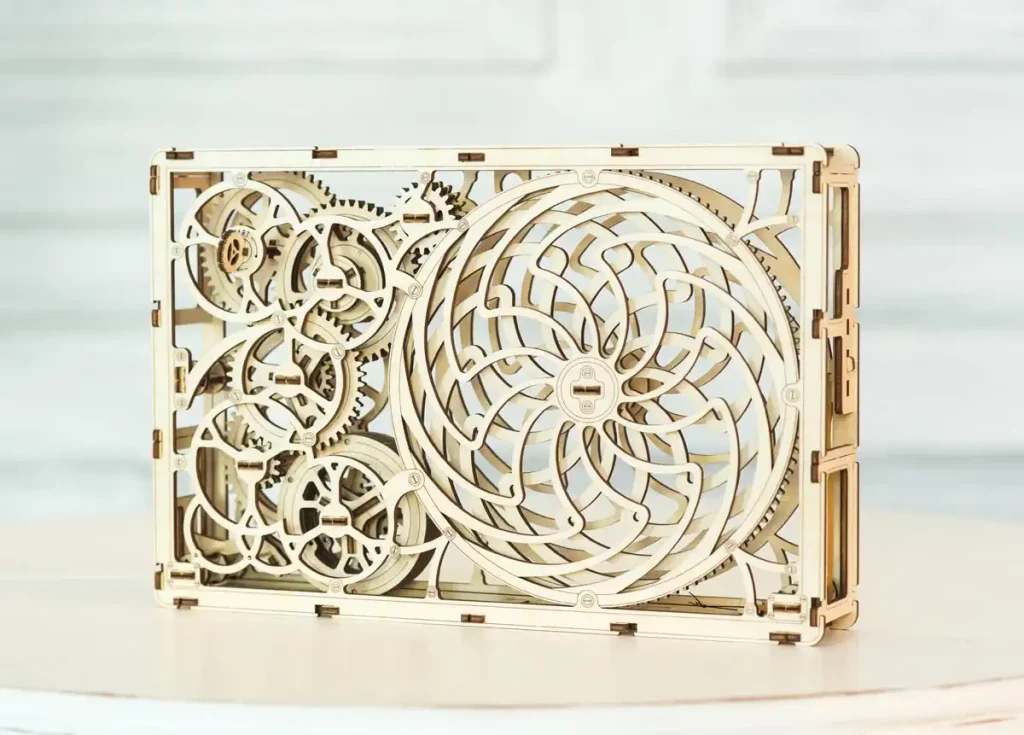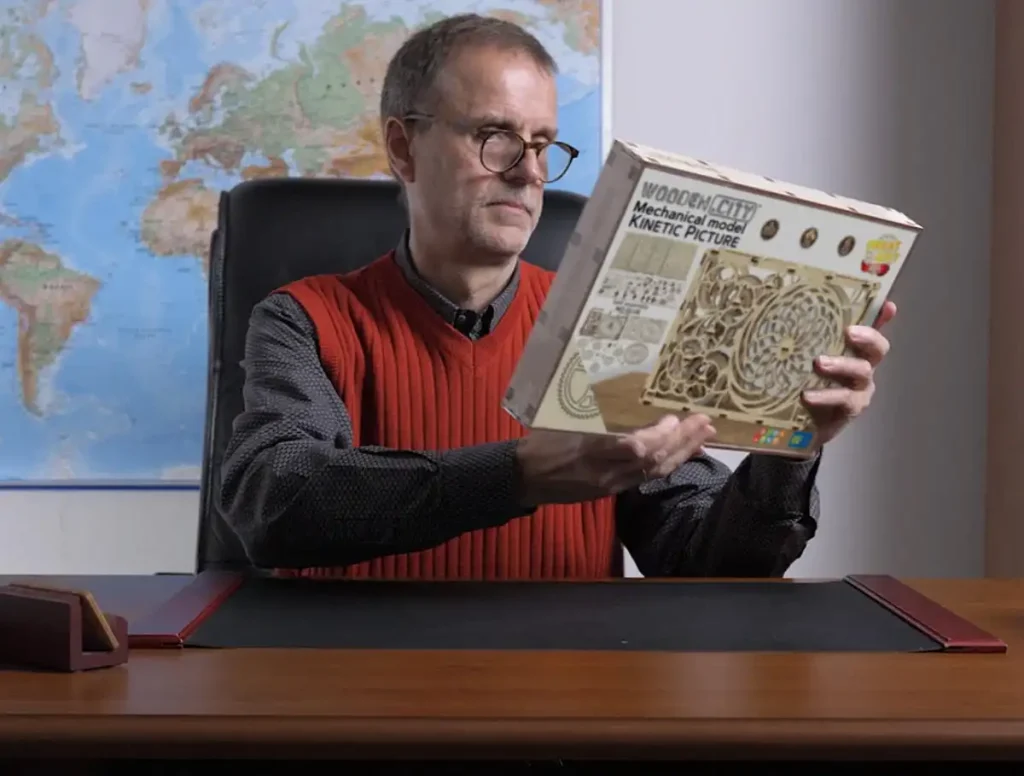 The Beauty of Optical Illusions
Creating the Kinetic Picture takes you on a journey into the world of optical illusions. Once set in motion, the pattern created by the model's elements provides a soothing, almost hypnotic experience. Watch as the intricate details blend together to create an image that's ever-evolving.
Personalize Your Artwork
The model is ready to reflect your creativity. You are encouraged to color it, making this project not only an engineering challenge but also an artistic endeavor. Add your own touch and watch your Kinetic Picture truly come alive.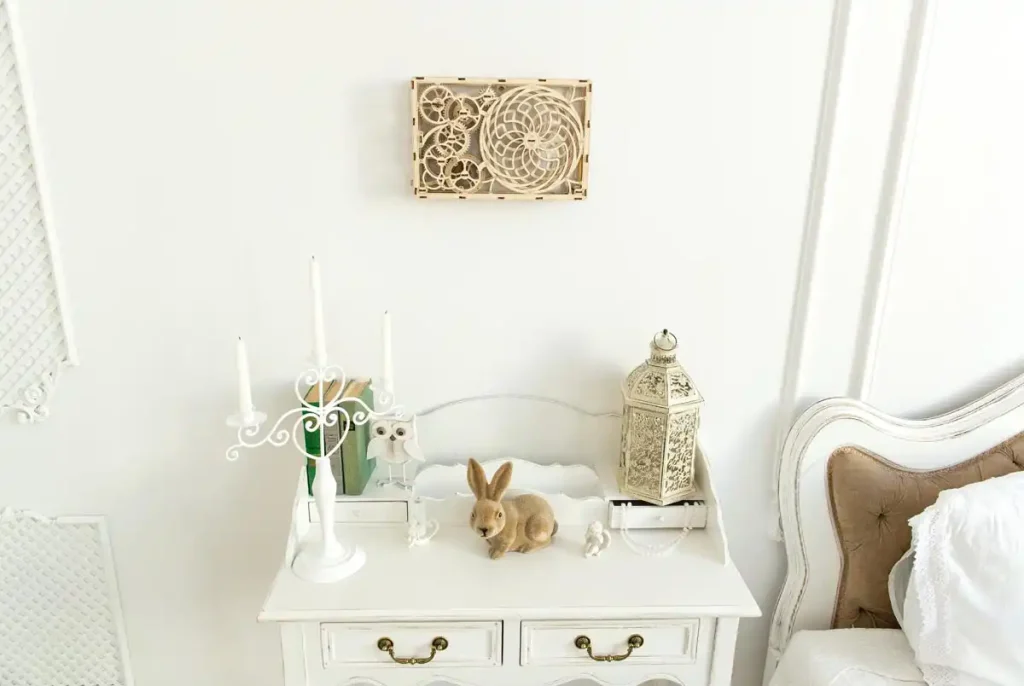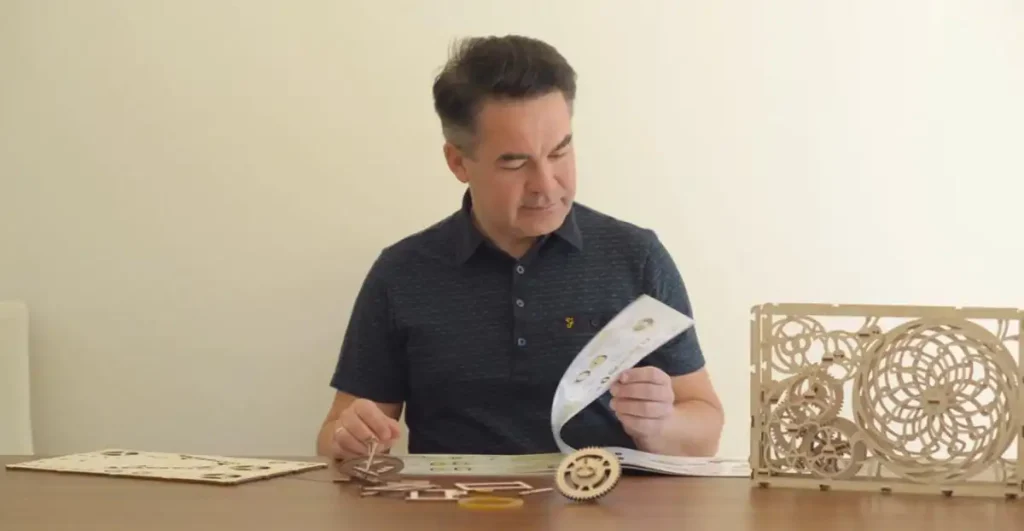 A Gift that Keeps on Giving
With its blend of engineering, artistry, and soothing kinetic movement, the Kinetic Picture makes for a unique gift. Whether for a hobbyist, an artist, or someone who appreciates unique design, this model offers a thoughtful and engaging gift choice.
Aesthetics and Utility Combined
Not only does the Kinetic Picture function as an engaging project and a piece of kinetic art, but it also serves as an interesting décor piece. You can display your creation on the wall, where it will no doubt draw attention and spark conversation.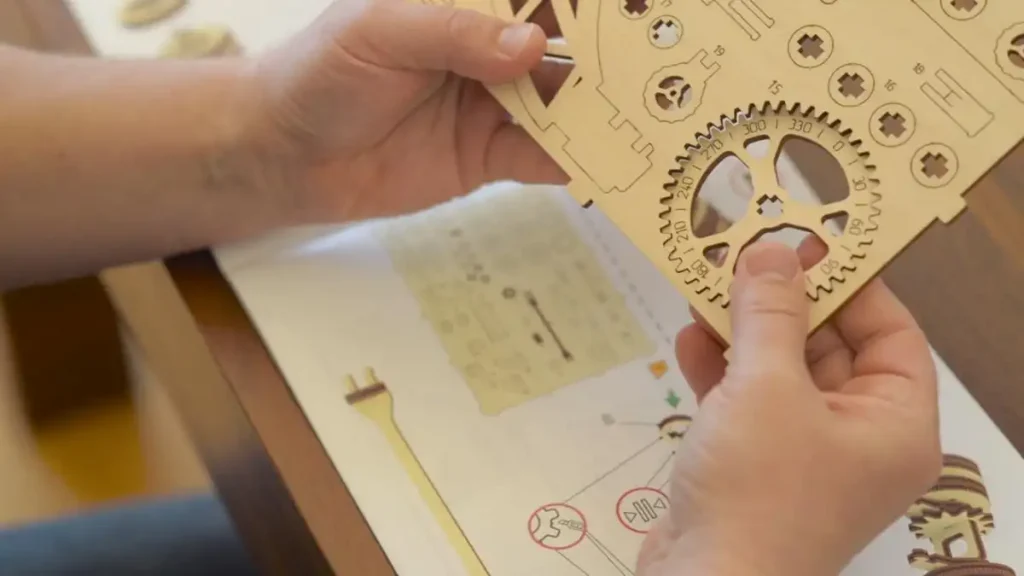 Artful Assembly for Family Bonding
Unite your loved ones for a delightful crafting session with this mesmerizing kinetic picture. Watch as each piece connects, forming a dynamic scene that dances with movement. A fusion of creativity and entertainment, it's not just a decoration, but a tale of shared moments and collaboration. An ever-moving memory of family togetherness.
Characteristics
Quantity
162
Spare parts
23
Series / Article
WR-308
Set
Assembly instruction
Candle – 1
Sandpaper – 1
Axle 19.5 – 9 pcs.
Axle 56.8 – 16 pcs.
Rubber Band Yellow 1.5х3 D60 L90 – 2 pcs.
Rubber Band Yellow 1.5х1.5 D30 L40 – 2 pcs.
Toothpicks – 16 pcs.Thread Black L=1300mm – 1 pcs.
Difficulty level
3/5
Assembly time
6 h
Model dimensions
H: 13.38'' (34 cm)
W: 8.82'' (22,4 cm)
D: 2.44'' (6,2 cm)
Package size
H: 13.97" (35,5 cm)
W: 9.44" (24 cm)
D: 1.57" (4 cm)
Rubber motor
✔
Starting key
✔
Start lever
✔
Can be a decor element
✔
Possibility of fastening to the wall
✔
Possibility of hand painting
✔
The rotating mechanism creates
an illusion / hypnosis effect
✔
Age
12+
Concluding Thoughts
From its initial construction to its functioning as a moving piece of art, the Kinetic Picture is designed to enchant and engage. It offers a rewarding and calming experience that beautifully merges art and engineering. Whether you're seeking a unique gift, an engaging hobby, or a fascinating addition to your décor, this model is designed to impress. Enter the world of optical illusions and let the Kinetic Picture captivate your imagination.