Experience the Charm of France with This Wooden Puzzle
This Wooden Puzzle is more than just a pastime. It's a voyage across France's idyllic landscapes, from the rich lavender fields that stretch beyond the horizon to the scenic vistas that have inspired many.
Detail in Every Piece
The vivid hues of purple and green, combined with iconic French landmarks, make for an unparalleled experience. Each piece is uniquely crafted, ensuring that every moment spent is filled with anticipation and delight.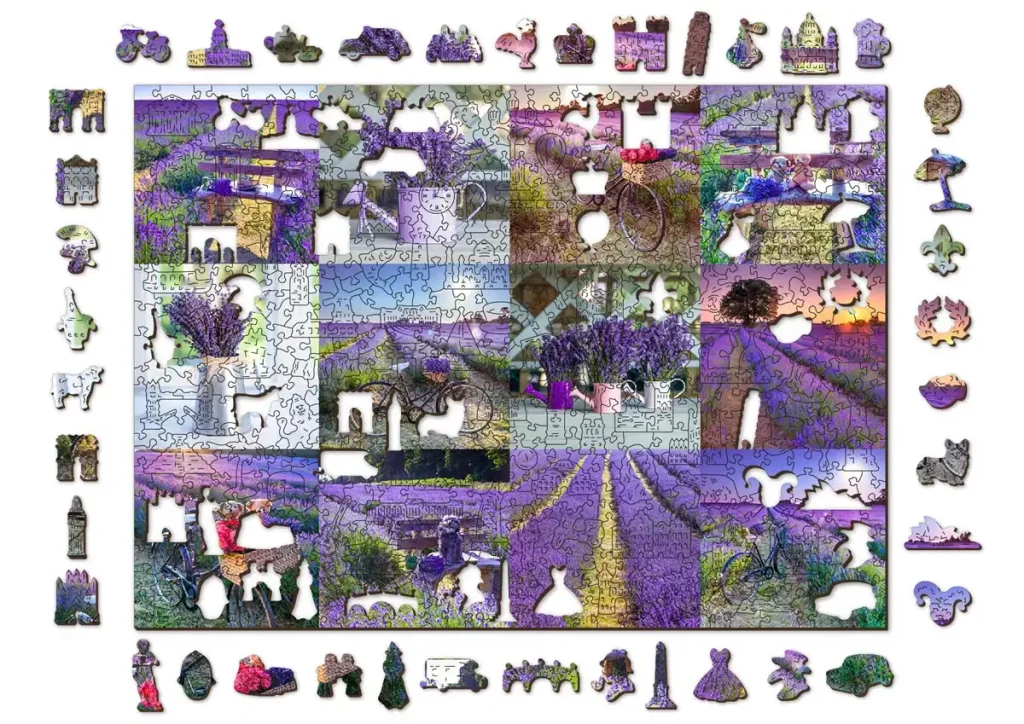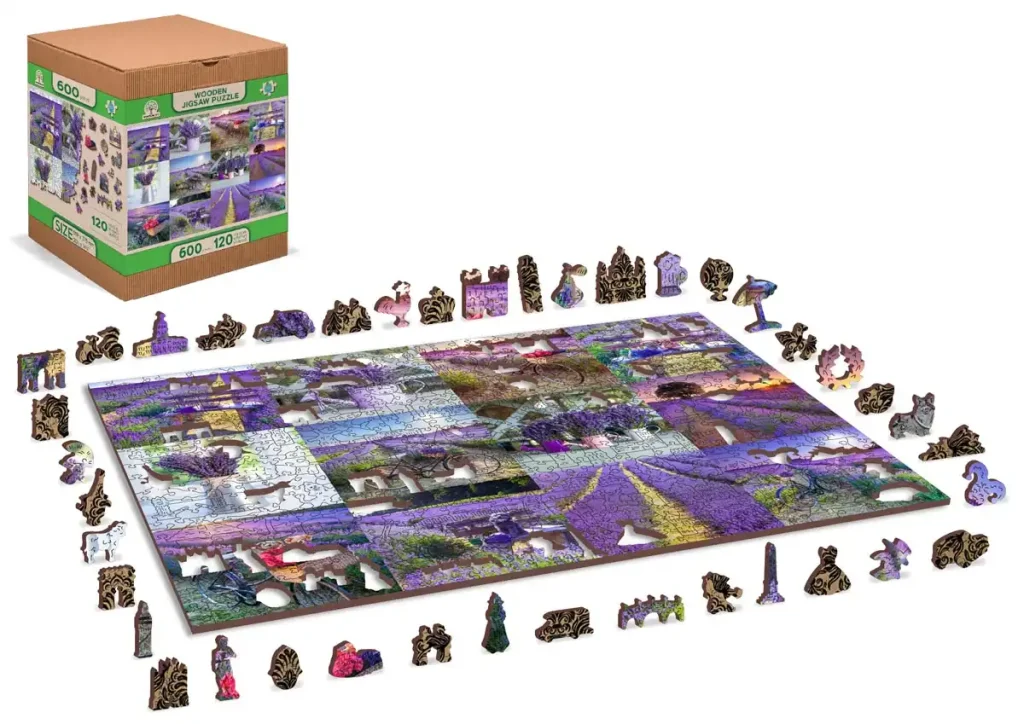 The Ideal Gift for Many
Whether it's a birthday, anniversary, or just because, this jigsaw serves as the perfect gift. For lovers of France, enthusiasts of jigsaws, or those who appreciate fine artistry, this is bound to captivate.
Not Just a Game, but Decor
Once assembled, the vibrant imagery can transform any wall, making it not just a jigsaw, but a piece of art. Let the allure of lavender fields and French landscapes adorn your space.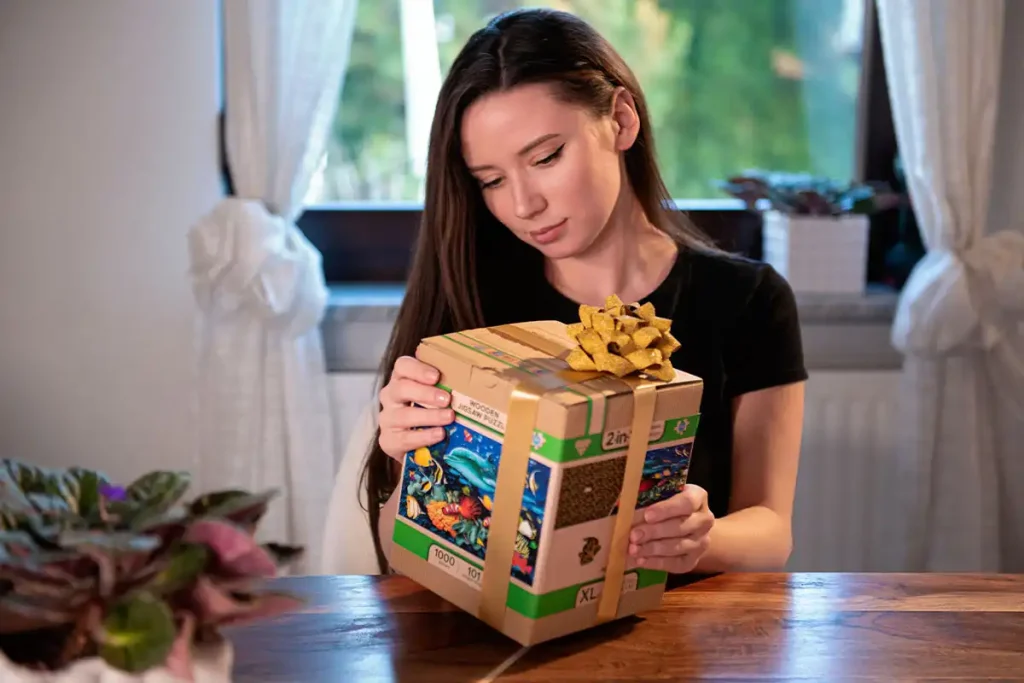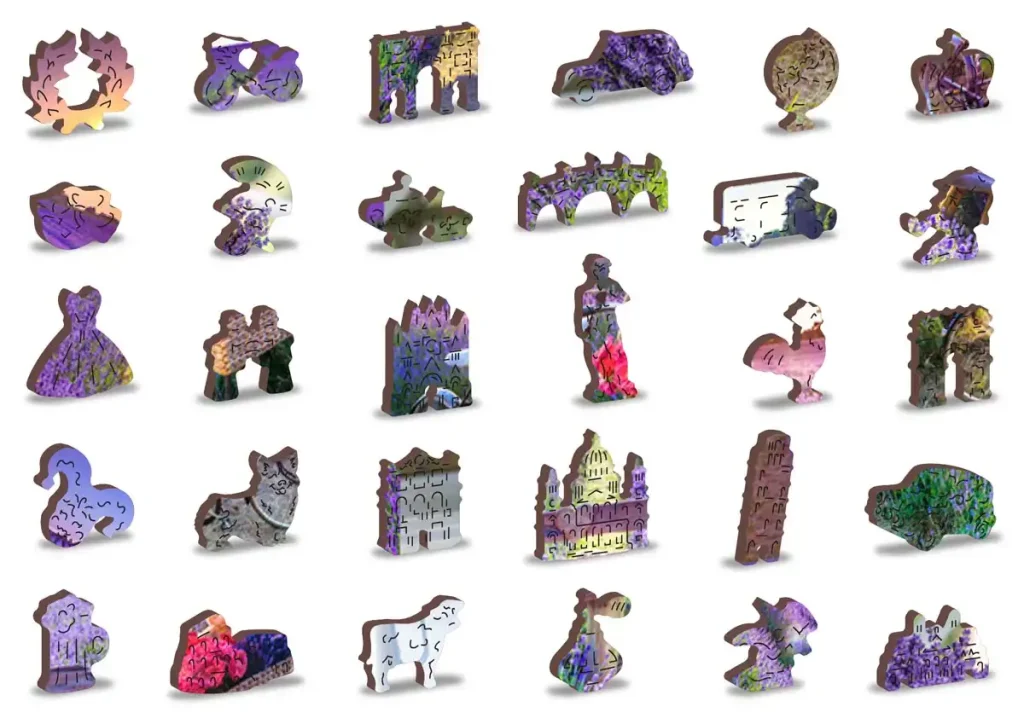 Bonding Time with Family
There's something truly magical about sitting down with loved ones and piecing together a story. This product offers an opportunity for quality time, discussions, and the joy of accomplishment.
Characteristics
Series/Article
FR 0009-XL
Age
10 +
Number of elements
600 pcs
Number of whimsies
120 pcs
Assembled size
H: 20.43" (51,9 cm)
W: 14.76" (37,5 cm)
Packaging size
H: 7.87" (20 cm)
W: 6.57" (16,7 cm)
D: 6.57" (16,7 cm)
Packaging weight
1,34 lb (0,61 kg)
Puzzle thickness
0.12″ (0,3 cm)
Assembly time
9h
Artist
Assaf Frank
Type of Cut
Travel
Back side
Two-Sided Wonder
To enhance the challenge, this product boasts a two-sided design. The reverse offers patterns that can either guide or challenge you further, ensuring hours of continued engagement.
In conclusion, the "Lavender France 600" isn't just about piecing together fragments. It's an immersion into France's heart, a celebration of its beauty, and a cherished time spent with family. Step into a world of lavender and let France's charm envelop you.