Experience the Past with Notre Dame Wooden Puzzle
This masterpiece takes you on a historical journey, unveiling the grandeur of the Notre Dame Cathedral during an opulent ball. As you piece together this vivid tableau, you'll encounter vibrant portrayals of the cathedral's history and iconic paintings. To your left, the haunting figure of the hunchback from Victor Hugo's renowned tale, "The Hunchback of Notre-Dame," stands sentinel, adding layers of depth and allure.
Exquisite Craftsmanship
The Notre Dame 1000, ideal for adults and children aged 14 and above, is a harmonious blend of detail, precision, and unmatched quality. Its radiant colors serve to amplify the beauty, ensuring a feast for the eyes.
Distinct and Unique
Every piece boasts a unique shape, ensuring no two pieces mirror each other. Delight in thematic intricacies that augment the assembly process – be it animal-shaped pieces in our wildlife themes or iconic landmarks in our travel editions. These design subtleties make the experience profoundly engaging.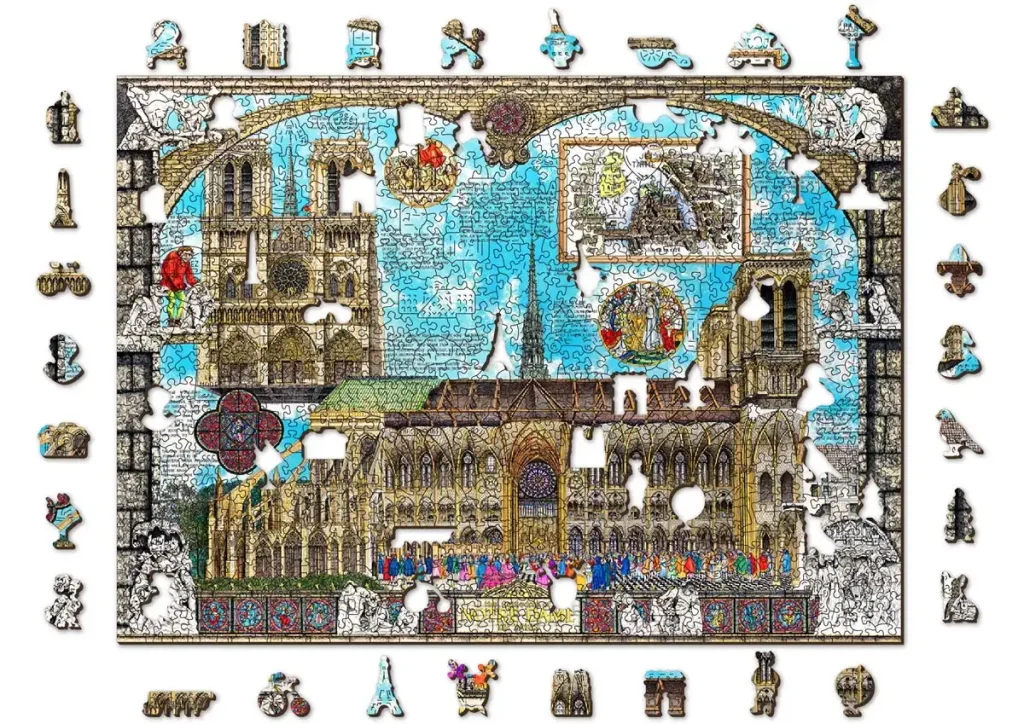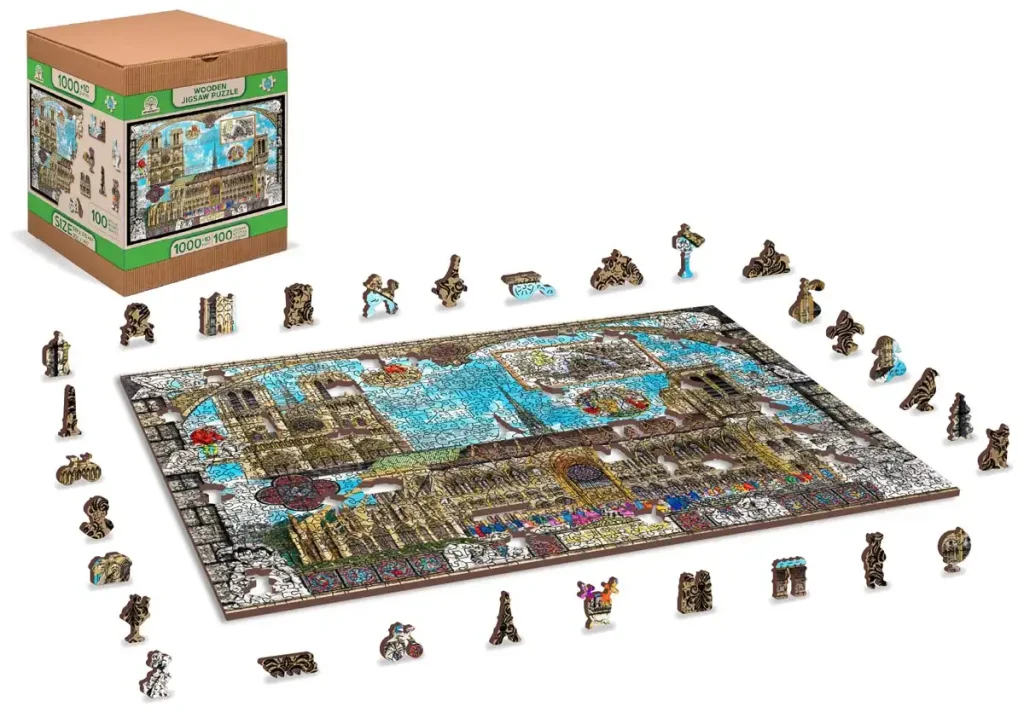 The Perfect Gift
In search of a meaningful gift? This portrayal of the Notre Dame is not just an activity; it's an odyssey in itself. Presenting countless hours of exploration and wonder, it stands unmatched as a gift of choice.
Double the Intrigue
Adding to the allure, each piece is dual-sided. The reverse side holds a unique pattern, meticulously crafted to assist in the assembly process. This design serves both as a challenge and an aid, perfect for those seeking that extra bit of excitement.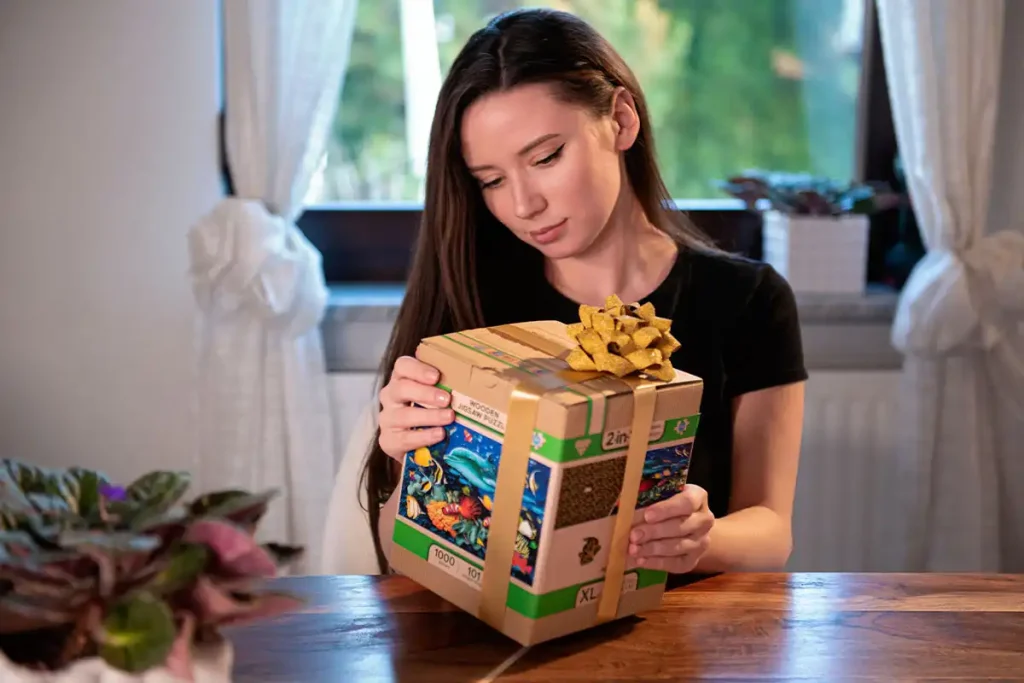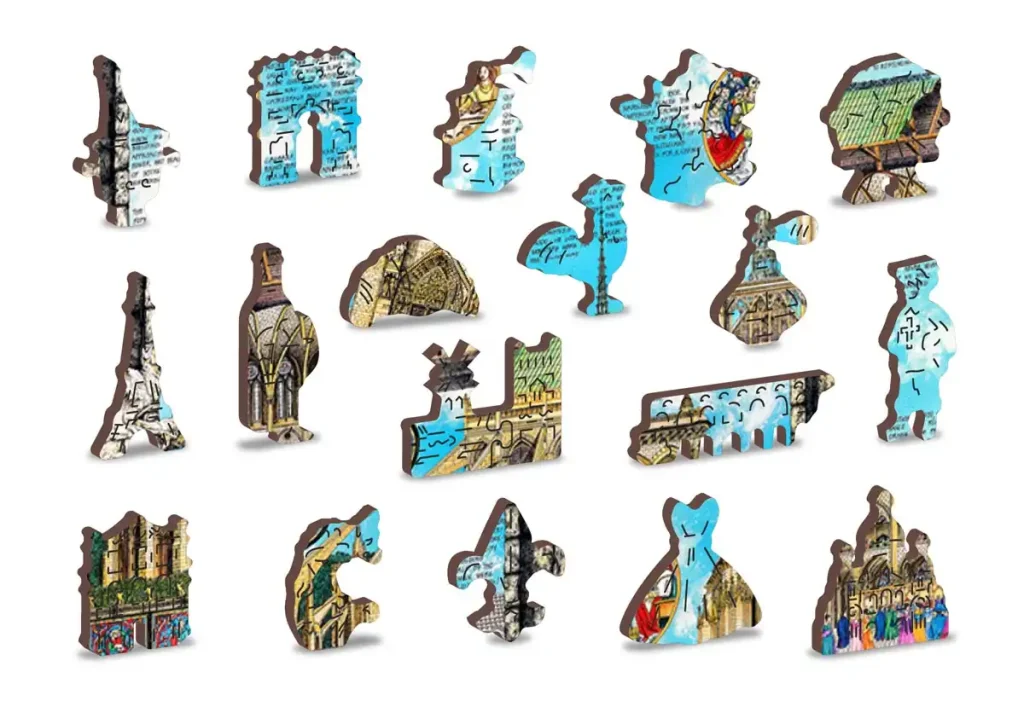 Crafting Memories
Bringing this masterpiece to life is more than a solitary endeavor. It's a chance for familial bonding, an opportunity to create memories. Delve deep into the world of the Notre Dame, uncovering tales and history, all while strengthening familial ties.
A Spectacular Addition to Your Space
Once assembled, it's not just a token of achievement; it metamorphoses into an exquisite piece of decor. Envision the majesty of the Notre Dame, with its rich history, gracing your wall, serving as both an art piece and a cherished memory.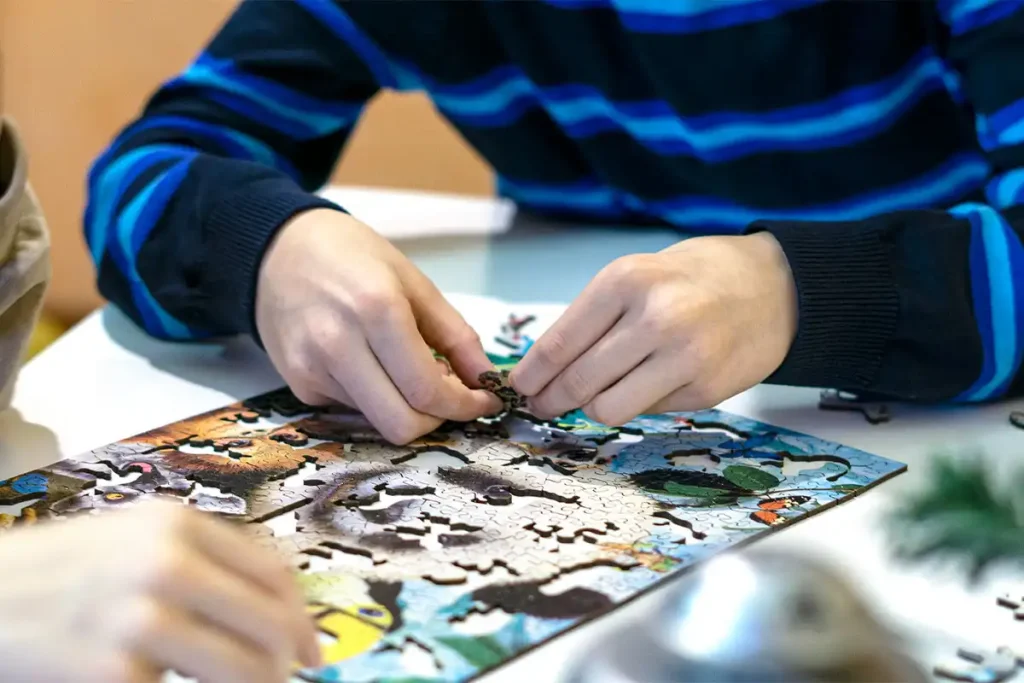 Characteristics
Series/Article
FR 1010-0130-XL
Age
14 +
Number of elements
1000 pcs
Number of whimsies
100 pcs
Assembled size
H: 20.43" (51,9 cm)
W: 14.76" (37,5 cm)
Packaging size
H: 7.87" (20 cm)
W: 6.57" (16,7 cm)
D: 6.57" (16,7 cm)
Packaging weight
1,34 lb (0,61 kg)
Puzzle thickness
0.12″ (0,3 cm)
Assembly time
13h
Artist
Colin Thompson
Type of Cut
Travel
Back side
To conclude
The Notre Dame 1000 offers more than a depiction of a historical edifice. It's an odyssey through epochs, a keepsake, a shared narrative. Embark on this expedition, cherishing not just the end result but the tales and experiences along the way.