Embark on a Wooden Puzzle Journey through Paris
Beginning this Wooden Puzzle adventure, you'll traverse iconic French symbols – from the soaring Eiffel Tower to the whimsical hot air balloons dancing in the Parisian skies, and more.
Parisian Colors in Bloom
Feel the romance as each vibrant color brings to life the scenes of Paris. Let the hues transport you to serene spring evenings by the Seine or vibrant afternoons in Montmartre's bustling squares.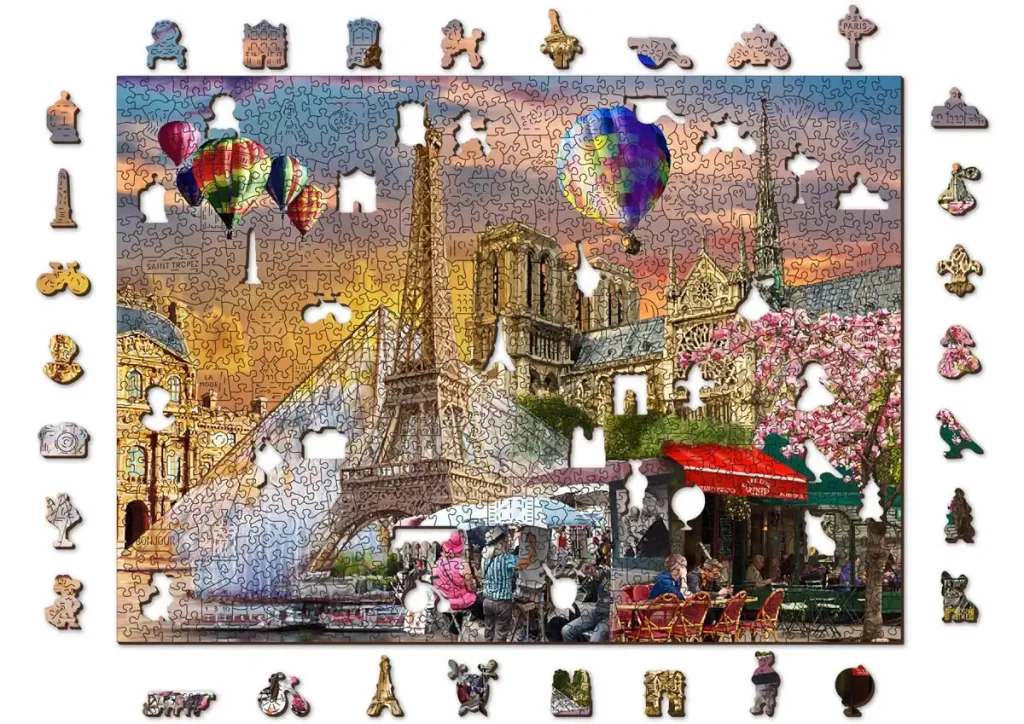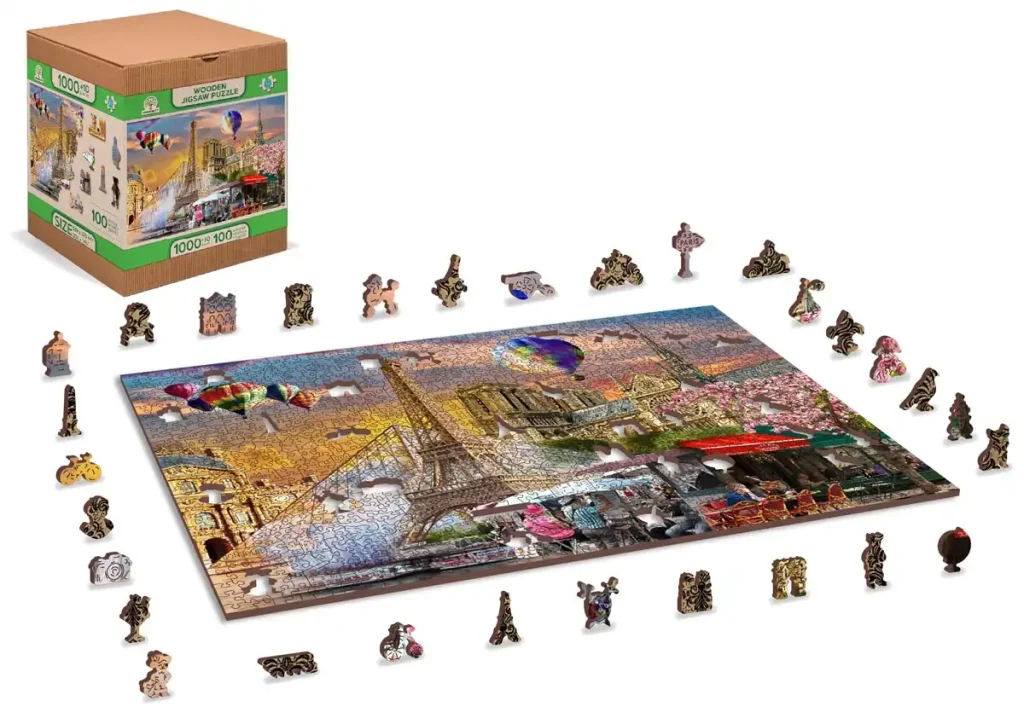 Uniquely Crafted Elements
Each puzzle piece boasts a unique shape, testament to meticulous craftsmanship. Engage with distinctive large pieces, be it landmarks or animals, that enrich the puzzle-building experience, adding layers of intrigue and delight.
Suitable for All Ages 14 and Up
This Paris-themed masterpiece is perfect for both adults and young enthusiasts aged 14 years and onwards. It offers a blend of challenge, creativity, and a touch of French charm.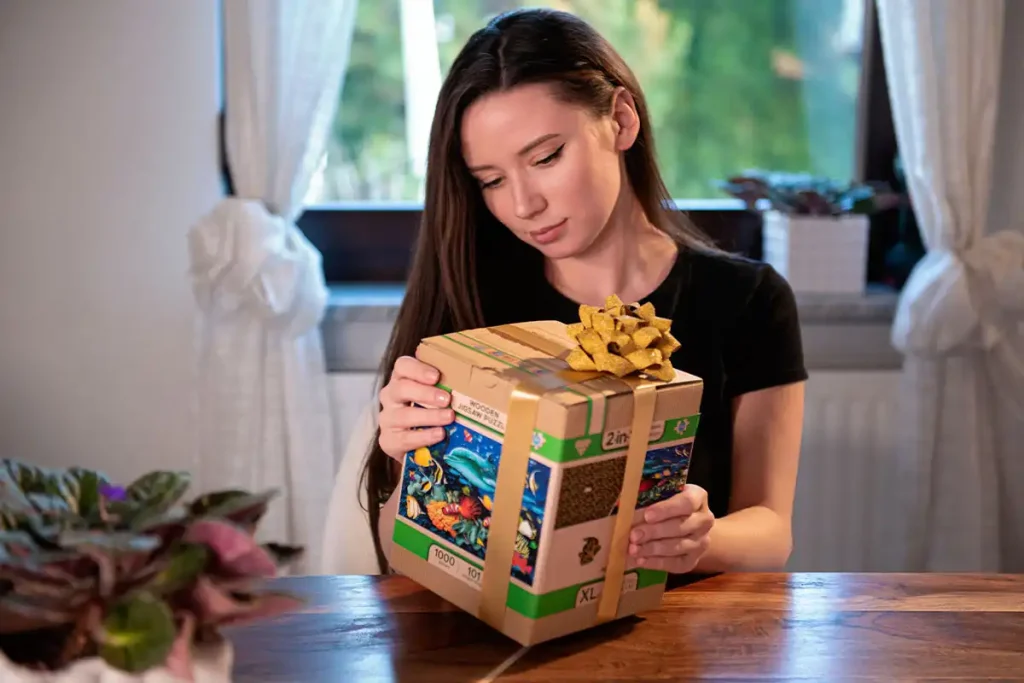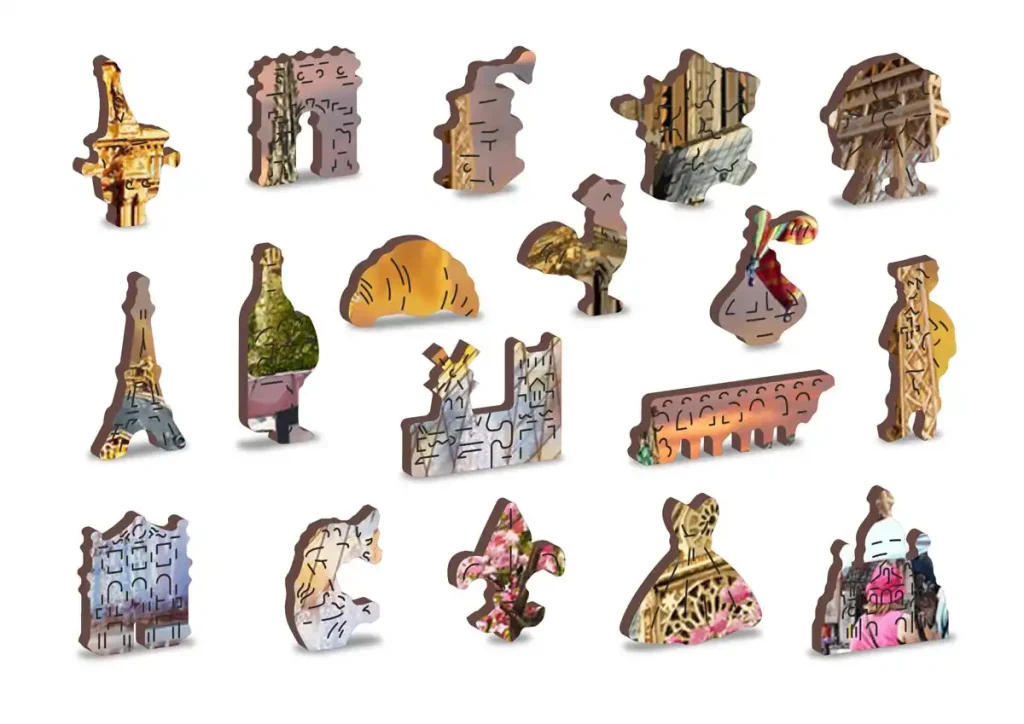 Exquisite Gifting Option
Seeking a gift that resonates with elegance and sophistication? This Parisian puzzle fits the bill. It's not just a present; it's an invitation to explore, reminisce, and dream.
More than Just Entertainment
Beyond the joy of assembling, this piece metamorphoses into a splendid decorative item. Adorn your walls with a finished masterpiece, echoing tales of Parisian adventures and wonders.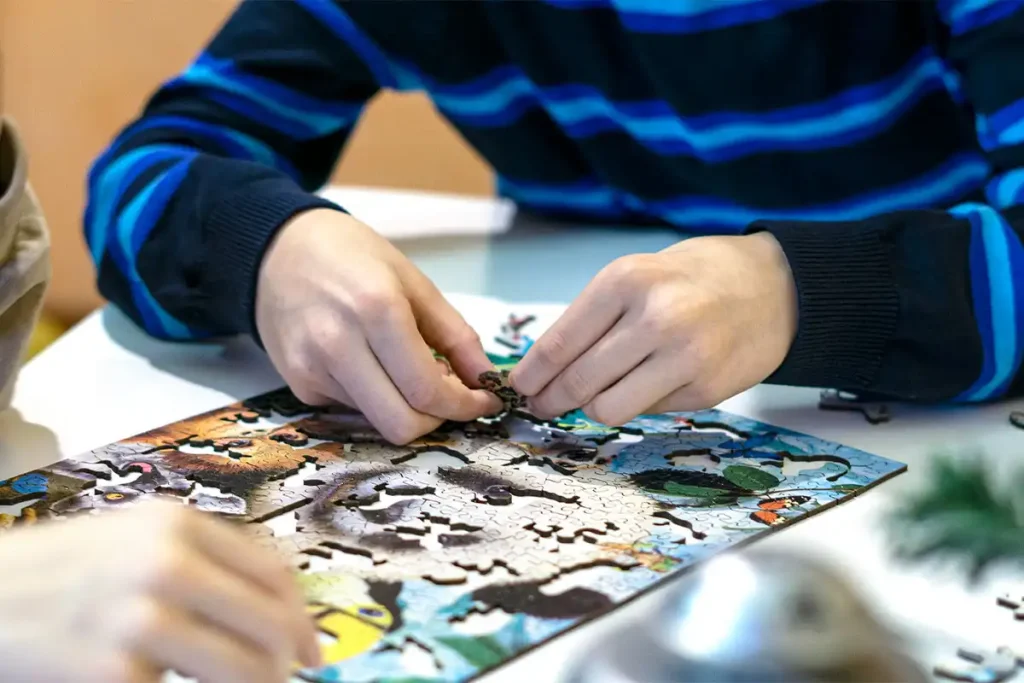 Thematic Precision in Every Cut
Every puzzle in our collection bears its thematic precision. Animal-themed puzzles will surprise with unique fauna elements. Travel-inspired ones will showcase landmarks, ensuring each building experience is distinct.
Characteristics
Series/Article
FR 1010-0020-XL
Age
14 +
Number of elements
1000 pcs
Number of whimsies
100 pcs
Assembled size
H: 20.43" (51,9 cm)
W: 14.76" (37,5 cm)
Packaging size
H: 7.87" (20 cm)
W: 6.57" (16,7 cm)
D: 6.57" (16,7 cm)
Packaging weight
1,34 lb (0,61 kg)
Puzzle thickness:
0.12″ (0,3 cm)
Assembly time
13h
Artist
Franco Zappa
Type of Cut
Travel
Back side
Double-Sided Delight
Even more attractive is that our puzzles are double-sided. The reverse of each piece flaunts a pattern, guiding you subtly, adding an element of surprise to your assembly journey.
In wrapping up, the Spring in Paris puzzle is more than mere wooden pieces; it's a voyage to France's heart, an embrace of its culture, and a perfect way to bond with family over shared tales of love, art, and history. Enjoy each moment; Paris is always a good idea.