Embark on a Nostalgic Journey with Our Wooden Puzzle
Step back in time as you begin your journey with this exclusive piece. Relive the vintage aura of Berlin's iconic Paris Square, bustling with life. Immerse yourself in a setting where people stroll leisurely, a horse adds to the charm, and flowers bloom in radiant hues, adding a burst of colors to the scene.
Delve into Retro Berlin
With Cities, Travel, Children, Adults, and Retro as the core themes, this piece transports you to an era gone by. Witness the vibrant lives of those on the square, with details so intricate that you can almost hear the distant chatter and horse hooves clapping against the cobblestones.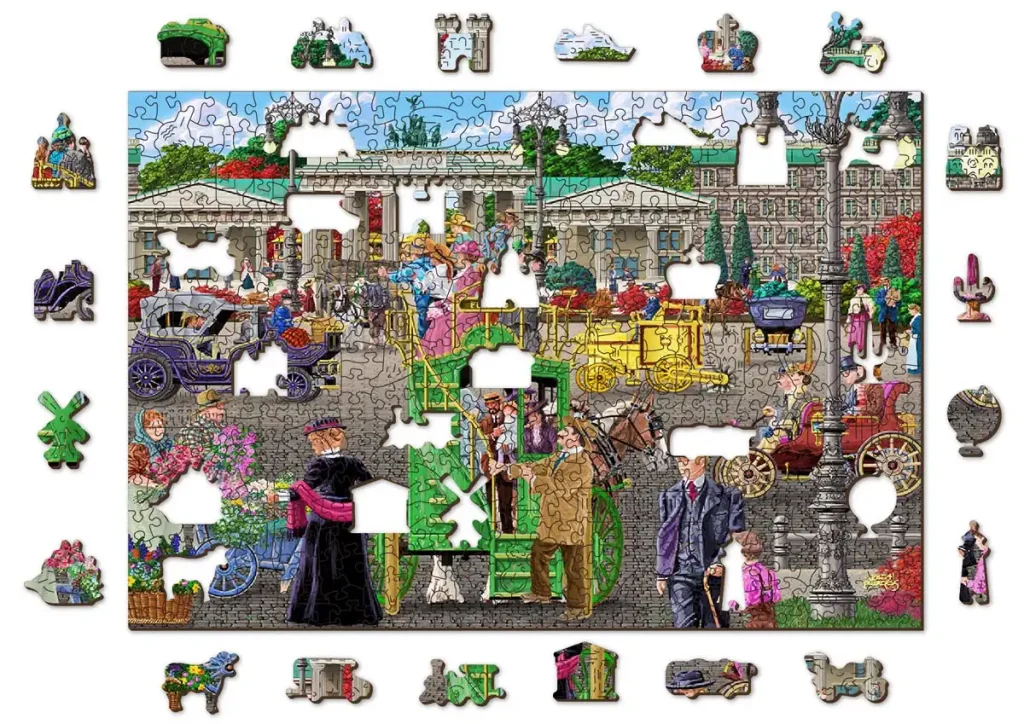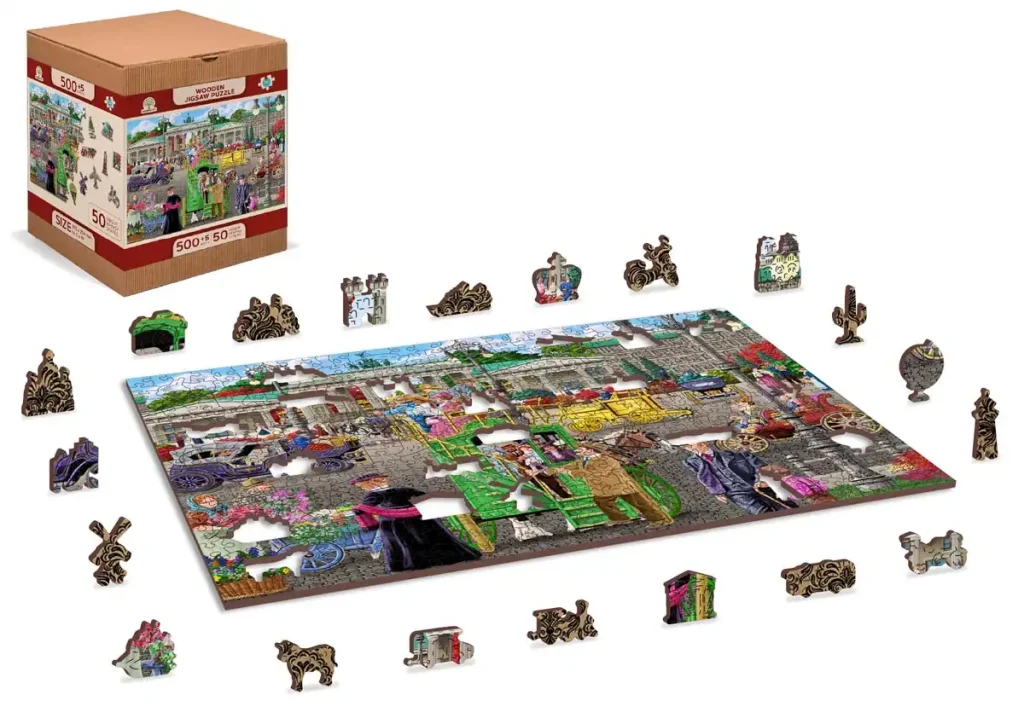 Distinctiveness in Every Piece
Each piece boasts a unique shape, making the assembly process captivating. Thematic cuts further enhance this experience: animal-shaped pieces in fauna-themed sets and iconic landmarks in travel-centric ones. Our attention to detail ensures a refreshing challenge for every enthusiast.
Double the Mystery with Two-sided Designs
Add a twist to your assembly process. Each segment, meticulously designed, also features a pattern on its reverse side. This subtle addition offers hints, making the assembling both challenging and rewarding.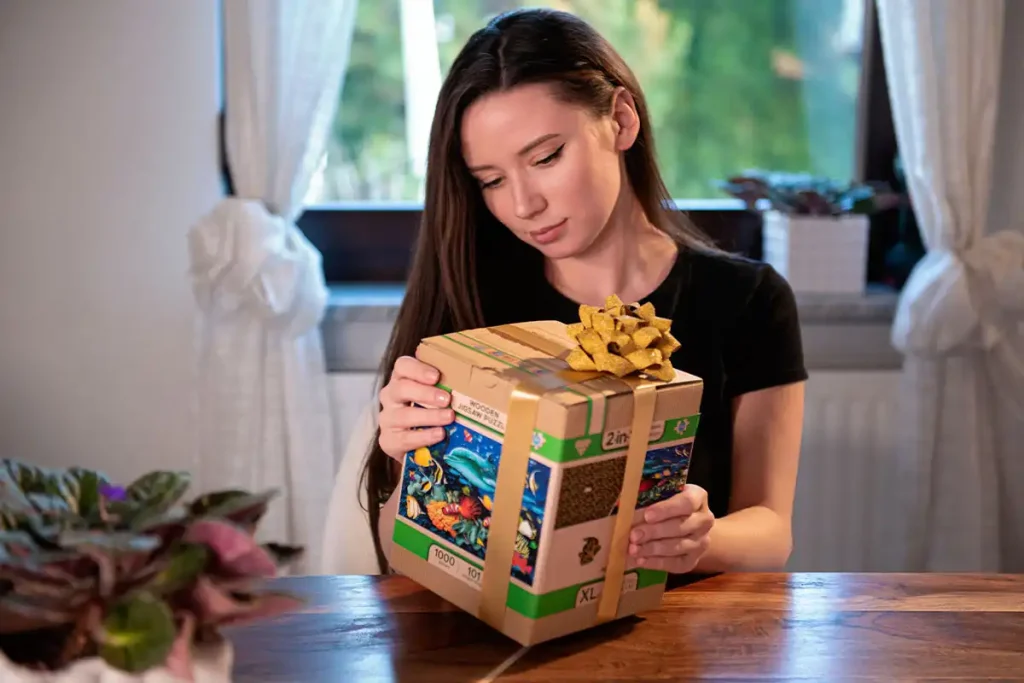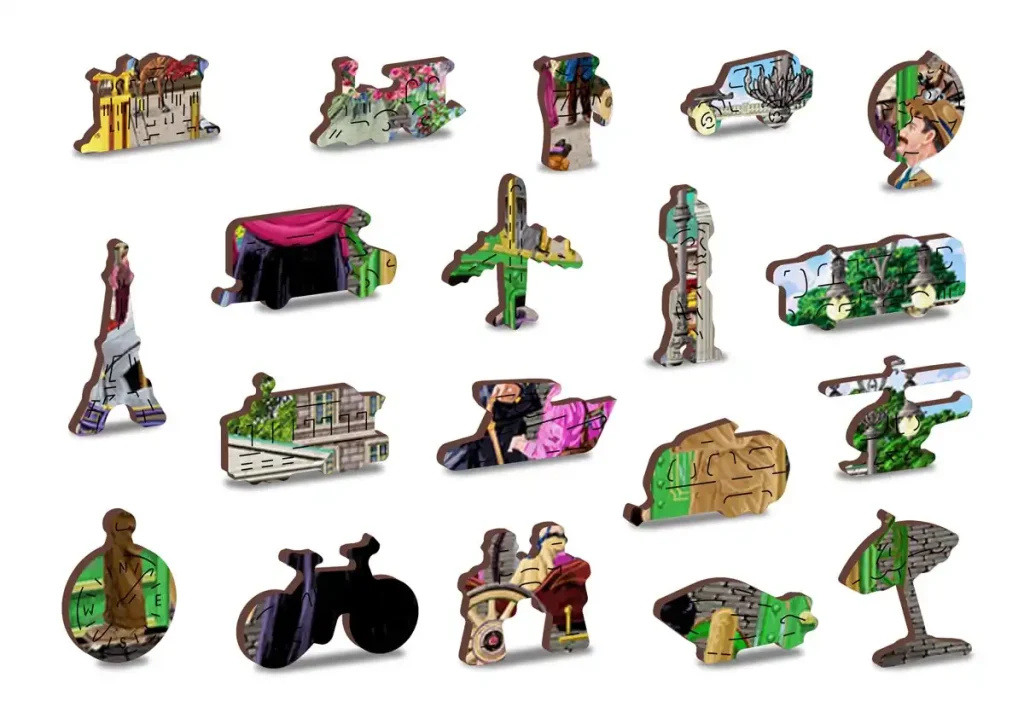 The Ideal Gift
Seeking a meaningful present for a loved one? This portrayal of Berlin's historic square promises to enchant both adults and children over 10 years. Its vibrant colors and detailed imagery ensure it remains a cherished gift for countless occasions.
Transforming Challenge into Cherished Decor
Once completed, this picturesque representation of Berlin's square can be transformed into a stunning wall decor. A testament to your dedication, it offers a slice of retro Berlin, ready to be admired and showcased.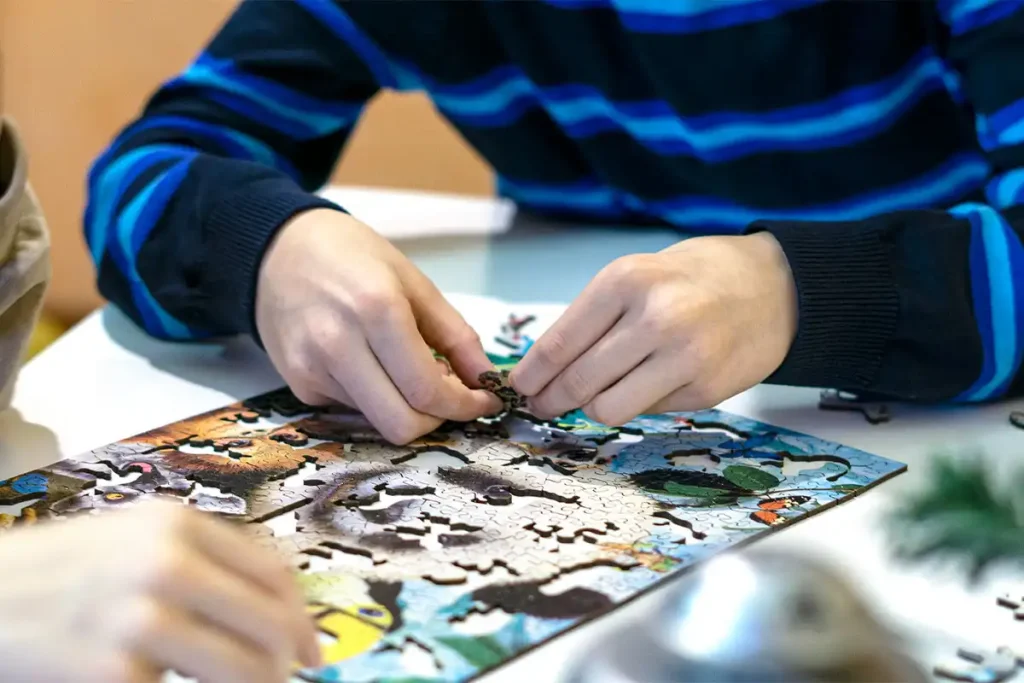 Characteristics
Series/Article
TR W 505-0063-L
Age
10+
Number of elements
500 pcs
Number of whimsies
50 pcs
Assembled size
H: 14.76" (37,5 cm)
W: 10" (25,4 cm)
Packaging size
H: 5.98" (15,2 cm)
W: 4.92" (12,5 cm)
D: 4.92" (12,5 cm)
Packaging weight
0,66 lb (0,3 kg)
Puzzle thickness
0,12" ( 3 mm)
Assembly time
6h
Artist
Joseph Burgess
Type of Cut
Travel
Back side