A Masterpiece in Wooden Puzzle Artistry
This Wooden Puzzle transports you back in time to a bustling square in Berlin, impeccably rendered in retro style. The scene comes alive with townsfolk leisurely strolling, while a lone horse adds to the square's timeless allure. Blooms of vibrant flowers dot the surroundings, painting a vivid tableau of city life from days of yore. A focal point is the cozy wooden gazebo, under which two chaise lounges sit, draped with personal items like hats, towels, and a basket. Further drawing you into this serene ambiance is a hammock beckoning relaxation. And, for a touch of modern-day romance, a table set with a fruit plate and two glasses stands as a testament to timeless love. The backdrop also showcases two surfboards by the shore, suggesting a blend of city life with a dash of seaside adventure.
An Intricate Challenge
Designed for both adults and children above 10 years, this product promises hours of engagement and mental stimulation.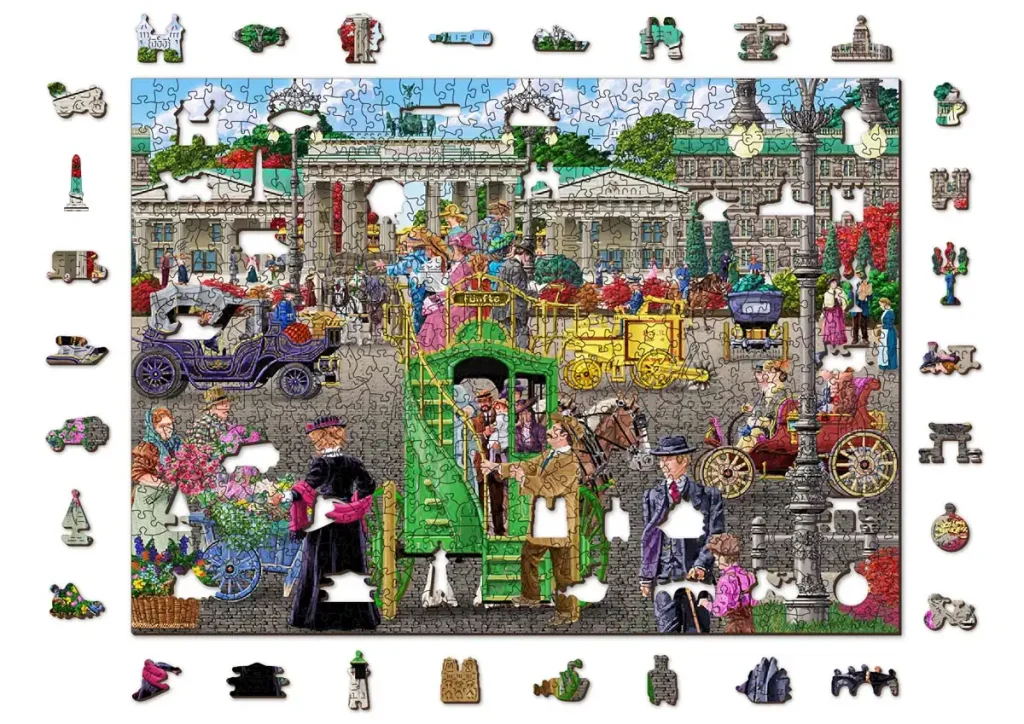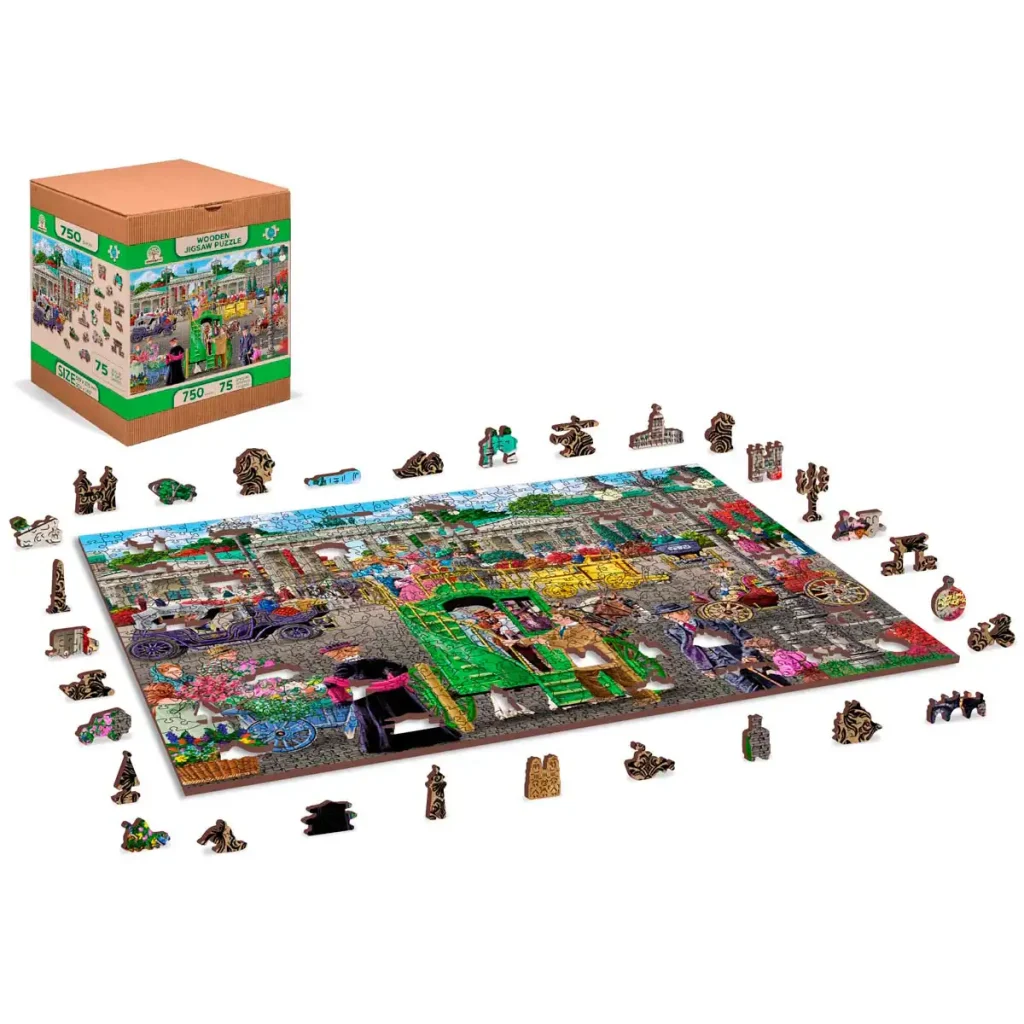 The Perfect Gift
Whether for birthdays, anniversaries, or just because, this is a gift that speaks volumes, evoking memories and dreams of European travels.
Decorative and Functional
Once completed, the jigsaw isn't merely a game but transforms into a decorative piece, reflecting art and history, and can be showcased on any wall.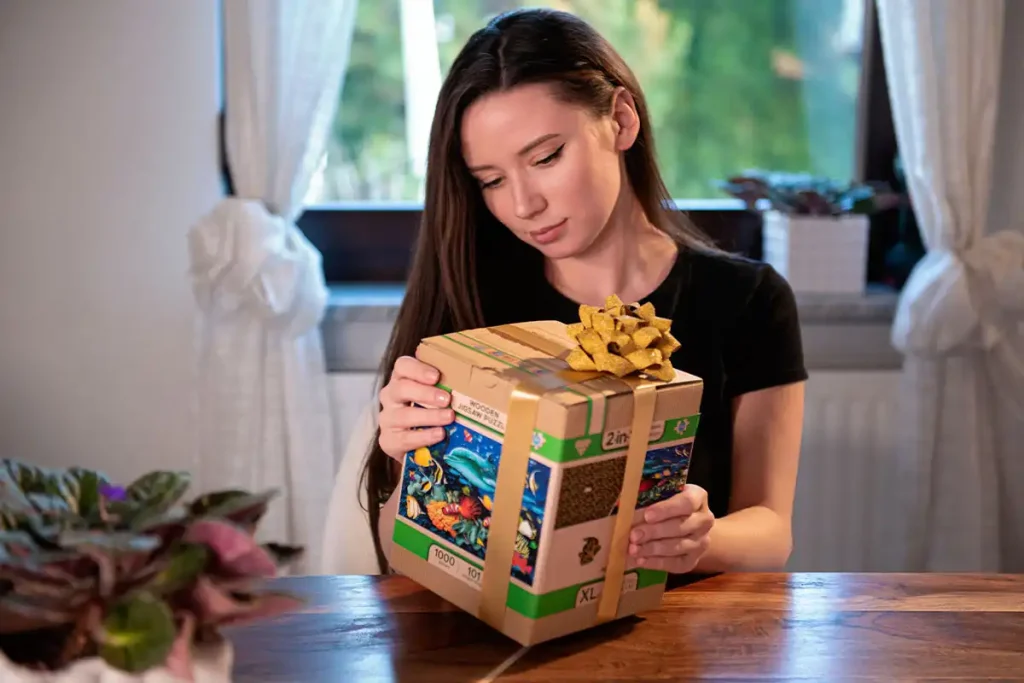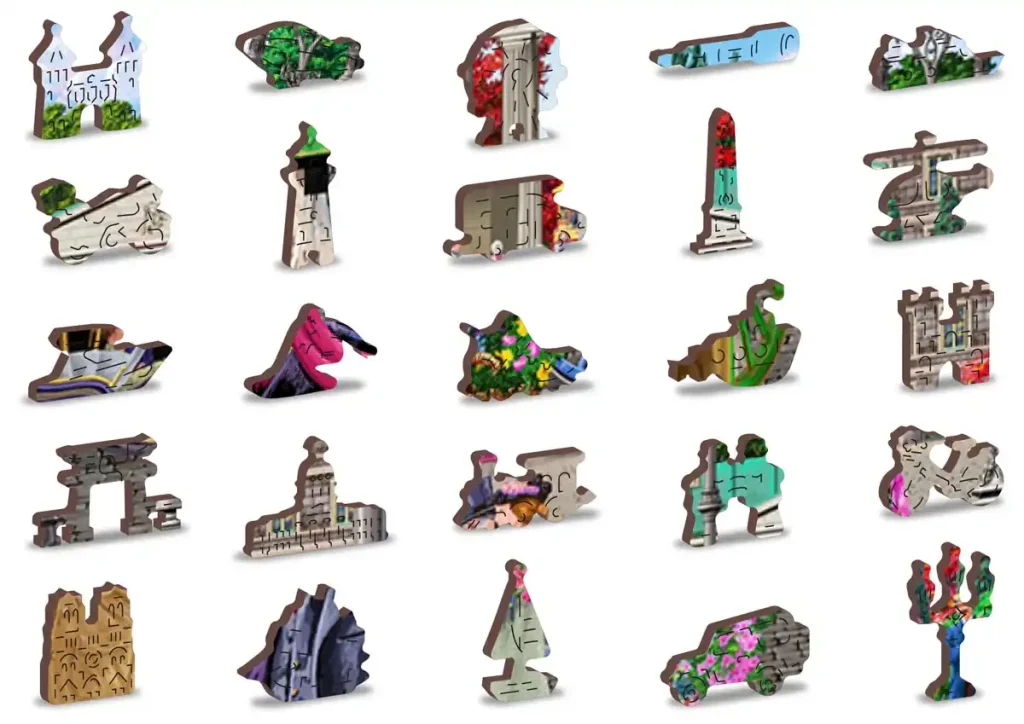 Unique Design Elements
Every piece of this product has been crafted with precision. From animal figures to iconic landmarks, the diverse elements ensure an intriguing assembly process.
Family Bonding Time
Taking on this jigsaw challenge becomes a means of family connection, allowing for shared moments of joy and accomplishment.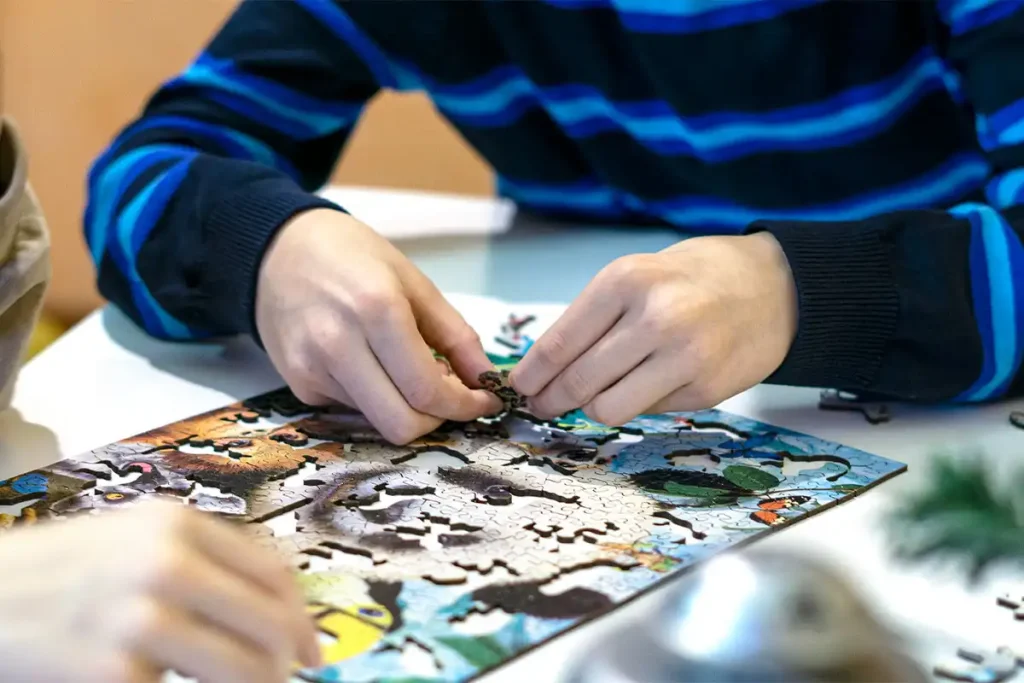 Characteristics
Series/Article
TR W 750-0063-XL
Age
10+
Number of elements
750 pcs
Number of whimsies
75 pcs
Assembled size
H: 20.43" (51,9 cm)
W: 14.76" (37,5 cm)
Packaging size
H: 7.87" (20 cm)
W: 6.57" (16,7 cm)
D: 6.57" (16,7 cm)
Packaging weight
1,34 lb (0,61 kg)
Puzzle thickness
0,12" ( 3 mm)
Assembly time
10h
Artist
Joseph Burgess
Type of Cut
Travel
Back side
Two Sides to Every Piece
The double-sided nature of each piece adds to the intrigue. The pattern on the reverse can assist in piecing together this intricate tableau.
In summary, the "Paris Square in Berlin 750" is more than just a plaything. It's a journey through time, a slice of history, and a testament to the beautiful blend of city life and nature. Embrace this experience, and let it become a cherished memory in your family's heart.