Embarking on the Wooden Puzzle Journey
As you begin this captivating quest, let the myriad pieces transport you to a romantic castle nestled in Germany, surrounded by hot air balloons floating gracefully against the autumn sky.
A Visual Spectacle
Behold the vibrant hues, expertly replicated to radiate the castle's majesty and the serene beauty of the season. Each piece, carved from high-quality wood, holds a distinctive shape, ensuring not just a challenge but a joy in every connection.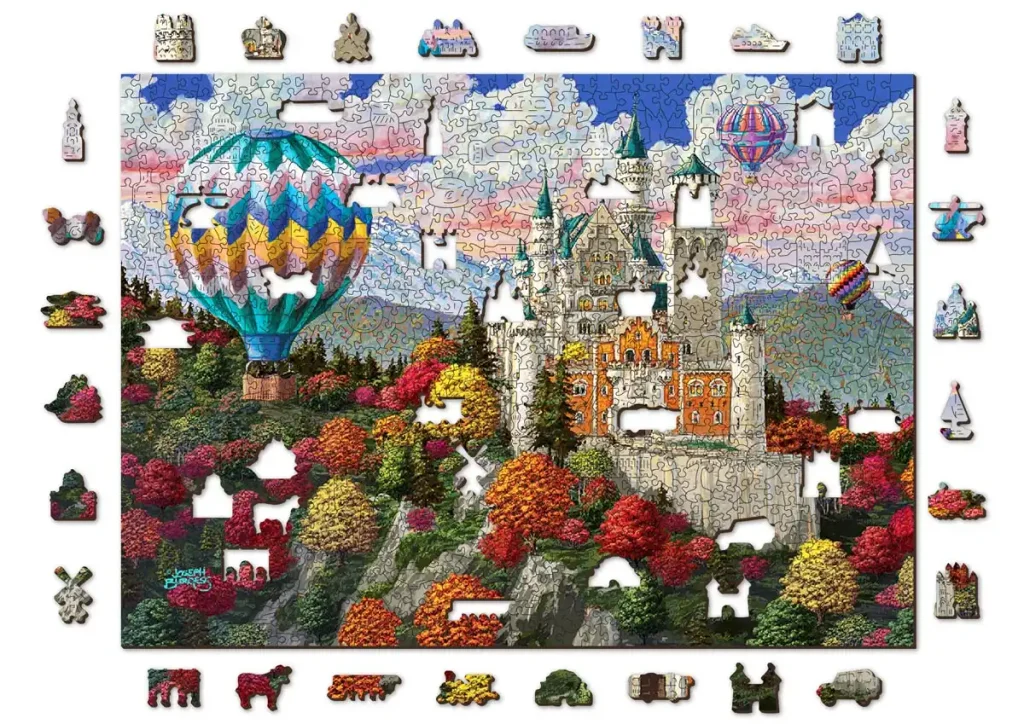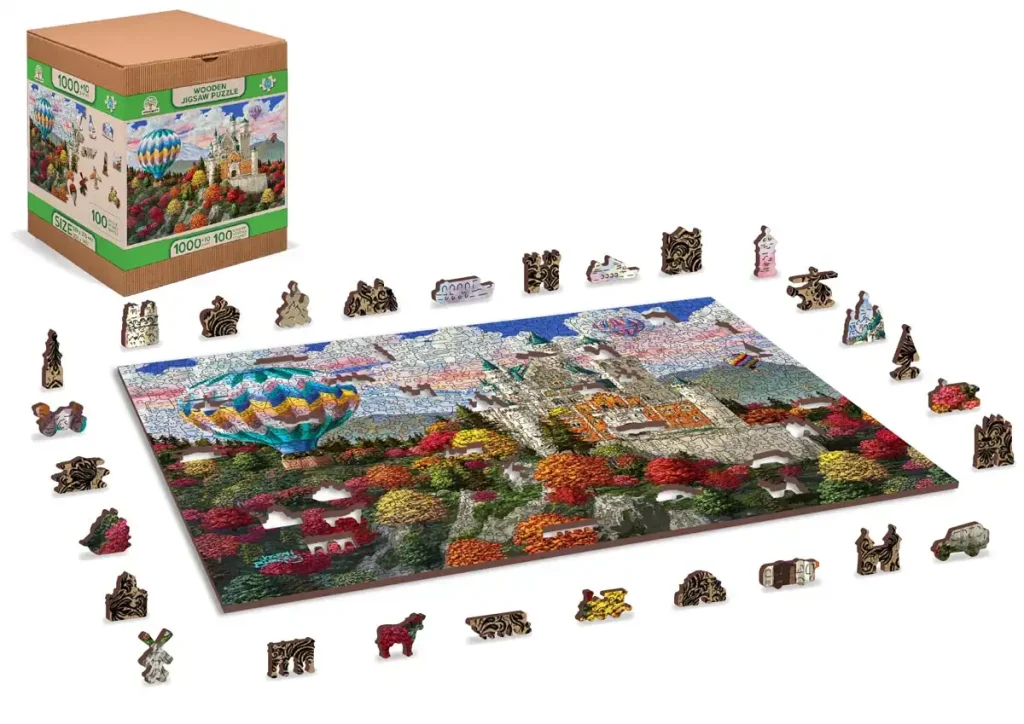 Distinctive Thematic Cuts
Our sets boast of intricately designed formative pieces, making the assembling process even more intriguing. Whether it's wildlife or iconic landmarks, the thematic cuts breathe life into the overall picture. For instance, animal-themed sets will have unique pieces shaped like animals, while travel-themed ones will showcase landmarks from various countries.
The Ideal Gift
Looking for a present that's both challenging and aesthetically pleasing? This is an optimal choice for adults and teenagers above 14. With its rich imagery and detailed craftsmanship, it's a gift that keeps on giving, offering hours of engaging fun.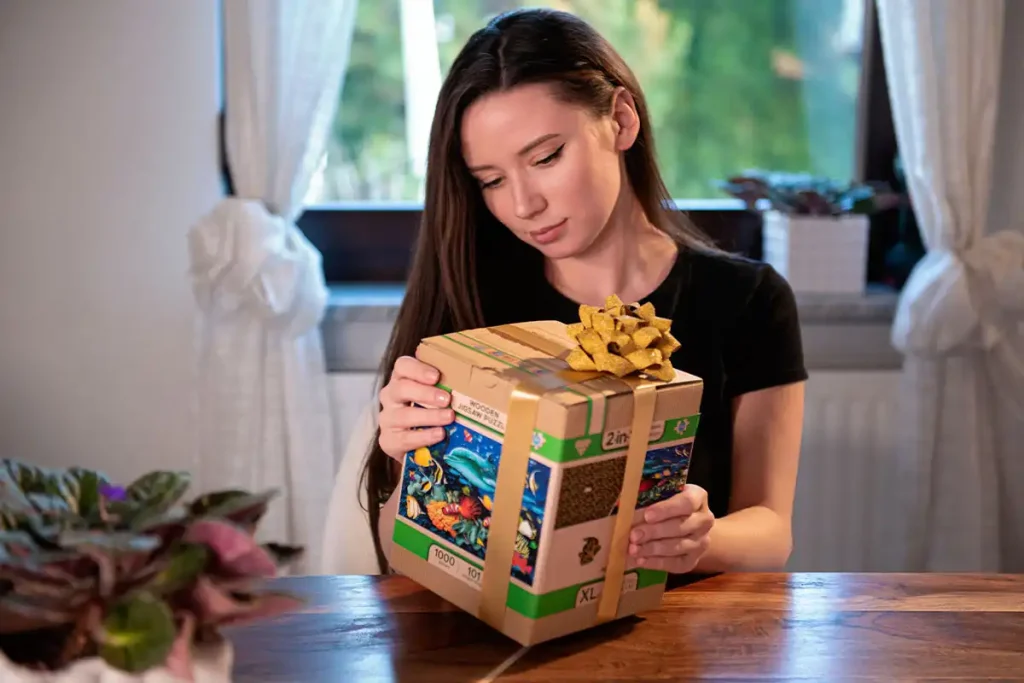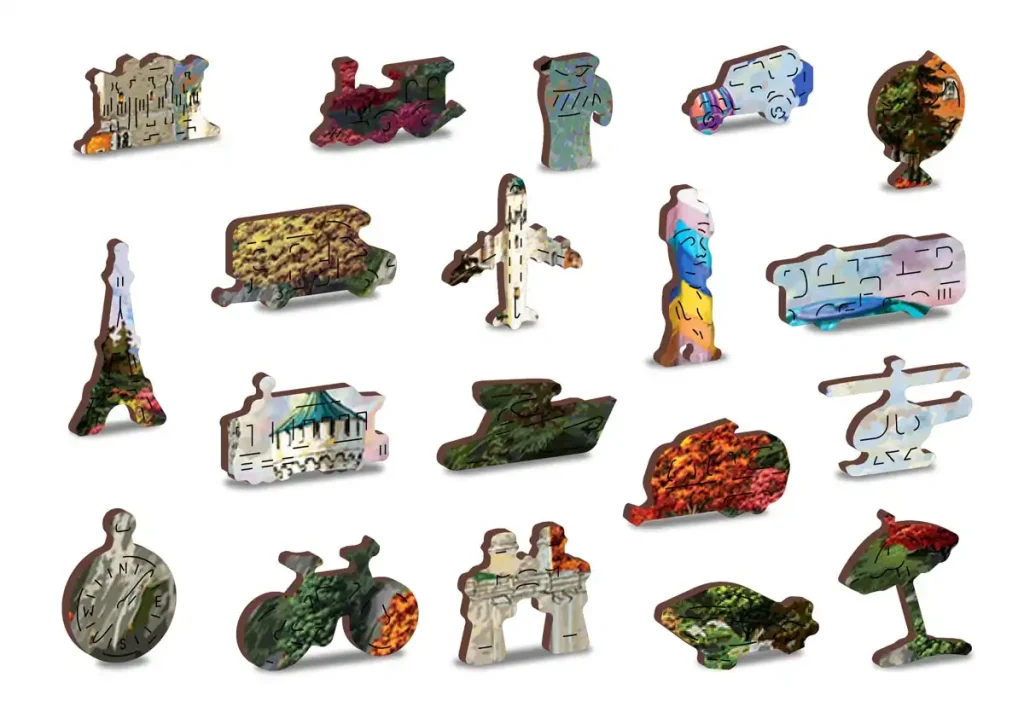 More Than Just an Activity
Working on this masterpiece is a splendid way to bond with family, allowing you to create memories while piecing together memories. Its double-sided design is another boon; the reverse pattern assists during assembly, adding another layer of assistance and wonder.
A Showpiece for Your Home
Once completed, this artifact doesn't need to return to its box. It transforms into an exquisite piece of art, ready to adorn your walls, serving as a testament to your dedication and the captivating allure of The Neuschwanstein Castle.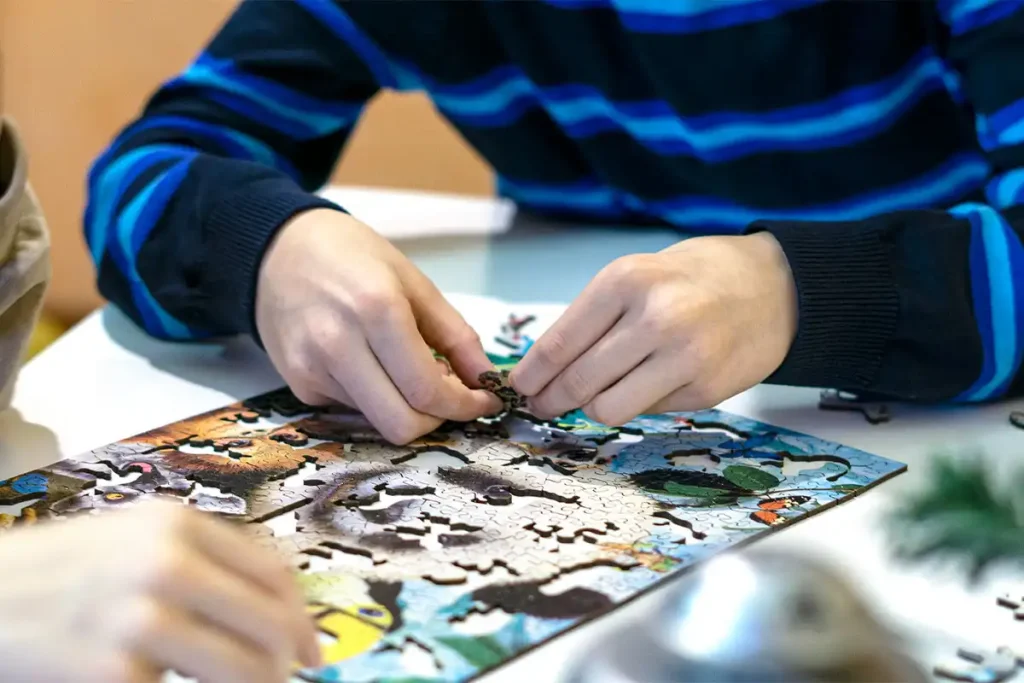 Characteristics
Series/Article
TR 1010-0104-XL
Age
14 +
Number of elements
1000 pcs
Number of whimsies
100 pcs
Assembled size
H: 20.43" (51,9 cm)
W: 14.76" (37,5 cm)
Packaging size
H: 7.87" (20 cm)
W: 6.57" (16,7 cm)
D: 6.57" (16,7 cm)
Packaging weight
1,34 lb (0,61 kg)
Puzzle thickness
0.12″ (0,3 cm)
Assembly time
13h
Artist
Joseph Burgess
Type of Cut
Travel
Back side
Conclusion
Immerse yourself in an activity that's relaxing yet stimulating, individual yet shared. Our product guarantees quality, enjoyment, and an end-result that's both a testament to your effort and a beautiful depiction of one of Germany's most iconic landmarks. Experience the magic, one piece at a time.