Discover the Majestic World of Ships with our Wooden Puzzle
Unveiling this Wooden Puzzle offers a thrilling experience as you assemble a vast armada of vessels navigating across different waters. The charm of sea exploration and the elegance of sailboats, galleons, and schooners come to life with each piece.
Embark on a Historical Voyage
Beyond mere pastime, this product paints a story of ship evolution, showcasing the heritage and design of iconic maritime vessels throughout the ages.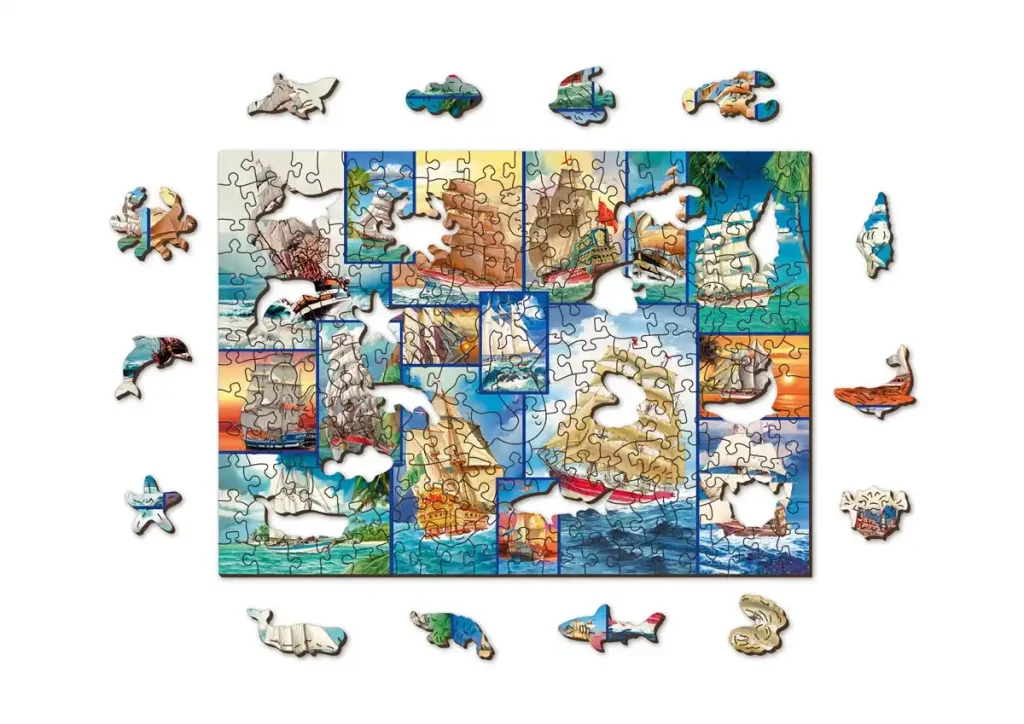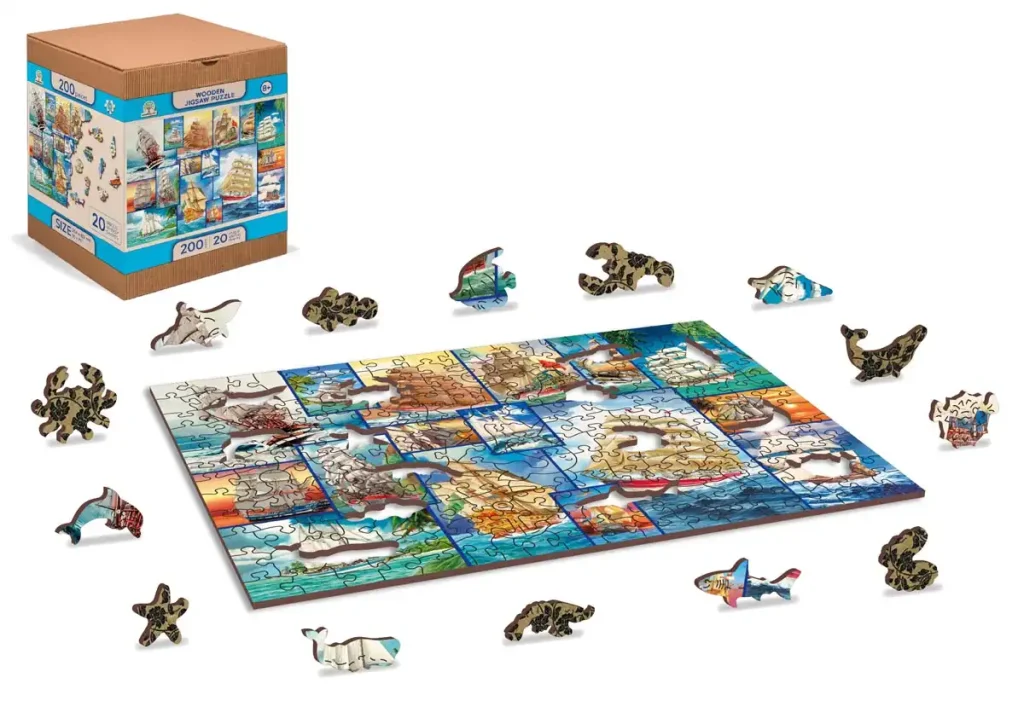 A Thoughtful Gift
Looking for the ideal gift for someone fascinated by nautical tales, sea voyages, or simply the art of puzzling? This masterpiece promises hours of engrossing fun and a captivating visual display upon completion.
Decorative and Engaging
Apart from the joy of assembly, the completed jigsaw can seamlessly transform into an elegant piece of wall art, enhancing the décor of any room with its rich, vibrant hues.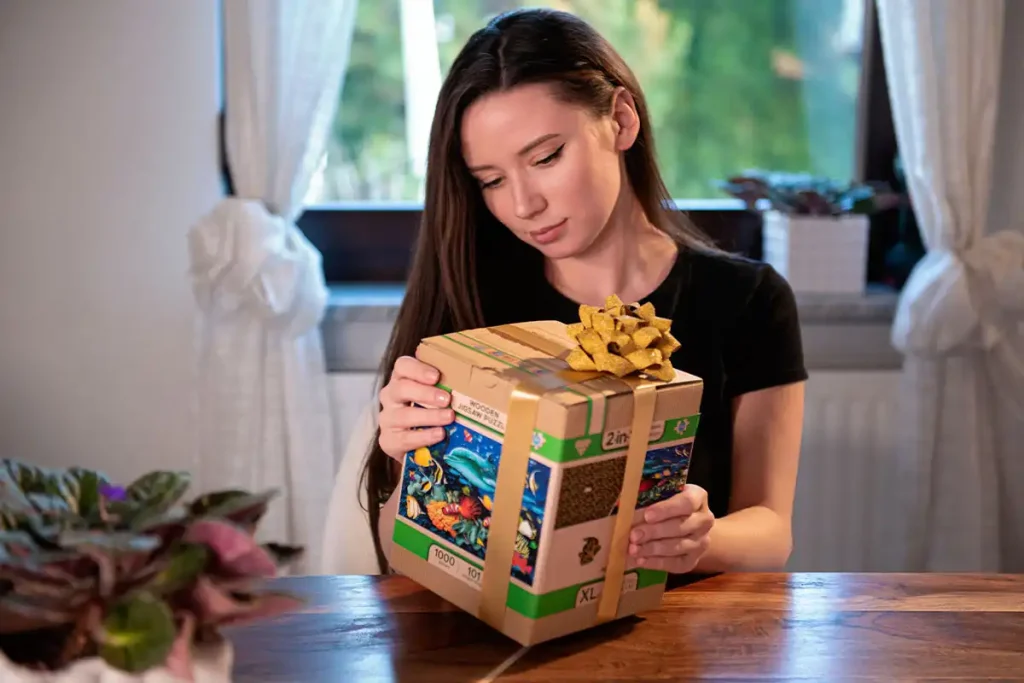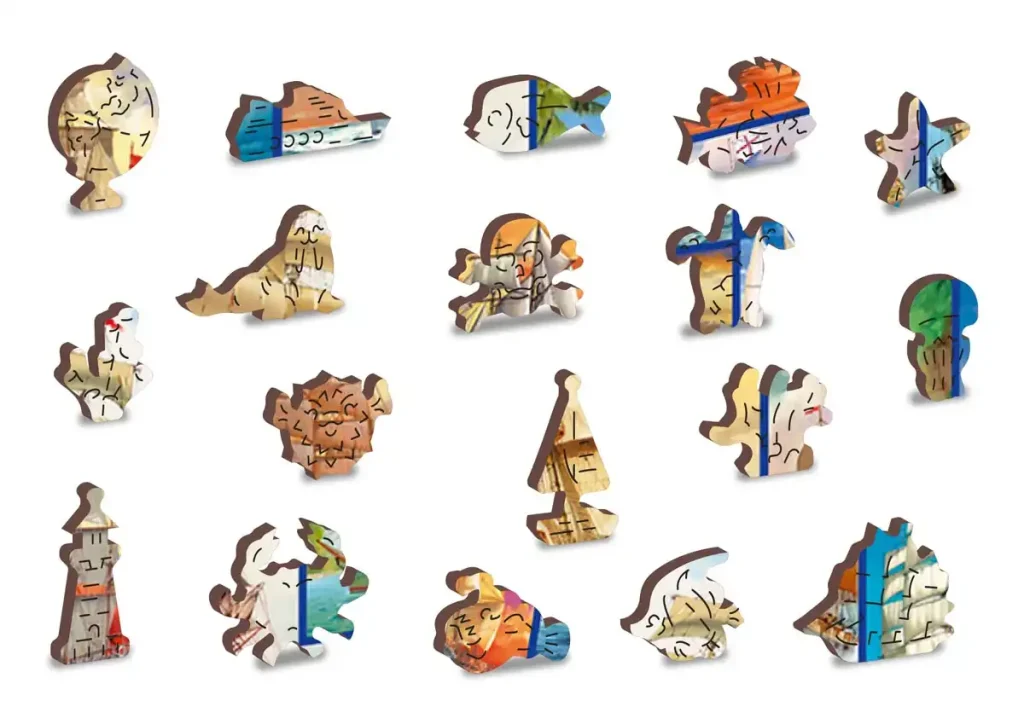 Uniquely Crafted Pieces
Every piece boasts a distinct shape. Additionally, depending on the theme, elements like animals or world landmarks might appear, adding layers of excitement to the assembling process.
A Fun Family Affair
Constructing this jigsaw is more than just an activity; it's a family bonding experience. Share stories, enjoy teamwork, and create memories as the nautical scenes unfold.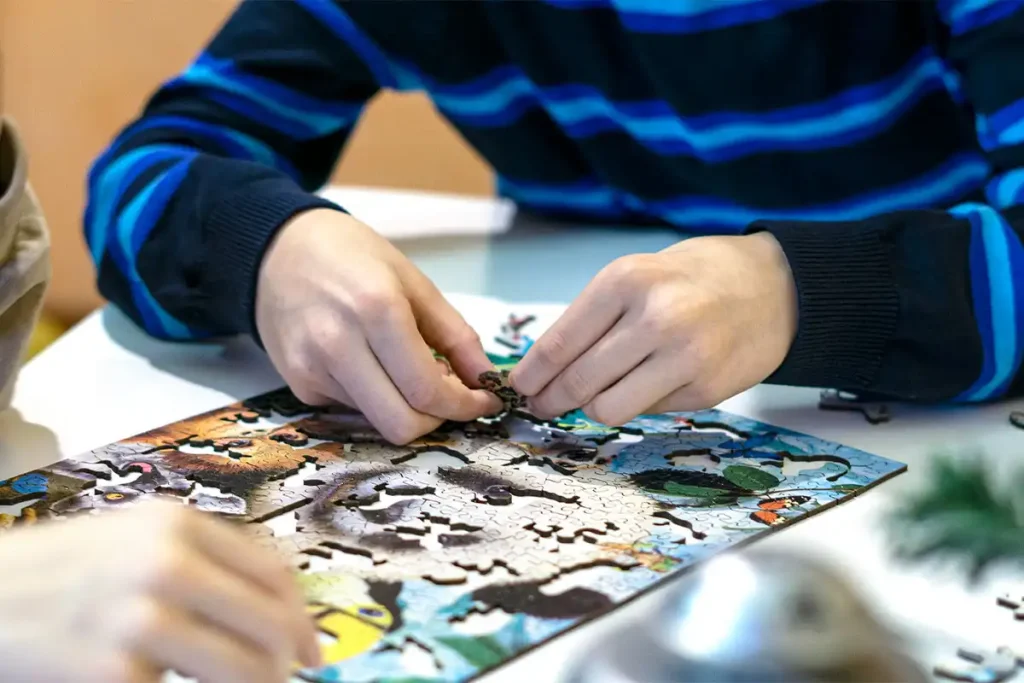 Double the Challenge
For enthusiasts craving an extra challenge, the jigsaw is double-sided. The back of each piece presents a distinct pattern to assist and intrigue in the assembly process.
Characteristics
Series/Article
OC W 0053-M
Age
10 +
Number of elements
200 pcs
Number of whimsies
200 pcs
Assembled size
H: 7,16"(18,2cm)
W: 10" (25,4 cm)
Packaging size
H: 5,98" (15,2 cm)
W: 4,92" (12,5 cm)
D: 4,92" (12,5 cm)
Packaging weight
0,66 lb (0,3 kg)
Puzzle thickness
0.12″ (0,3 cm)
Assembly time
3h
Artist
Alberto Rossini
Type of Cut
Ocean
Back side
In wrapping up, the "Sailing Ships 200" is not just a game but a journey—offering a splendid portrayal of maritime history and adventures on the high seas. Dive in, and may the winds of curiosity guide your sails.