Experience the Elegance of a Wooden Puzzle
With this remarkable product, a world of maritime charm and historical elegance unfolds. The Wooden Puzzle showcases old ships moored in a harbor, with grand old buildings lining the waterfront, a stone bridge arching gracefully across the scene, and the calming blue waters adding a touch of serenity. The vibrant colors add life to the scene, making it a delightful experience for both children and adults.
An Intriguing Scene for Young and Old
This intriguing 500-piece offering is suitable for adults and children over the age of 10. The vibrant colors and intricate details of the ships, houses, bridge, and water will surely engage enthusiasts of various age groups.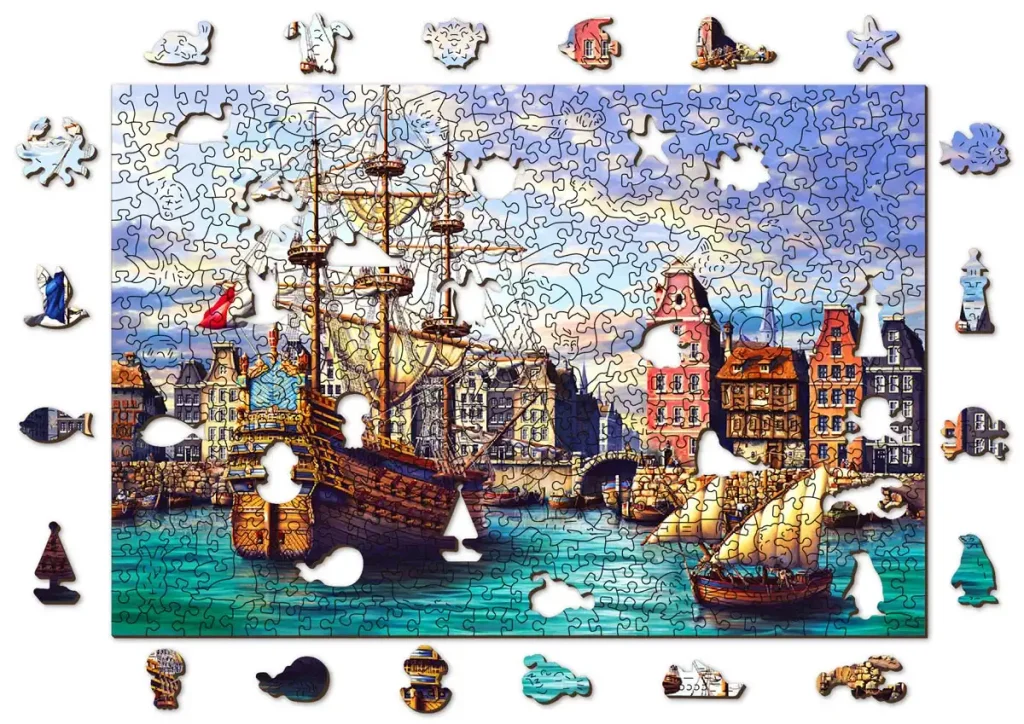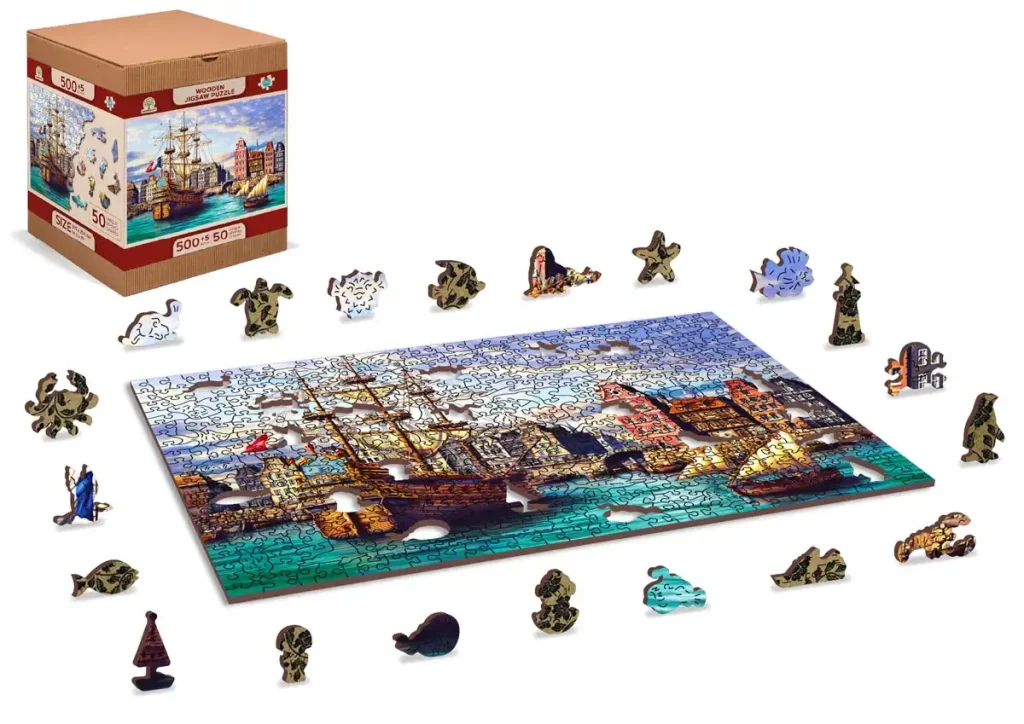 Uniqueness in Every Piece
Every piece of this assembly has a unique shape, contributing to a more exciting and engaging building process. Large custom-shaped elements like animals or landmarks are also included, depending on the theme, adding an extra touch of fascination to your building experience.
A Two-Sided Adventure
The two-sided design of this product, with a pattern on the back of each piece, can assist in the assembly, making the process even more captivating. Whether it's animal-themed with unique animal shapes or travel-themed with distinctive landmarks, the thematic cuts add depth to the enjoyment.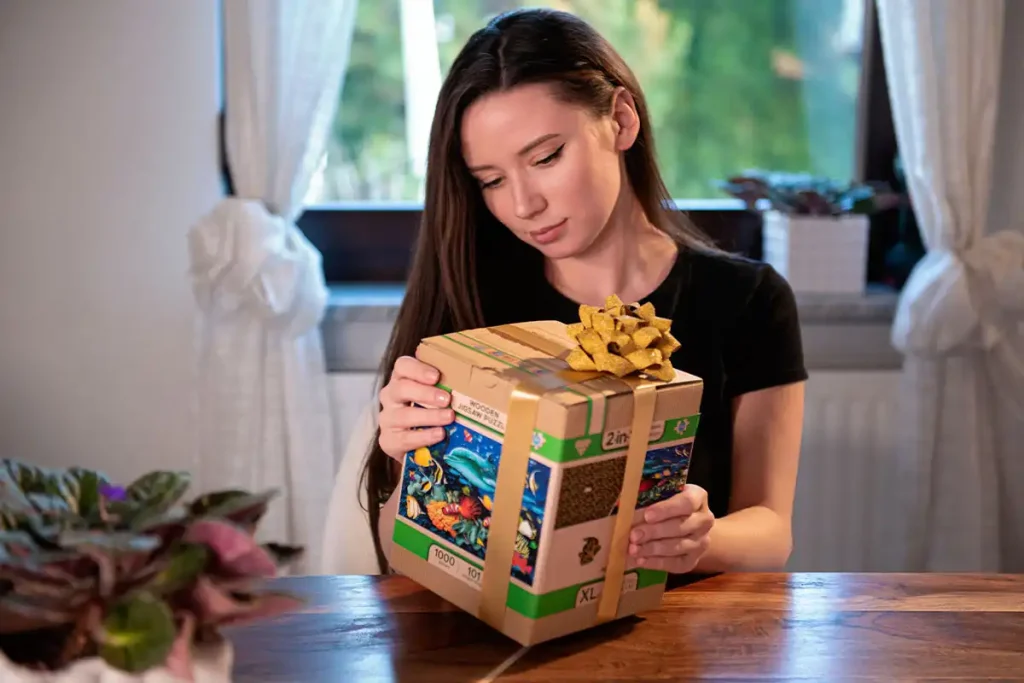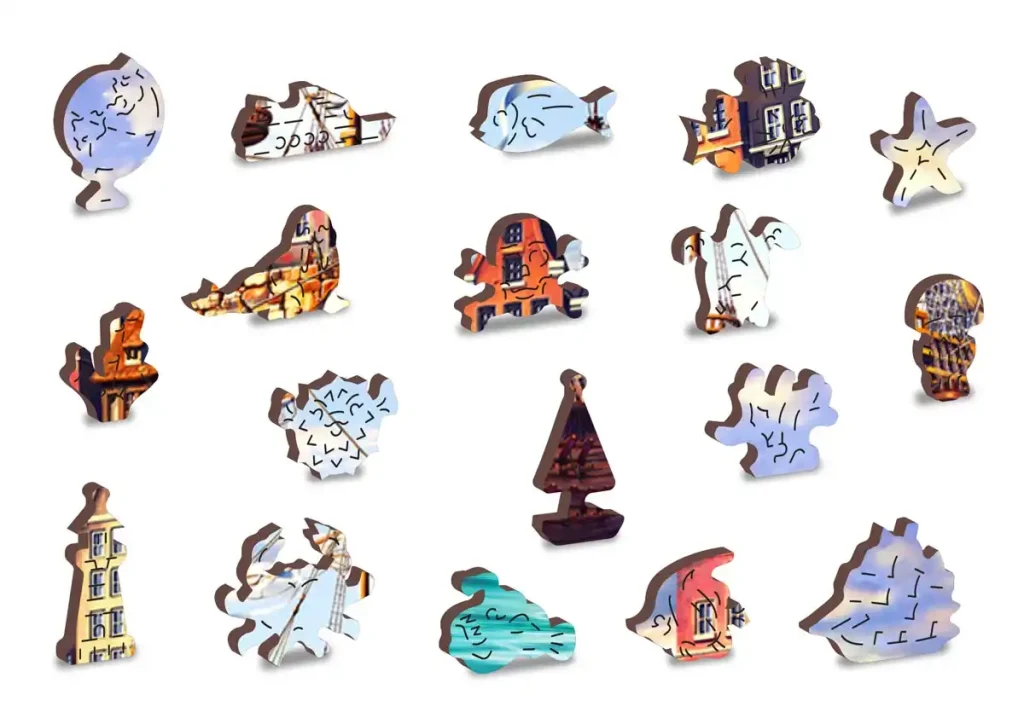 An Ideal Gift for Any Occasion
Searching for a thoughtful and creative present? This intriguing item makes a perfect gift that not only offers entertainment but a chance to create a beautiful maritime scene that resonates with history and charm.
A Beautiful Addition to Your Decor
Once completed, this masterpiece can be proudly displayed on your wall, adding a touch of elegance and historical flair to your home decor. The stunning depiction of old ships, grand buildings, and the serene harbor will be a conversation starter for all who see it.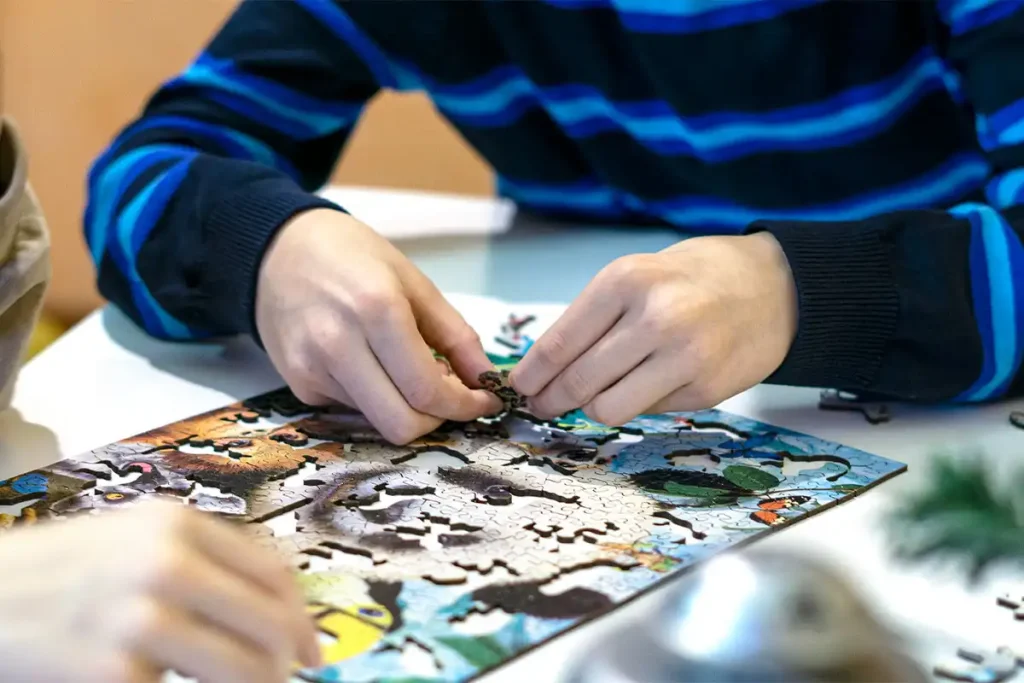 Characteristics
Series/Article
OC 505-0144-L
Age
10+
Number of elements
500 pcs
Number of whimsies
50 pcs
Assembled size
H: 14.76" (37,5 cm)
W: 10" (25,4 cm)
Packaging size
H: 5.98" (15,2 cm)
W: 4.92" (12,5 cm)
D: 4.92" (12,5 cm)
Packaging weight
0,66 lb (0,3 kg)
Puzzle thickness
0.12" ( 3 mm)
Assembly time
6h
Artist
Artworld
Type of Cut
Ocean
Back side
A Bonding Experience for the Whole Family
Assembling this captivating scene is an excellent way to spend quality time with your family. It's not merely a pastime; it's an opportunity to create lasting memories, share insights, and enjoy a sense of accomplishment together.
In conclusion, the Old Ships in Harbour 500 offers a captivating maritime scene that promises to engage and delight both your mind and heart. Its unique design, engaging elements, and beautiful imagery make it a standout choice, whether as a gift, a family activity, or a stunning wall decoration. Explore this unique piece and let the charm of old ships and harbor become a part of your home and family memories.