Bringing Classics to Life with 3D Wooden Puzzle Games
With the realm of 3D Wooden Puzzle Games, a familiar game takes on a new dimension. The Tic Tac Toe 1, originating from the artisan heart of Poland and the European Union, offers not just a game but an experience. Fashioned from the impeccable birch, each element echoes precision, uniqueness, and European finesse.
The Game's Timeless Allure
Tic Tac Toe, a game that has stood the test of time, is presented here in a refreshing, compact form. Assemble the board, place your crosses and circles, and immerse yourself in strategic battles, whether at home or on a voyage.
A Canvas of Creativity
Beyond being a mere game set, it offers a canvas for enthusiasts to pour out their creativity. Paint, decorate, and make this model truly your own, reflecting your style and persona.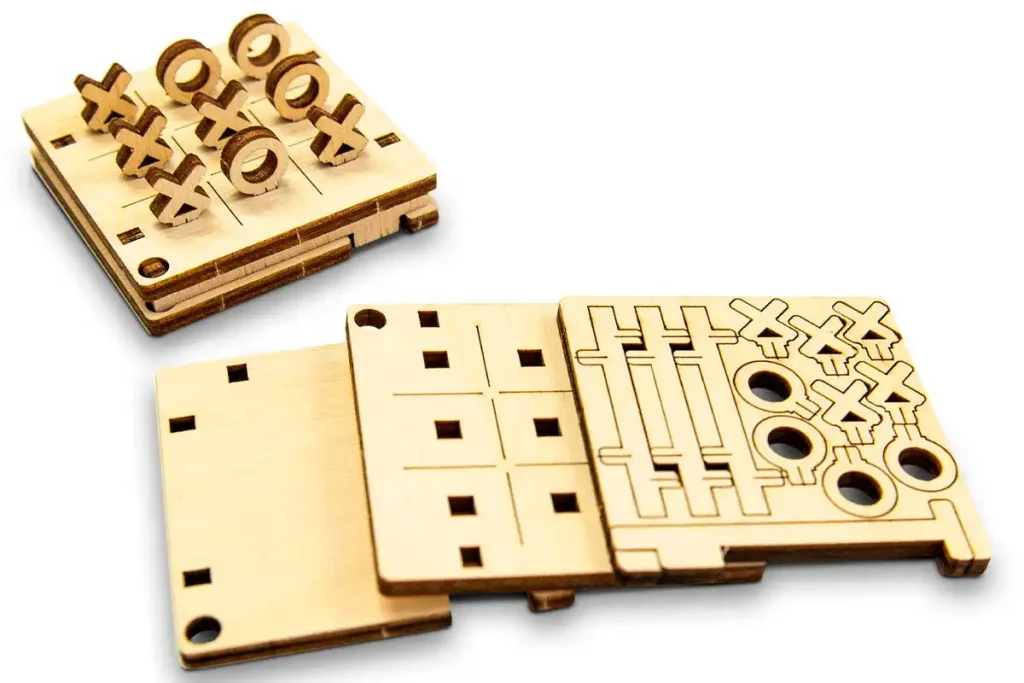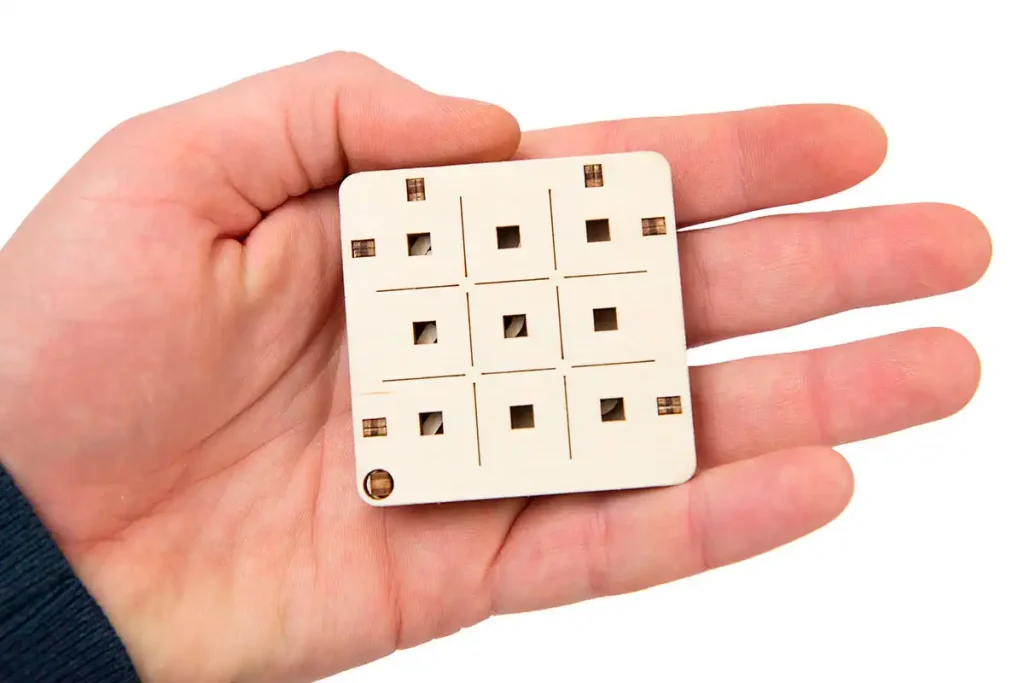 Memorable Moments with Loved Ones
Bring it out during family gatherings, picnics, or casual evenings and watch as it knits together memories filled with laughter, contemplation, and bonding. With every game, cherish the moments that make family time invaluable.
An Exceptional Gift Choice
Gift-giving becomes a pleasure when you have something as timeless and elegant as this. Whether it's a birthday, a special occasion, or just a simple gesture of love and appreciation, it is bound to be remembered and cherished for years.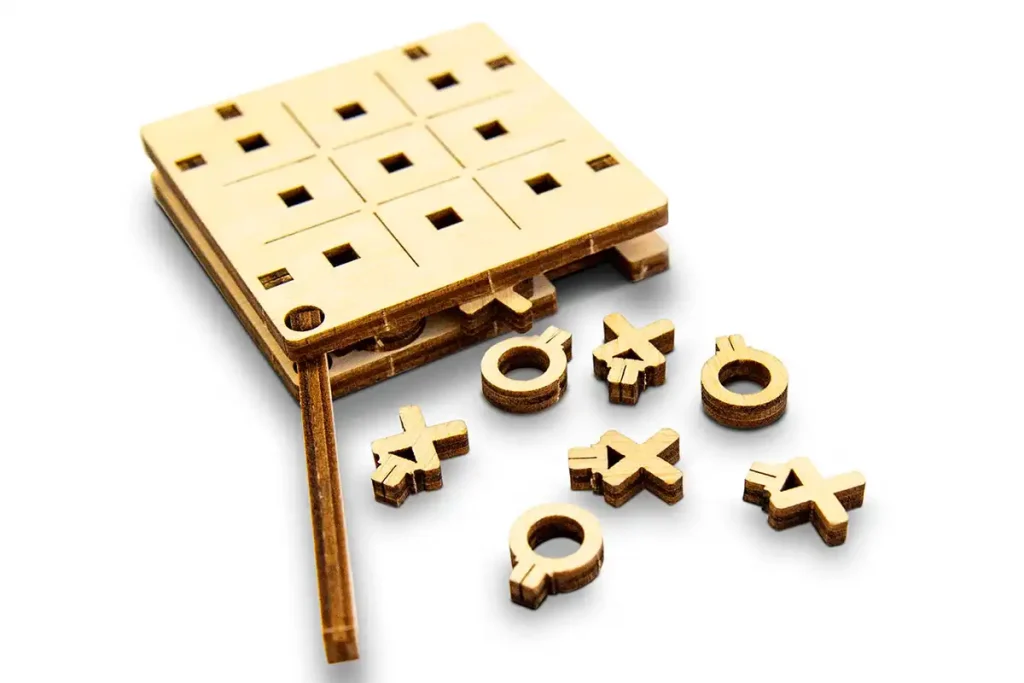 A Timeless Challenge Awaits
Introducing Tic Tac Toe 1, the beloved classic reborn. Spark laughter, strategy, and cherished family memories. An age-old game with a modern touch, it's designed for delightful moments. From grandparents to kids, everyone will be enthralled. Let the games begin!
Characteristics
Series/Article
WG 201
Assembly time
5 min
Skill level
1/5
Number of parts total
19
Dimensions
H: 2.36'' (6 cm)
W: 2.36'' (6 cm)
D: 0.47'' (1,2 cm)
Packing size
H: 2.36'' (6 cm)
W: 2.36'' (6 cm)
D: 0.47'' (1,2 cm)
Can be a decor element
✔
Mini game
✔
Brain teaser
Game board
✔
Figurines/elements for the game included
✔
The ability to store items for the game inside
✔
The ability to play together (more than 1 player)
✔
Size – fits in your pocket
✔
Possibility of hand painting
✔
The packing box is made of wood.
Inside there is an instruction on how,
after assembling the model, you can also
assemble the box into a demonstration stand.
✔
Age
8+
Compact Elegance for Every Journey
The allure of this game lies not just in its play but in its portability. Compact yet robust, it's designed for those spontaneous moments when you wish to challenge a friend during a journey or spend quality time with family on a trip.
Concluding, the Tic Tac Toe 1 stands as a testimony to games that transcend time, an emblem of Polish craftsmanship, and a repository of memories waiting to be made. Dive into its charm, be it as a game, an art project, or a conduit of shared moments.