Relive Venice's Enchantment with this Wooden Puzzle
Beginning your Wooden Puzzle voyage, you are welcomed by the serenity of Venice's water canals and the enigmatic allure of the city's renowned carnival mask, a symbol of mystery and tradition.
Visual Delight
Let the resplendent colors transport you to the lively festivals of Venice. Experience the hues of sunset reflecting on the tranquil canals, and the intricate details of the carnival mask, a vision of art and culture.
Exceptional Design
Every piece of this puzzle is a story, distinctively shaped to offer a unique challenge. As you connect each part, discover the large thematic elements – be it wild creatures or iconic landmarks – ensuring your puzzle-solving experience is nothing short of captivating.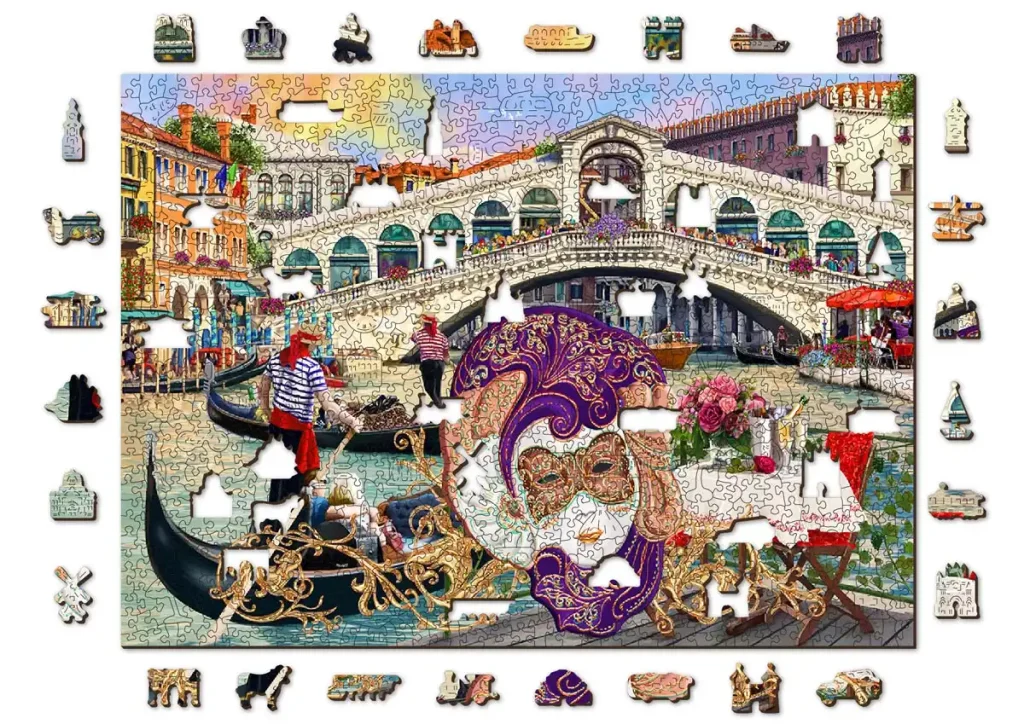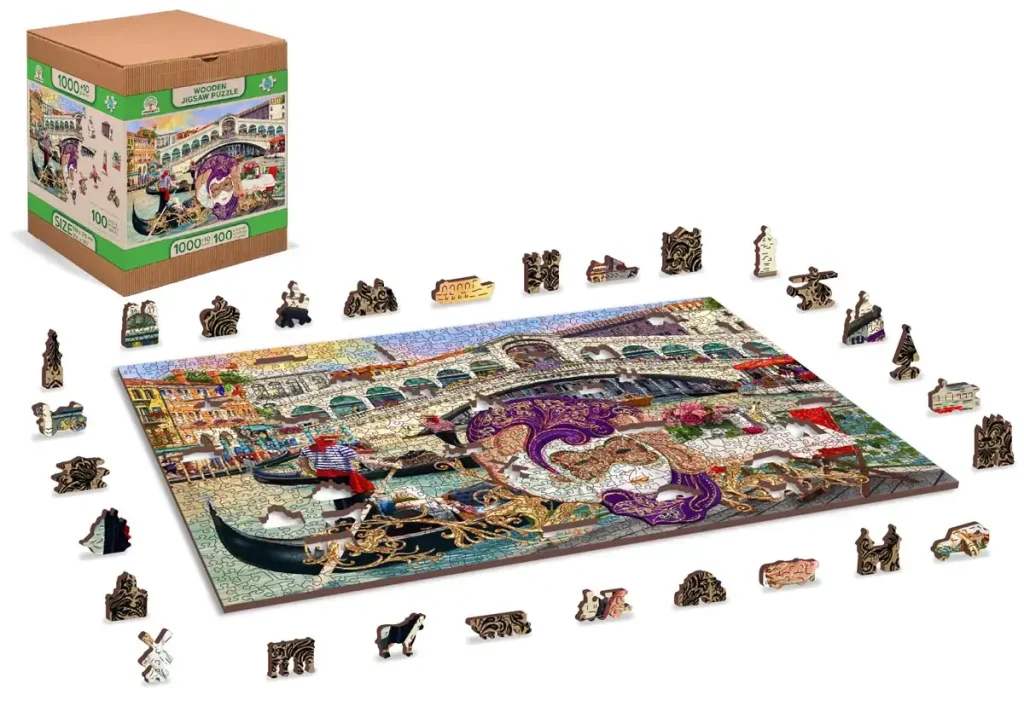 For the Connoisseurs
Curated for both adults and young enthusiasts aged 14 and above, this puzzle promises hours of enthralling engagement, balancing complexity with the sheer joy of creation.
The Perfect Gift
Looking for a timeless present? Gift the essence of Venice to your loved ones and watch them get mesmerized by its charm, a journey they would cherish forever.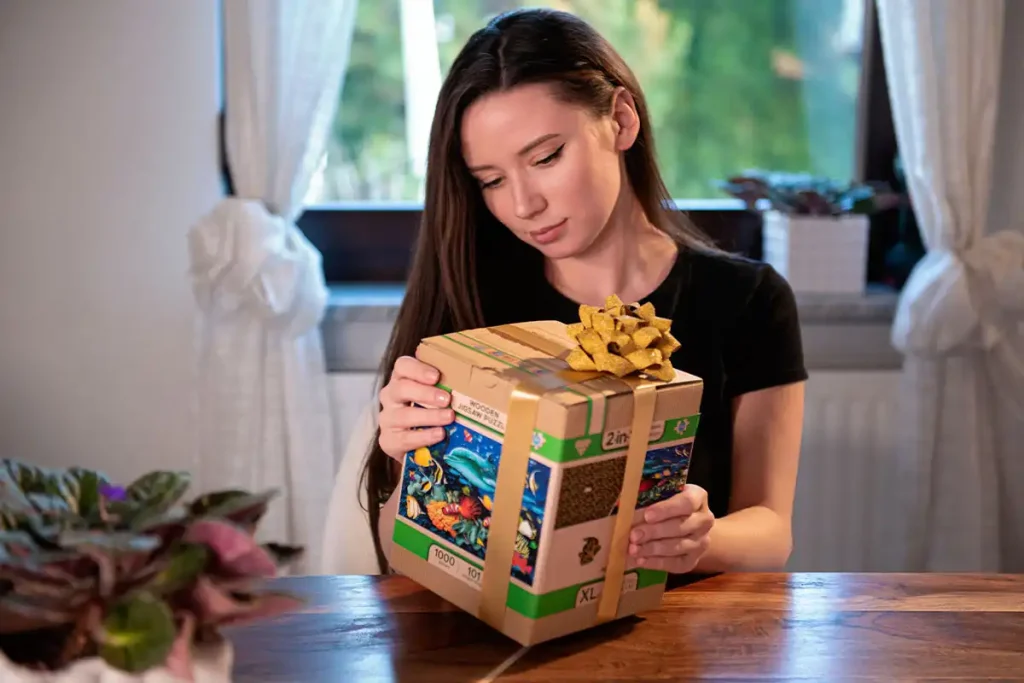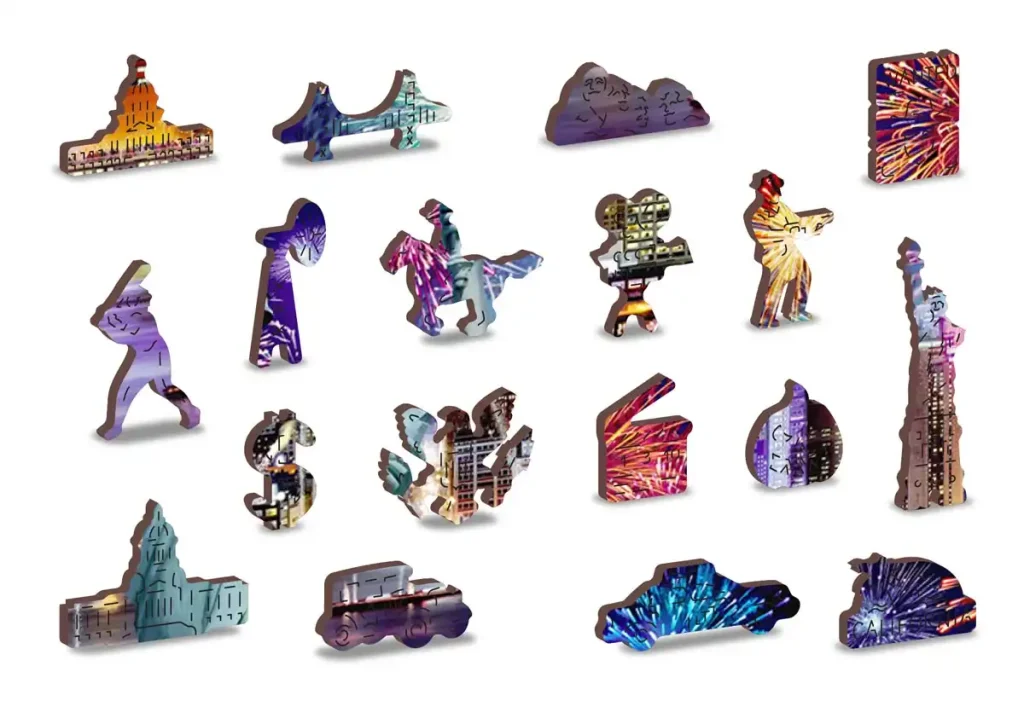 From Puzzle to Decor
Upon completion, this masterpiece transforms into a stunning wall artifact, a testament to Venice's enchanting beauty, sure to be a conversation starter in any space.
Thematic Mastery
Our collection boasts of thematic precision. Whether it's a wildlife-inspired puzzle bearing unique animal elements or one depicting global adventures with distinct landmarks, each stands as a testament to our craftsmanship.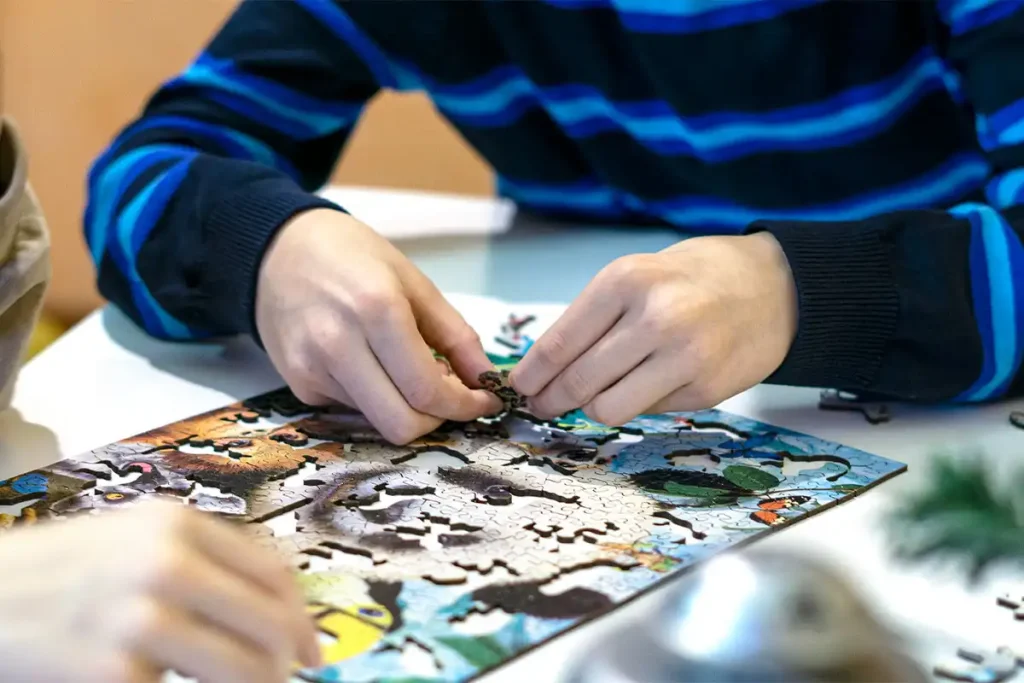 Double the Fun
Every piece of our collection offers dual intrigue. The reverse side of each puzzle piece showcases a pattern, serving as a guide and adding a fun twist to the assembly process.
Characteristics
Series/Article
IT 1010-0029-XL
Age
14 +
Number of elements
1000 pcs
Number of whimsies
100 pcs
Assembled size
H: 20.43" (51,9 cm)
W: 14.76" (37,5 cm)
Packaging size
H: 7.87" (20 cm)
W: 6.57" (16,7 cm)
D: 6.57" (16,7 cm)
Packaging weight
1,34 lb (0,61 kg)
Puzzle thickness
0.12″ (0,3 cm)
Assembly time
13h
Artist
Franco Zappa
Type of Cut
Travel
Back side
In conclusion
We want to say that collecting the Venice Carnival is not just an activity, but a delightful journey through the alleys of Venice. It's a perfect way to bond with family and relive memories, creating new stories with each connection. Let the beauty of Venice grace your space and be a part of your cherished moments.