Discover the Artistry of Wooden Puzzle Craftsmanship
The Wooden Puzzle presents an enigmatic feline figure, mirroring a vivid and vibrant rainbow against a strikingly contrasting background. Created in Poland, this European Union-crafted marvel consists of 140 distinctively designed pieces, each boasting an unparalleled shape.
A Truly Unique Experience
This captivating set assures an engaging experience, with every single piece exuding its own identity. Among these, larger thematic elements stand out—be it wildlife or renowned landmarks, these distinctive chunks serve not only as guideposts but as markers that make the assembly process far more thrilling.
For Enthusiasts of All Ages
Adults and children alike, specifically those aged 8 and above, will find this piece both challenging and rewarding. An adult can relish in assembling this alongside a young one, fostering both bonding and mutual accomplishment.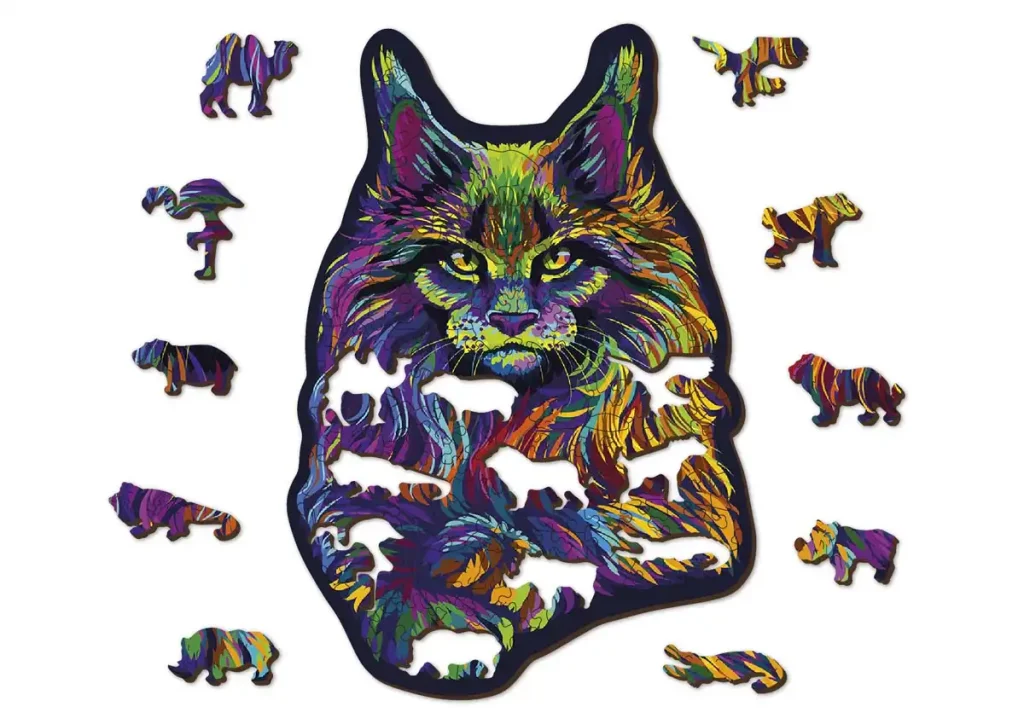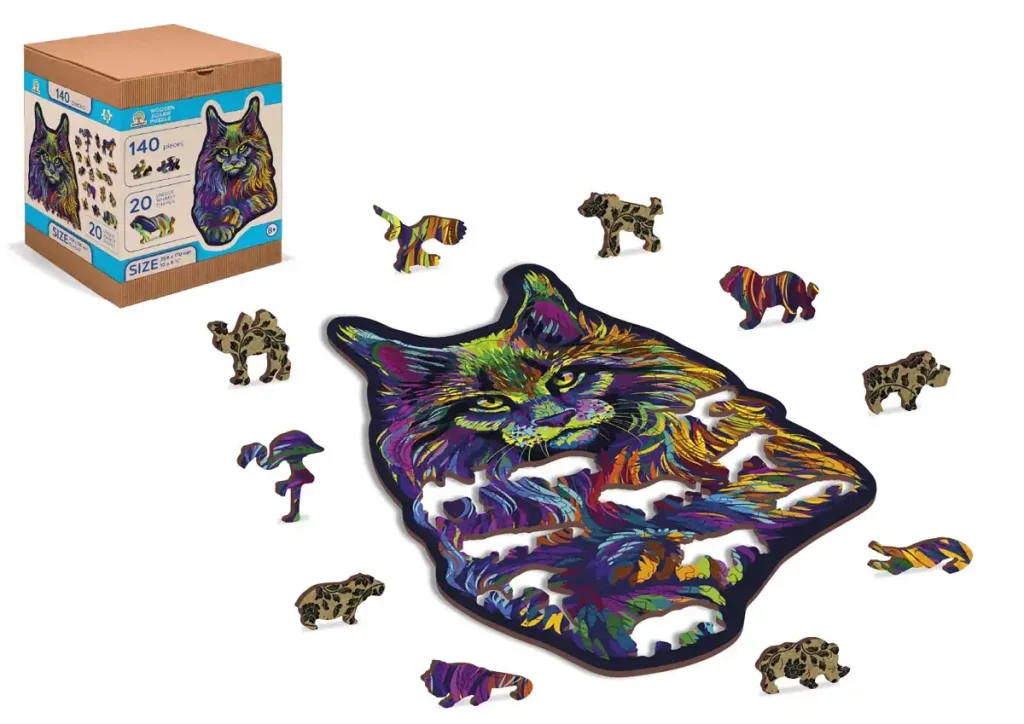 Discover Its Dual Intrigue
A delightful twist awaits. Each piece is dual-sided, with patterns on the reverse that can aid during the assembly, merging functionality with aesthetics.
Gift of Thoughtfulness
Be it a special occasion or just a token of love, this set emerges as a perfect gift. It not only promises hours of engagement but is also a testament to the thoughtfulness of the giver.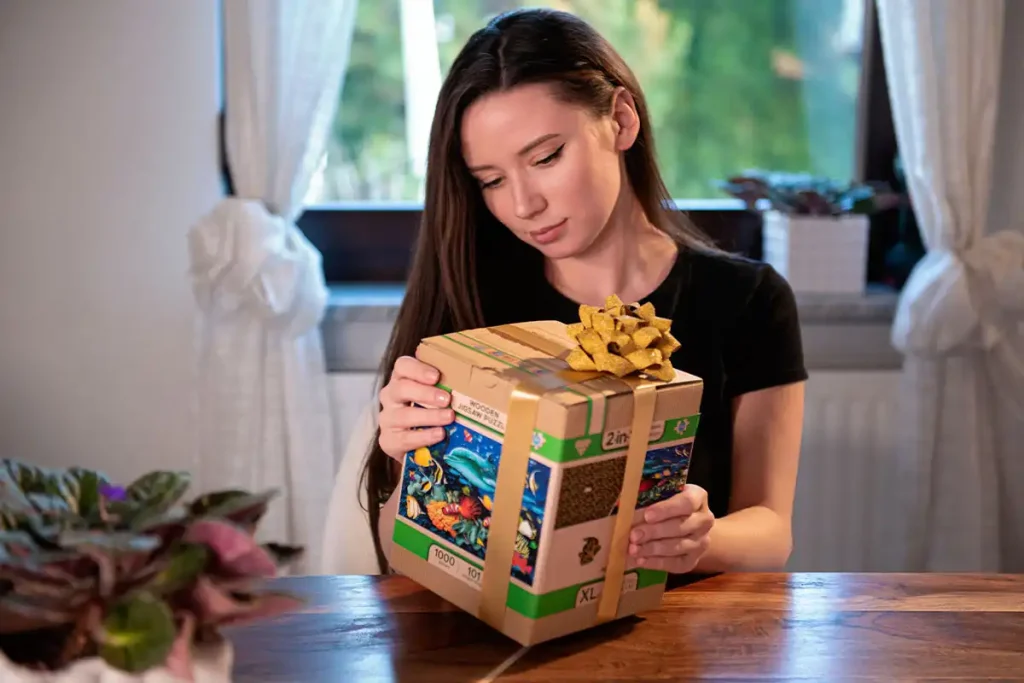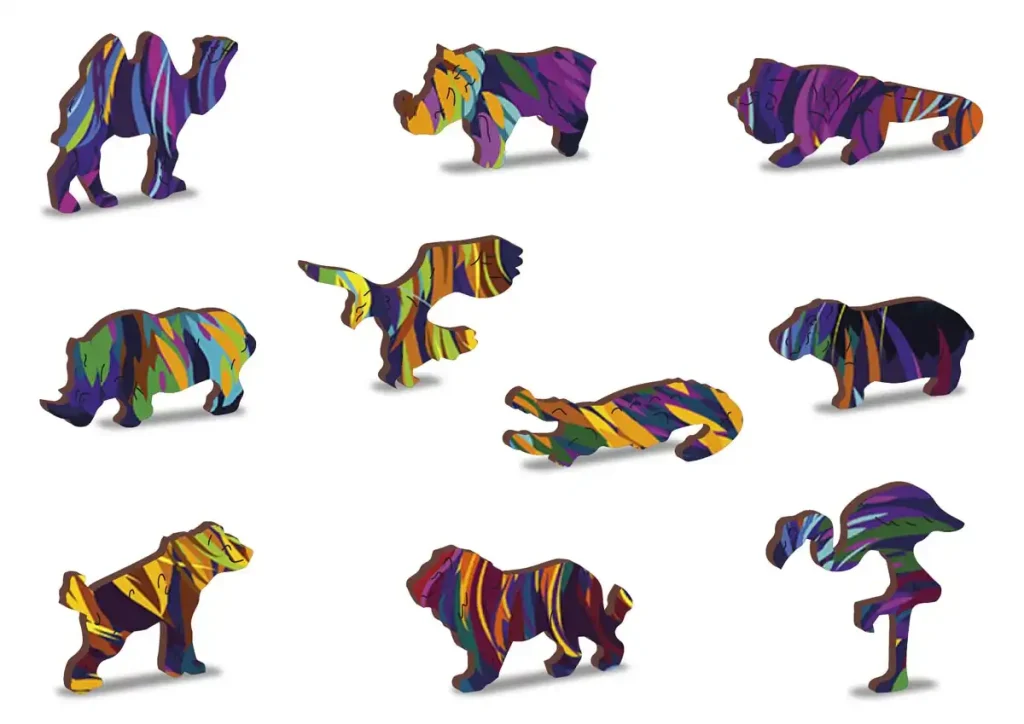 More Than a Mere Game
Once the last piece finds its place, the result doesn't just need to be dismantled. This artwork is ready to grace your walls, serving both as a decorative piece and a memory of the journey undertaken to complete it.
Thematic Excellence
Each set offers a thematic cut—while animal-themed ones feature unique wildlife elements, those centered around journeys boast elements resembling global landmarks.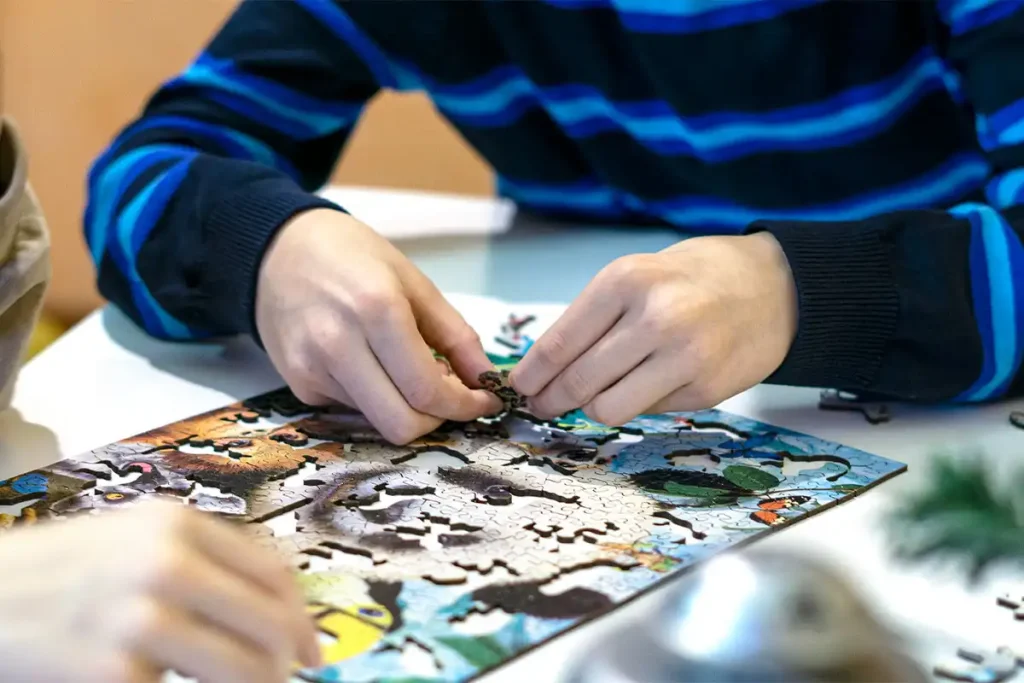 Strengthening Family Ties
Engaging in this challenge promises more than just an activity. It's an exceptional way to bond, ensuring time spent with family is filled with fun, challenge, and accomplishment.
Characteristics
Series/Article
HE 0039-M
Age
8+
Number of elements.
140pcs
Number of whimsies
20pcs
Assembled size
H: 10" ( 25,4cm)
W: 7.16"(18,2cm)
Packaging size
H: 5.98" (15,2 cm)
W: 4.92" (12,5 cm)
D: 4.92" (12,5 cm)
Packaging weight
0,51 lb (0,235 kg)
Puzzle thickness:
0.12″ (0,3 cm)
Assembly time
2h
Artist
shutterstock
Type of Cut
Animal
Back side
In conclusion
The Rainbow Wild Cat 140 is not just about assembling pieces; it's about crafting memories, cherishing moments, and building a story that can be showcased with pride. Dive into this mesmerizing journey and let every piece tell its tale.