Wooden Shaped Puzzle Delight
Discover the elegance of a Wooden Shaped Puzzle that seamlessly fuses form with function. As you embark on assembling this exquisite piece, the silhouette of a feline emerges, adorned with dazzling gemstones that captivate your senses. Each puzzle piece, meticulously carved, has its own unique shape, echoing the essence of nature's unparalleled design.
More Than Just a Game
Though designed for enthusiasts above 10, this work of art caters to both adults and young minds. Why not make it a bonding moment? An adult and child, working together, solving, and creating – an experience of shared joy and accomplishment.
Details that Fascinate
Beyond the cat's jeweled beauty, you'll find intricate, themed cuts. From animals to monuments, every piece echoes the overarching theme, making the assembly process even more thrilling.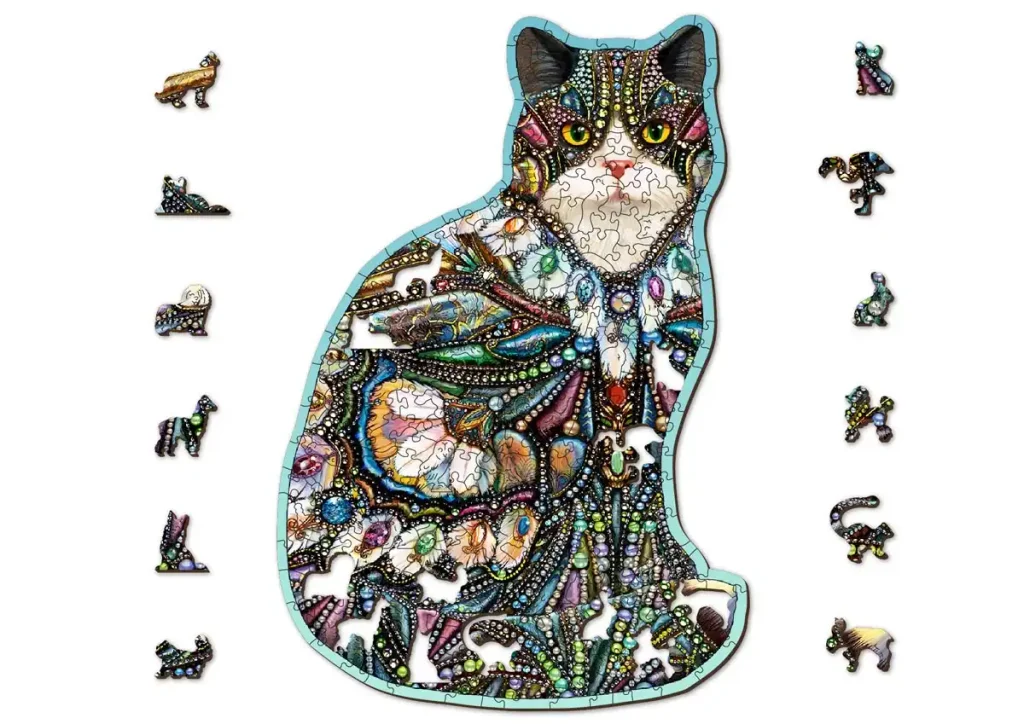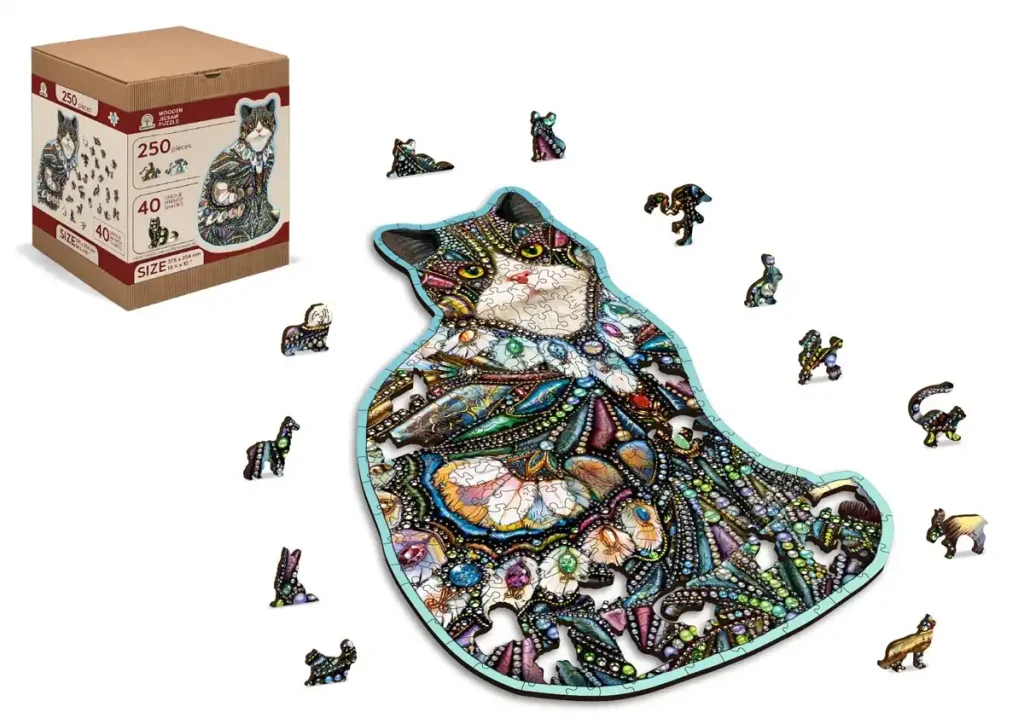 A Perfect Gift
If you're on the hunt for a gift that speaks of elegance, challenge, and fun, look no further. Whether it's for a birthday, an anniversary, or just because, this is the gift that keeps on giving, providing hours of entertainment and a stunning result.
Double-Sided Wonder
And there's more! Turn each piece, and you'll find a pattern on its flip side, aiding and adding another dimension to your assembly process.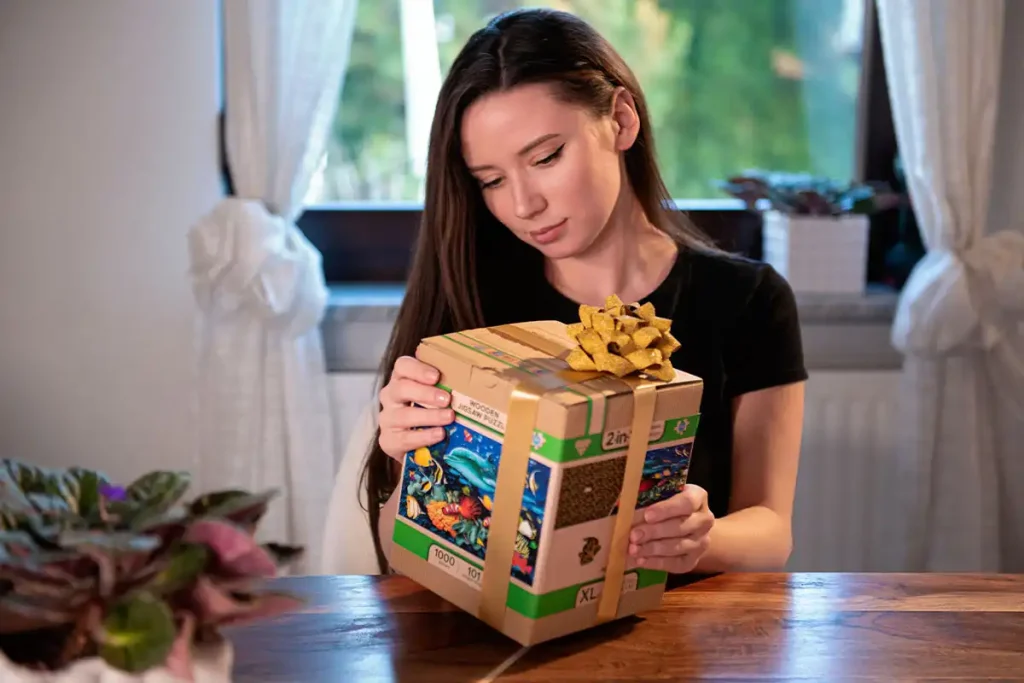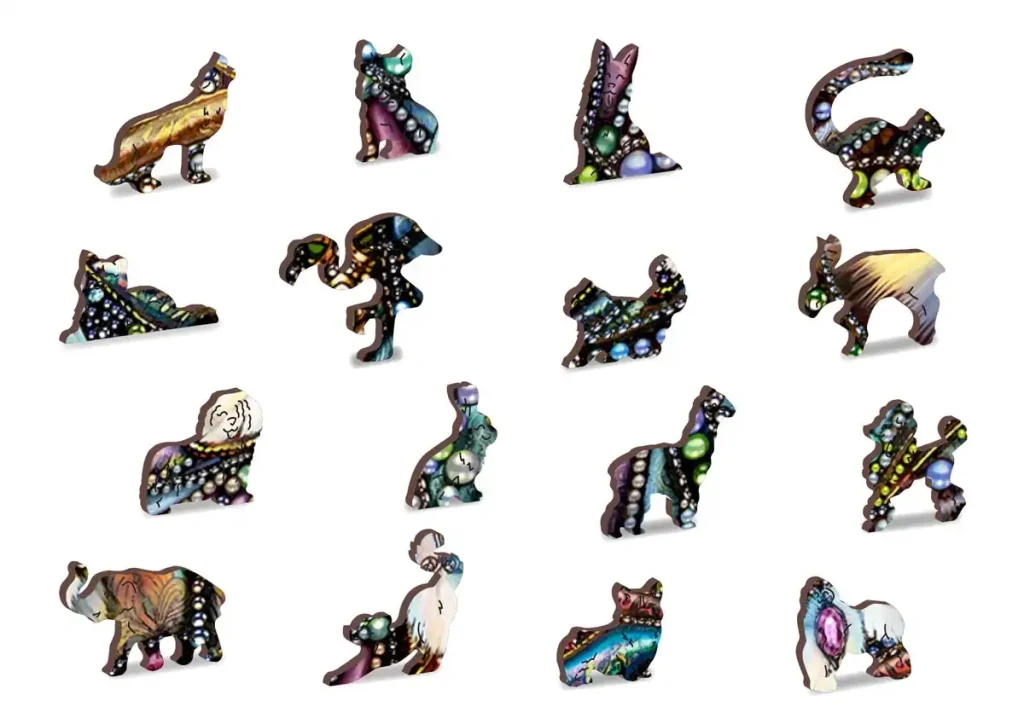 Decor and More
Once your masterpiece is complete, it doesn't have to be boxed and forgotten. Let it shine! Place it on your coffee table or hang it on your wall – a testament to your patience, skill, and the beauty of art.
Time Well Spent
Engaging in this activity is not just fun; it's therapeutic. Spend quality time with family, sharing stories, strategies, and laughs. In a world full of fleeting digital distractions, this is a tangible experience, grounded, and profoundly satisfying.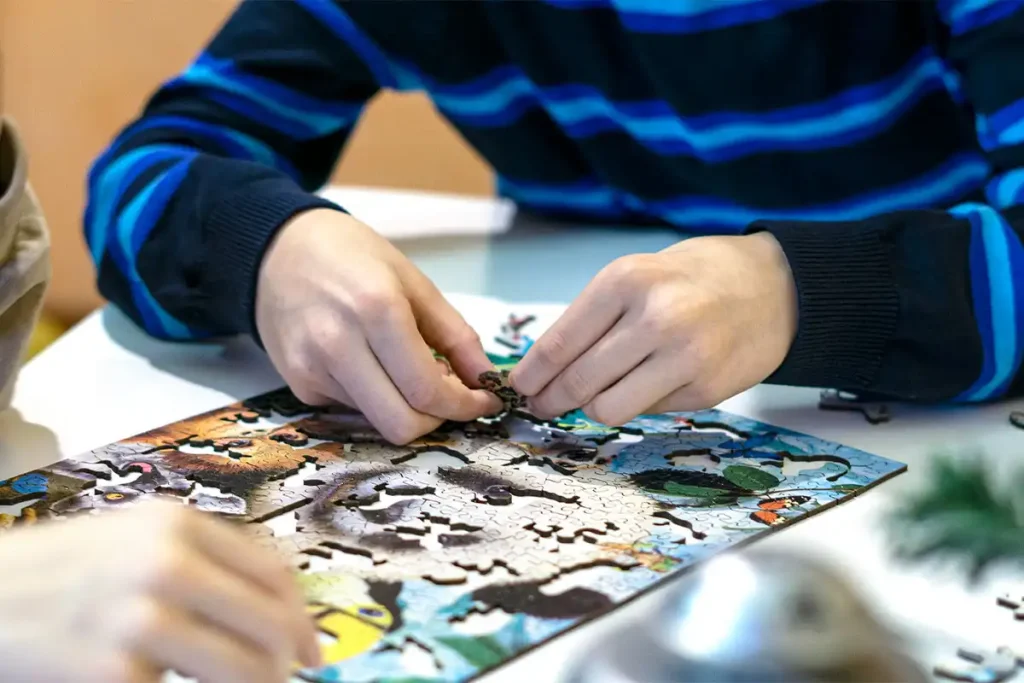 Characteristics
Series/Article
HE 0153-L
Age
10+
Number of elements.
250pcs
Number of whimsies
40pcs
Assembled size
H: 14.76" ( 37,5cm)
W: 10" ( 25,4cm)
Packaging size
H: 5.98" (15,2 cm)
W: 4.92" (12,5 cm)
D: 4.92" (12,5 cm)
Packaging weight
0,89 lb (0,405 kg)
Puzzle thickness:
0.12″ (0,3 cm)
Assembly time
3h
Artist
Lewis T Johnson
Type of Cut
Animal
Back side
In conclusion
"The Jeweled Cat" is more than a mere plaything. It's a challenge, a decor piece, a bonding activity, and above all, a testament to the timeless beauty of handcrafted artistry. Dive in, and emerge with a creation that speaks of effort, patience, and art.