Discover the Charm of a Cosy Cabin 500 Wooden Puzzle
This Wooden Puzzle illustrates a tranquil scene: a small cabin where a girl sits under a warm blanket on a cold winter evening, engrossed in a book with a hot cup of coffee beside her. A small cat sleeps peacefully next to her, as the fireplace crackles, and the room is softly illuminated by the computer desk's light. The room's details are finely captured, including a large cupboard, numerous candle holders, a chess set on the table, tea with cookies, and many garlands decorating the room.
A Scene That Resonates with Comfort and Warmth
The soothing ambiance of the room and the vivid, colorful elements make it an engaging experience for enthusiasts of various age groups, suitable for adults and children over the age of 10.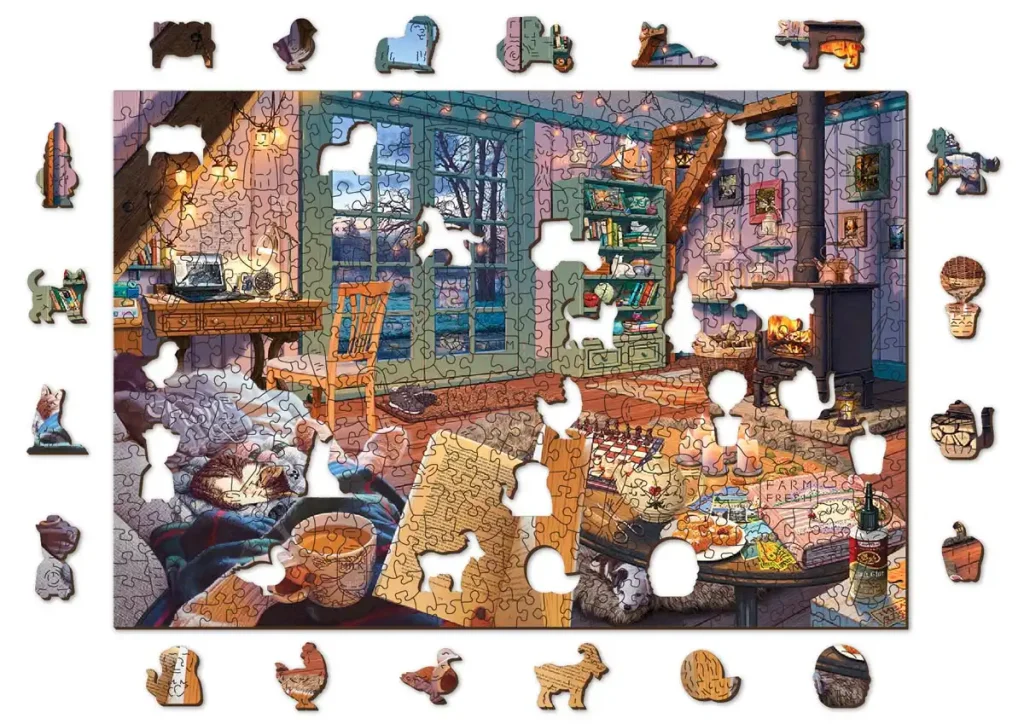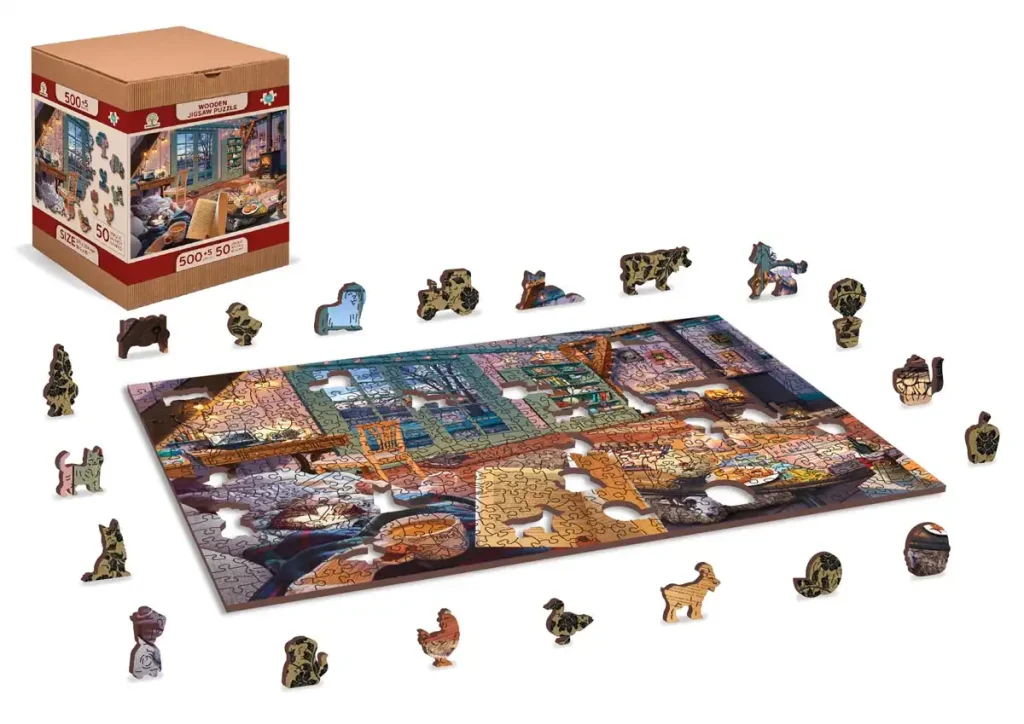 Unique Pieces for an Enthralling Experience
Every piece of this 500-piece set has a unique shape, making the assembly process exciting and stimulating. The set includes large custom-shaped elements like animals or landmarks, depending on the theme, providing an extra level of intrigue to the building adventure.
A Two-Sided Adventure Awaits
Each piece has a pattern on the back, designed to assist in the assembly. Whether it's an animal-themed set with unique animal shapes or a travel-themed set with distinct landmarks, the thematic cuts add depth and pleasure to the experience.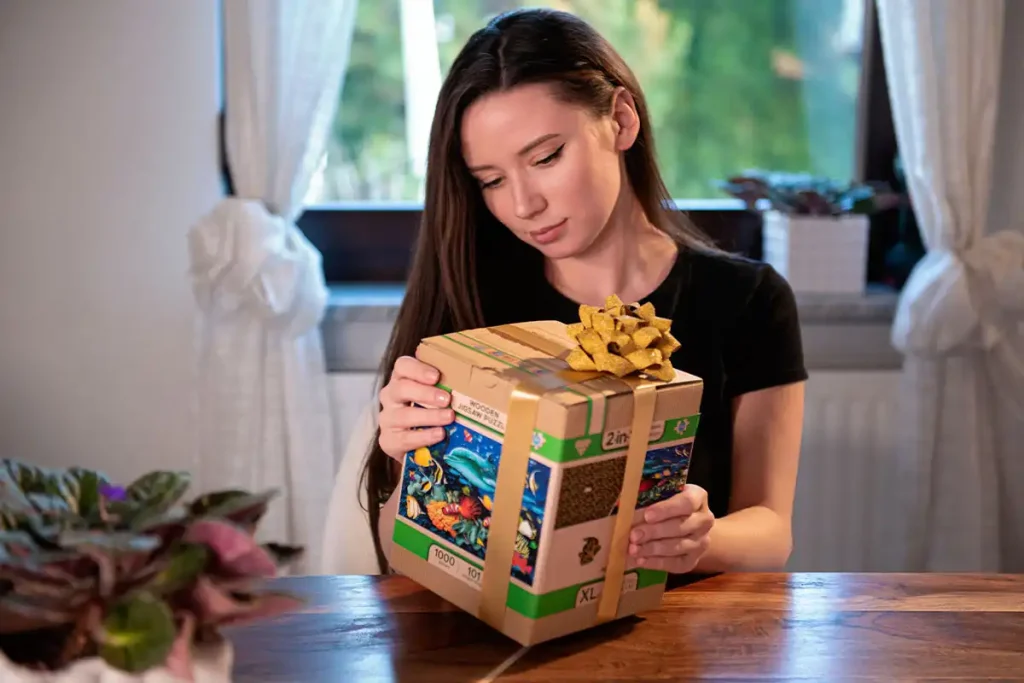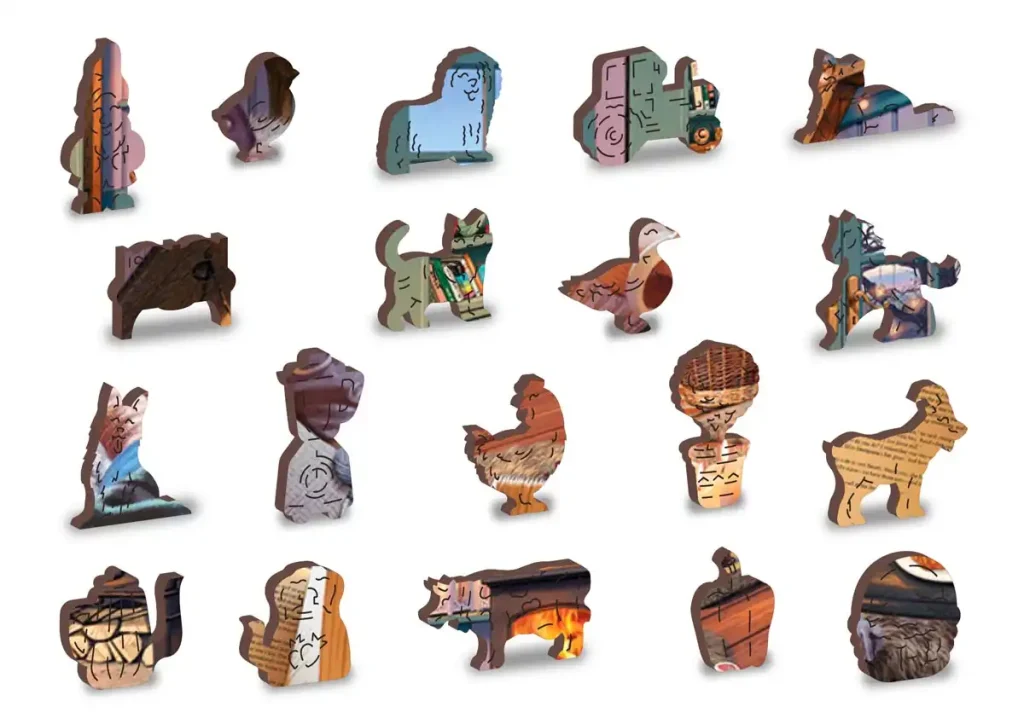 An Ideal Gift for Your Loved Ones
Looking for a thoughtful and creative present? This captivating item makes a perfect gift that promises not only entertainment but a chance to immerse oneself in a cozy and comforting scene.
A Beautiful Addition to Your Home Decor
Once completed, this masterpiece can become a stunning wall decoration, bringing the charm of a countryside winter evening into your living space. The exquisite details of the cabin, girl, cat, and other interior elements will surely be a conversation starter.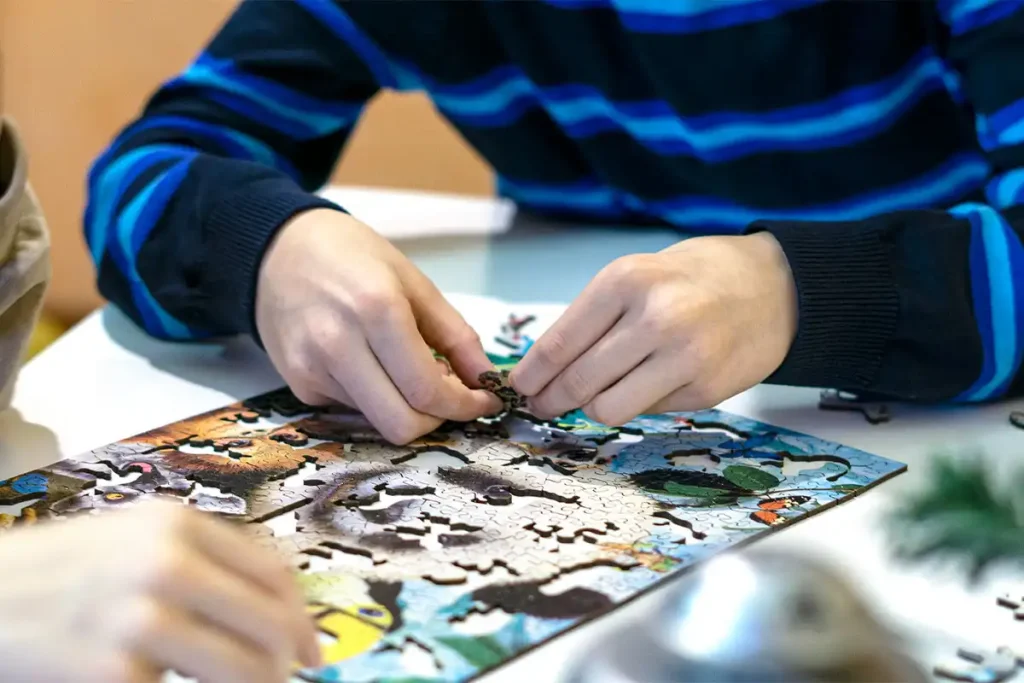 Characteristics
Series/Article
CS 505-0145-L
Age
10+
Number of elements
500 pcs
Number of whimsies
50 pcs
Assembled size
H: 14,76"(37,5 cm)
W: 10" (25,4 cm)
Packaging size
H: 5,98" (15,2 cm)
W: 4,92" (12,5 cm)
D: 4,92" (12,5 cm)
Packaging weight
0,66 lb (0,3 kg)
Puzzle thickness
0,12" (3 mm)
Assembly time
6h
Artist
Steve Read
Type of Cut
Countryside
Back side