The Ultimate Wooden Shaped Puzzle Experience
Delve into the magic of our Wooden Shaped Puzzle, meticulously crafted in the heart of Poland, a gem of the European Union. Adorning this unique creation is a radiant rainbow-colored cat against a striking black backdrop, designed to enthrall and challenge both adults and children aged 10 and above.
Unparalleled Craftsmanship
Every piece of this jigsaw tells a story of expert craftsmanship. No two pieces are alike; each has its unique shape, ensuring a one-of-a-kind experience. As you navigate through its 274 pieces, you'll encounter larger thematic elements, ranging from majestic animals to iconic world landmarks, amplifying the excitement of the assembly process.
A Journey of Bonding
The Rainbow Wild Cat isn't just a challenge; it's an avenue for quality time. Adults can embark on this assembling journey alongside their young ones, weaving moments of bonding, understanding, and shared triumphs.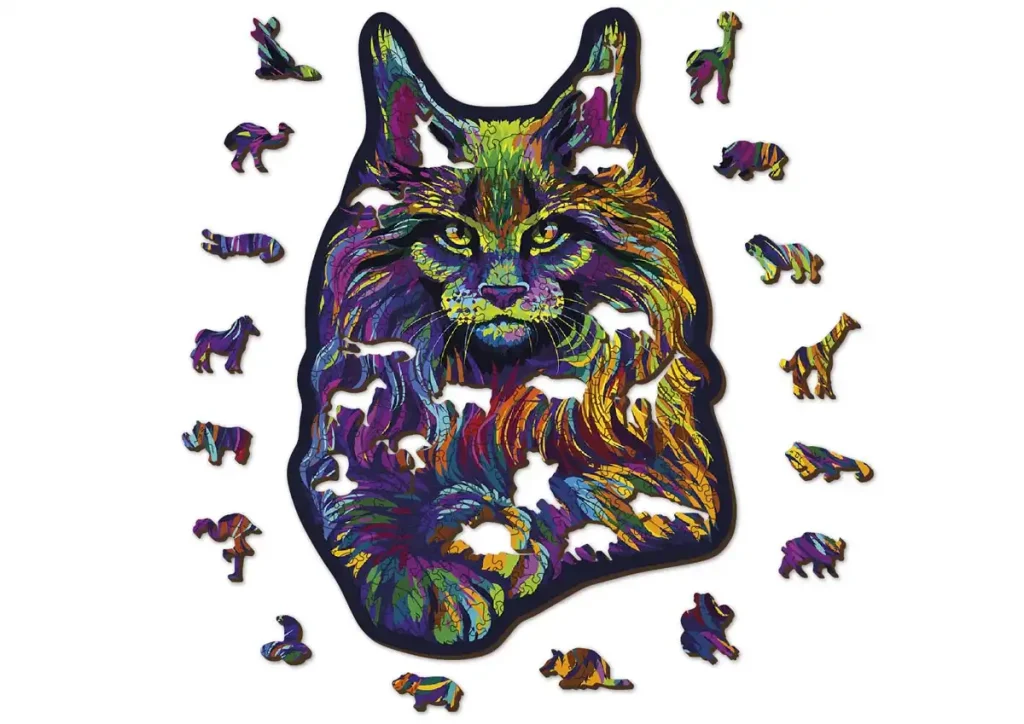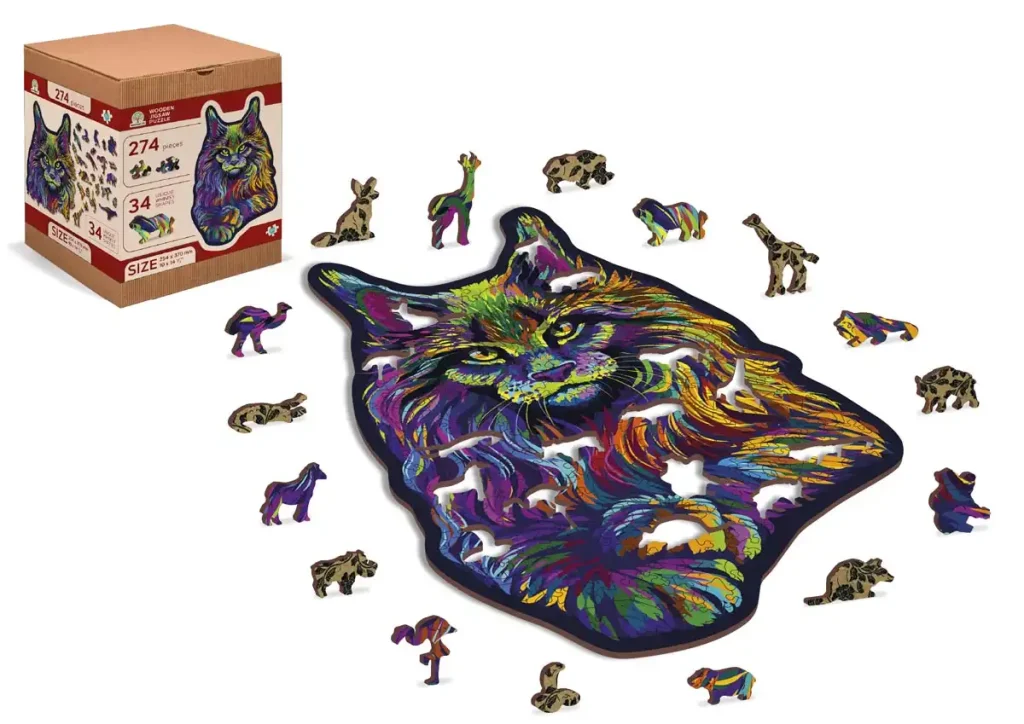 Two Sides to Every Story
The adventure doesn't stop at the vibrant cat image. Turn each piece over, and you're greeted with intricate patterns, assisting and enhancing your assembly experience. This dual-nature design, teeming with beauty and functionality, truly sets it apart.
An Ideal Gift Choice
Looking for that perfect gift? This jigsaw emerges as a brilliant choice, symbolizing thought, effort, and a promise of hours of shared laughter and challenge. It's not just a gift; it's an experience waiting to be unraveled.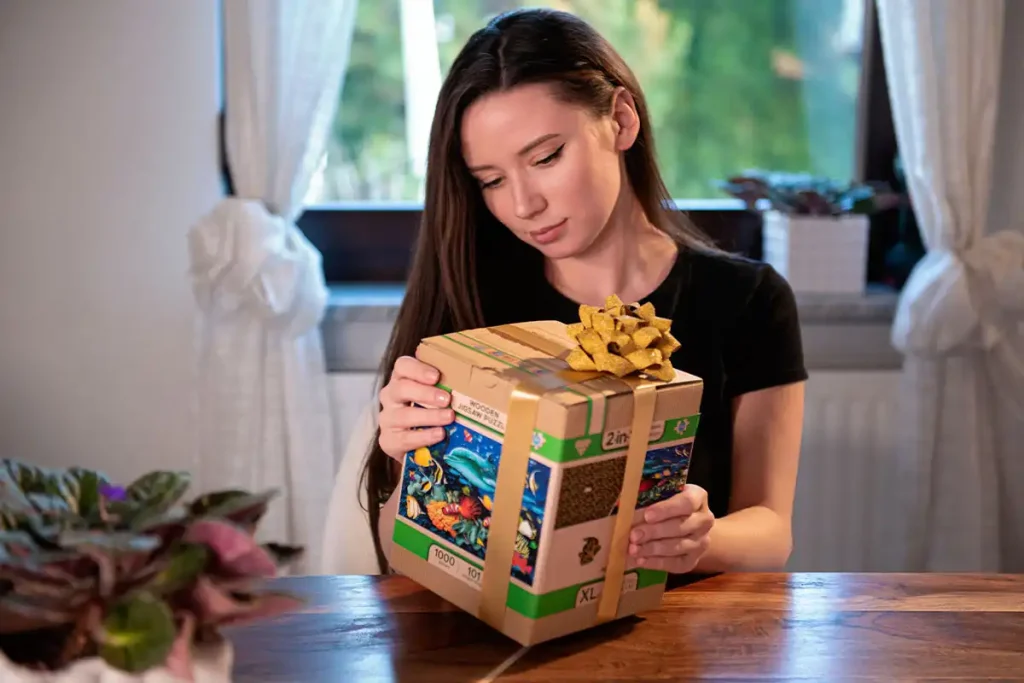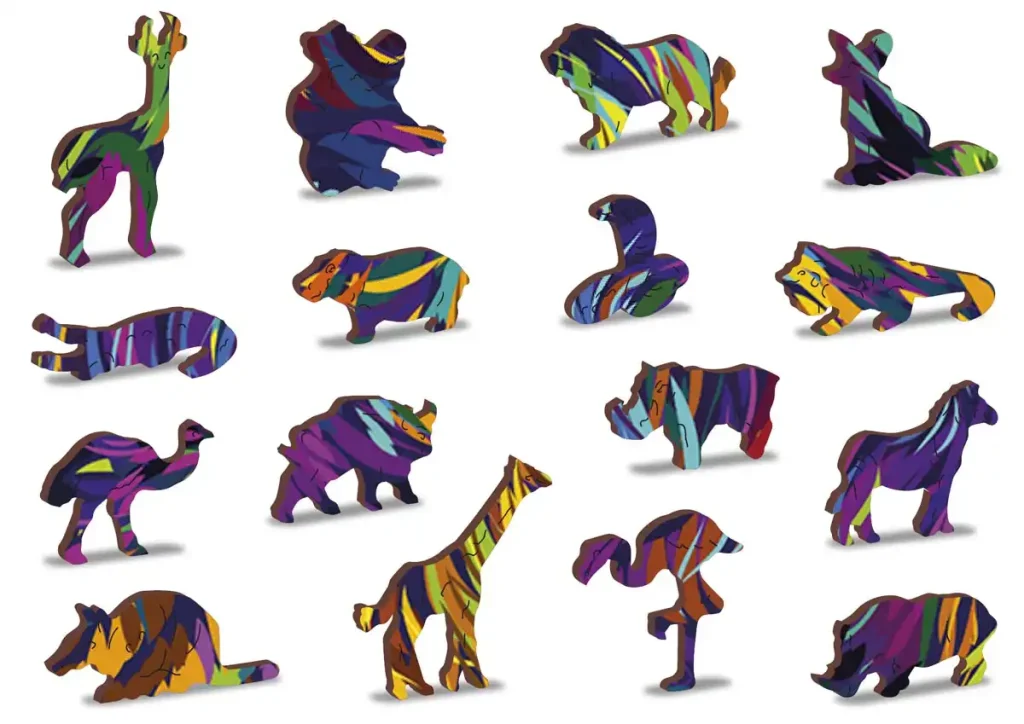 More Than a Challenge – A Decor
Upon completion, the Rainbow Wild Cat isn't destined for a box. It's a masterpiece worthy of gracing your walls, adding a touch of sophistication and memory to your living spaces.
Thematic Excellence
Each jigsaw we produce stands testament to thematic precision. Animal-themed sets boast unique wildlife elements, while those inspired by travels highlight distinct landmarks. The Rainbow Wild Cat is no exception, with its captivating feline form and thematic cut.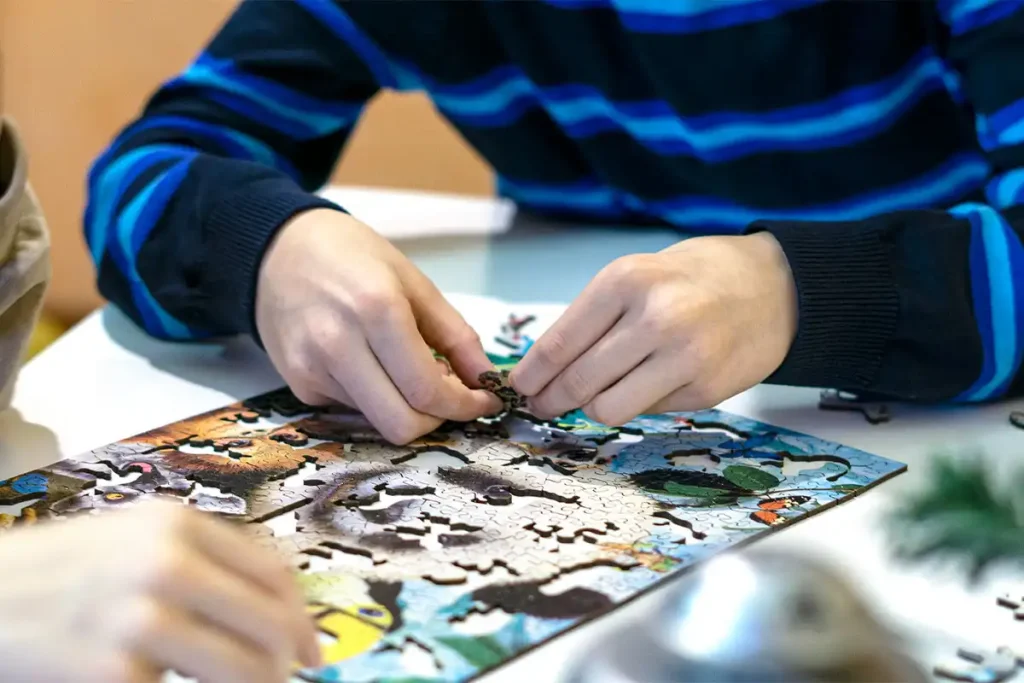 Family Time, Redefined
Engaging with this set is more than an activity. It serves as an unparalleled medium to bond, ensuring hours spent with family are not just fun-filled but also rich in memories and collaborative achievements.
Characteristics
Series/Article
HE 0039-L
Age
10+
Number of elements
274pcs
Number of whimsies
34pcs
Assembled size
H: 14.76" ( 37,5cm)
W: 10" ( 25,4cm)
Packaging size
H: 5.98" (15,2 cm)
W: 4.92" (12,5 cm)
D: 4.92" (12,5 cm)
Packaging weight
0,89 lb (0,405 kg)
Puzzle thickness
0.12″ (0,3 cm)
Assembly time
3h
Artist
shutterstock
Type of Cut
Animal
Back side
In conclusion
The Rainbow Wild Cat 274 isn't merely an assembly of pieces; it's a journey through art, culture, bonding, and achievement. Embark on this captivating voyage, and let each piece narrate its tale, creating a story that's uniquely yours.