Experience the Unique Craftsmanship of Wooden Puzzle
Unwrapping the Cat Party 500, the first thing you'll notice is its intricate wooden craftsmanship. Each piece is designed with precision, showcasing lively cats having a Hawaiian party. Imagine cats, some sticking their tongues out, others sporting sunglasses, all celebrating on a sunlit beach!
A Delight for Every Age
While this product is a perfect fit for adults, children above 10 will equally find it engaging. The vivid colors and playful cat themes are sure to captivate their imagination, making it an excellent way to bond with family.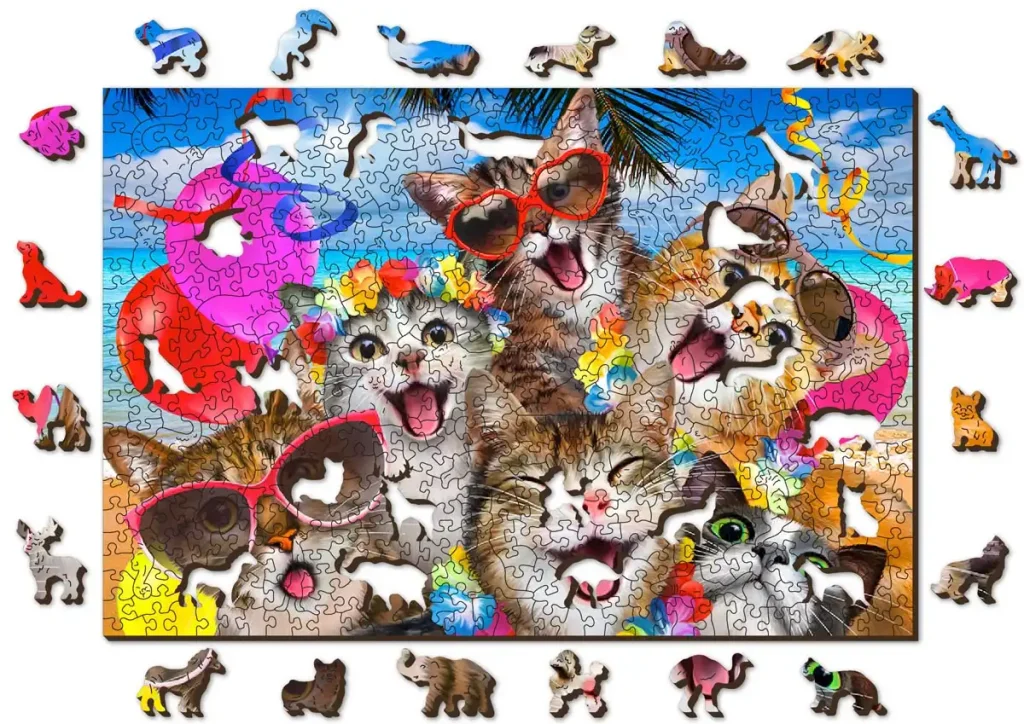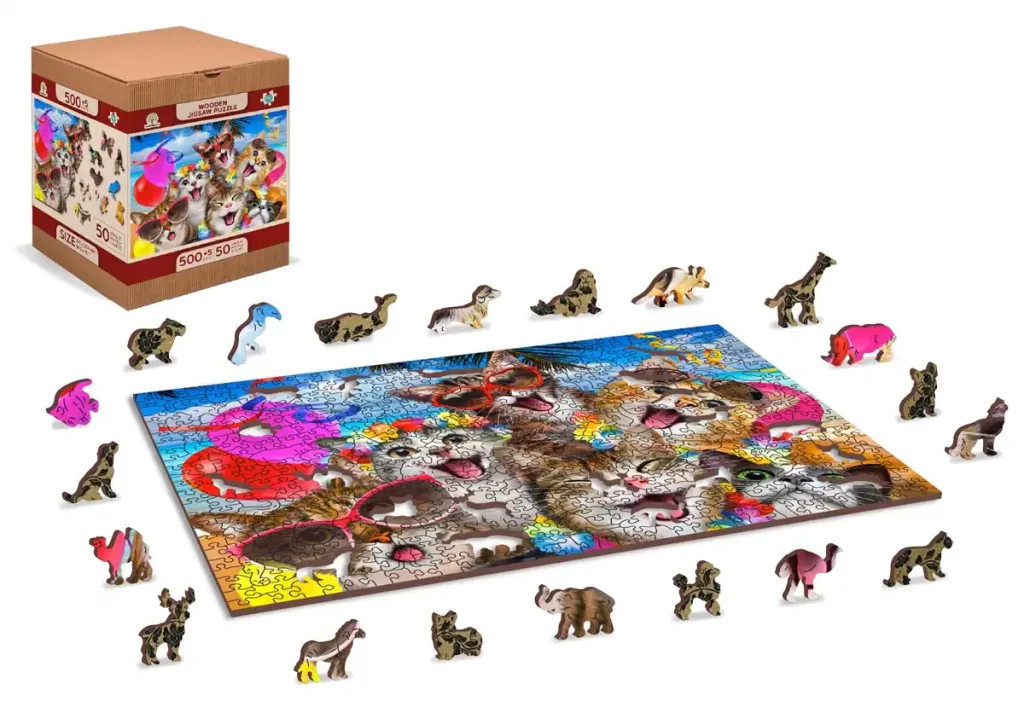 Unparalleled Craftsmanship
What sets our products apart? Each piece is unique – no two pieces are alike. This distinct feature ensures that the assembly process remains challenging and rewarding. Moreover, within each set, we've included large thematic elements. For instance, in our animal-themed ones, expect to discover uniquely shaped animal pieces, while our travel themed ones surprise you with distinctive landmarks.
Two Sides to Every Piece
Each element is dual-sided. The reverse side showcases a pattern that can assist in the assembly process. It's like having two challenges in one!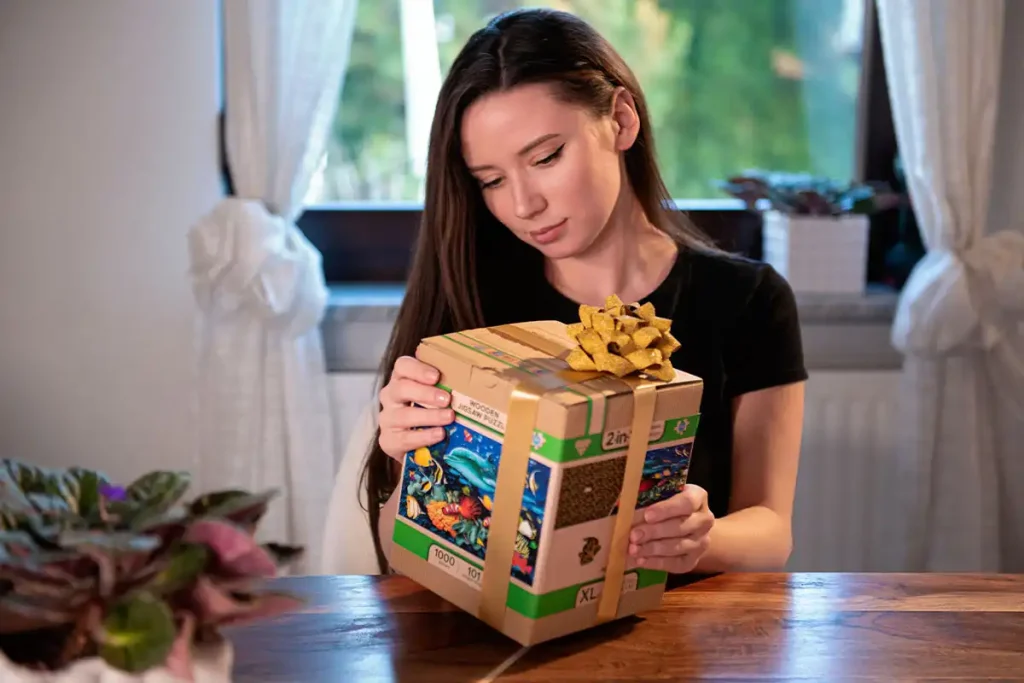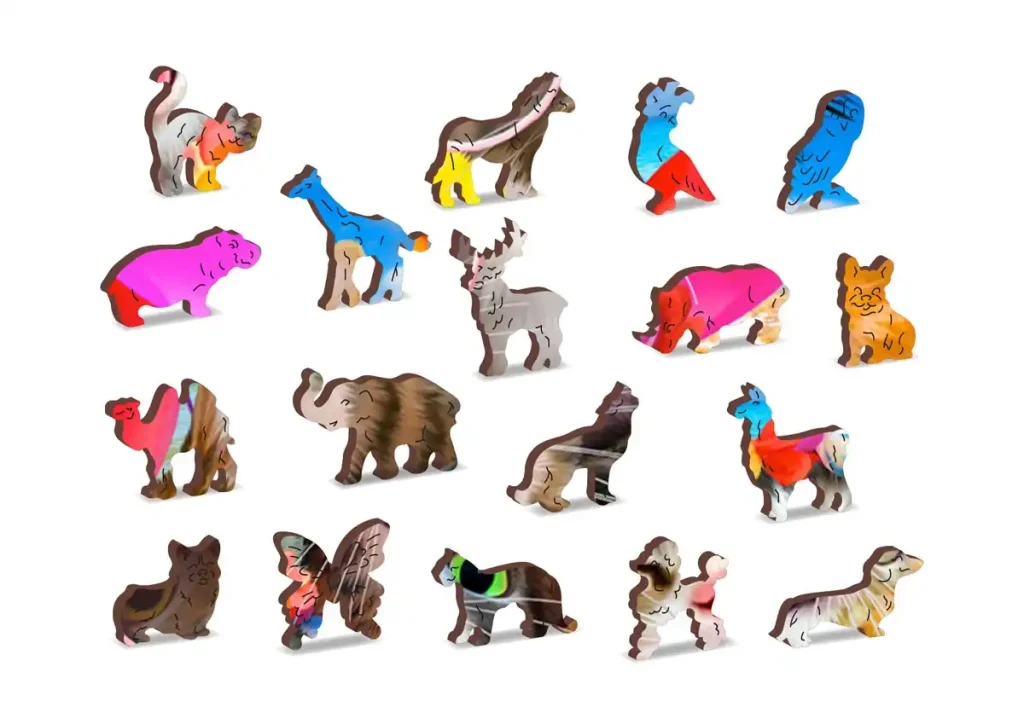 More Than Just Entertainment
Beyond being a pastime, our items can transform into beautiful wall decor once completed. Moreover, gifting such an item is a gesture that's bound to be cherished. Whether it's a birthday, anniversary, or just a weekend surprise, it promises hours of collective family fun.
Why Choose Our Crafted Items?
Originating from Poland, a member of the European Union, our crafted items symbolize European craftsmanship and quality. Every theme, be it animals or travel, is conceptualized to ensure an immersive experience. The thematic cuts ensure that animal-themed sets have those adorable animal pieces, while travel-themed sets take you on a global journey with landmark elements.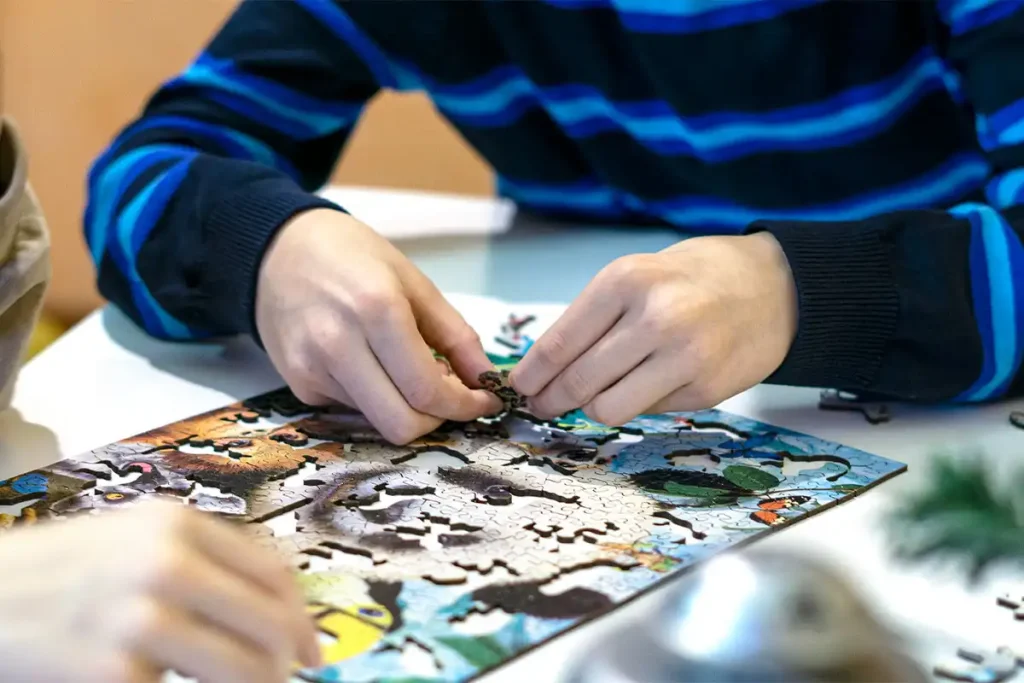 Characteristics
Series/Article
AN W 505-0069-L
Age
10+
Number of elements
500 pcs
Number of whimsies
50 pcs
Assembled size
H: 14.76" (37,5 cm)
W: 10" (25,4 cm)
Packaging size
H: 5.98" (15,2 cm)
W: 4.92" (12,5 cm)
D: 4.92" (12,5 cm)
Packaging weight
0,66 lb (0,3 kg)
Puzzle thickness
0,12" ( 3 mm)
Assembly time
6 h
Artist
Howard Robinson
Type of Cut
Animal
Back side
In conclusion, the Cat Party 500 is not just entertainment; it's an experience, an artwork, and a treasure trove of memories waiting to be built. Dive into this world and create memories one piece at a time.