Discover the Magic of Our Latest Wooden Puzzle Creation
Our newest masterpiece portrays a tranquil workspace overlooking the vast sea, promising a calming assembly experience.
Immerse yourself in a scene where playful felines interact with a variety of puzzles, inviting you to be part of their whimsical world.
Unique Artisanship
Each piece stands out, designed with precision to ensure that every part boasts its unique charm. Furthermore, depending on its theme, you'll encounter significant shaped elements such as animals or landmarks, heightening the assembling excitement.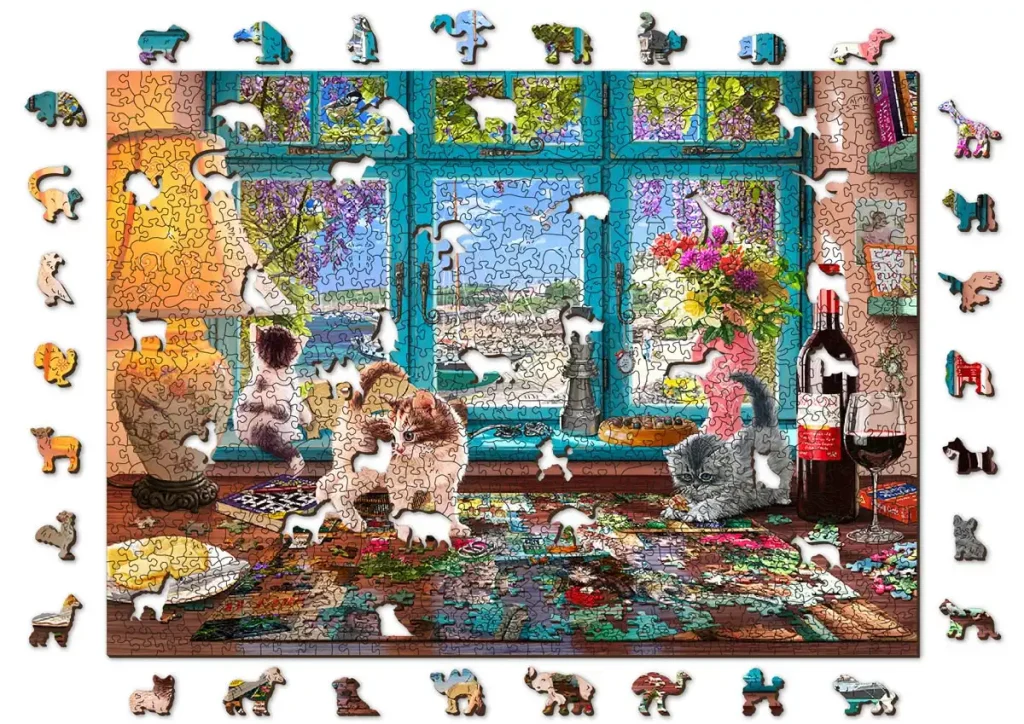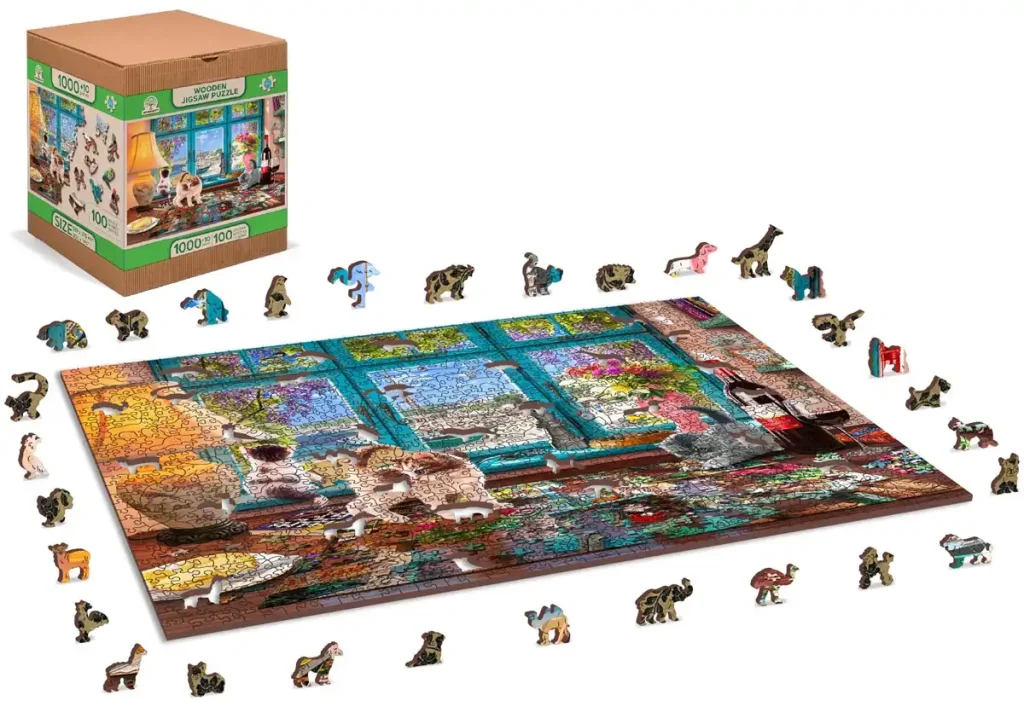 An Exquisite Gift
On the hunt for a remarkable present? This captivating work of art is your answer. Be it birthdays, anniversaries, or any special occasion, it promises to enthrall its recipient.
Family Bonding Time
Assembling this artwork isn't merely a pastime—it's a cherished experience. A delightful way to forge lasting memories with your loved ones. Every design boasts its thematic flair. Whether animal-themed featuring distinct fauna or travel-inspired presenting iconic landmarks, there's a theme for all preferences.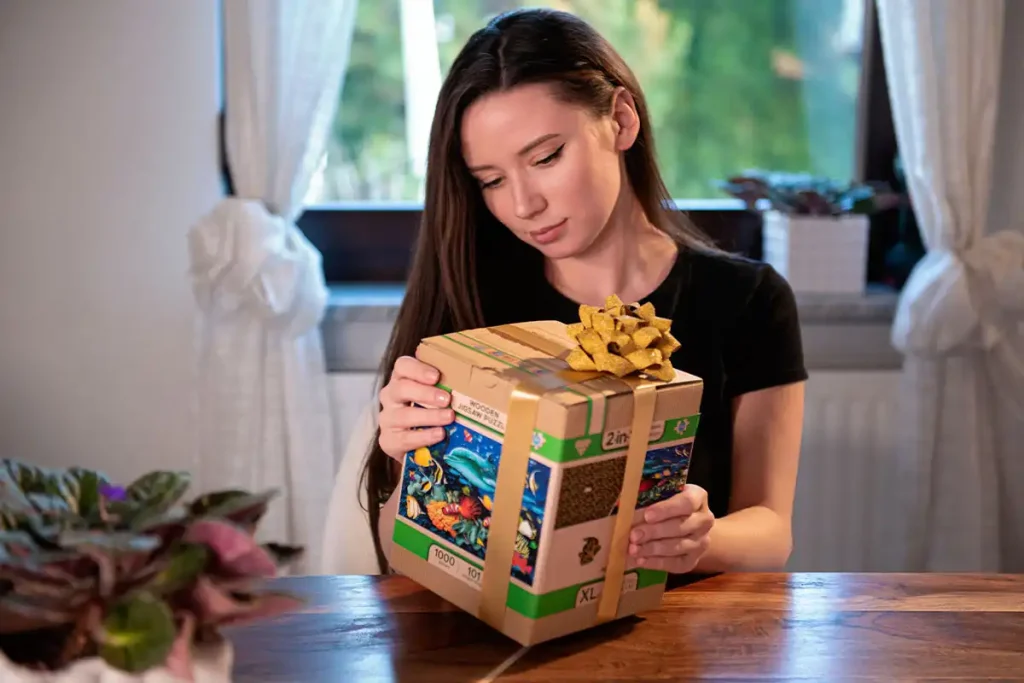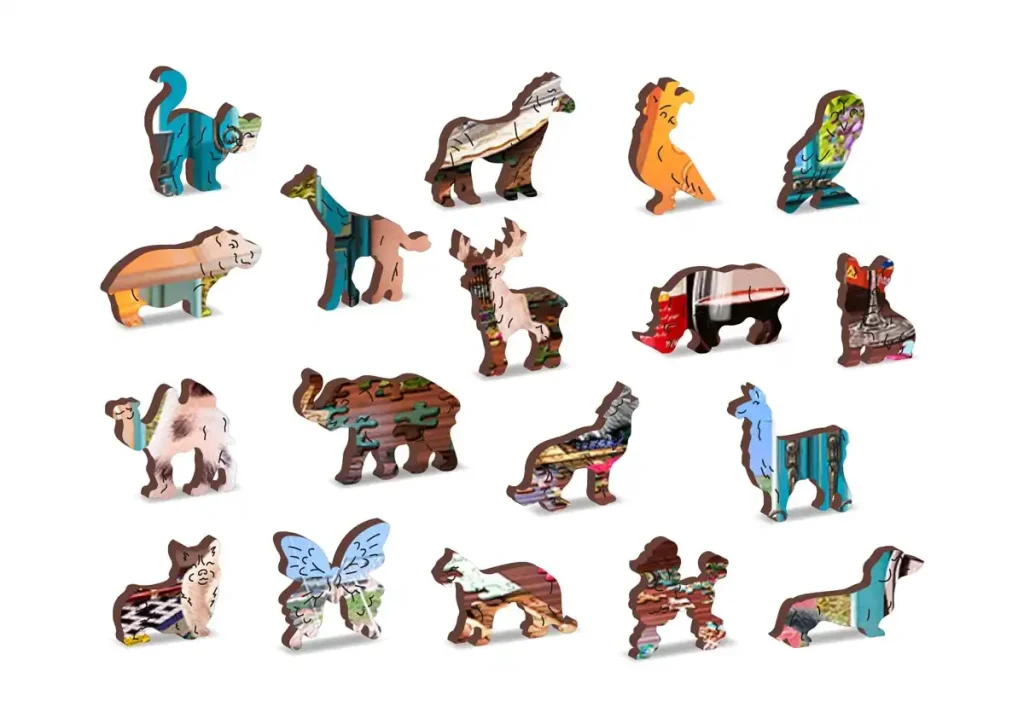 Dual-faced Marvel
But wait, there's a twist! Each piece is double-sided. The reverse flaunts a pattern, acting as an aid during the assembly, presenting an intriguing challenge for enthusiasts.
Decorative Elegance
Upon completion, this artwork needn't be stowed away. Exhibit your accomplishment, enhancing your space with a touch of sophistication and narrative.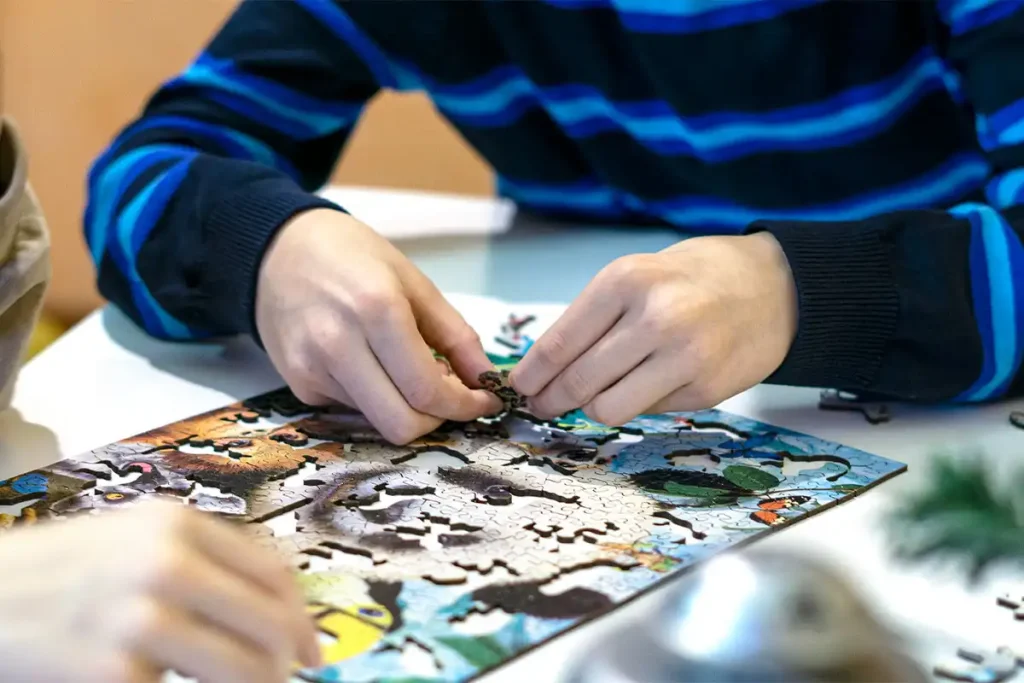 Characteristics
Series/Article
AN 1010-0142-XL
Age
14 +
Number of elements
1000 pcs
Number of whimsies
100 pcs
Assembled size
H: 20.43" (51,9 cm)
W: 14.76" (37,5 cm)
Packaging size
H: 7.87" (20 cm)
W: 6.57" (16,7 cm)
D: 6.57" (16,7 cm)
Packaging weight
1,34 lb (0,61 kg)
Puzzle thickness
0.12″ (0,3 cm)
Assembly time
13h
Artist
Steve Read
Type of Cut
Animal
Back side
In Conclusion
Whether you're a seasoned enthusiast or a novice, the Puzzler's Desk 1000 promises an enthralling journey. Relish in its intricate design, bond over its creation, and ultimately, bask in the pride of your collective masterpiece. Dive in and enjoy the journey!